It's a common sight at Airstream dealerships across the country – current owners who are coming back to upgrade to a new model. Whether it's more space, more amenities, a new decor, or new model year features, there are plenty of reasons to upgrade.
With their latest chassis, Mercedes-Benz made significant changes and upgrades. Likewise, Airstream – in our constant drive for improvement – has squeezed even more luxurious amenities into the Interstate touring coach. Taken together, the list of upgrades and improvements features a whole host of reasons to explore the upgrade option. Based on customer feedback, we've collected ten of the most popular reasons for upgrading your Airstream Interstate.
Ten Recent Updates
1) The new Seven-Speed Transmission makes for smoother, quicker acceleration
Simply put, more gears offer more flexibility for a vehicle when it needs to accelerate and deliver peak power because the additional gear ratio put the engine in its sweet spot. And when the vehicle does not need as much power, the transmission can enter a higher gear where the engine isn't working as hard, saving fuel and increasing efficiency.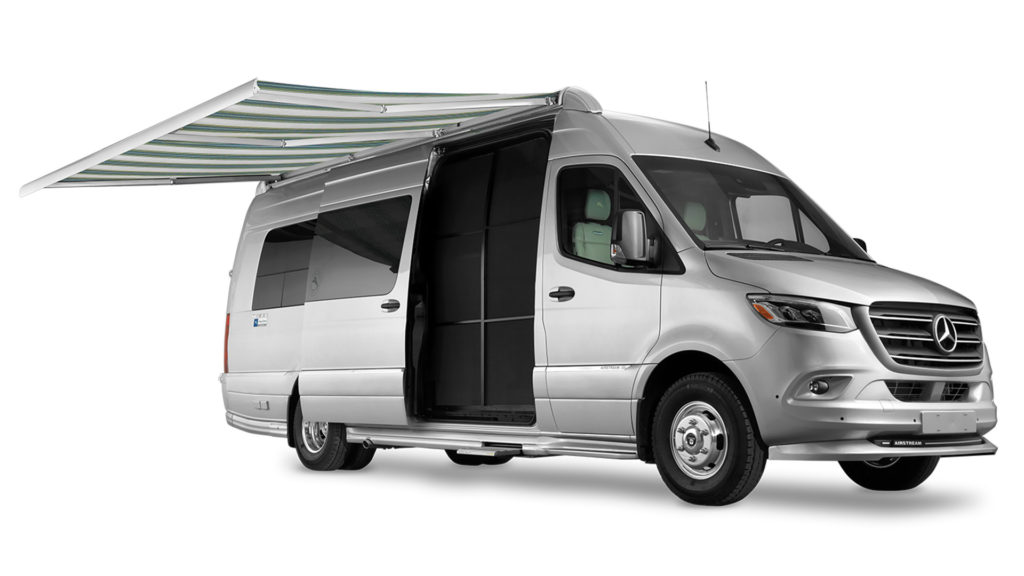 2) Exterior styling feels like a high-end automobile
With an Airstream Interstate, you have the best of both the RV and automobile industries working together. Just as the interior carries all the luxurious comforts of home you expect in an Airstream, so too does the exterior carry all sleek, automotive styling you expect from a high-end automobile.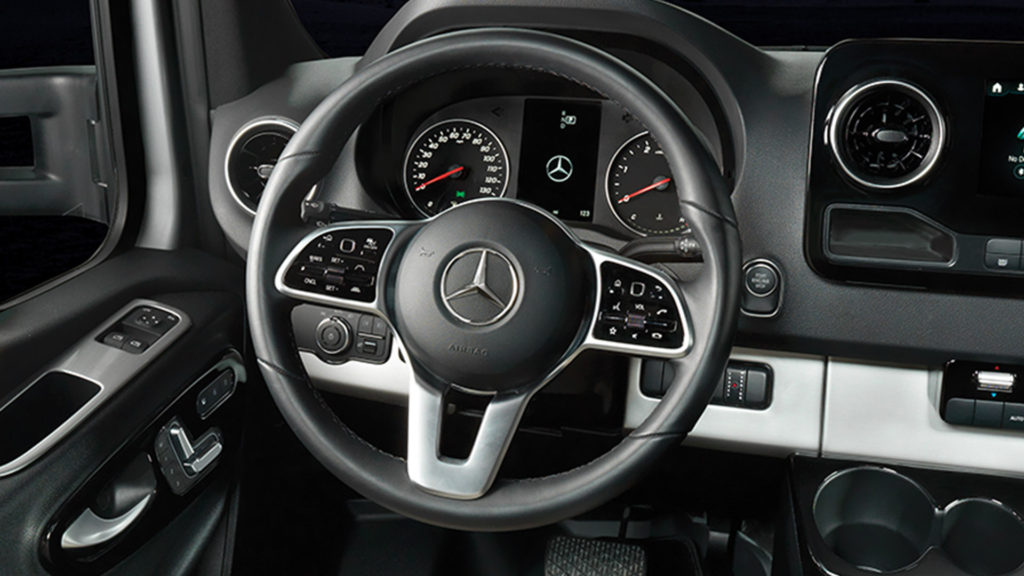 3) The electronics in the steering wheel
Just as they do with their top-of-the-line sedans and passenger vehicles, Mercedes-Benz incorporated many of their systems and controls into the steering wheel of the Airstream Interstate.
4) Four AGM house batteries
With a single control system that automatically controls both temperature and battery charge level, you'll rest easier knowing you'll have all the power your travel needs.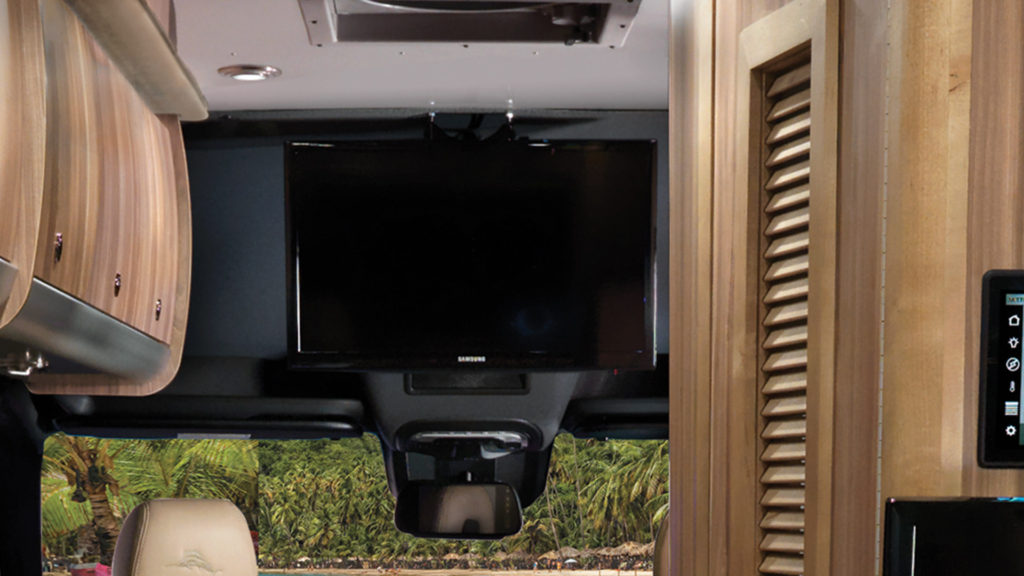 5) The front TV retracts up to the ceiling
Removing the head-locker over the front cockpit was a big move for Airstream in the 2020 Interstate coaches, giving owners more room to maneuver in and out of the cockpit. The TV now drops down from the ceiling supported by a specially designed bracket.
6) The enhanced safety features
For 2020, the Airstream Interstate gets active cruise control, emergency auto braking when needed, and active lane keeping assist when needed. Mercedes-Benz is known for their safety and reliability, and incorporating those safety systems into their Sprinter Vans was a massive upgrade. Additionally, the Interstate features cross-wind assist, traffic sign assist, and a many more features to enhance safety and convenience. Every option Mercedes-Benz offers is built into the chassis before Airstream begins building out your new "condo on wheels." We just don't think safety should be optional.
7) Smart and thoughtful lighting
In the words of our founder, Wally Byam, "don't make changes, make improvements." Small changes and additions can make a big difference. Something as simple as low-level lighting integrated into the lavy might seem like a minor change, but for some customers, it's these types of additions and enhancements that push them towards an updated model.
8) The serene quiet of an Airstream Touring Coach interior
Whether it's the revolutionary Quietstream ducted air system that keeps your cool in the summer, or the rain-sensing Fantastic Fans, you'll appreciate how quiet and comfortable these systems keep your coach.
9) New powered rear single seats
Just because you aren't sitting in a front seat, doesn't mean you shouldn't have all the conveniences and luxury experience. In an Airstream Touring Coach, luxury is experienced throughout, regardless of whether you are the captain or a passenger.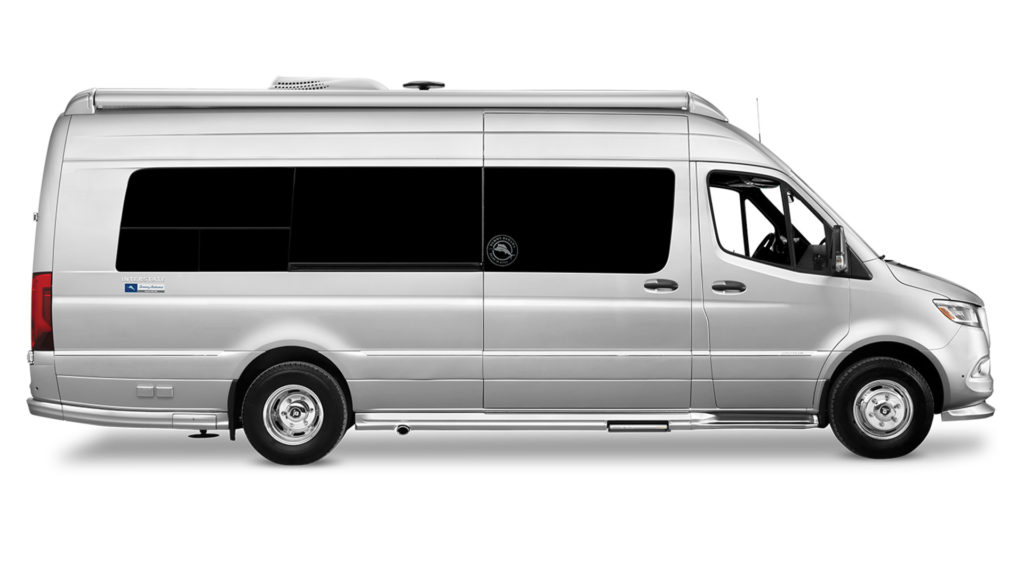 10) New powered side door
Simply lift the handle – or press the button on the key-fob – and conveniently the power-sliding door opens or closes. It's the simple conveniences and the attention to detail that sets Airstream apart from any other RV manufacturer.
We have only listed 10 of the most recent upgrades you might find in an Airstream Interstate, but to truly experience the new 2020 Touring Coaches, we recommend you schedule a test drive with your local Airstream dealer. We're confident you'll find a great deal more than just 10 things that you like.
Find your nearest dealer and step inside a 2020 Airstream Touring Coach to see how Airstream is redefining first-class travel with top-of-the-line upgrades and improvements.