Like prairie dogs popping their heads out of the burrow, we are slowly, carefully resuming something resembling a normal life. For many of us, that includes a return to camping. If you are itching to head out on the highway, looking for adventure, here are some of the best places to find it, based on your fellow Airstreamers' reviews on Campendium.com. Because things remain fluid, be sure to double-check the status of your destination before you get your heart set and your Airstream packed.
Here's your guide to the best Summer camping across the United States, as recommended by fellow Airstreamers through Campendium.
NORTHWEST
Jessie M. Honeyman Memorial State Park
Florence, OR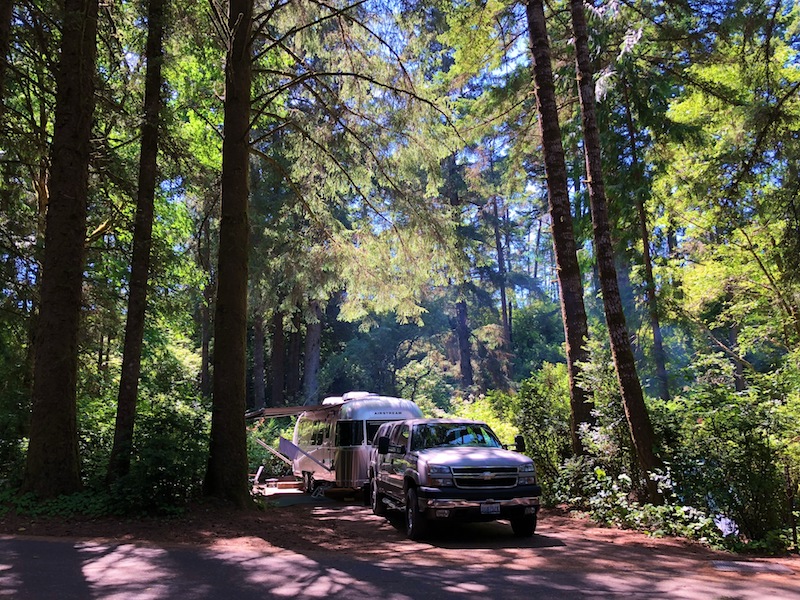 If your summer ramble plan takes you up the Northwest coast, be sure to pencil in a stop at Honeyman Memorial State Park. This versatile, beautiful coastal park is situated halfway up the Oregon coastline, just three miles south of Florence. Whether Honeyman is a destination or just a stop-over, you'll find plenty of ways to spend your time. The park's signature feature is the miles of sand dunes between the park and the ocean. Hike to the top of the dunes and take in a thrilling view that encompasses both blue ocean and green forests. There are two natural freshwater lakes at the park: Cleawox, which is great for swimming, and Woahink, where you can rent a canoe or kayak and explore the lake. Locals love Honeyman, which is a popular family reunion destination. Airstreamers Tin Shack say they barely scratched the surface during their stay at Honeyman. "Our spot backed up to the dunes and there was a nice trail a few sites down to do some hiking in the dunes. We spent a lot of time kayaking. Woahink Lake is good but we liked Cleawox Lake better. It appears small but there are some secret passages to access other areas of the lake. Florence is a short drive and is a nice town where you can visit some quaint shops, get some seafood, or whatever you may need. We'll be back!" Honeyman is the second largest Oregon state park campground with more than 350 campsites, including 41 with full hook-ups and 121 with electricity and water.
Click here for more information about Jessie M. Honeyman Memorial State Park
Nancy Lake State Recreation Area
Willow, AK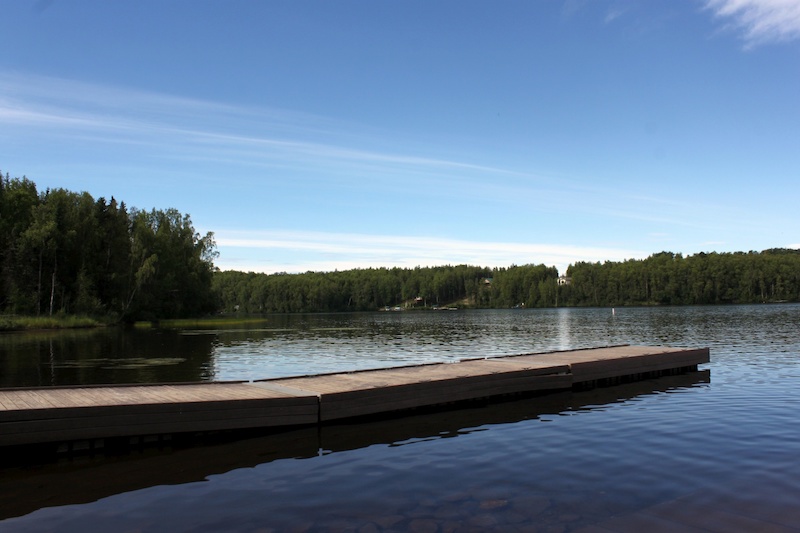 Nancy Lake's stunning topography was created 9,000 years ago as retreating glaciers clawed at the Earth to create the Susitna River Valley. Located just ninety minutes north of Anchorage, the Nancy Lake area avoided significant human settlement thanks to its lack of mineral resources and swampy soil. As a result, the park is an accessible pristine oasis - the perfect place for a nature bath. The area's clear lakes and ponds are ringed with unspoiled forests and provide tranquil settings for canoeing, fishing, hiking and camping. The recreation area is perhaps best known for its Lynx Lake Canoe Trail, which loops through an eight-mile chain of lakes. Portage points are clearly marked and there are boardwalks where the portage area is swampy. The Lynx loop makes for a great overnight trip - there are designated campsites along the course - or you can push yourselves and make the circuit in a single arm-testing day. Nearby Willow, a gold mining camp turned ghost town turned recreational hub is the perfect place to resupply and book adventures further into Alaska, including flights around Denali, river rafting jaunts and fly fishing excursions. Nancy Lake has 30 dry camping sites. There are vault toilets and a water source.
Click here for more information about Nancy Lake State Recreation Area
Newhalem Creek Campground
North Cascades National Park
Marblemount, WA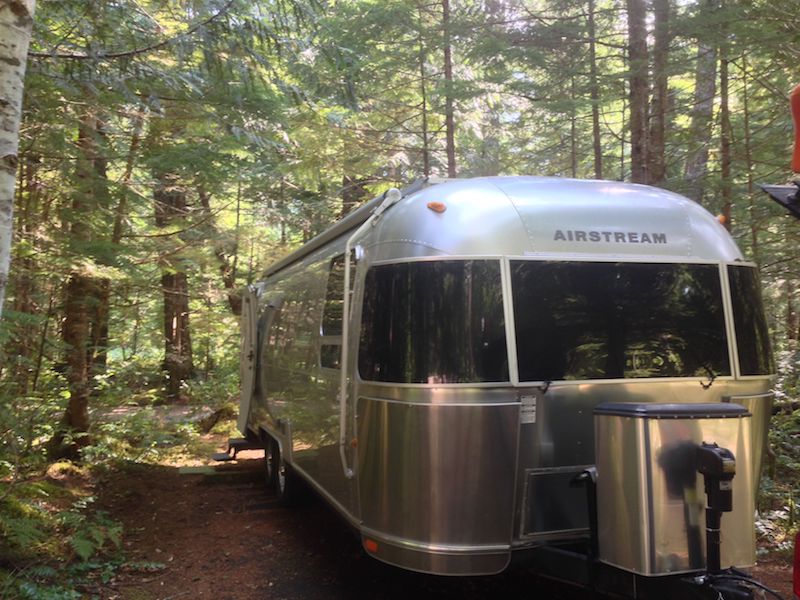 North Cascades is the stunning secret among the National Parks. Set in far northern Washington, the park is a sprawling wilderness riot of jagged mountains, sparkling waters and deep green forests. Newhalem Campground is an excellent place to call home while you explore this national treasure. Despite its walkable proximity to both the town of Newhalem and the park's visitor center, the campground is remarkably secluded. Newhalem is forested with western redcedar, western hemlock, Douglas-fir, wild red huckleberries, and other native shrubs. The nearby Skagit River is a habitat for all species of Pacific salmon; there is a salmon-viewing station located near the campground. Visitors can walk to several trailheads from the campground, including the River Loop Trail, Trail of the Cedars and Rock Shelter Trail. Both grizzly and black bears call this place home, so be cool while hiking, picnicking or camping. Airstreamers Kathryn B found this campground gorgeous and convenient. "Newhalem was the start of our trek through the Northern Cascades and the area is just beautiful. We were in site 114, leafy and green. You can hear the creek from all the campsites on that side. Lovely." Newhalem Creek has 107 sites. There are no hook-ups. Potable water and flush toilets are available, but there are no showers. 
Click here for more information about Newhalem Creek Campground
Lost Creek State Park
Anaconda, MT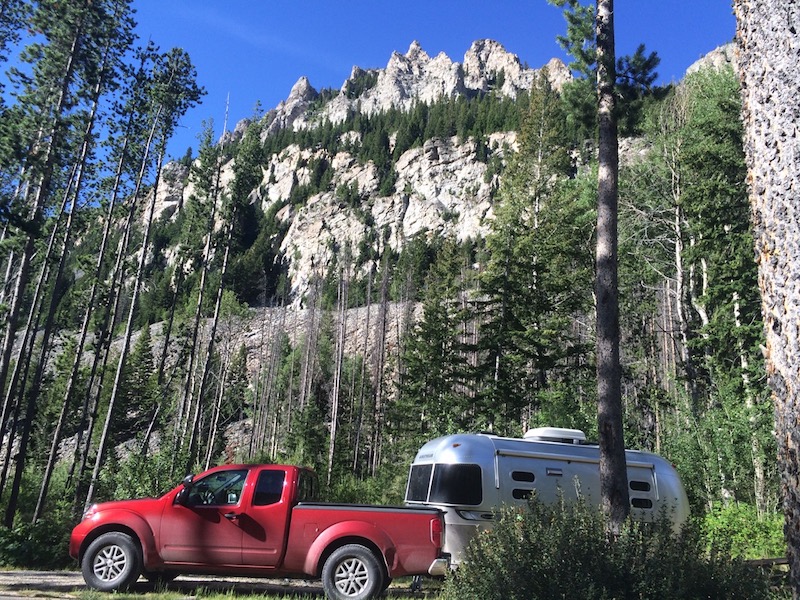 This place defines rugged beauty. Stunning grey limestone cliffs punctuated by pink and white granite formations soar 1,200 feet above a narrow canyon floor. Lost Creek Falls, located in the northwest corner of the park, tumbles over a 50-foot drop in a showy display of water power. Mountain goats, golden eagles and bighorn sheep are often spotted on the cliffs. Ever seen a pika? You might at Lost Creek, the tiny rabbit-like creatures can be glimpsed and heard as they scamper amongst the rocks in the upper section of the park. It's a short hike to the top of Lost Creek Falls. More energetic visitors can hike a Forest Service trail that winds for several miles along Lost Creek through forests and meadows and offers great views of the surrounding mountains. Airstream Anthony Sherman calls this park a hidden gem. "The campground sits in a narrow canyon with towering cliffs on either side. Two streams run along either side of the campground. One is wild and thundering; the other is slow and features several pools engineered by beavers – which I had the good fortune to watch at work." If you are planning a summer loop of the National Parks in the mountain west, note that Lost Creek is midway between Glacier and Yellowstone. This pocket-sized state park (502 acres) has 25 dry camping sites. Vault toilets and potable water are provided.
Click here for more information on Lost Creek State Park
The Longhorn Ranch Lodge and RV Resort
Dubois, WY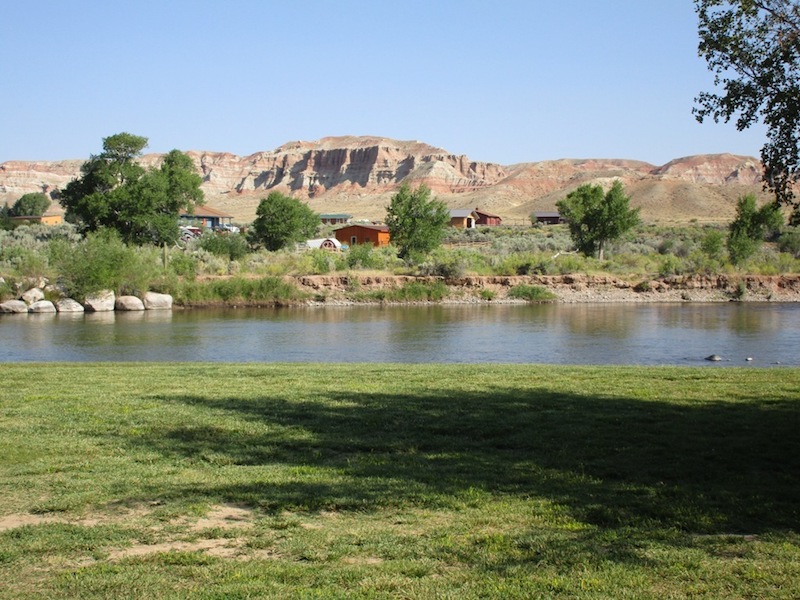 Dubois, located just south of Yellowstone National Park, considers itself an untrammeled vestige of the Old West. The area offers much of the natural beauty and outdoor adventure of better-known western locales, without the crowds. At the top of that adventure list is fly fishing. The Wind River runs through both Dubois (pronounced like "cowboys," according to the town's promoters) and the Longhorn Ranch Lodge and RV Resort. Brown, rainbow and cutthroat trout abound in the river along with mountain whitefish. Anglers who get bored with the Wind can take their skills to several nearby mountain streams and lakes. Horseback riding is another popular activity at the Longhorn. The resort offers guided rides that will make you feel like an extra in a western as you and your mount clip-clop across the red-hued Dubois Badlands or the sagebrush-covered foothills of the very cinematic sounding Whiskey Mountain. Airstreamers Kate at the Scenic Route raved about their stay at the Longhorn. "This park was a real treat. We chose a riverside spot and were treated to a gorgeous view with an expansive site and neighbors a comfortable distance away. The staff are very friendly and keep the place immaculate. The charming town of Dubois is just 3 miles away. The surrounding scenery is great with a few hikes and small lakes that you can kayak on." The Longhorn has 42 full hook-up sites. The resort's amenities include a general store, an indoor lounge and deck, laundry facilities, propane sales and massage services.
Click here for more information about the Longhorn Ranch Lodge and RV Resort
---
SOUTHWEST
Owl Canyon Campground
Rainbow Basin Natural Area -BLM
Barstow, CA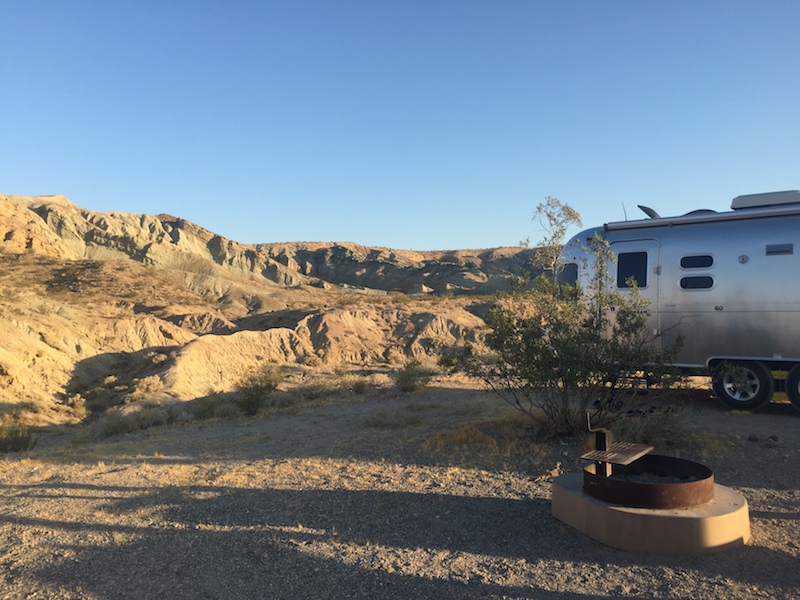 Ready to get up close and personal with the desert? This is the place. Rainbow Basin Natural Area is jammed-packed with multi-colored rock formations, scenic canyons, paleontological sites and unusual wildlife, including the desert tortoise. The hiking, horseback riding and photography are spectacular in this arid wilderness. It's multicolored rock faces and mesas change their appearance as the sun moves across the sky. The washes provide hikers a chance to immerse themselves in the area's natural beauty. Wildlife viewing is best during early morning and evening hours. The thick vegetation in Fossil, Coon, and Owl Canyons makes them great places for bird watching and wildlife spotting. Be mindful while out and about. This is a desert after all. Venomous snakes, violent changes in the weather and dehydrating heat come with the territory. Airsteamers Airstream on Safari enjoyed their stop-over at Owl Canyon. "We camped here for one night in July. We arrived at 5 pm to 104-degree temperatures, but the low winds blowing through the canyon made it comfortable to be outdoors. There was a two-mile trailhead from the campground and other trails to hike in the area. Lovely views and a very pretty campground overall. We would definitely camp here again." The Owl Canyon campground has 35 dry camping sites. Potable water is brought in once a week by truck (!) so come with full tanks.
Click here for more information about Owl Canyon Campground at Rainbow Basin
Sand Hollow State Park
Hurricane, UT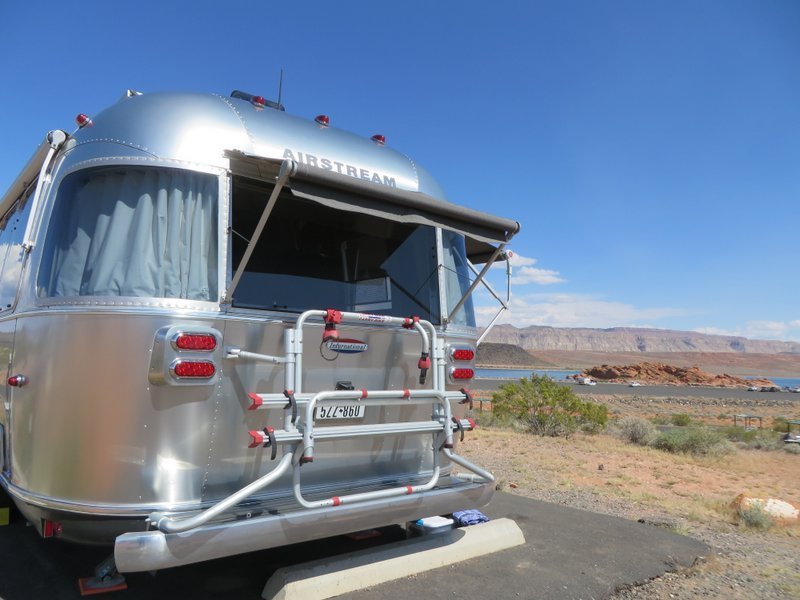 As if your desert southwest must-see list wasn't long enough, along comes this wondrous new-ish Utah state park. Located southwest of Zion National Park and Northwest of the Grand Canyon, Sand Hollow offers delights very different from those iconic places. The park, which opened in 2003, occupies 20,000 acres around the Sand Hollow Reservoir. Water activities take center stage here. Swimming, fishing and boating are the big draws, along with scuba diving. But landlubbers can fill their days with fun, too. The park's 15,000 acres of red sand dunes are a magnet for OHV enthusiasts. Mountain bikers and equestrians love Sand Hollow's rugged trails. Airstreamers 4airstreamers had the time of their lives at Sand Hollow. "We spent three full days here, and every day was uniquely different. We had one magical day in Zion, which is only 45 minutes away. On another, we rented a side by side and rode over dunes and crawled over rocks. Lastly, the mountain biking nearby is epic. The JEM Trail (hardpack singletrack) and Gooseberry Mesa (slickrock) are popular biking destinations so we hit and enjoyed both in the morning and afternoon!" Sand Hollow has 71 sites with a mix of full and partial hook-ups. Amenities include a variety of on-site recreational gear rentals, showers, flush toilets and a dump station.
Click here for more information about Sand Hollow State Park
Baker Creek Campground
Great Basin National Park
Baker, NV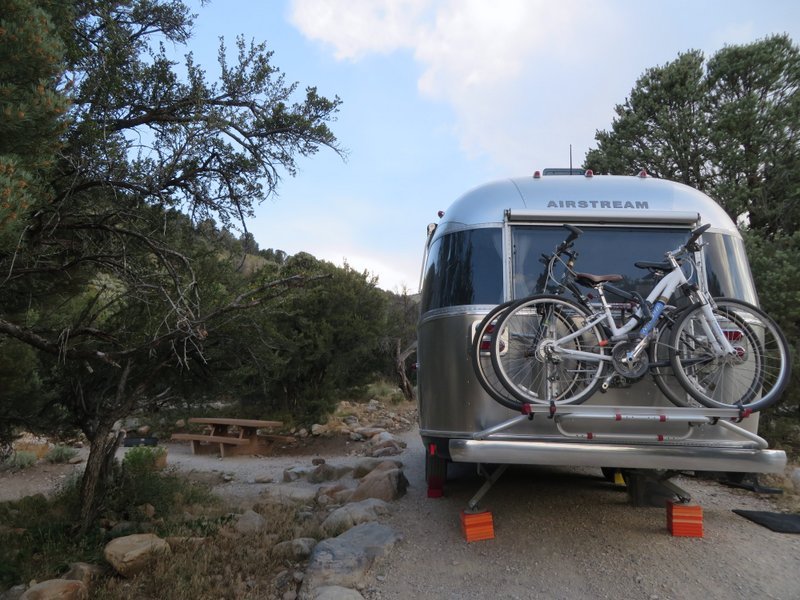 Great Basin National Park is a place of ancient trees, mysterious caves, star-coated black skies - and a glacier. The park, which derives its name from the dry and rugged region between the Sierra Nevada and the Wasatch Mountains, is perhaps best-known for its groves of ancient bristlecone pines, the oldest known nonclonal organisms. Its other notable features are Lehman Caves, located at the base of 13,063-foot Wheeler Peak, and the Wheeler Peak Glacier. Great Basin has 12 hiking trails. These range from short nature trail walks to the grueling hardcores-only Wheeler Summit Trail, where altitude can put a serious strain on under-prepared hikers. Come nightfall, the heavens are on breath-taking display in this remote place. Baker Creek, one of seven Great Basin campgrounds, has 38 dry camping sites with vault toilets and a potable water source. Airsteamers Kate at the Scenic Route say they chose wisely when they picked Baker Creek for an overnight stay. "The Lower Lehman Campground would have been an easier in and out for us, but Baker Creek is more scenic, nestled in a creek bed against steep dramatic cliffs. Some of the sites here are the stuff of REI commercials with streams running right through them."
Click here for more information about Baker Creek Campground at Great Basin National Park
Missile Site Park
Windsor, CO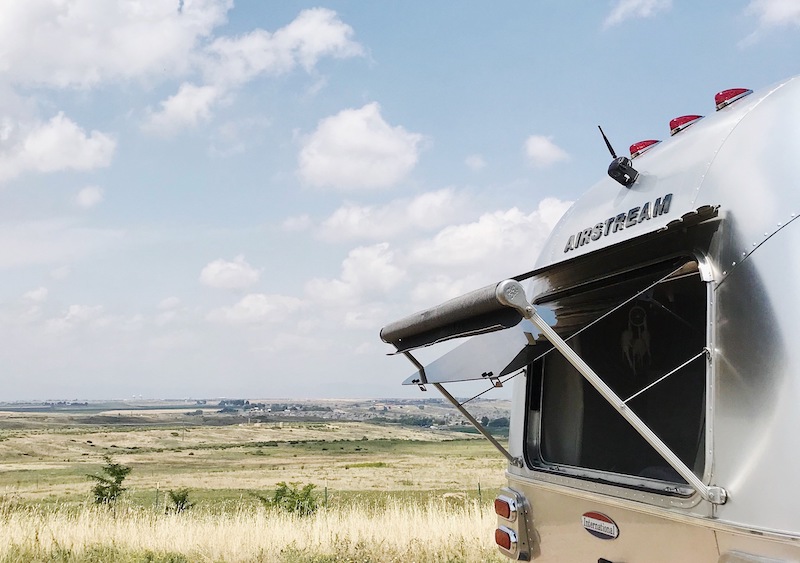 If you are a history buff and your summer wanderings include a visit to Rocky Mountain National Park, consider overnighting at nearby Missile Site. This postage stamp-sized county park sits on a deactivated Atlas E nuclear missile launch site. Tours of this Cold War relic are offered on Wednesdays and Saturdays between May and October and take about 30-45 minutes. Space is limited and reservations must be made a week in advance by calling (970) 400-2020. Missile Site is located on a bluff overlooking the Poudre River Valley and offers a panoramic view of the river valley, the town of Windsor and the Rockies. Missile Site has 12 dry camping sites. Each spot has a picnic table and a fire pit. The campground does have a bathroom with running water.
Click here to learn more about Missile Site Park
Zane Grey RV Village
Camp Verde, AZ
Named for the prolific writer of wild west novels, Zane Grey RV Village is the perfect base for exploring Arizona's Red Rocks region. The park is located about 40 minutes south of Sedona in the beautiful Coconino National Forest. The area has more natural and historic wonders than you can shake a hiking stick at, including Red Rock State Park, Apache Wars-era Fort Verde, and the ancient pueblos of Montezuma Castle National Monument. Nearby Oak Creek Canyon is a great place to let the kids play in crystal clear river water.  Zaner Grey has 57 full hook-up sites. The park's amenities include laundry facilities, showers, a camp store and propane refills. Airstreamers Gone Streamin' love Zane Grey. "What a delightful find this place was! Zane Grey is a fairly small, incredibly clean, ridiculously cute RV park sitting amongst beautiful trees next to the West Clear Creek. Our site (#50) was incredibly level (yay!), large, and easily accessible."
Click here for more information about Zane Grey RV Village
---
NORTHEAST
Crown Point Historic Site
Crown Point, NY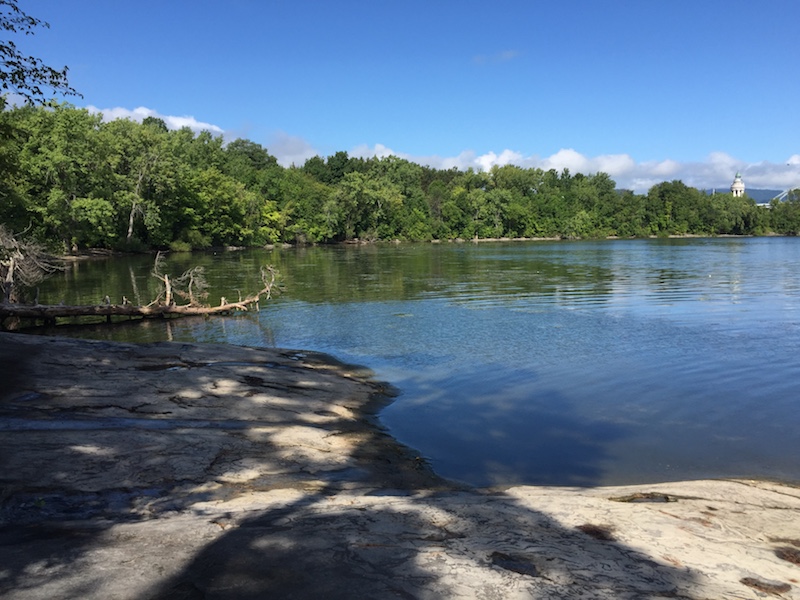 Crown Point State Historic Site's mix of history and scenery is hard to beat. Set on the shores of gorgeous Lake Champlain, this park is dedicated to the preservation and interpretation of the ruins of two forts that date to the French and Indian Wars. At seven acres, the British fort was one of the largest built by the redcoats in North America. Visitors to Crown Point can poke around the preserved ruins and tour a museum that features a multimedia program, large scale models, and a collection of artifacts recovered from the site. Before you call it a day, check out the historic Crown Point Pier, the Champlain Memorial Lighthouse. The walking paths on either side of the new Lake Champlain Bridge offer fantastic views of the lake. Attention bird watchers: Crown Point is a designated Bird Conservation Area. There is a banding station here and 97 species have been spotted. Crown Point has 66 dry camping sites. There is a water source, showers and a dump station.
Click here for more information about Crown Point Historic Site
Henry Point Campground
Jonesport, ME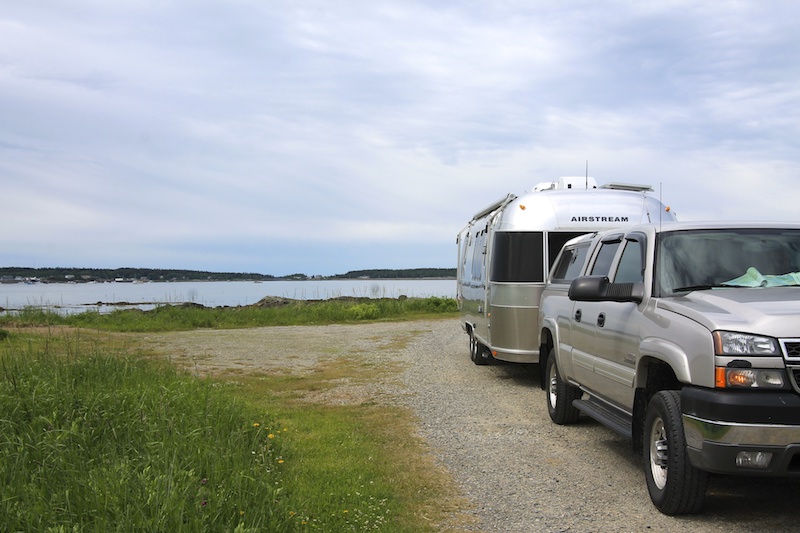 This minimalist municipal campground offers the perfect "Murder She Wrote" Downeast Maine experience minus the summer crowds of the Bar Harbor area. The campground overlooks the working harbor of Jonesport, where watermen bring their daily haul of lobster, scallops, clams and fish to the bustling wharves. Airsteamer Tomp offers this insight on Henry Point: "Heard about this campground from a Canadian friend who has explored Maine for decades. There is electricity - some 50 amp, some 30 amp - but mostly 20 amp service. They bring in treated water which is usually self-served. A pump truck comes in once a week and for $25 will pump your black/gray water tanks. There are tables and fire rings to define the site locations. Everybody is friendly. Despite the laid back amenities, this is a beautiful camping place right next to a picturesque harbor, with a view across the water to the town's waterfront. It is a beautiful place."
Click here for more information on Henry Point Campground
Little River State Park
Waterbury, VT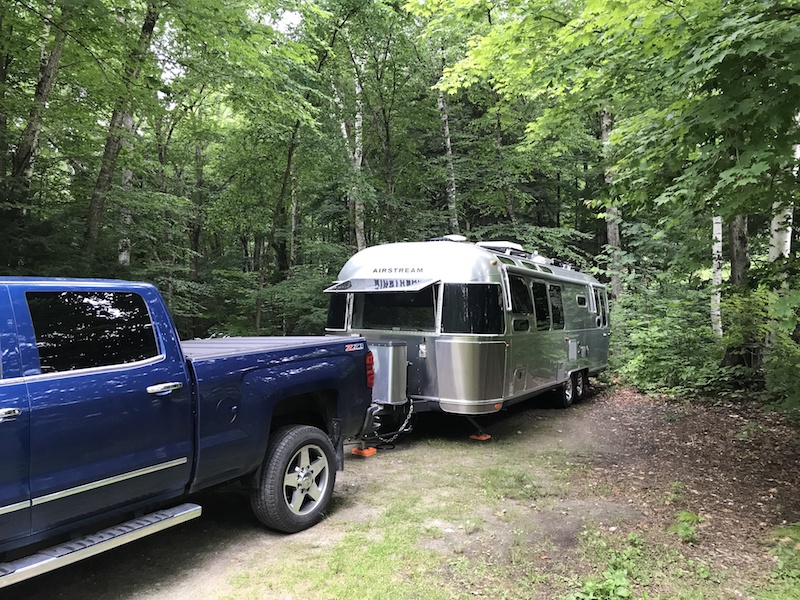 This is an ideal spot for a family getaway. Located on the Waterbury Reservoir and adjacent to the Mansfield State Forest, Little River accommodates a wide range of activities on both land and water. Boating, swimming and water skiing are popular pastimes here along with bass and trout fishing. The park and state forest have 28 miles of hiking trails. Some of these paths take hikers past the ruins of a town and farms that were abandoned almost 100 years ago after a disastrous flood. Cemeteries, cellars, disintegrating roads, and even some abandoned houses and businesses can still be seen. The remains of the Civilian Conservation Corp camp provide another glimpse of the area's past. Little River is one of Vermont's largest and most popular campgrounds. There are 81 dry RV sites. The restrooms have flush toilets and hot and cold running water. Three of the four restrooms have coin-operated hot showers. Other amenities include a dump station, swimming beaches, play areas, a boat launch, ball fields and boat rentals. 
Click here for more information about Little River State Park
Fransted Family Campground
Franconia, NH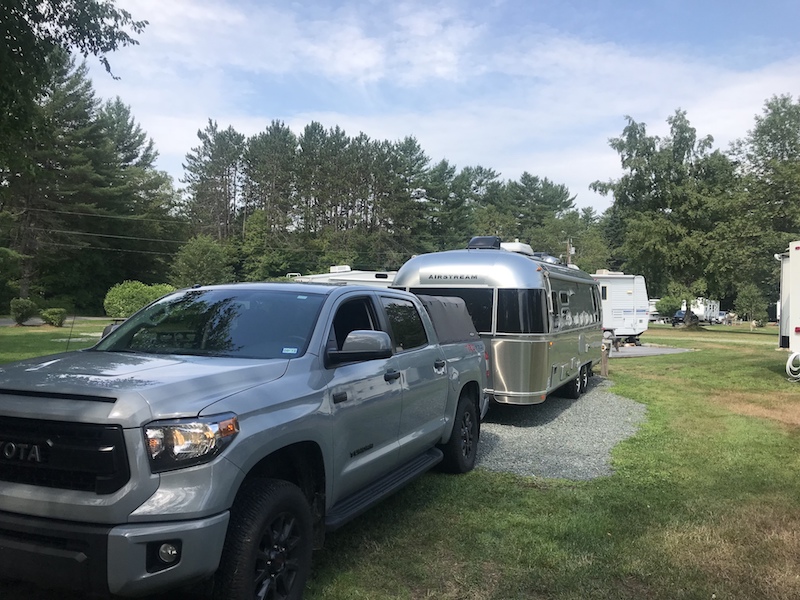 The White Mountains are one of New England's favorite playgrounds; a place to relax in nature and enjoy awesomely touristy attractions. The Fransted Family Campground puts you in the center of the fun. Yes, there are miles of hiking trails in the White Mountains and countless fishing holes. But what makes the Franconia area really special is the opportunity to see a trained bear performance at Clark's Trading Post. Or ride a towering roller coaster cut into a mountainside at Attitash Mountain. Or earn the classic "This Car Climbed Mt. Washington" bumper sticker by, well, you know. Santa's Village, Moose tours, water parks, zip lines, aerial trams, the Story Land theme park for little ones -- there's almost no end to the family fun in this area. Fransted Family Campground sits on 45 acres highlighted by a bubbling mountain stream. The park has 100 sites, some with full hook-ups. Amenities include a laundry room, playground and dump station. The park offers a variety of on-site summer activities including crafts classes, ice cream socials and wagon rides.
Click here for more information about Fransted Family Campground
Brimstone Head RV Park
Fogo Island, NL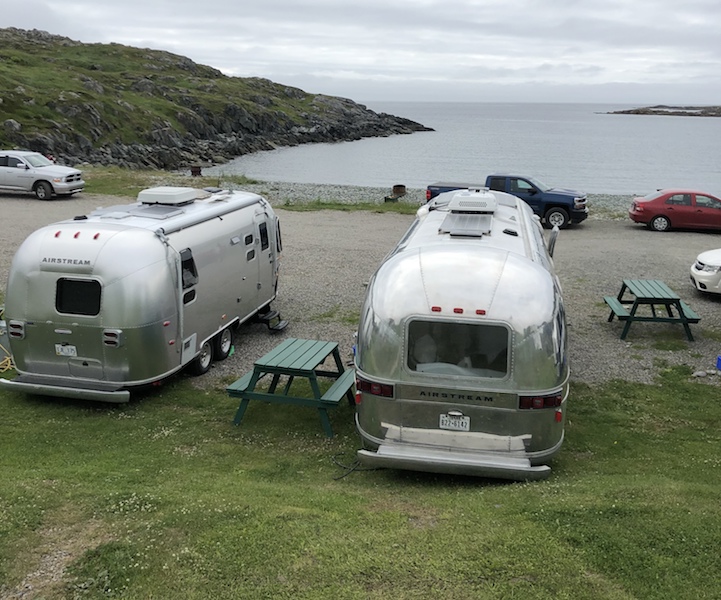 If you're looking for a really new destination, why not head to the edge of the world? According to Canada's Flat Earth Society, Fogo Island in far northern Newfoundland is exactly that - one of the four corners of the Earth. Of course, it's not easy to get to the edge of the world - in this case, you need to take a ferry boat - but the pay-off in tranquility and scenery is well worth it. Where else might you spot whales and icebergs from your Airstream's galley window? Set at the base of the brooding Brimstone Head rock formation, this RV park is the perfect base for exploring Fogo Island, which has a distinctly Scandanavian feel about it. The island's ten small communities are made up largely of colorful clapboard houses and the occasional restaurant or art gallery. While there aren't many places to eat, they are memorable, often drawing on the bounty of the surrounding North Atlantic. One way to work up an appetite is by walking one of the island's several hiking trails, which showcase both its rugged natural beauty and distinctive history. Among the more popular paths are the Lion's Den and Brimstone Head trails. Brimstone Head RV Park has 40 sites with water and electric hook-ups. Amenities include showers, flush toilets and a dump station.
Click here for more information on Brimstone Head RV Park
---
SOUTHEAST
Sawnee Campground, Army Corps Of Engineers
Cumming, GA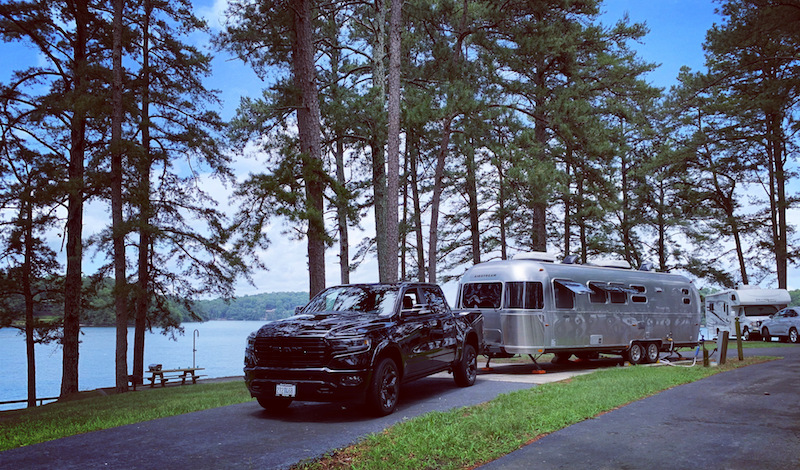 Welcome to lake life. Beautiful Sawnee campground is nestled right on the shore of Lake Sidney Lanier, home to 38,000 acres of surface water, 690 miles of shoreline and over 100 small islands. Located on the south end of the lake near the Buford Dam, Sawnee offers plenty for Airstream hydrophiles to revel in. Relax on the sandy beach, cast a line for your next tall tale, take a spin on a boat, swim in the crystal blue waters or just watch the other boats buzz by. Doing absolutely nothing under the shade trees is a pretty good choice, too! Airstreamers Travels with Le Twinkie say, "If I could, I'd give this campground a 5-star plus rating. It's an Army Corps of Engineers campground with partial hookups on Lake Lanier and it's BEAUTIFUL. There's so much to do around there as well! Hiking and biking trails, day-use areas, and if you want to do some shopping, Cumming is a really cute small town." Located just 35 miles northeast of Atlanta, Lake Lanier's backdrop is the forested foothills of the Blue Ridge Mountains. It doesn't get much better than this; Sawnee offers one of the finest camping opportunities in the South. The campground has a swim area, boat ramp, picnic tables, restrooms, laundry, showers and a dump station. Sawnee has 44 lakeside sites with electric and water hook-ups and 11 sites without hook-ups. The season is from March 31 to September 10, so be sure to book your summer getaway soon! 
Click here for more information about Sawnee Campground
Pocahontas State Park, Virginia State Park
Chesterfield, VA

"We only had a couple of nights here on our way south from Maryland, but we definitely wish we'd had more," say Airstreamers This is our Nest. Come and visit Pocahontas State Park and stay awhile. Located about half-an-hour outside of Richmond, the campground here is both a fantastic place to explore and a convenient jumping-off point for exploring Virginia's capital. At this state park, the centerpiece is Swift Creek, which is surrounded by a wildlife management area. The 225-acre creek can be explored by boat, and rentals are available on site. In the wilderness area, there are 64 miles for hiking, biking or horseback riding to your heart's content. While exploring, watch for a variety of birds overhead and the little scurries of animals in the brush. At the park campground, there are amenities galore for the entire family. The park's Olympic-size swimming pool provides welcome relief from the summer heat. The Aquatic Center features a toddler pool, fountain wet deck, three-foot and five-foot-deep leisure pools, an activity pool and two tubular water slides. New facilities at the park include a Civil Conservation Corps Museum and amphitheater featuring events from the Richmond Symphony. All campsites have electric and water hookups (no sewer), grills, picnic tables and lantern holders. There are centrally located restrooms with hot showers. Half of the 129 sites may be reserved, while the rest are first-come, first-served.
Click here for more information about Pocahontas State Park
Frisco Campground, Cape Hatteras National Seashore
Buxton, NC

This summer, why not head to a place where you can experience colorful history, thriving culture and idyllic seascapes? Welcome to the Cape Hatteras National Seashore, located on North Carolina's Outer Banks. The area's crown jewel is the Cape Hatteras Lighthouse, famous as the tallest still-standing brick lighthouse in North America. Built-in 1803 to help sailors navigate the treacherous stretch of coast known as the Graveyard of the Atlantic, the lighthouse stood until 1870. It was rebuilt taller and jutted almost 200 feet into the ocean. Today, you can take a  25-minute drive to visit the lighthouse. Climbing to the top will give you a workout – and a taste of days long past. Other relics include wild mustangs that still call the Outer Banks area home. These horses are descendants of those brought from Europe by colonists. The seascape around Frisco campground is stunning. Take a stroll around the campground and enjoy the rolling topography, Atlantic views and, at night, the sweeping beacon of the lighthouse. Boardwalks from the campground to the beach give visitors easy access to enjoy the ocean. Popular activities include surfing, fishing and, of course, swimming and sunning. Each campsite is equipped with a paved parking pad, picnic table, and a charcoal grill for cooking. You won't find RV hook-ups in the campground, but that's a more than fair trade for the views. There are restrooms with flush toilets, drinking water and outdoor unheated showers.
Click here for more information about Frisco Campground at Cape Hatteras National Seashore
Bayou Segnette State Park
Westwego, LA

New Orleans is an amazing city. But let's be honest, letting the good times roll late into the night can be exhausting. That's why you should consider staying at Bayou Segnette the next time you're in the Crescent City. This lovely state park is thirty minutes and a world away from the French Quarter. Set on the west side of the Mississippi River, Bayou Segnette offers you the choice to either chill as you try to decide what great restaurant to visit that night or partake in any number of recreational activities, including boating, fishing, camping, canoeing and hiking. Because of its location on a bayou, the park has both saltwater and freshwater fishing spots.  Bayou Segnette's wave pool is a great way to cool off and relax before a night in the Big Easy. Airstreamer Jerry T describes Bayou Segnette as the perfect base to explore New Orleans. "For touring around the city it's hard to beat the park's location and price. My site was level and far enough away from the sites on either side. The restrooms were decent. To tell the truth though, I didn't spend a lot of time in the park - not when New Orleans is right there. I would come back here again and again." Bayou Segnette has 98 spots with water and electricity. Amenities include that wave pool, laundry facilities, a playground, showers and a dump station.
Click here for more information about Bayou Segnette State Park
U.S. Space and Rocket Center RV Park
Huntsville, AL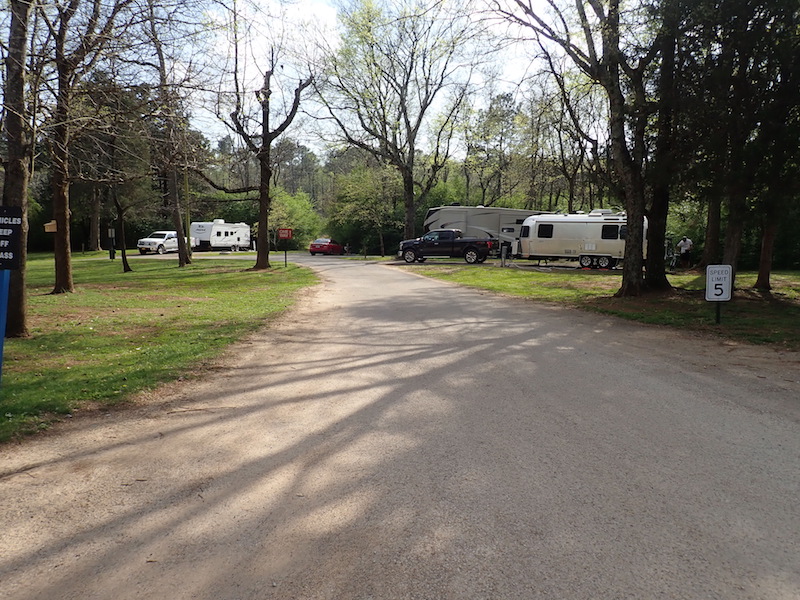 Florida may get all the thundering rocket launch glory, but humble Huntsville is where much of the hard work of putting a man of the moon was done. The U.S. Space and Rocket Center is a museum that illuminates the past, present and future of space exploration. It's also home to every tween's dream educational experience, Space Camp. The U.S. Space and Rocket Center RV Park is a good place to spend a night or two while checking out the museum and perhaps a couple of other local attractions. Land your Eagle and take a giant leap (a five-minute walk, actually) over to the center. Among the things you'll encounter are an actual Saturn V rocket, a Space Shuttle, moon rocks, space suits and the Apollo 12 Mobile Quarantine Facility - a customized Airstream that housed the Apollo astronauts during their post-lunar confinement. Airstreamers Zamia Ventures say this park met their needs while visiting Huntsville. "This park is ideally situated for visiting the Space & Rocket Center as well the outstanding Huntsville Botanical Garden (about a mile away). Huntsville has lots of grocery stores, hardware stores, restaurants, gas stations, et cetera within close proximity. The full hook-ups functioned perfectly for us and allowed us to do some maintenance on our tanks." The U.S. Space and Rocket Center RV Park has 27 sites with full hook-ups. Amenities include showers, restrooms, laundry facilities and a dump station.
Click here for more information about the U.S. Space and Rocket Center RV Park