Deep in the California desert are the Trona Pinnacles, a natural wonder. Consisting of hundreds of rock formations, some as tall as 140 feet, the Trona Pinnacles rise from the dry basin of Searles Lake. It is a place of stark beauty and rugged simplicity, a wild place. The horizons are boundless, and the quiet nighttime sky glows with millions of stars.
In many ways, this favorite place of Jonathan and Ashley Longnecker is the embodiment of the life these two seek for themselves and their four children, ages twelve, ten, eight and six. Traveling the country full-time with their 1972 Airstream 31-foot Sovereign Land Yacht, this family of six is on a journey. They are seekers of new experiences and adventures outside the ordinary.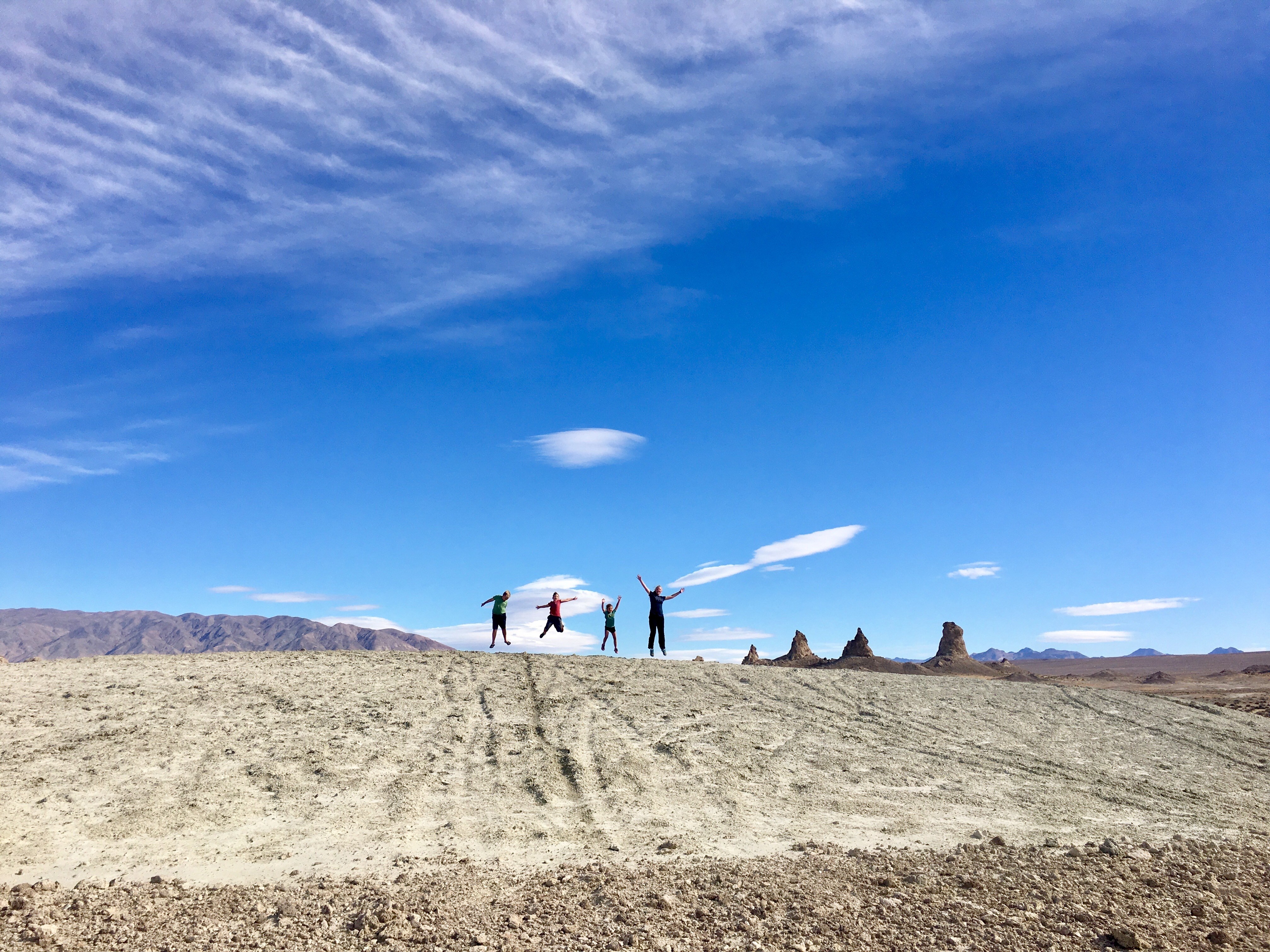 Things haven't always looked this way for the Longneckers. Back in early 2015, the family had a comfortable house in East Tennessee. Jonathan worked from home, while Ashley homeschooled the kids. The couple noticed they were spending so much time at home that it seemed to define their lives.
"It got to a point where we started asking questions like, 'Okay, is there a better way to do this? "Why aren't we out adventuring more?'" says Jonathan.
Soon, they learned about a different way to live and everything changed.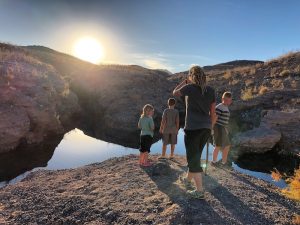 "We had a good friend who started traveling the road in an RV. I kind of thought it was cool, but it was also one of those things like, 'Oh, you can travel full-time? That's an option?'" Jonathan says. Travel was an option, and it became so appealing to the couple that they eventually sold their home in May of 2015 and set out in their first trailer.
"A big part of it was the kids," says Jonathan. "We just really wanted to make the most of our time with them," says Ashley. "It's different when, instead of looking at pictures and reading books about the Grand Canyon, you can actually go and see it with your kids for the first time."
Ashley describes the kids as "homeschooled, roadschooled and unschooled." Going further, Jonathan says, "We wanted them not only to experience these beautiful places but to learn in new and exciting ways – to figure out what to do when you get lost on a hike or how to strike up a conversation with people you've just met."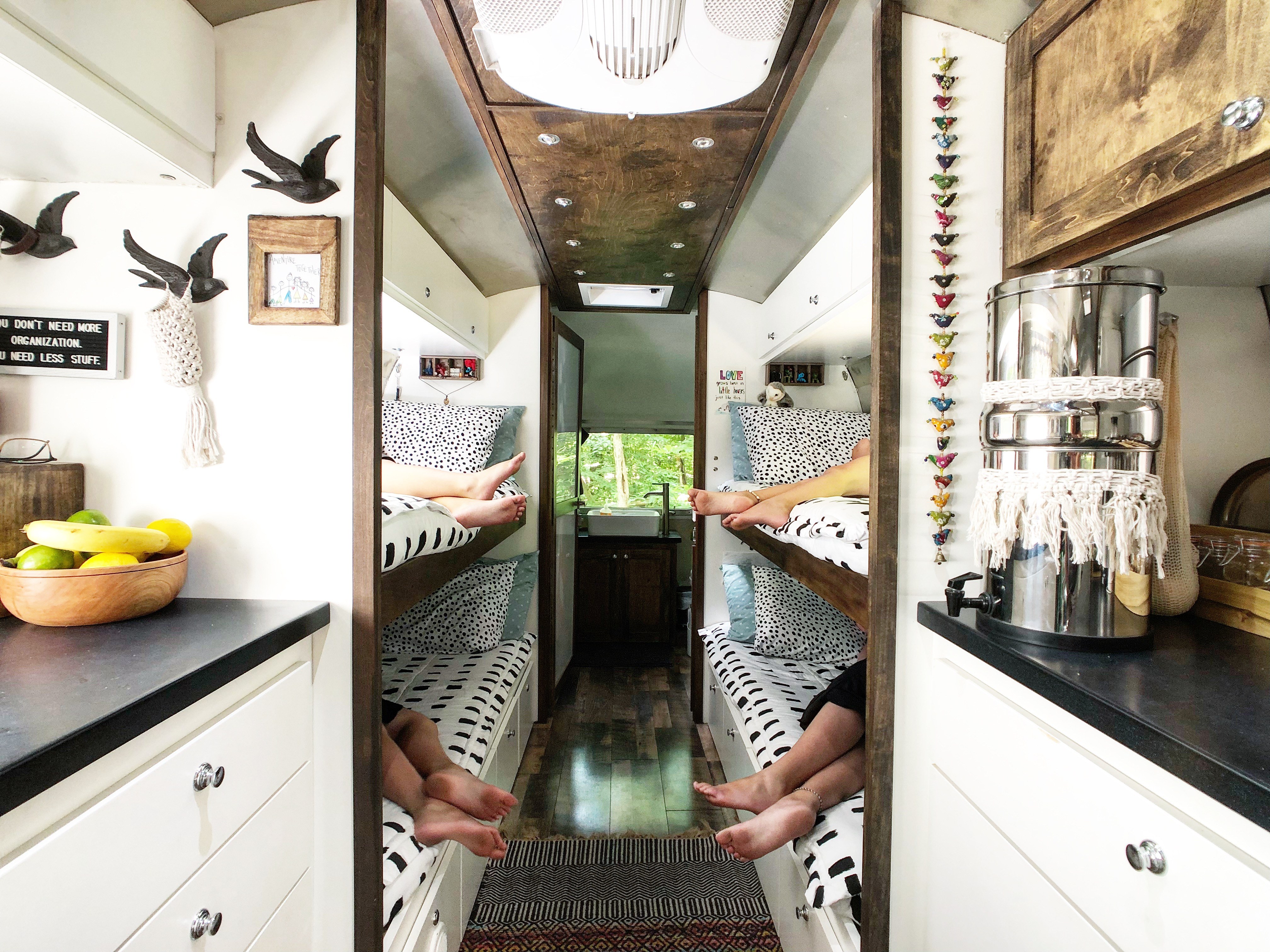 After a year on the road, they upgraded to their vintage 1972 Airstream and reworked the interior to suit their family's needs.
"The basic layout is the same. We turned the twin beds into full bunkbeds. The dinette area turns into our bed at night. Now the kitchen has more modern functionality. Overall, we just opened it up more," says Jonathan.
Because Jonathan needed the functionality to work on the road, they upped their Airstream's power and technology capabilities.
"We have 500 watts of solar on the roof, a 400-amp power lithium battery bank and an inverter. For internet connectivity, we have a directional and an omnidirectional antenna that boosts our 4G signal. We have a couple of different carrier plans and a router that connects to our hotspot and broadcasts the WiFi signal throughout the trailer," says Jonathan.
All this technology was essential to the family after an earlier trip to Utah when they got a taste of boondocking. "We thought, 'This, right here, is what we want to be doing,'" says Ashley. "We didn't know that we liked boondocking because we didn't know it existed," says Jonathan. They do now, and they love being off-grid.
The Longneckers consider themselves counter-culture, against the grain and off in their own little world. But it's a big one.
You can catch up with the Longneckers and discover more about their adventures on their blog, Tiny Shiny Home.