Back in May of 2013, film producer Lisa Hughes came up with an idea for a documentary on Airstream trailers that would be the perfect follow up to our previous film, VISUAL ACOUSTICS: THE MODERNISM OF JULIUS SHULMAN. We agreed, and dove right into our ALUMINATION journey with design-centered questions providing our point of departure: Why is it shaped that way? Why aluminum?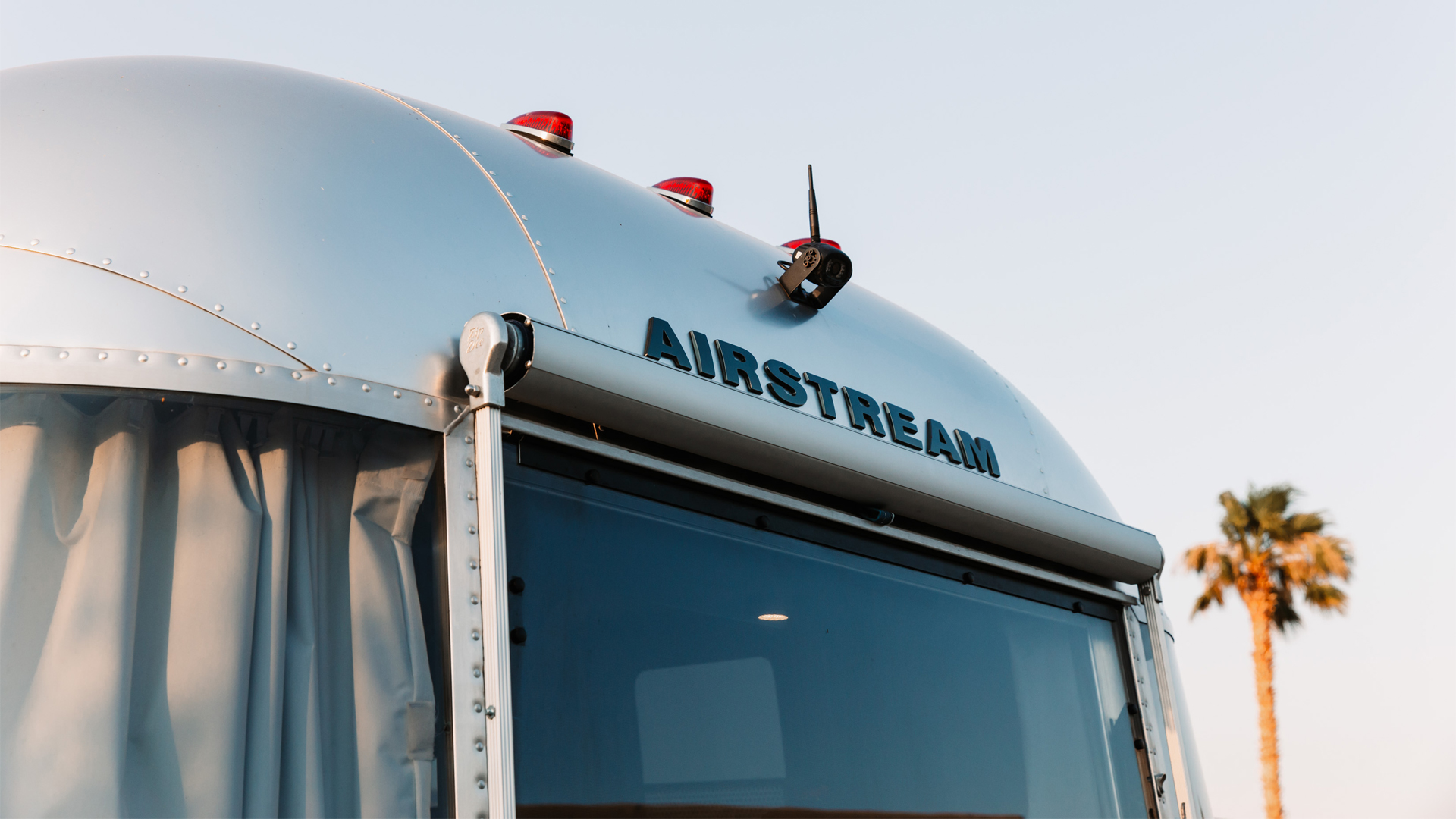 As this recent trip kicked off in California, the modern design Mecca of Palm Springs was a natural first stop. Our initial excursion took us to the Menrad House in the Twin Palms neighborhood. Designed by architect William Krisel and built in 1956-57, this neighborhood is deemed the desert community's first modernist tract. We met with author and tour guide extraordinaire, Michael Stern, from The Modern Tour. Michael pointed our eyes to a key design concept prevalent in Twin Palms: The exteriors are not usually ostentatious but rather unassuming and often opaque to the street – we even heard the term "discreet to the street" used. 
However, once you enter the courtyard and interior, each is a unique expression of its owner that often goes beyond anything one could imagine; a personal oasis of sorts. 
"Although all the houses in Twin Palms have the identical three-bedroom-two-bath floor plan, each is a completely different experience," Michael explained. "Some go contemporary, others go towards vintage and everything in between." 
Behind the gate of the Menrad House, we were greeted by an array of interior and exterior vintage design delights. We immediately thought of many of our vintage Airstream friends.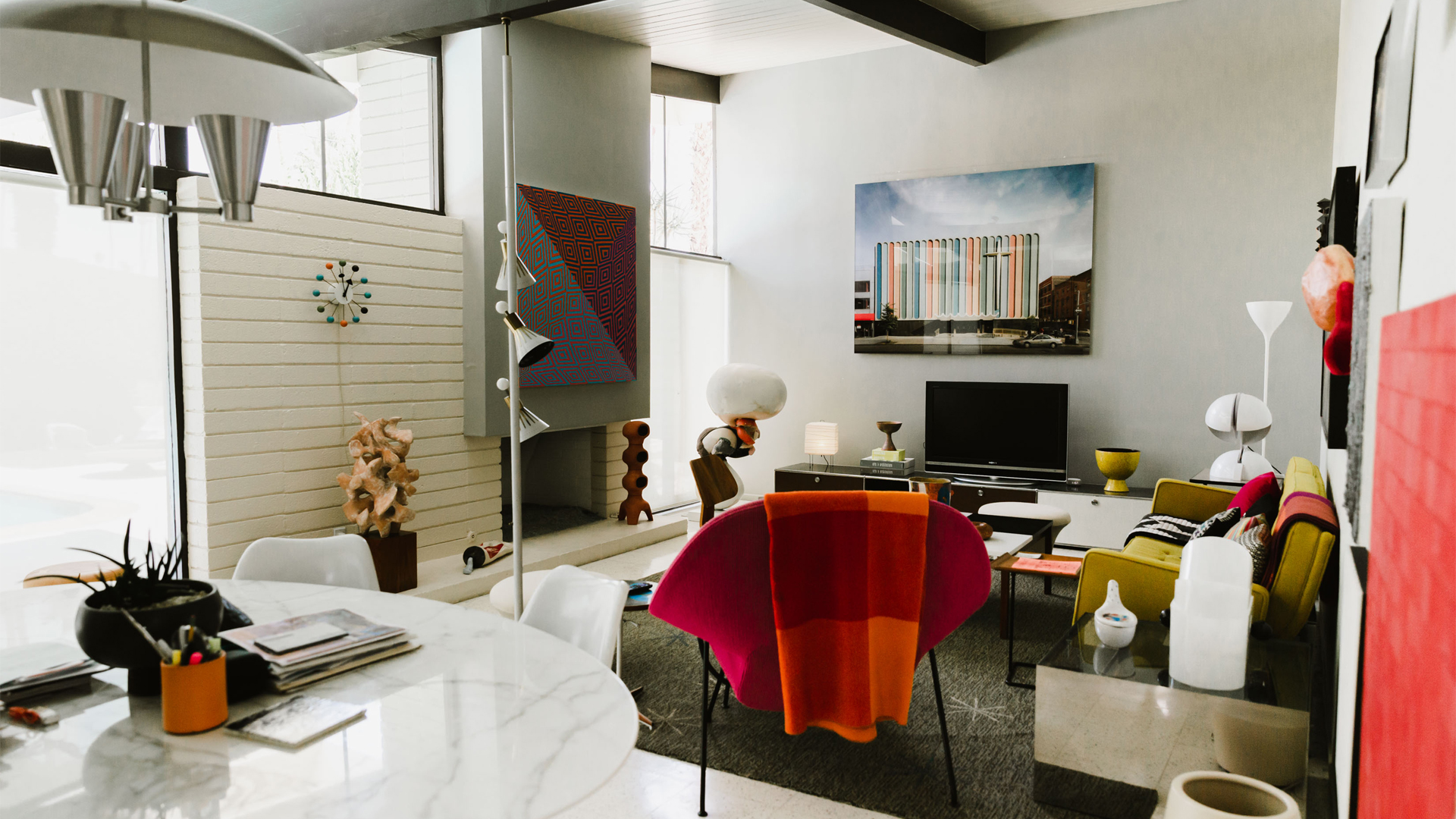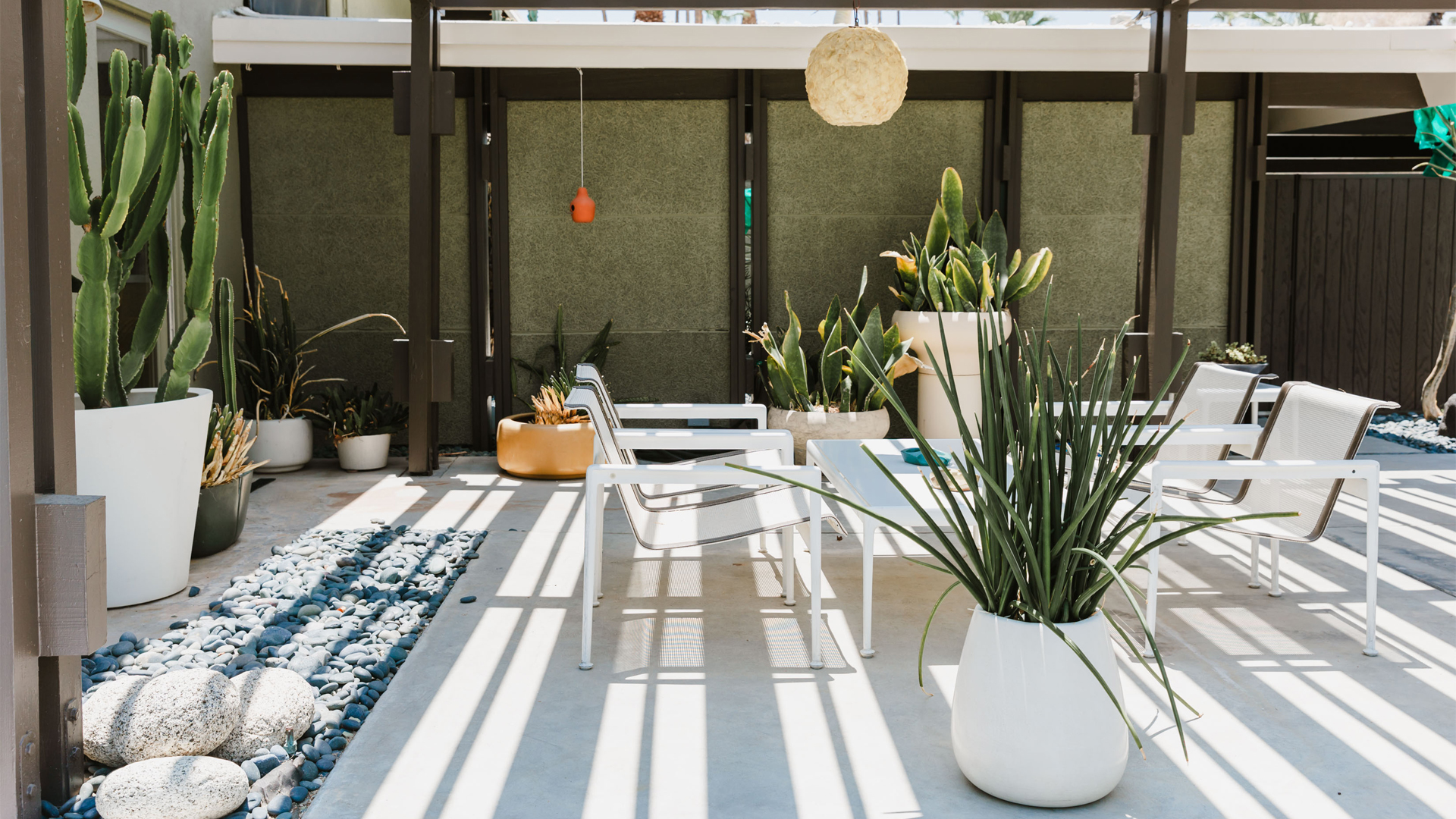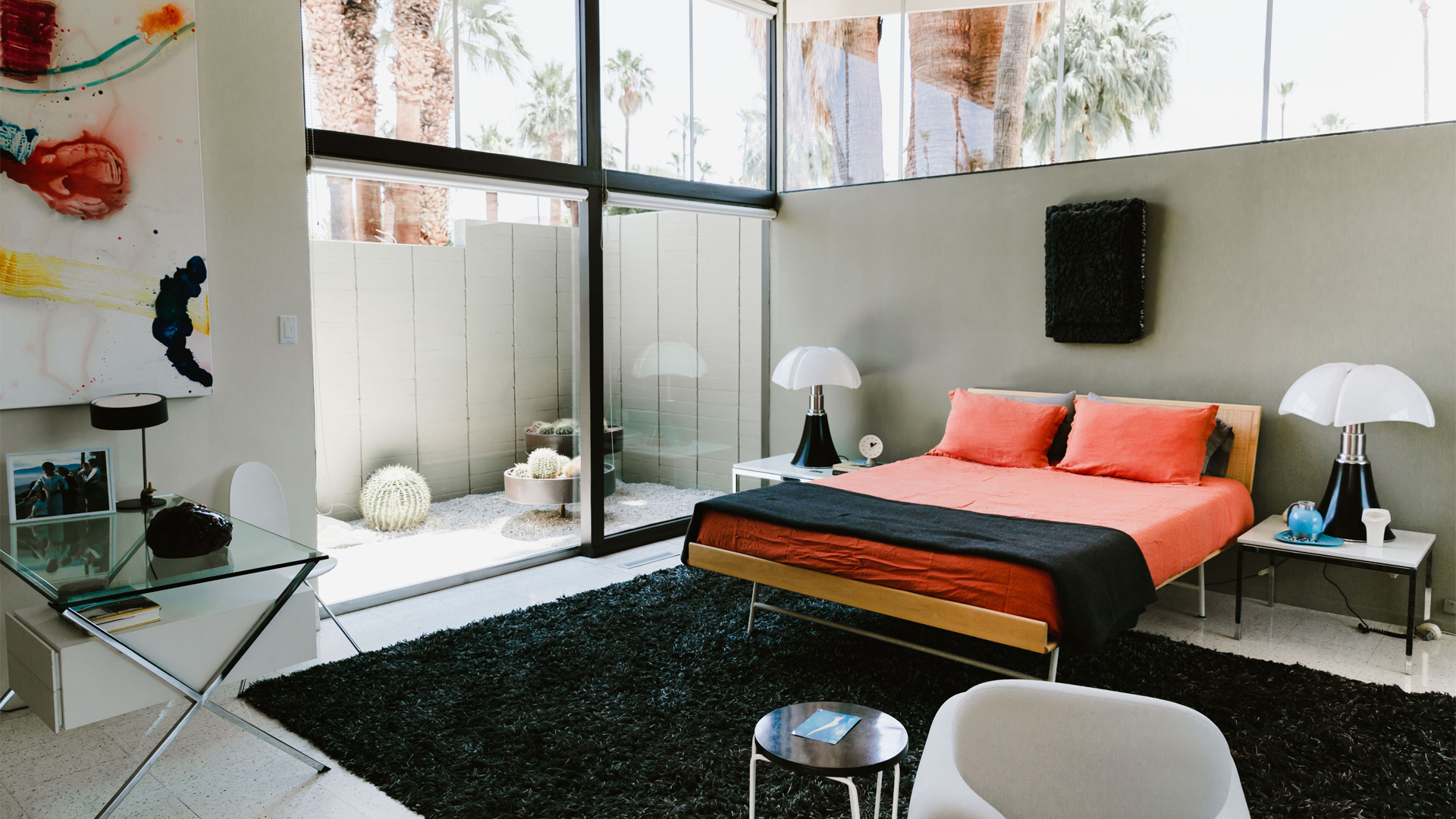 Our journey next led us to Kurt Cyr, a local designer, mid-century modern tour guide, and founder of Palm Springs Mod Squad. Ever reinventing himself as a maker and the founder of a creative think tank, his specialty-themed tours of Palm Springs homes needed a pivot when the pandemic hit. So, putting his design-oriented mind to work, he came up with a solution that kept him busy and safe throughout the pandemic. Unable to lead home tour guests around in one enclosed vehicle, he came up with the idea of a caravan of cars following along safely in their bubbles while he narrated with AirPods and Bluetooth technology. We couldn't deny how much this reminded us of Wally Byam; both of him leading caravan enthusiasts and newbies into experiencing "a new way of living," as well as when faced with a problem, innovating a solution to keep on going. 
The next stop on our modern desert tour was with Michal Hinkle, Interim Chief Advancement Officer at the Palm Springs Art Museum. We began with a preview of "The Modern Chair" exhibition at the museum's satellite space, the Palm Springs Art Museum Architecture and Design Center. After that, we took a trip up the San Jacinto mountain to visit Frey II, the second Palm Springs house that architect Albert Frey built for himself.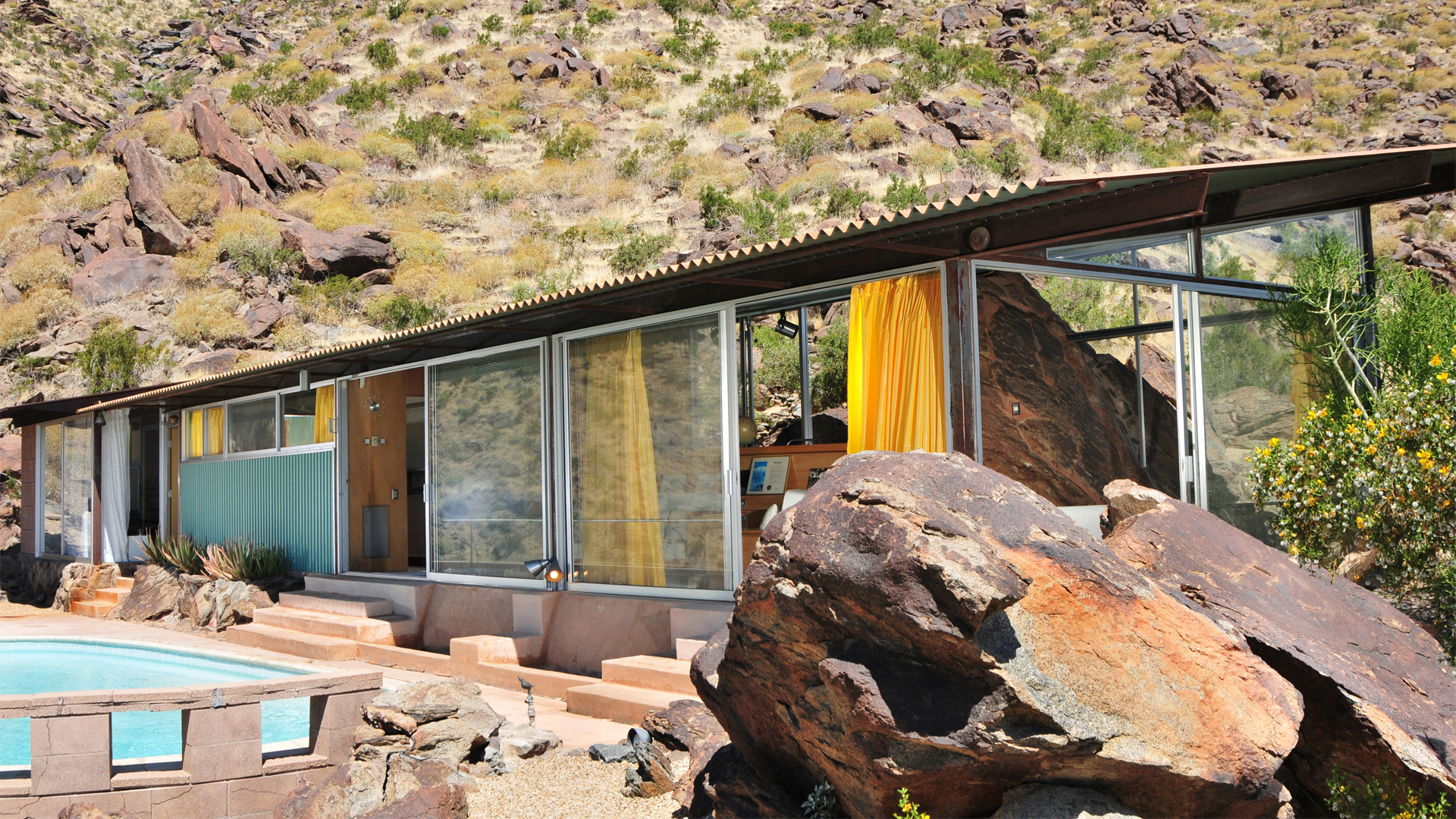 Albert Frey is considered one of the most important modern architects and credited with bringing modern architecture to the desert. Although only 800 square feet, we felt like we were in a rustic palace atop Mount Olympus. Frey studied the light at the site for an entire year before building to maximize the light and make the best use of the summer and winter sun for climate control. The house is extremely modest yet every necessity and comfort is there, much like the design of an Airstream.
Our Palm Springs trip was rounded out with Janice Lyle, Director of Sunnylands Center & Gardens. Sunnylands is a seat of history, hospitality, and diplomacy. For 40+ years, Ambassadors Walter and Leonore Annenberg welcomed political, business, educational, and entertainment leaders to their 200-acre winter home in Rancho Mirage. Their vision was to create a place where world leaders could meet to discuss issues of national and international importance. A. Quincy Jones designed the mid-century modern residence, and it still serves as a retreat center today. The 200-acre estate also serves as a living desert laboratory to develop sustainable environmental practices, including water conservation measures, solar and geothermal energy, and green buildings. After studying the many hours of historical caravan footage from the Airstream archives during the making of our film, visiting Sunnylands reminded us of the impact of Wally Byam's diplomatic efforts. His emphasis on "person-to-person contact" and his effort to connect others across differences made him not only a trailblazing entrepreneur but also a facilitator of human connection.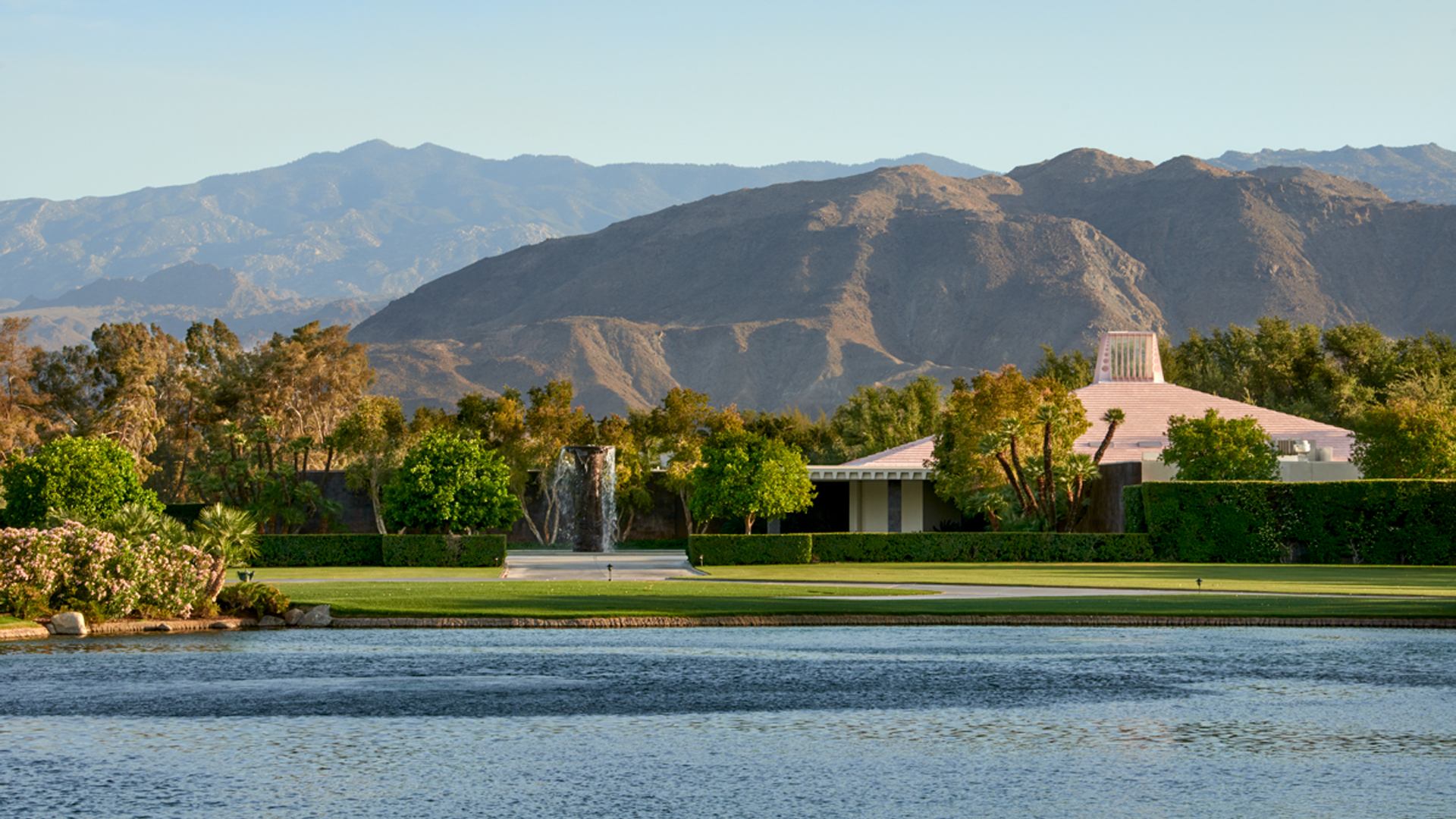 Eight U.S. presidents have visited Sunnylands, the former winter home of the late Ambassadors Walther and Leonore Annenberg, since it was built in 1966. It's often referred to as "The Camp David of the West." Millicent Harvey/The Annenberg Foundation Trust at Sunnylands.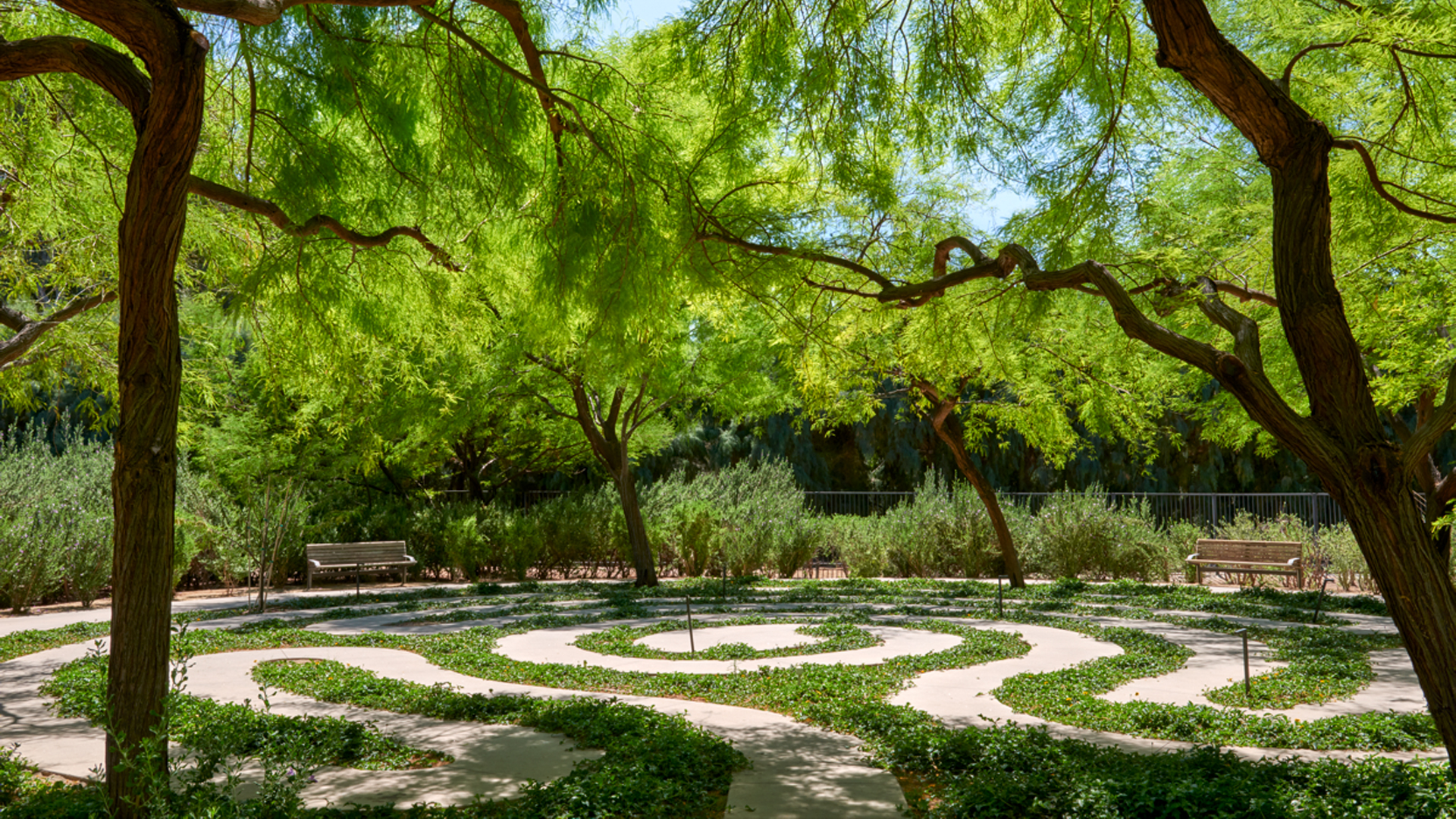 The labyrinth is one of several venues at Sunnylands Center & Gardens where guests can find opportunities for quiet contemplation. Millicent Harvey/The Annenberg Foundation Trust at Sunnylands.
The link between modern design and the origins of Airstream is unmistakable. We experienced parallels between our last project and current projects. Modern design sets out to be minimal in what you see, utilitarian and efficient in how you live, work, and breathe in the space, and brings you closer in communion with nature. 
While there is no single definition of modern, there are flavors that are shared between the architects of these beautiful buildings and the mobile works of art that Wally began building in the thirties. And what a better way to hit the road on a tour of these iconic sites and architectural marvels but in one of the world's most iconic travel trailers?
Ready to Take Your Own Airstream Adventure?