In between towing, touring, and troubleshooting, we explored the destinations that inspired this trip in the first place. We wanted to drive home (pun intended) the concept of "nature is your living room" and how many hidden and not-so-hidden gems we have right in our own backyard. 
 Arizona, the roundabout state, is not short on scenic views. One leg of our journey took us to Cottonwood, which is near Sedona and the historic mining town of Jerome. The magnificence of the mountains and mesas is breathtaking. The color palette near the Chapel of the Holy Cross (aka The Church on the Rock) after a drizzly morning was saturated with reds, oranges, yellows, and dots of green, the likes of which we've never seen. Throw in the architectural significance of the church embedded in the rock, and it was awe-inspiring. Like the average tourist, we hit the crystal store in downtown Sedona and had an ice cream dessert in Jerome, where we enjoyed watching a storm roll across the valley below without ever laying a drop of rain on us. It was impressive to see a weather system from that elevation, and it paid dividends with rainbow views the whole way home.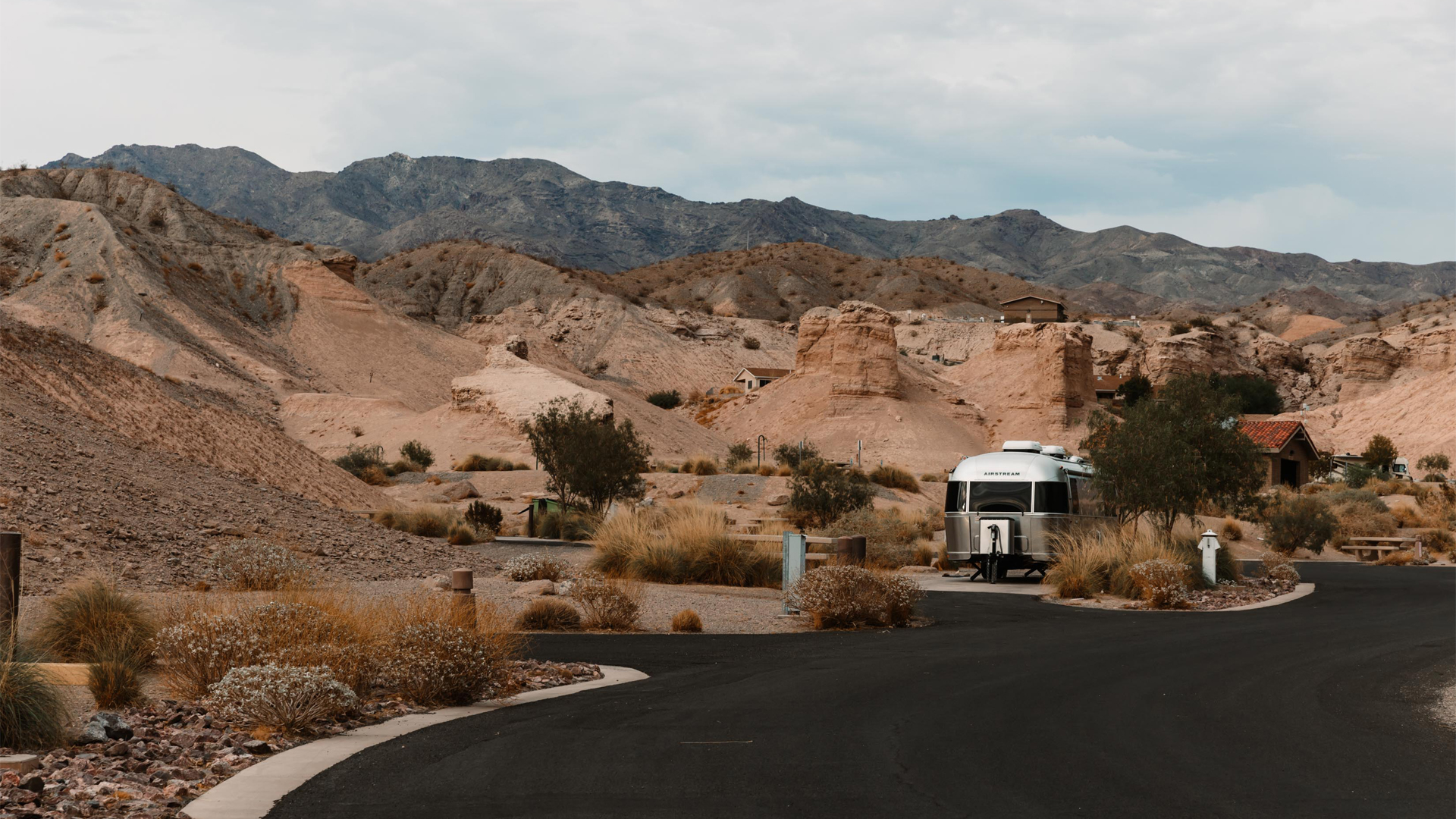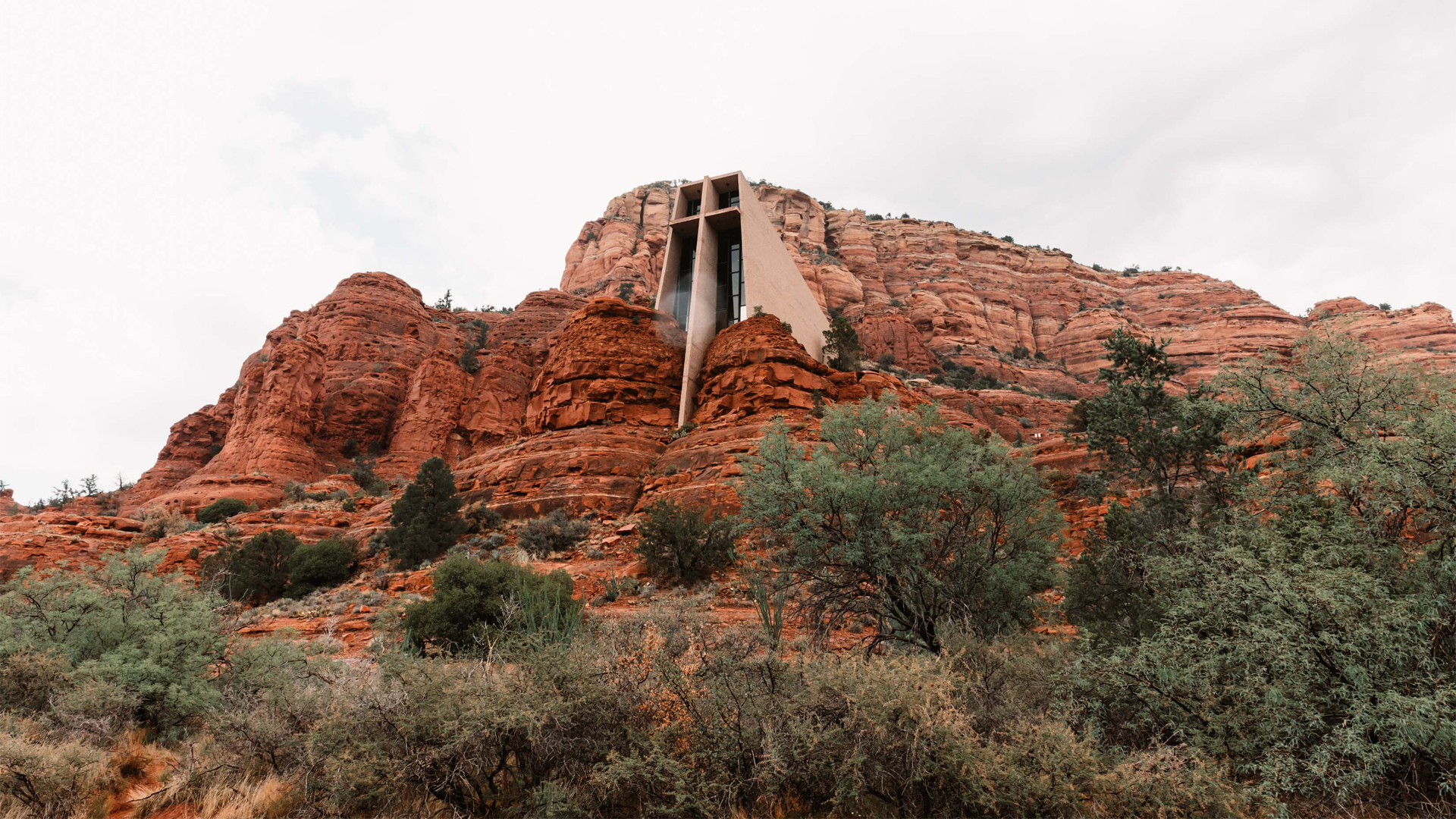 A Visit with an Airstream Icon
An essential stop on our journey was a visit to the Dewey-Prescott area to visit with Dale "Pee-Wee" Schwamborn. Dale, a central figure and historical advisor for our film ALUMINATION is the son of the legendary Helen Byam Schwamborn (first cousin to Wally Byam). Dale and his cats, Winston and Zorro, welcomed us, and we spent a lovely afternoon enjoying stories from Dale's worldly travels on multiple Airstream caravans. We also viewed beautiful artifacts that his mother had collected on her WBCCI excursions. The last time we saw Dale in person was summer of 2019 in Austin, Texas, so it was especially nourishing for the soul to reunite with him after such a tumultuous time in our history.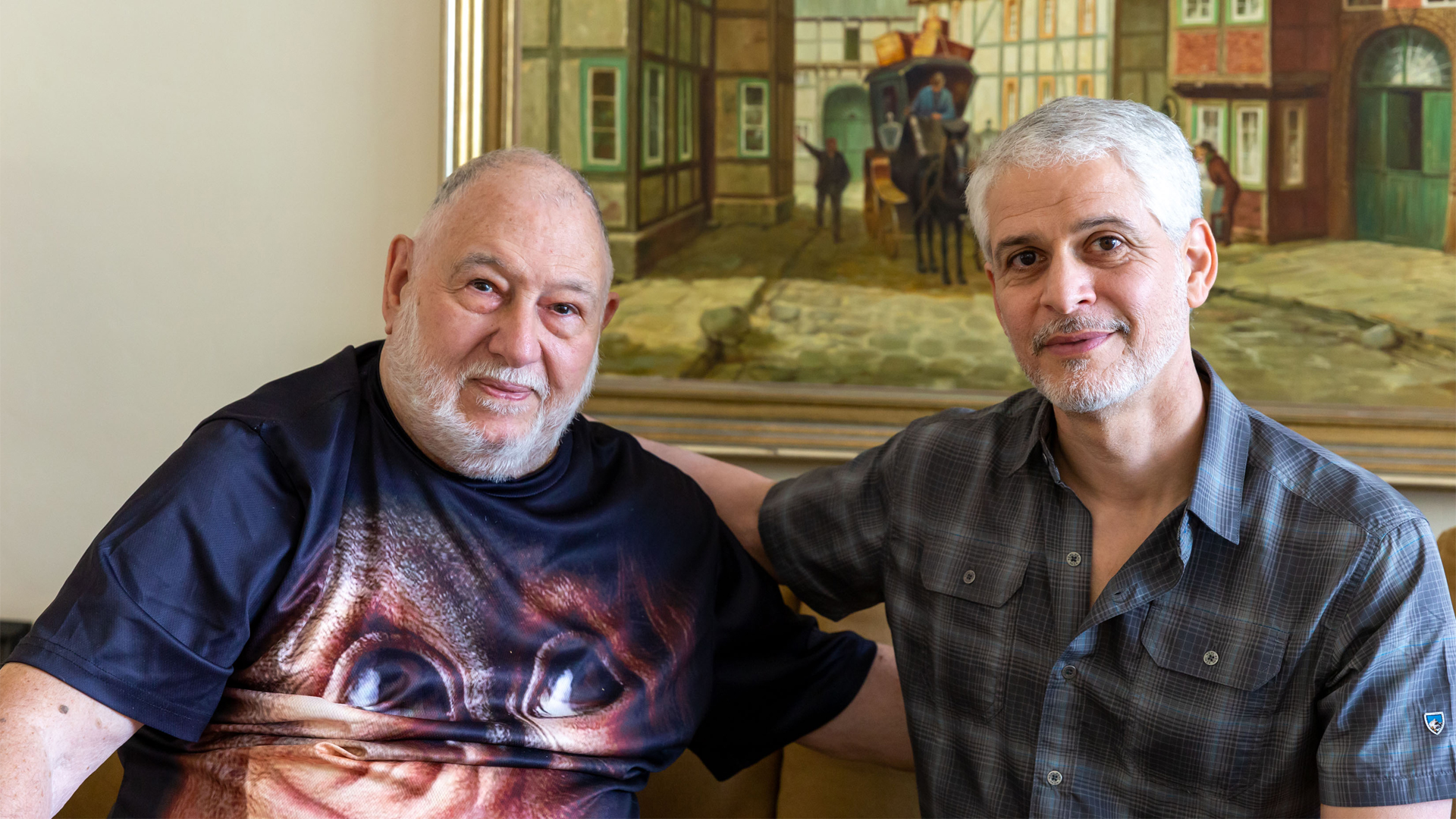 Tough Travel Decisions
Arriving back at camp, we faced a difficult decision: The Grand Canyon. What's difficult, you might ask? We had just spent a day towing and then another day driving to Phoenix to see Dale and pick up our third child (and the fifth member of our family) from the airport. The Grand Canyon was 2.5 hours from our campsite, and we were towing again the day after. We were pretty cooked from being in the car and on the road so much. So, we had a family meeting on whether to flush the five-plus hours of driving or power through it.  
It boiled down to our wardrobes: With clean clothes running short, stress piling up with multiple big drives in a row, and the threat of meltdown from fatigue, we made the tough decision to forgo the Grand Canyon.  
Did we feel some FOMO (fear-of-missing-out)? Yes. But mental and physical health won out. We needed rest and time to work on our camp, enjoy the campsite amenities, do laundry, and outfit our kit for the next week. We read a few blogs about not scheduling too much into a short amount of time, and this is where we noted the wisdom in that advice. We made peace with the Grand Canyon and vowed to visit another time.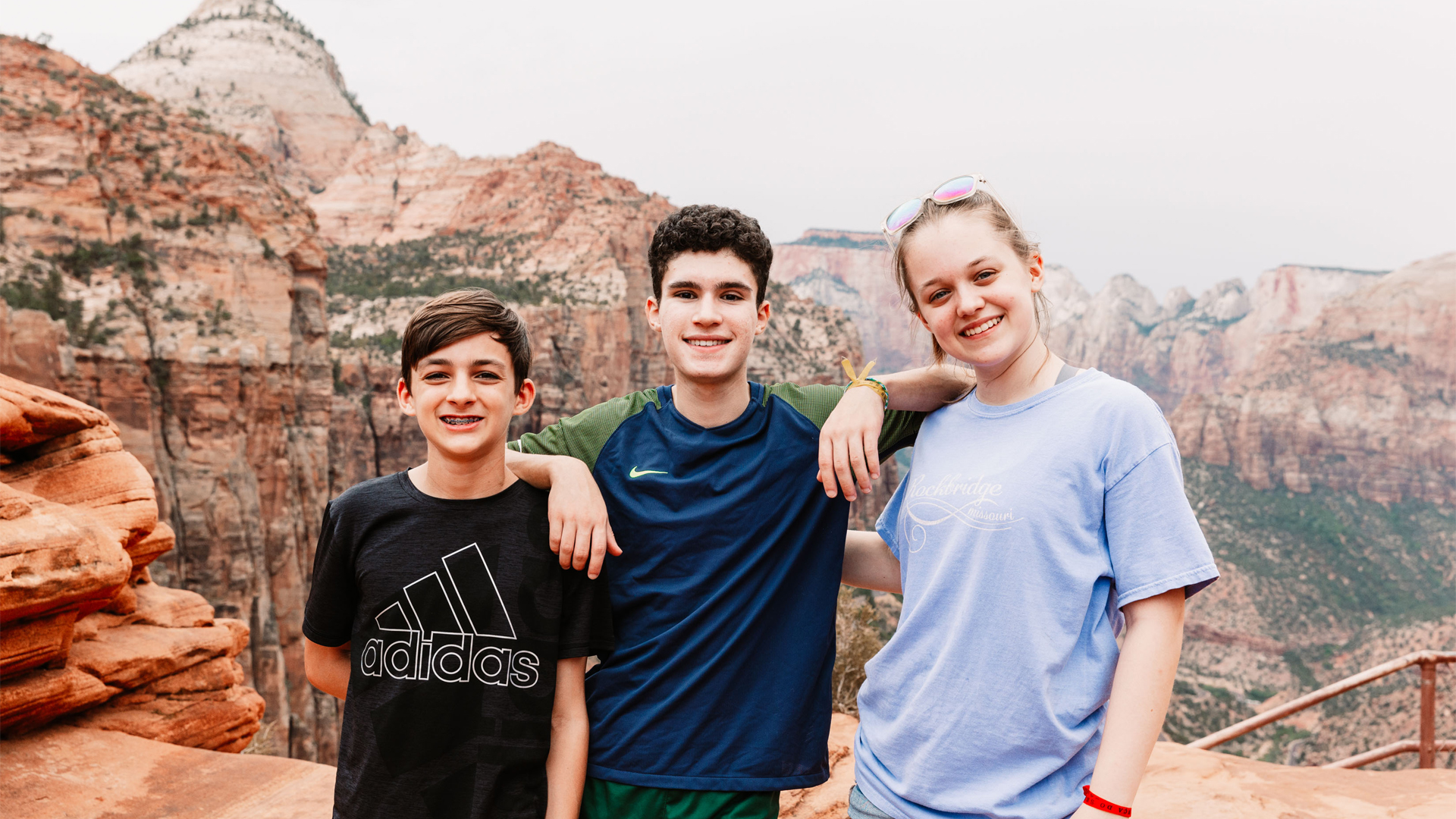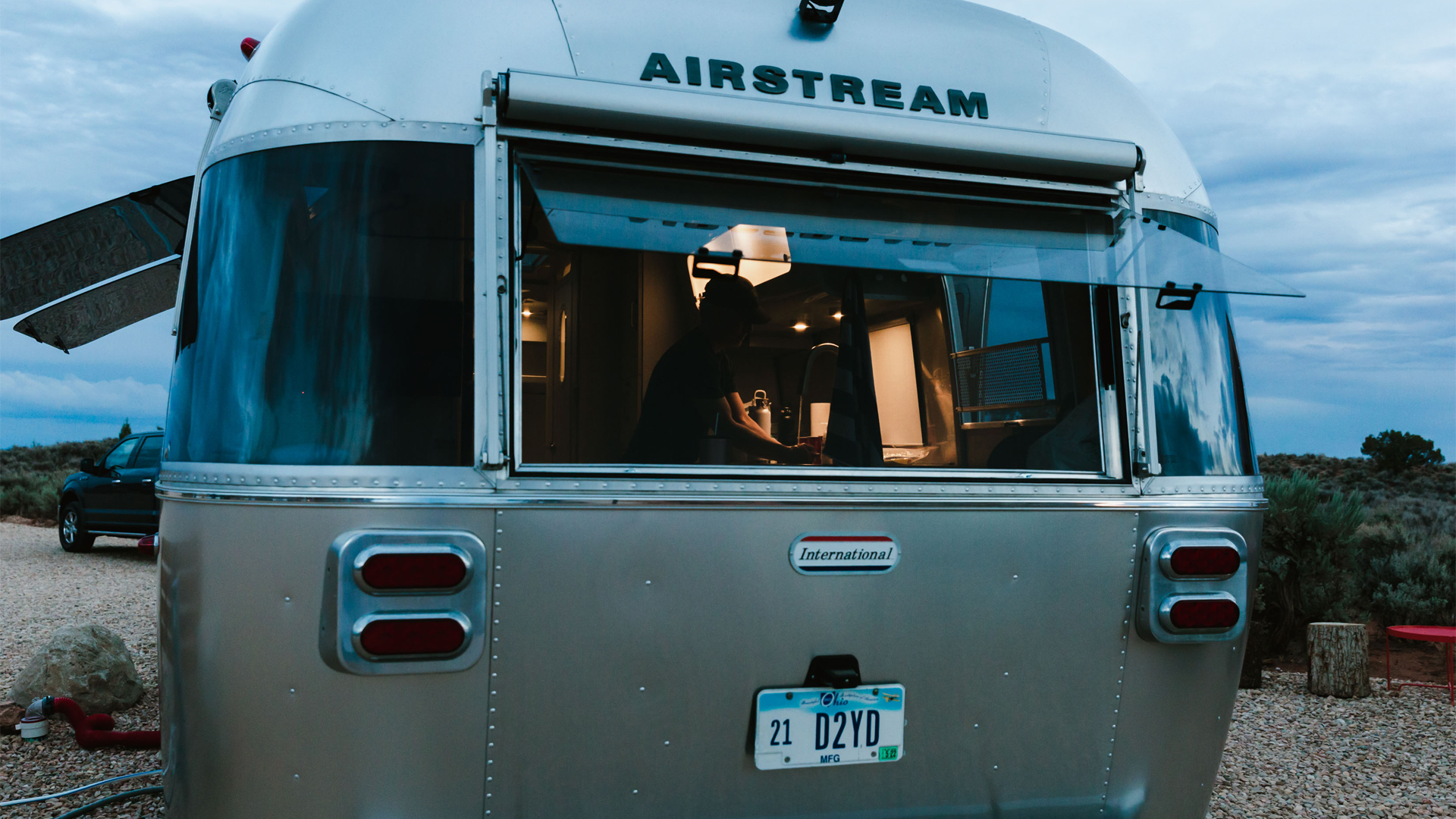 The Majesty of the Beehive State
Let's talk about Utah. The views, atmosphere, and natural formations everywhere you turn were different from our previous locations. Some refer to it as another planet, and indeed it is. Our first adventure was to Coral Pink Sand Dunes State Park. Changed by winds, these dunes shift and move over time, offering accessible and challenging sand excursions. We rented a sled and hit the dune slopes. The grueling hike back up the dunes gave our kids a run for their money, but growing up in a snowy city, they were accustomed to working for the payoff, and they loved it.  
The next day we hit the biggest must-see on our list: Zion National Park. We entered the majestic park, pulled off for short hikes, marveled at the tunnels built in the 20s and 30s, saw real mountain goats on the rocks above our trail hikes, and navigated the semi-crowded hiking trails. Zion is a park best digested when you have a LOT of time. There are so many facets of its beauty that call for exploration.  
No matter where our journeys took us during the day, even if it was a shopping center parking lot, when we pulled into camp, we looked forward to seeing our little Aluma-womb from afar glinting in the sunset, ready to welcome us back home.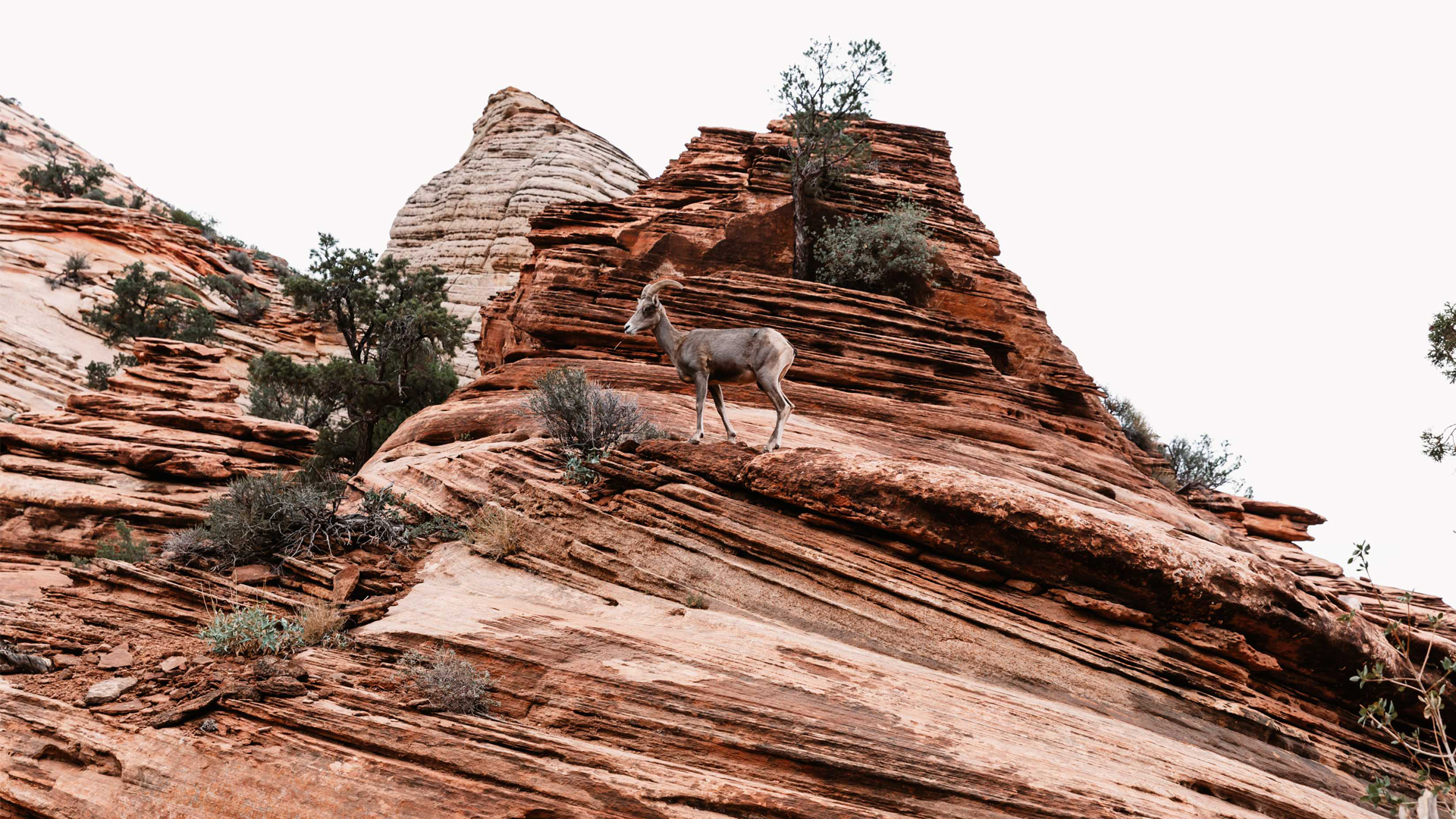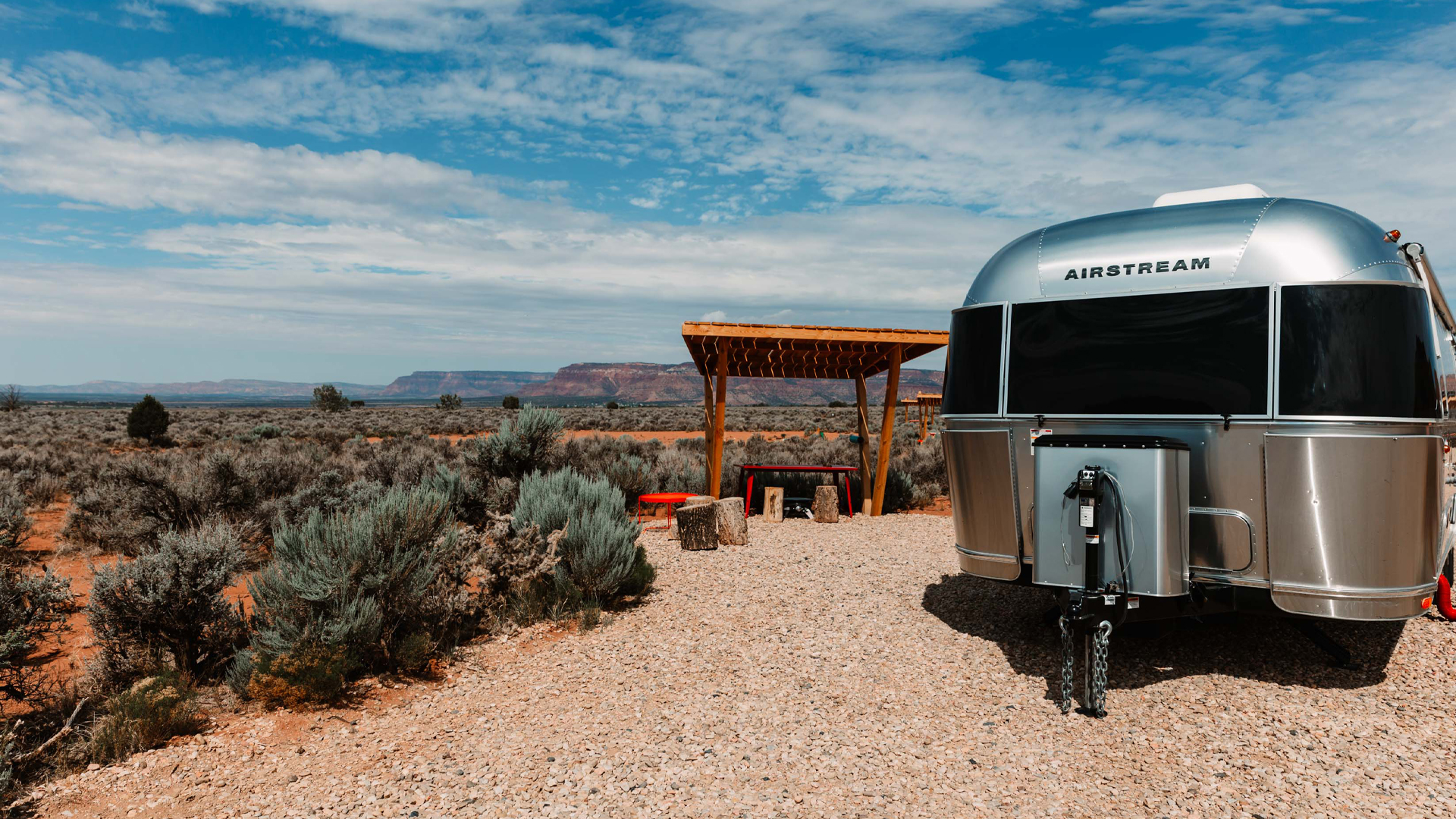 Ready to Take Your Own Airstream Adventure?