What type of vacationer are you? Beach or mountain? Close-to-home explorer or cross-country trekker? Majestic forests or wide-open prairies? Long-weekend or extended stay?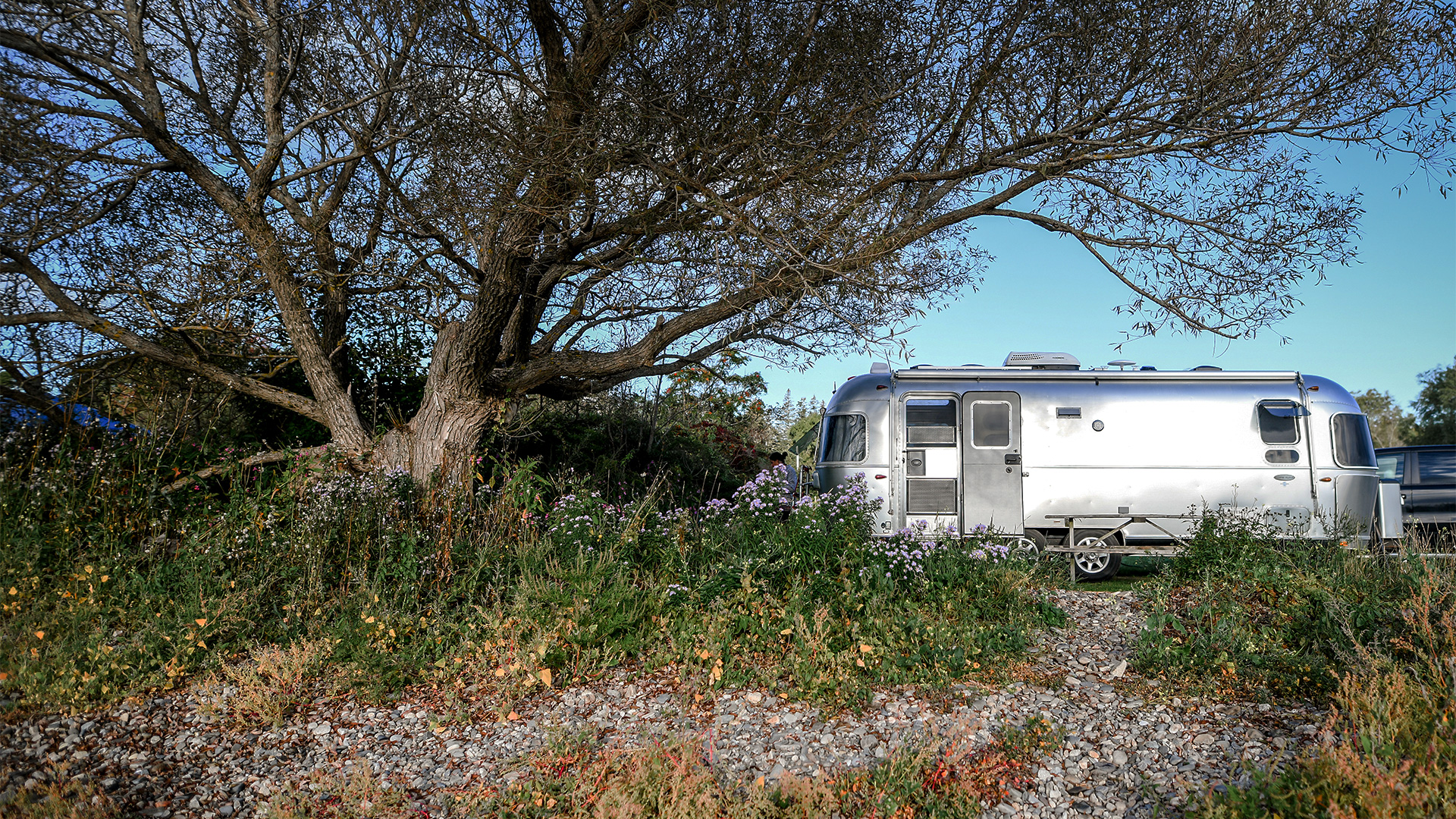 For more than 90 years, Airstreamers have reveled in the freedom to not have to choose. They can be both planful and spontaneous, enjoying the feeling of control while also celebrating unexpected turns and surprises. Vacations add depth and variety to our lives, even more so when we summon the courage to peek around corners not knowing what's on the other side.
Vacation Properties vs. Airstream UnReal Estate
Vacation properties are popular because they provide all the comforts and convenience of home while getting to enjoy a different area of the country. But purchasing a vacation home or timeshare has two major downsides – the hefty cost and lack of choice for your next vacation.
Airstream is an investment in unreal estate. There is an initial cost when you purchase a travel trailer or touring coach that often pales when compared to an entire beach house, mountain cabin, or timeshare condo. There are no property taxes, rental management companies to deal with, and no HOA fees. Airstream offers the convenience of a vacation home without the price tag.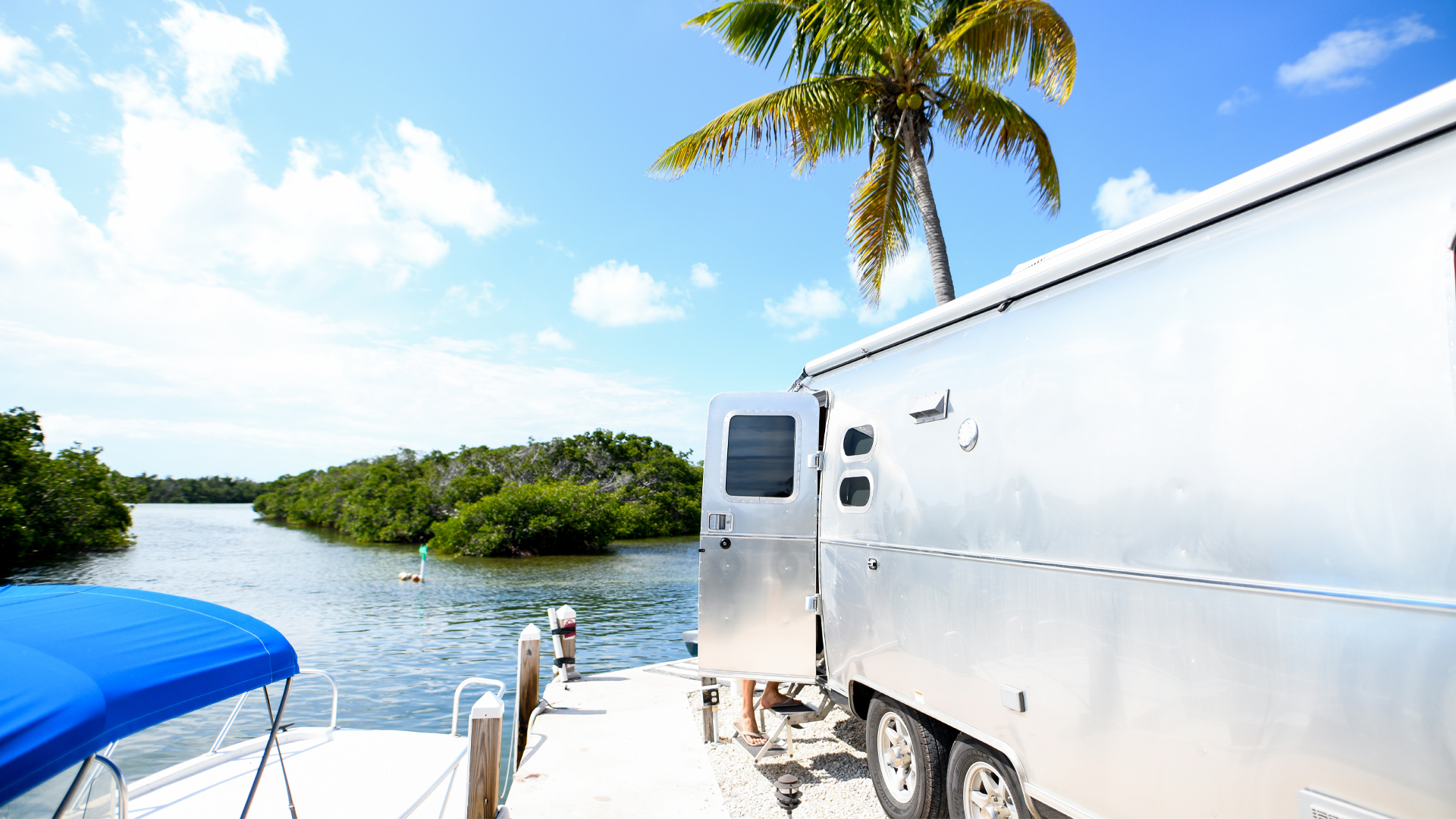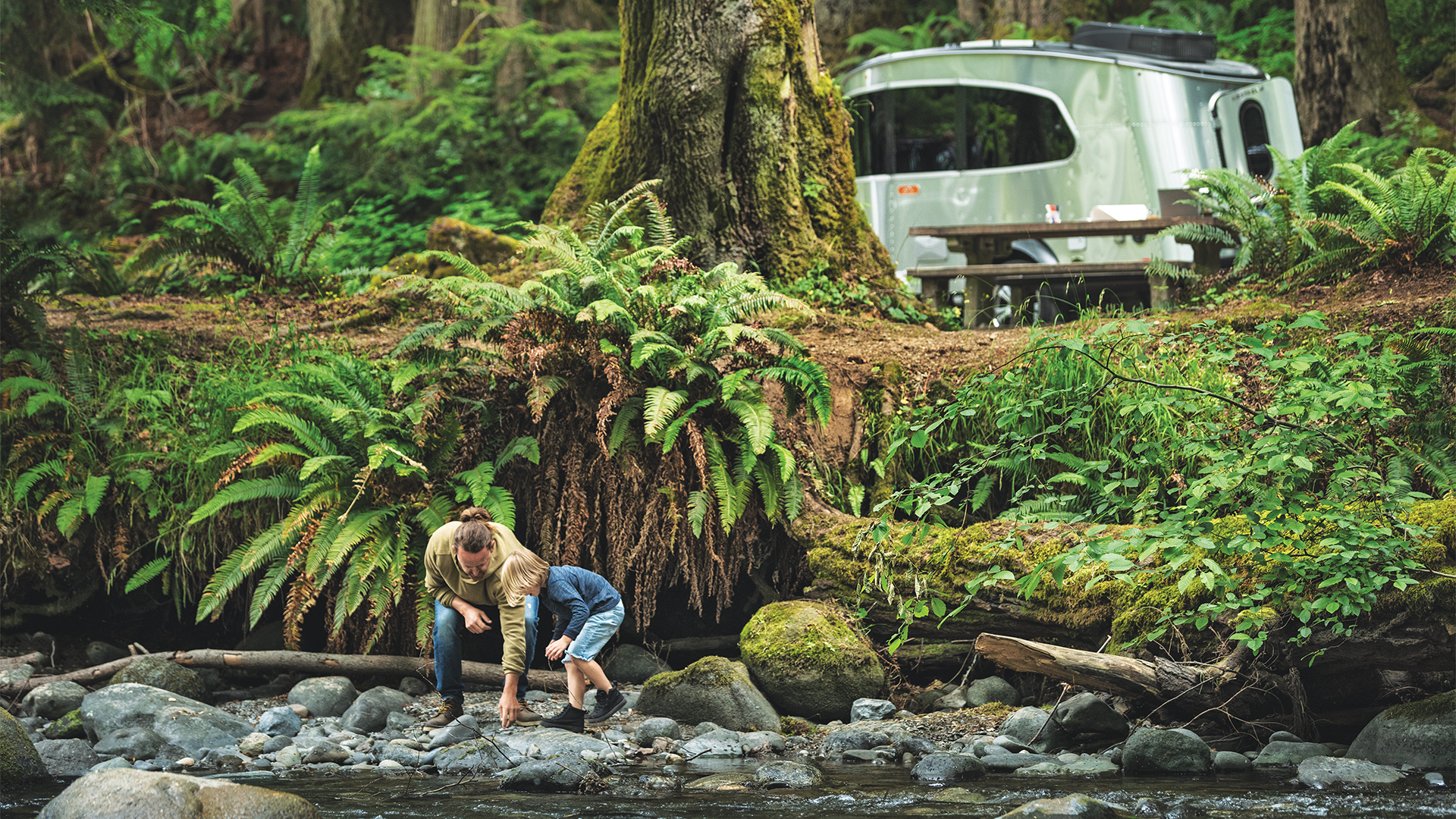 Airstream is also an investment in vacation freedom. If you want to lay on the beach this month and go mountain hiking next month, your Airstream can make it happen. You're not tied down to the same location, vacation after vacation. You can discover hundreds of thousands of vacation spots with one investment: your Airstream. From popular tourist spots to off-the-beaten path wonders, the adventure options are endless.
Rental Vacation Properties vs. Airstream Consistency
If you are more of a "rental vacation property" type of vacationer, you may appreciate the consistency of a place you know in a community you're familiar with. But consider for a moment the consistency that an Airstream provides that rental properties don't offer. Your travel trailer will always be stocked (by you), so you know you have exactly what you need. No last-minute trips to the grocery store for salt and pepper, coffee filters, or a sharp knife. You bring your own stuff with you, all conveniently stored and ready for you when you need it.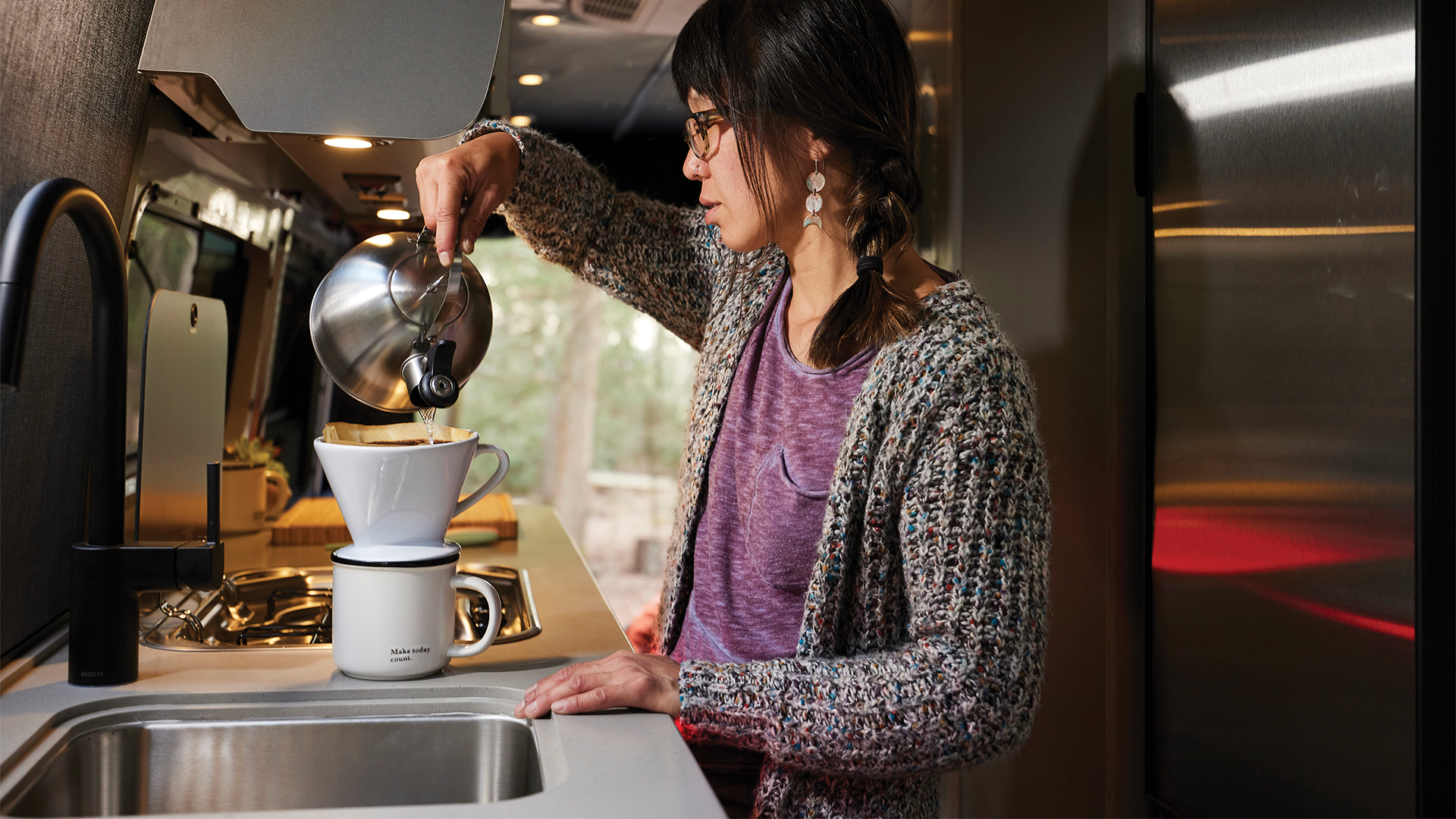 With a travel trailer or motorized touring coach, you also have the peace of mind that the dishes and sheets are clean and you always know who the last occupant was – you! An Airstream offers all the consistency and comfort of your own space, no matter where you choose to roam.
The Travel Buddy You Always Wanted
"Hey, mom, remember that time we took the Airstream to Montana and we saw an Elk out the window!"
"Remember that time we hunkered down in the Airstream during a storm passing through Oklahoma and we played board games until after midnight? That was the time Johnny finally beat me at Scrabble!"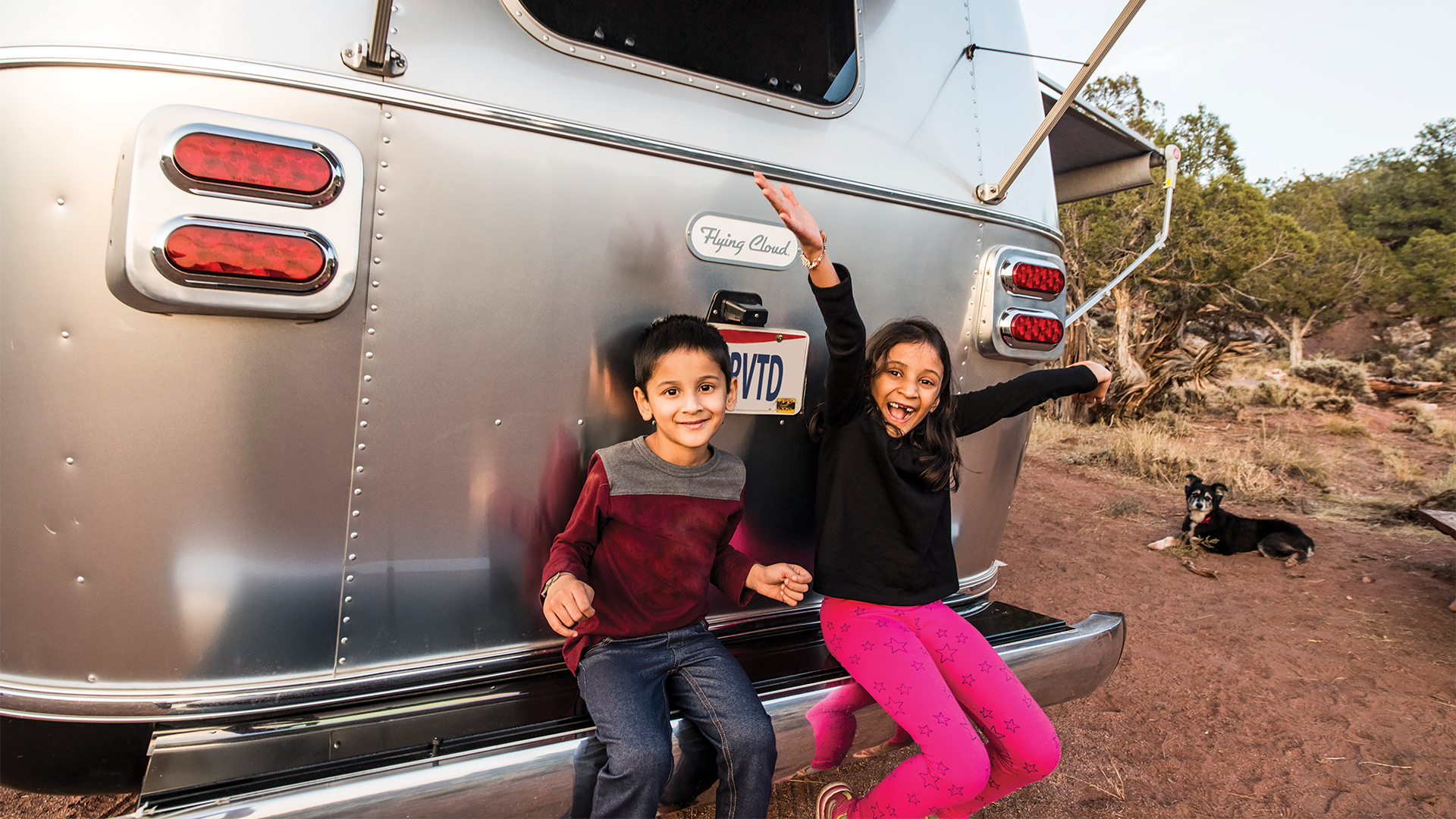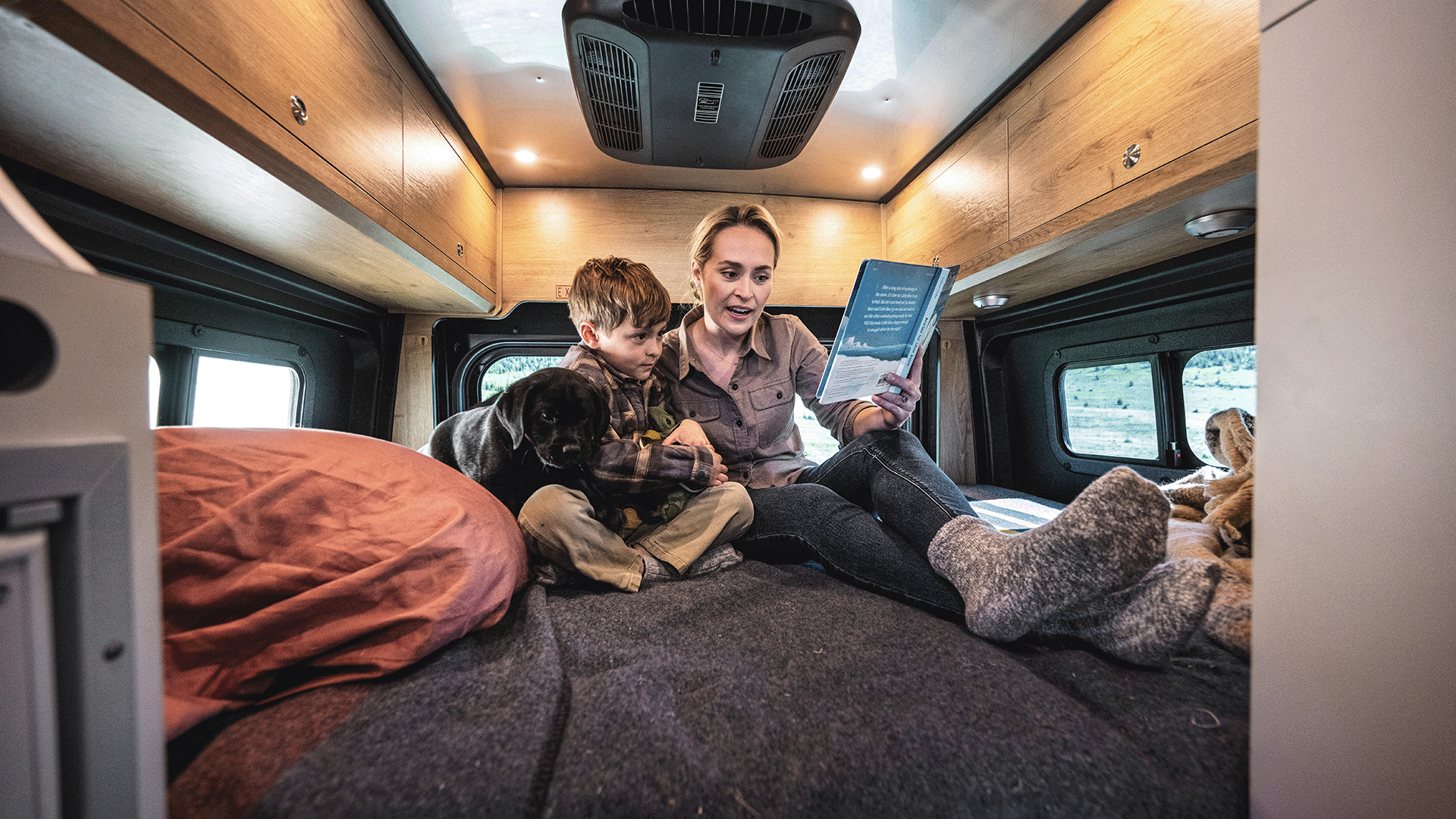 Even with a nomadic vacation lifestyle, there will always be a constant – your Airstream. Sprinkled into every exciting story and fond memory, your Airstream will become a supporting character. No matter the scene, the plot, or the antagonist, the familiar surroundings and home base is always there; a place of rest, comfort, fuel, energy, and relationship building. And one day, you'll be able to pass down your Airstream to the next generation to enjoy and make their own new memories.
Are You Ready For The Freedom Of Airstream Vacations?
Let go of the pressure of planning a traditional vacation by choosing all the options in front of you. Beach, lake, mountain, or desert, your Airstream is ready to support everything from rugged excursions off the grid to luxurious glamping vacations.
Are you ready to make the investment in Airstream unreal estate? Visit your local Airstream dealer and see the Airstream magic for yourself.
Want to learn more about how an Airstream can fit your lifestyle? Explore our Match Guide and discover which of our iconic travel trailers is right for you.