Whether you're hitting the road with your family or planning to meet up with friends along the way, you can count on your Airstream to have a spot for everyone… or, if you've just got lots of gear, everything!
Airstream offers three floorplans with a bunk bed option: the Flying Cloud includes a choice of bunk beds on the 19, 23 and 30-foot models. The bunks are not only space-savers, but they also offer a fun sleeping setup for kids. And there's enough separation between sleeping spaces so the adults have some privacy – while remaining close enough to make sure little ones aren't getting into too much trouble.



The bunk area isn't just for sleeping, though. Some creative Airstreamers who travel with a lot of gear use it for extra storage. The bunks can support up to 150 lbs. of weight (including the mattress).
Need even more sleeping space? Don't worry. You have options. The dinette in every Airstream trailer, from the Basecamp all the way up to the Classic, can be easily converted into a bed. And, the lounge area in models 23 feet and larger also folds out into a bed. So whether you need somewhere to sleep at night, somewhere to lounge around during the day, or just somewhere to stash all your stuff, your Airstream has you covered.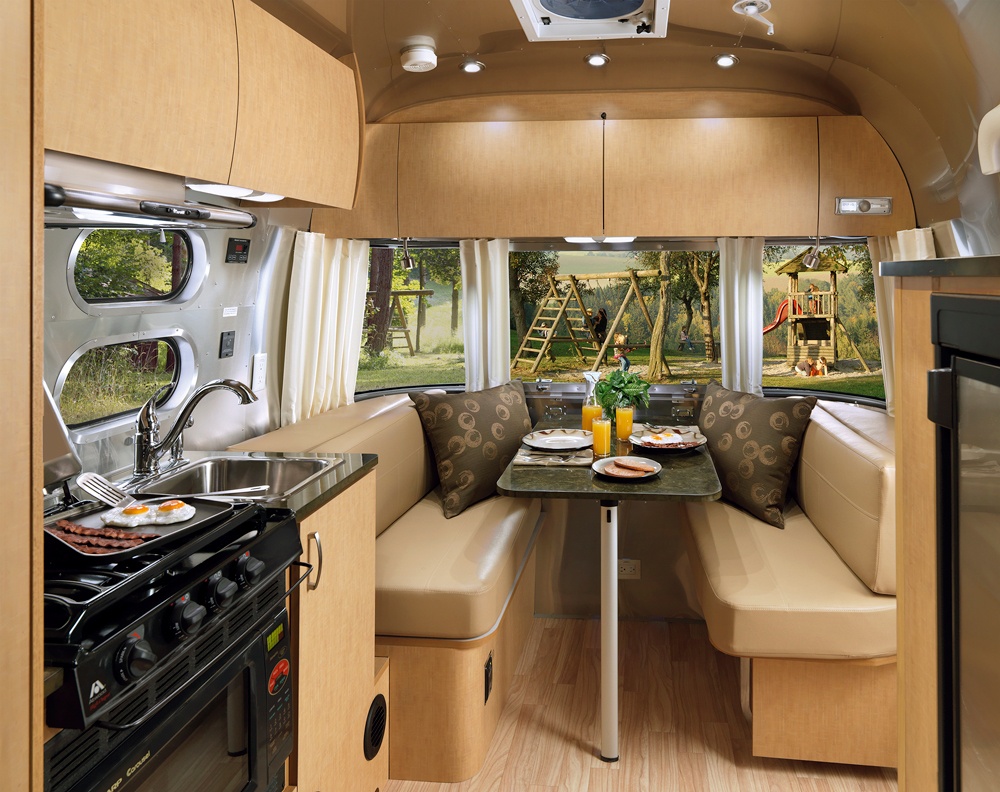 Check out the Flying Cloud, our most popular travel trailer, to view the available bunkbed floorplans.