Wild Free Ones is on the road for Airstream's #EndlessCaravan, an experiential campaign that invites adventurers to discover new places and meet new people. Jeff and Kristina Jones are traveling along the east coast with their three sons to advocate for foster care and adoption and meet others with similar stories along the way. Keep reading for an inside, real-time look at their trip!
While on this #EndlessCaravan journey, we've really grown to enjoy stopping and exploring abandoned places along old, country roads and in tiny, rural towns. If we spot something cool and unique, we will often pull off the exit and enjoy whatever the roadside treasures may be—an old rusty gas station frozen in time from half a century ago; vintage signs on abandoned storefronts; abandoned motels; old dilapidated barns, cars and farm houses.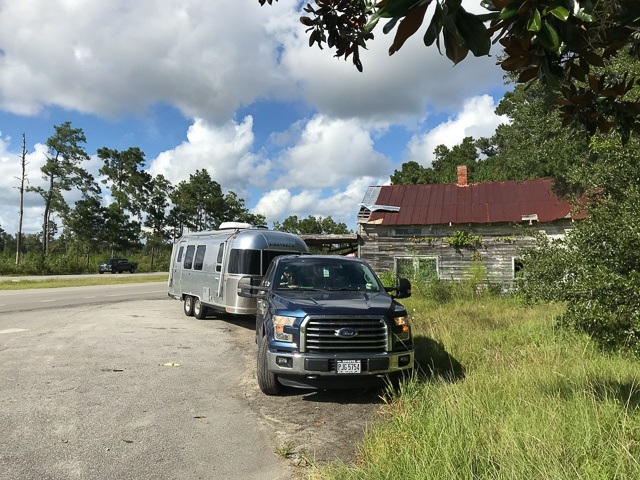 Then, of course, we take a peek along with lots of photos. There's something really intriguing about the mystery of a place's story—who might have lived there, or worked there, or gone to school there. We recently discovered that the app Roadtrippers has a function where you can find abandoned and interesting places along your travel route. Our kids have gotten used to mom and dad pulling over for places like these, and they have even gotten excited themselves at times by what we've found preserved in time. These impromptu stops may put a slight delay in making it to our destination, but we've agreed to never get frustrated about stopping to enjoy the things we would normally just pass on by.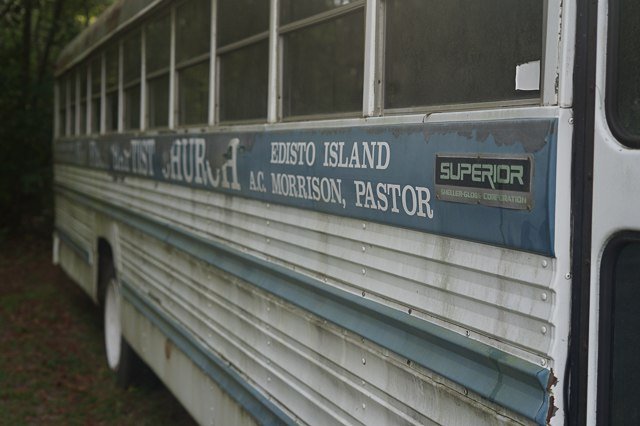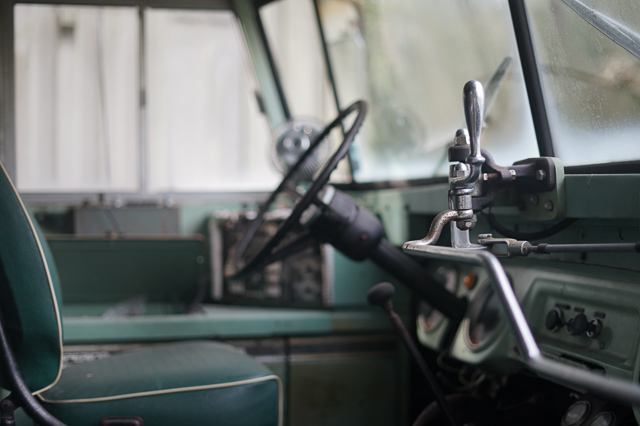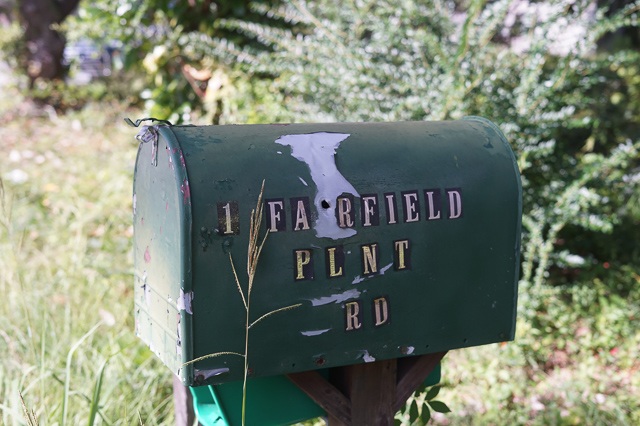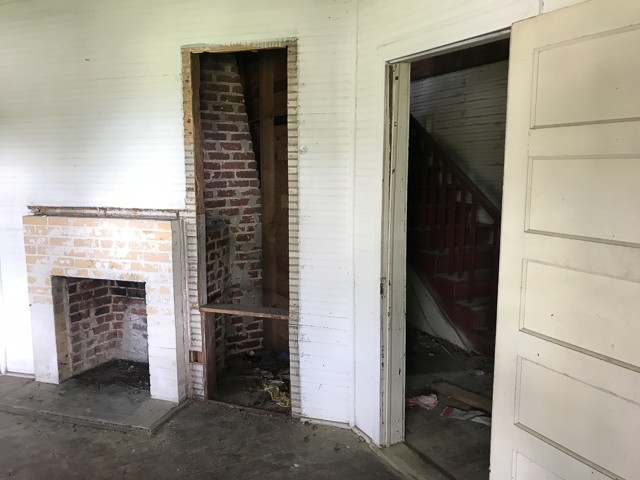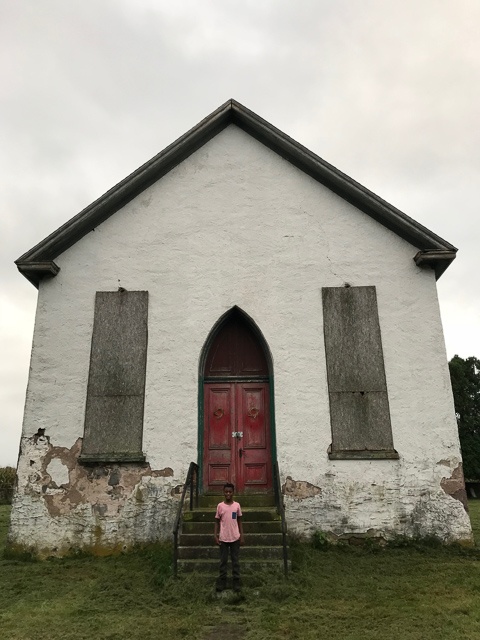 We've been taking road trips with our kids since they were babies—short day or weekend trips at first, and then gradually lengthening the trips as they've gotten older and can tolerate longer car rides. We pushed them around many places in the double stroller in those younger years! But now they all can walk with backpacks full of snacks and drinks, and it's much smoother sailing. This week, we hit a record of walking over 6 miles in Boston in just one day!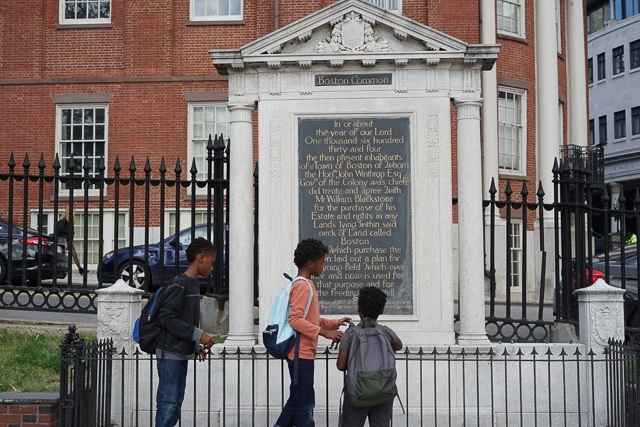 We've gotten comments about how adventurous we are as a family and how we haven't simply settled into the homebody life as soon as we had a house full of kids. We love taking our kids with us to experience more of the world, and we want anyone considering this lifestyle to know that it doesn't have to break the bank or your patience. If you plan things out and keep a good attitude, it can be done.
We have found that breaking up a long day of driving by finding some sort of natural area really helps. In the past few years, we've located cool waterfalls and hiked to them midway to help the boys get their energy out during a day full of driving. We have also found that everything you do doesn't have to cost lots of money. Although we enjoy an occasional carnival or theme park, we try to avoid tourist traps and we don't make the focus of our trips catering to kid-themed activities entirely. We've found that the boys can be just as content skipping stones into the water, walking through a free nature center or museum, or finding salamanders and turtles in the woods as if we had spent a good chunk of money on rides and souvenirs.
Recently, our kids pretended to be Revolutionary War soldiers in the cabins of Valley Forge National Park. They had so much fun trying out the soldier bunks in the cabins and seeing George Washington's Headquarters. (We can't believe this awesome park is free!)
We try to encourage our kids to like what we like, too, and they have even learned to enjoy coffee shops for when mom and dad need to recharge during a long day of exploring. (We usually save up screen time for these times so they really look forward to it, because they get to use their devices!) There are tons of ideas on sites like Pinterest, with links to blog posts on family-friendly, free things to do in a particular city. These have been really helpful, especially on this trip!
This week, we toured Boston and found that the commuter trains are a great way to get into the city. (Kids under 12 ride free.) Plus, we didn't have to hassle with downtown parking. We packed a picnic lunch, spent the day wandering through the beautiful parks and streets and ate restaurant food for dinner.
Many National Parks are free, and if you have a fourth grader, there's a free "every kid in a park pass," which is good for the student and his/her family for an entire year! We plan on using the pass when we head into Acadia National Park this coming week. We would love to meet you in the area! If you are interested in fostering or adopting or are a current foster/adoptive parent, please reach out to us on Instagram, @wildfreeones! We'd love to swap stories, have a playdate, and document your beautiful family in photos.
Follow Wild Free Ones on their Airstream #EndlessCaravan at airstream.com/blog, and on social media at @airstream_inc and @wildfreeones. Jeff and Kristina also post to their personal social media channels at @ohsnapjeff and @everydaywonderings and they blog at wildfreeones.wordpress.com.