The clock is ticking for the Riley family.
Airstream Ambassador Brian Riley and his wife, Erinn, are determined to show their two daughters all of the lower 48 U.S. states before the girls graduate from high school. They are 30 states and two Airstreams into that mission with a decade to go. That means another ten years of go-go adventure across America for Brian and his close-knit, energetic family.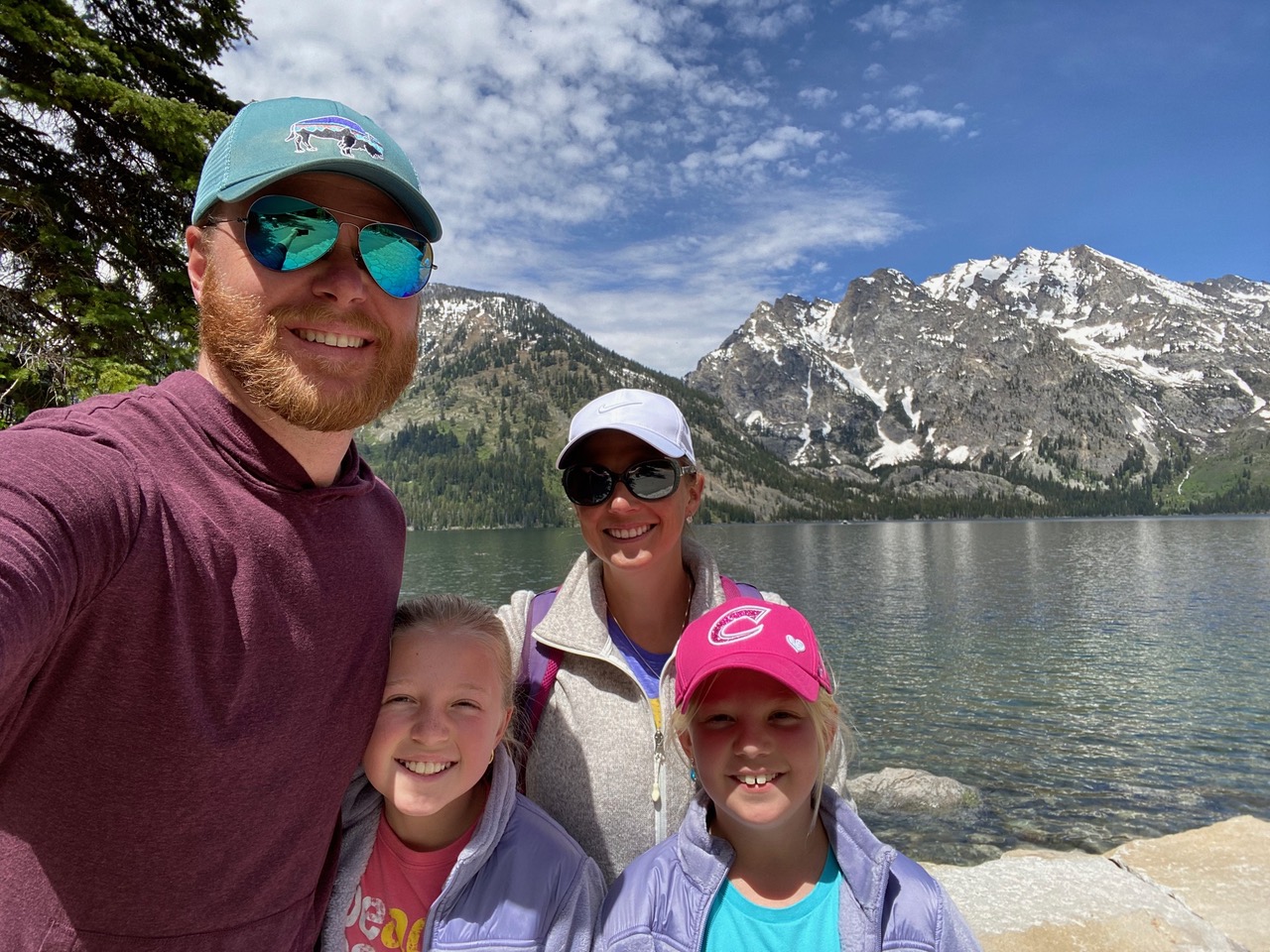 The Rileys started pursuing their epic goal in a 2017 22' Airstream® Sport, which the girls named "Adventure Pod." The family traveled extensively in their Sport – from beaches to mountaintops, from state parks to private campgrounds. There was even an occasional boondocking night and tailgating event thrown in. Brian's eldest, Kennedy, is a competitive Irish dancer. Whenever she participated in an out-of-town competition, the family took the Sport to serve as their "hotel room."
Based on those experiences, the family decided they needed more Airstream. Two years ago, they traded in the Sport for a 2018 27' Globetrotter FB, named (naturally) "Adventure Pod 2.0" by the girls.
The Rileys, who live outside Columbus, OH, drove to the Airstream facility in Jackson Center, OH to see their Globetrotter on the assembly line. All four signed their names in a hidden spot behind the unit's cabinetry. (That wasn't their first Jackson Center rodeo. Somewhere in America, an Airstreamer is towing a Riley-autographed Sport.)
"What I've loved about the Globetrotter is we can go out for longer on just our internal resources," says Brian. "I appreciate the self-contained sustainability of having solar and plenty of freshwater, so we really don't need a campground. We can find places to set up camp in the middle of nowhere, and we're all set."
Brian says Kennedy and Julia love every Airstream moment as much as he and his wife do.
"It is cool to see that our Airstreams are something special to the kids. It cemented what my wife and I thought would happen, which is that they're starting to attach their childhood memories to all the cool things we've done with the Airstreams," says Brian.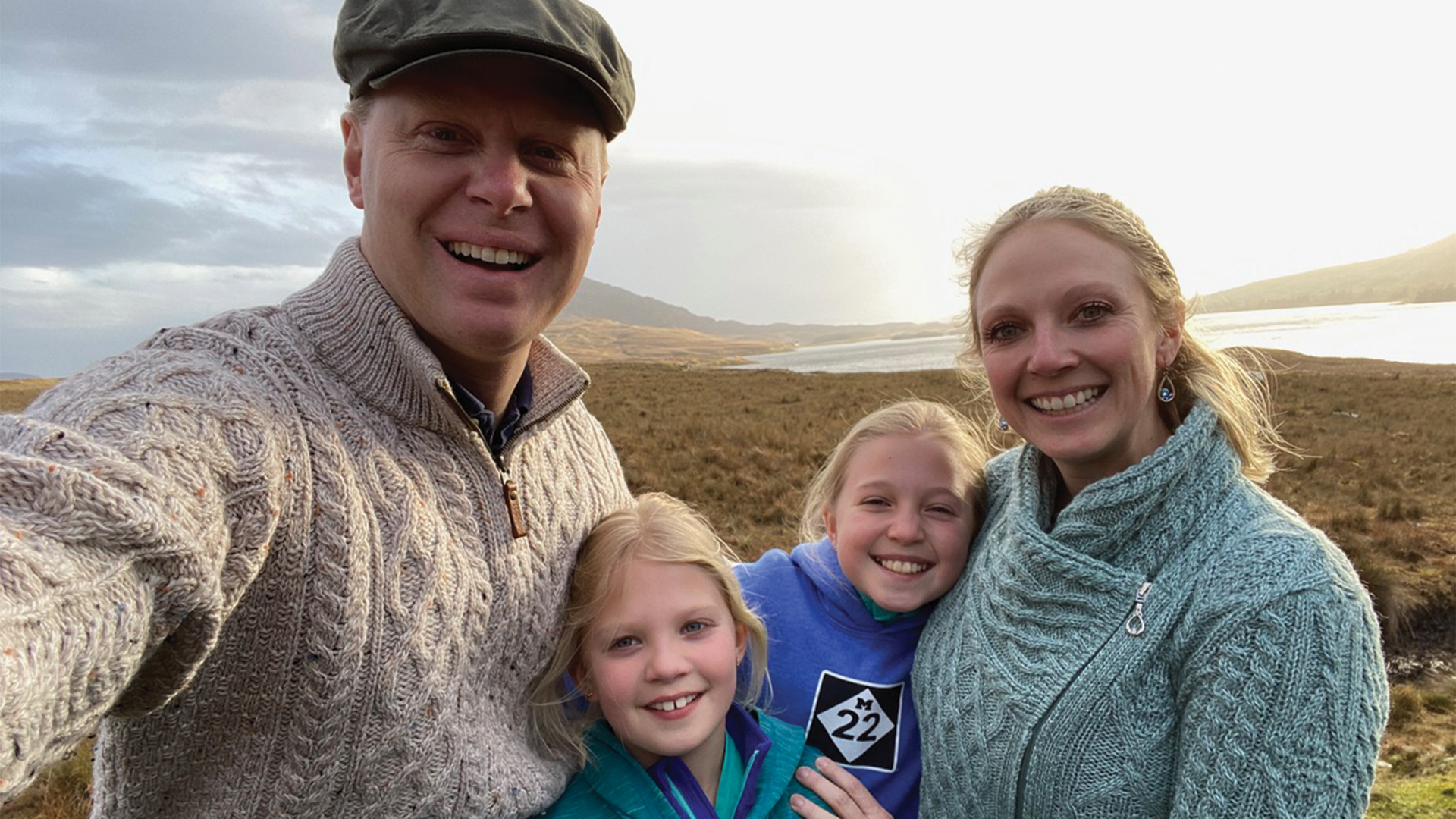 That's a far cry from Brian and Erinn's early outdoor experience.
"We were backpackers," says Brian. "We loved to go carry a tent and get out in the woods and be self-reliant. That was when we lived in Seattle. We even took the kids backpacking with us when they were small. So, we thought people with travel trailers were cheaters!" 
The couple's Road to Damascus moment came during a backpacking trip with friends who had brought along their RV. A massive storm blew through the campground upending everything in sight, including Brian and Erinn's attitude about RVs.
"We found out there's just something about a hot cup of coffee and a warm shower in the morning that changes your life from tents to trailers," says Brian.
Not surprisingly, even back when they despised camping trailers, Brian and Erinn always knew that if they ever did get an RV, it would be an Airstream. Durability, engineering and design were the brand's top-selling points.
"I'm not a big buy-it-and-throw-it-away type of person, so I love that Airstreams are built to last," says Brian. "The towability was also appealing because they are such a smooth tow. Traveling with your Airstream is just like regular highway driving. Really, we didn't consider any other brand."
The Rileys are definitely Airstream power users. They are on the road at least twice a month practically year-round. Because Brian, an executive with a fiber optic company, and his family have jam-packed weekday schedules, their favorite spots are secluded areas where they can focus on being with each other.
"The best places we've been so far are waterfront campsites," says Brian. "Both the lakefront in Northern Michigan and a deep panhandle right on the sand in Florida come to mind. These are spectacular places where every morning when you wake up, you step out the door and you're on the beach, a hundred feet from the waves crashing."
Predictably, this family isn't one to sit idle while they're camping. They prefer adventuring, whether it's hiking, mountain biking or kayaking.
With 18 states left on their checklist, Brian and his family still have lots of places left to explore, adventure, bond and make memories. 
Tick-tock, guys.
Learn more about the features inside and out of the Airstream Globetrotter trailer.
Explore Airstream Globetrotter