Andrea Umbach is no stranger to adventure. She's a bona fide wild child, having grown up in the backcountry of Idaho where she explored the great outdoors with her family, their gear carried by llamas raised on the family ranch. That love of wild places stayed with Andrea, who loves to discover new outdoor spaces in her Airstream Basecamp.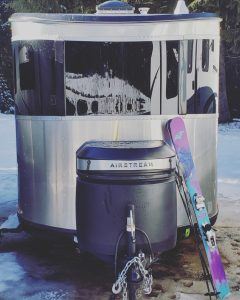 When Airstream caught up with this Seattle-based executive coach and single mom, she had just finished a series of jaunts with her Basecamp – the most recent of which was to Crystal Mountain. These trips were different from her earlier Basecamp outings as Andrea's Basecamp was now equipped with Airstream Connected.
Andrea sums up her Airstream Connected experience in one word: "Incredible."
"I was able to get some work done for my business, which included emailing, getting online, and managing video and podcasts," says Andrea. She was also able to check out weather reports, watch the news, listen to music and watch movies.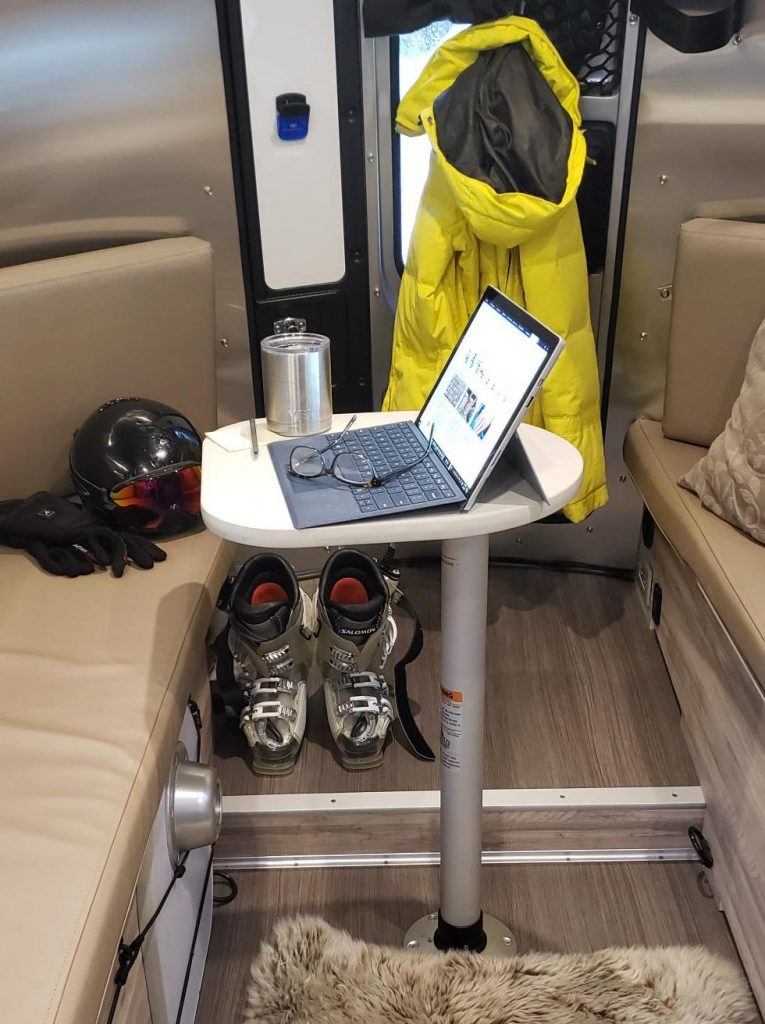 Airstream Connected was developed to make the option of staying connected easier; to empower adventurers to roam far and wide knowing they're increasing their ability to remain digitally in touch with what matters.
Developed in collaboration with AT&T, Airstream Connected improves the performance of sometimes weak internet connectivity by using a high-gain, roof mounted antenna and rugged LTE-A cellular router. With the Connected kit, Airstreamers can tap into faraway Wi-Fi signals or reliable 4G LTE-A data network when they venture out.
The reliability and versatility of Airstream Connected gave Andrea capabilities far beyond those available on her phone or traditional hotspot. "There were much faster response times while I was multitasking online," she says. "And, there were no download spins on videos. It was great!"
The increased range of connectivity provided by Airstream Connected made Andrea more confident to venture farther and stay out longer on her cherished trips in her Basecamp.
Get more details about Airstream's internet connectivity solution, Airstream Connected.
*Service and coverage not available everywhere.