After successful careers in the glitzy, demanding, frenetic fashion industry, the couple ditched the Big Apple for a quiet country life in the Pacific Northwest punctuated by adventures in their Flying Cloud with their infant son, Landon, and two dogs. Instead of struggling up corporate ladders, the duo runs their own online business, Coaching by Carley, which taps into Carley's passion for self-care and wellness and Corbin's digital marketing expertise.
"Moving to the country helped me realize that I had become a burned-out, anxious human," says Carley, a self-care writer and author in the wellness field. "Since we moved, I have found a much more grounded and calm person who really craves being outdoors and being immersed in nature. Our Airstream has helped us get out and see the world and adventure and explore."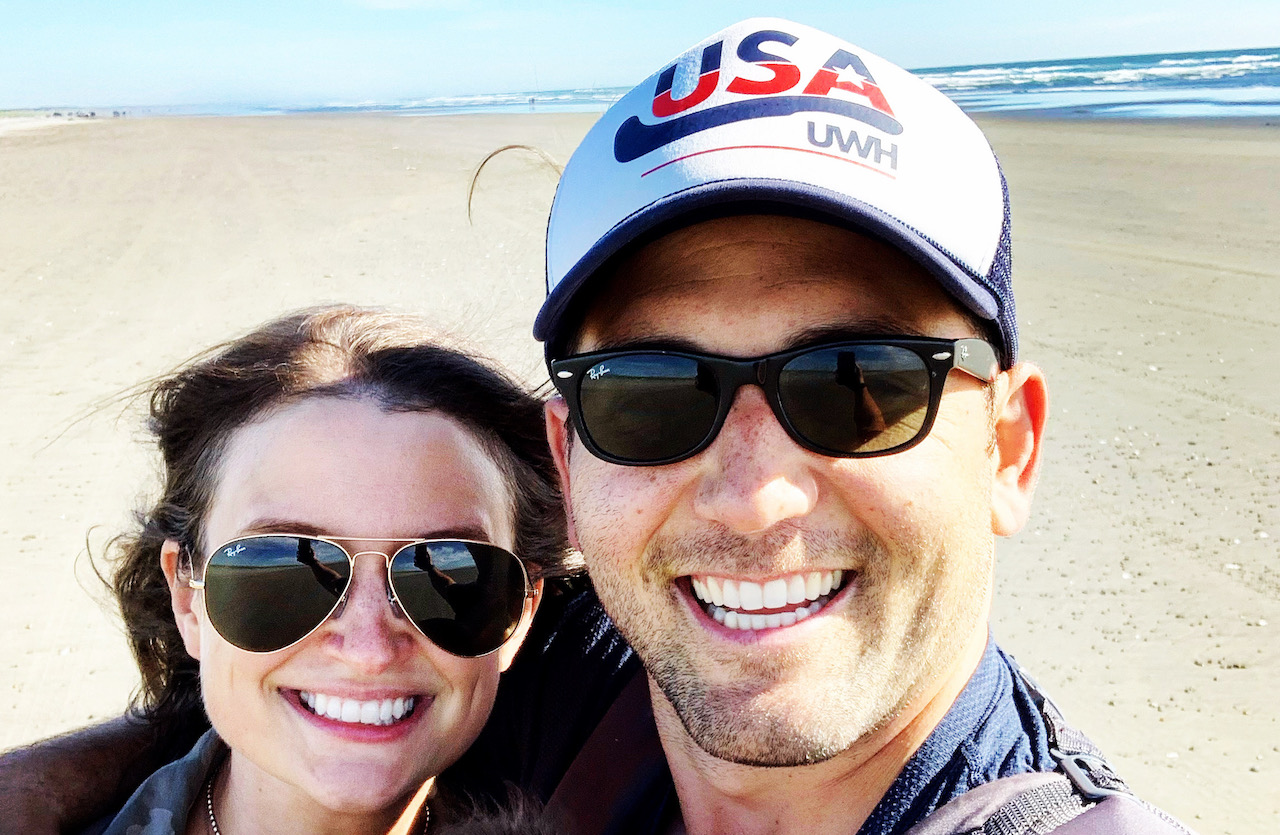 The couple's journey to their current Airstream was nearly as winding as their trip from Manhattan to the Cascades. Shortly after Carley and Corbin moved west, they took up tent camping, which didn't sit well with Carley.
"So, we bought a vintage trailer, not an Airstream," says Carley. "Big mistake. It was cute, but we sold her after like six months and bought our first Airstream, a 19-foot Flying Cloud."
First Airstream? Yeah, about that...
"I found out I was pregnant in April 2019," Carley says. "And basically we decided we're going to need a bigger Airstream. We bought the 25-foot Flying Cloud."
The couple was drawn to Airstream by the brand's singular appearance and superior design.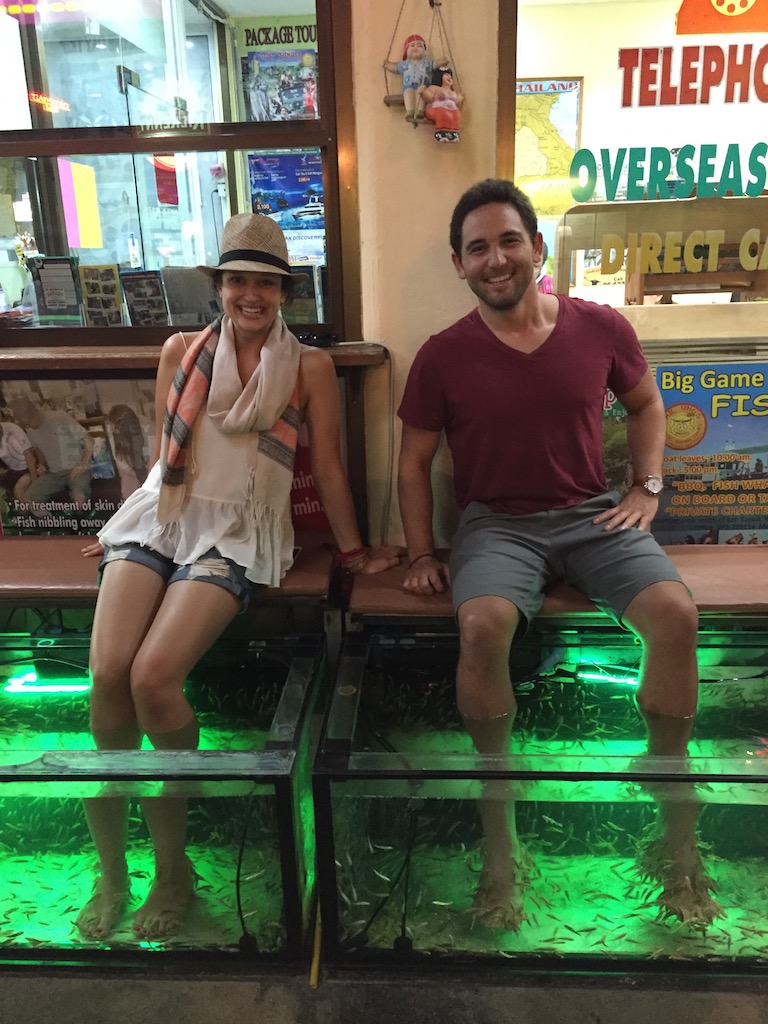 "There are so many reasons we chose Airstream," says Carley. "The biggest one for me was aesthetics. It's gorgeous! It is so classic and timeless, and gives off a vibe and lifestyle appeal that I love."
Corbin is a big fan of the Flying Cloud's towability. "I'm able to tow it comfortably with an SUV – a 2019 Land Rover Discovery. I think that's possible because of Airstream's engineering and aerodynamics."
The Flying Cloud's interior finishes are perfect for their active family lifestyle, according to Carley.
"With two dogs and an eight-month-old, we needed something durable," she says. "We needed something that could withstand dogs jumping on it and you know, kids screwing it up. The Flying Cloud is a nice compromise because it's beautiful inside, yet rugged enough to handle whatever we're going to throw at it."
And they throw a lot at their Flying Cloud. Carley and Corbin try to get into the woods at least once or twice a month, almost year-round. Earlier this year, they took a three-and-a-half week trip to Kentucky so Carley's family could spend time with baby Landon. They hustled straight to the Bluegrass State but meandered back to Washington (with Carley's mom along for the ride) via the Badlands and Yosemite. The couple is planning a similar trek to San Diego to see Corbin's family.
"The Airstream has allowed us to go see family in a safe and self-contained way, and it's awesome to be able to do that," says Carley.
Even when parked at home, the Flying Cloud enhances Carley and Corbin's life. It's currently the guest quarters for Carly's mom. It has also served as a podcast studio and quiet workspace for Carley and Corbin.
"Sometimes Corbin's on a phone call in our home office, the dogs are running around inside, and I'm like, oh, shoot, where do I go?  That's when I go hang out in the Airstream."
Like most digital entrepreneurs, Carly and Corbin rarely get a day off, even when they are adventuring. Fortunately, the Flying Cloud makes a great mobile office – even with the distractions caused by a certain new co-worker.
"Working from the Airstream is great," says Carley. "We can work in two different locations. The rear bedroom gives us that separation when we need it. I will say that we worked more efficiently before our son arrived. We're still kind of figuring out the best way to approach that. We've thought about creating an outside [workspace] with a little folding desk or camp table."
Carley and Corbin's recent trek back east gave them tremendous respect for families that live and work full-time in their Airstreams. But that life isn't for them, at least not now.
"I love getting out in our Airstream, but I love coming home, too," says Carley. "I want people to understand that you don't have to spend six months traveling every year to justify getting an Airstream."
True enough.
Although, with the beauty of the Pacific Northwest beckoning Carley and Corbin to explore, who knows? Baby Landon might do a lot of growing up on the road.