A German Airstream fan for more than 20 years, Thomas Tork knows his way around a diesel engine. With extensive motorsports experience and a knack for uncovering incredible vintage Airstream finds, Tork has traveled North American and European roadways in a succession of Airstream motorhomes. He's brought vintage vehicles back to their former glory, shipped Airstreams across the ocean, and explored Europe in a riveted aluminum adventure that shows no signs of slowing down.  
"The style and the quality of the aluminum body always had my attention, as a trailer or a motorhome," Tork says of his Airstream passion. "The Airstream – especially if polished to a high gloss finish – is considered like a piece of art." 
For a European camper, an Airstream motorhome also has the added benefit of being able to maneuver and park easily in the smaller campsites common throughout Europe.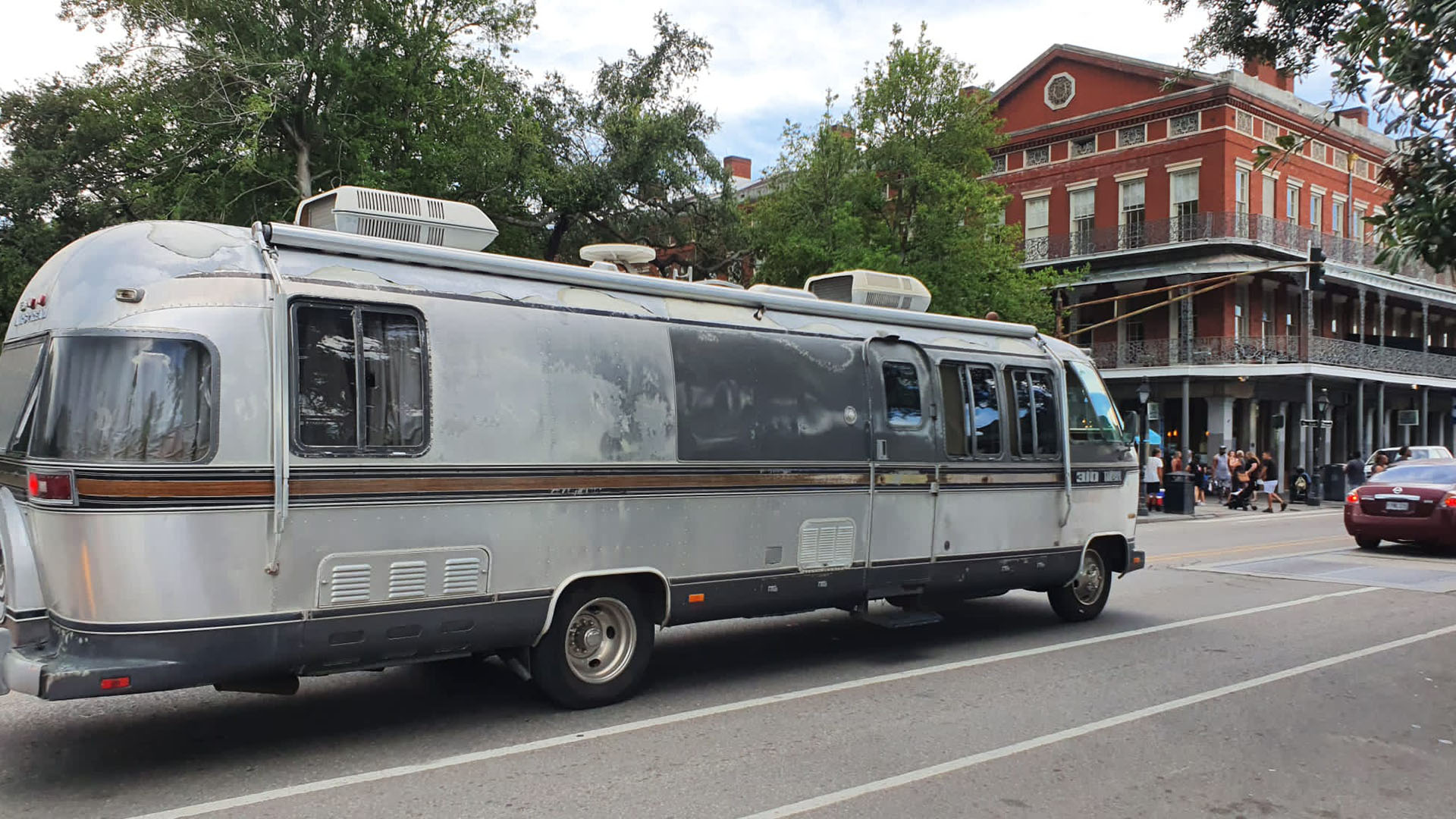 "The roads as well as the campgrounds in Europe are by far not as big as in the US," he says. "In many campgrounds the typical US motorhomes with slides simply don't fit and are not welcome." 
After years of searching the internet for Airstream motorhomes with Cummins diesel engines, Tork found his first Airstream seventeen years ago – a 28-foot Excella motorhome that was professionally converted to a 12-valve Cummins by the owner. His enthusiasm for the Cummins diesel engine is almost as strong as his love for Airstream, and Tork's confidence was boosted by the fact that the owner was a professional aircraft mechanic and pilot in the US Air Force. 
"We had it shipped from the East Coast to Europe, and got it registered with a historic registration in Germany," Tork remembers. "We had to replace the LPG tank and system in order to pass the safety inspection in Germany. We used it throughout Europe over the years to come and appreciated very much the reliability and the gas mileage of the Cummins engine."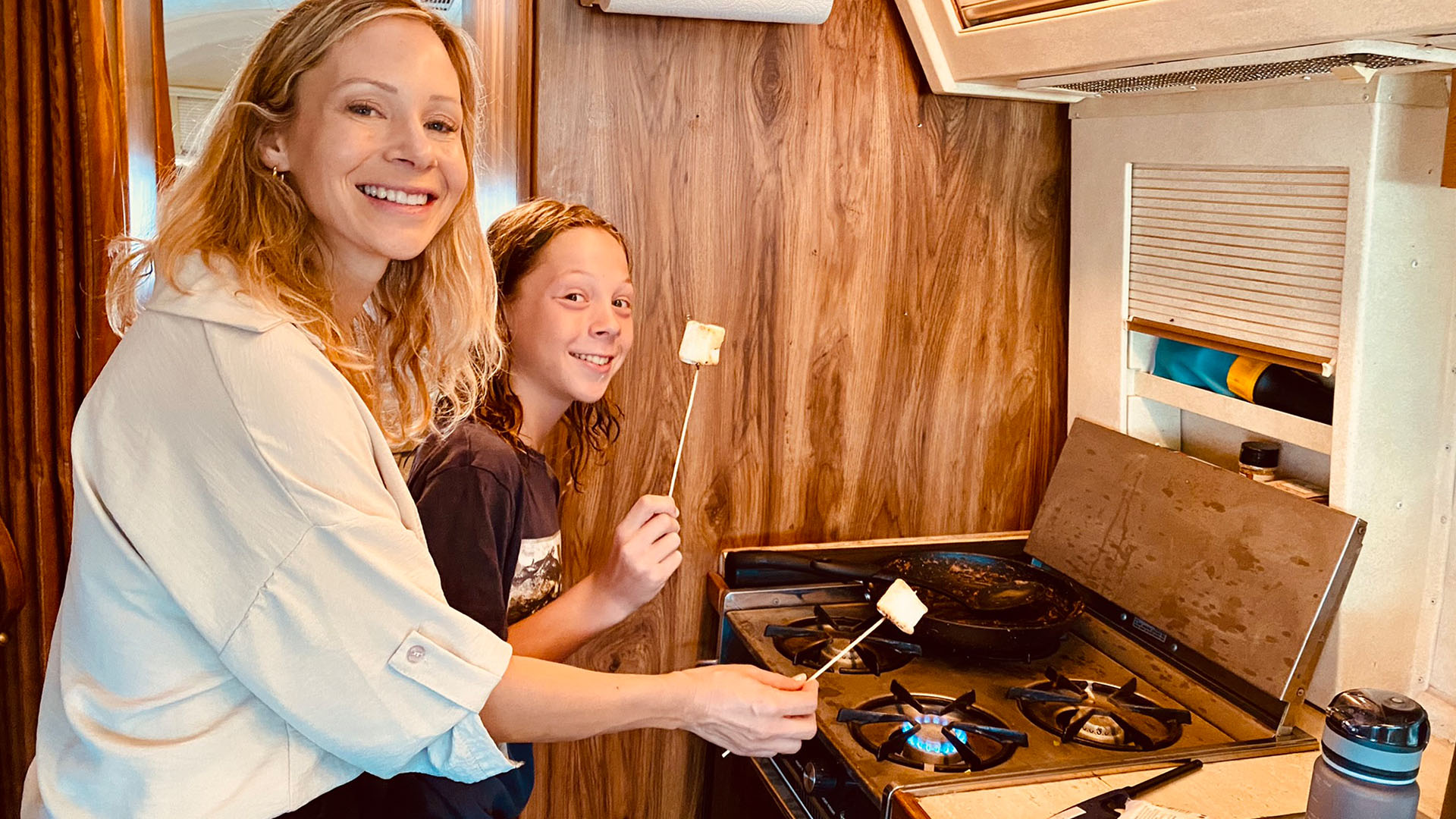 When Tork's son was born, the family began looking for a floor plan more conducive to having a young child along for the ride.  
"The one-room center bath set up was not ideal for a kid that needs some sleep and their own room to relax," says Tork. "So, I started looking for Airstream diesels again and found a 28-foot Excella with the rear bath setup." Along with the rear bath, this Airstream motorhome had an Isuzu six cylinder turbo diesel engine. While Tork loves the dependability of the Cummins engine, he acknowledges the reliability of the Isuzu engine and didn't balk at the opportunity to purchase the Excella from an owner in Chicago who had preserved the unit in almost new condition.  
"I was coming back from the Pebble Beach car show, picked up my family at the Chicago airport, and for two weeks we traveled with the Airstream all the way to Canada and then finally to Maryland where we shipped it to Europe," he remembers. For years, they traveled Europe, often towing a Scout on a trailer behind the Airstream.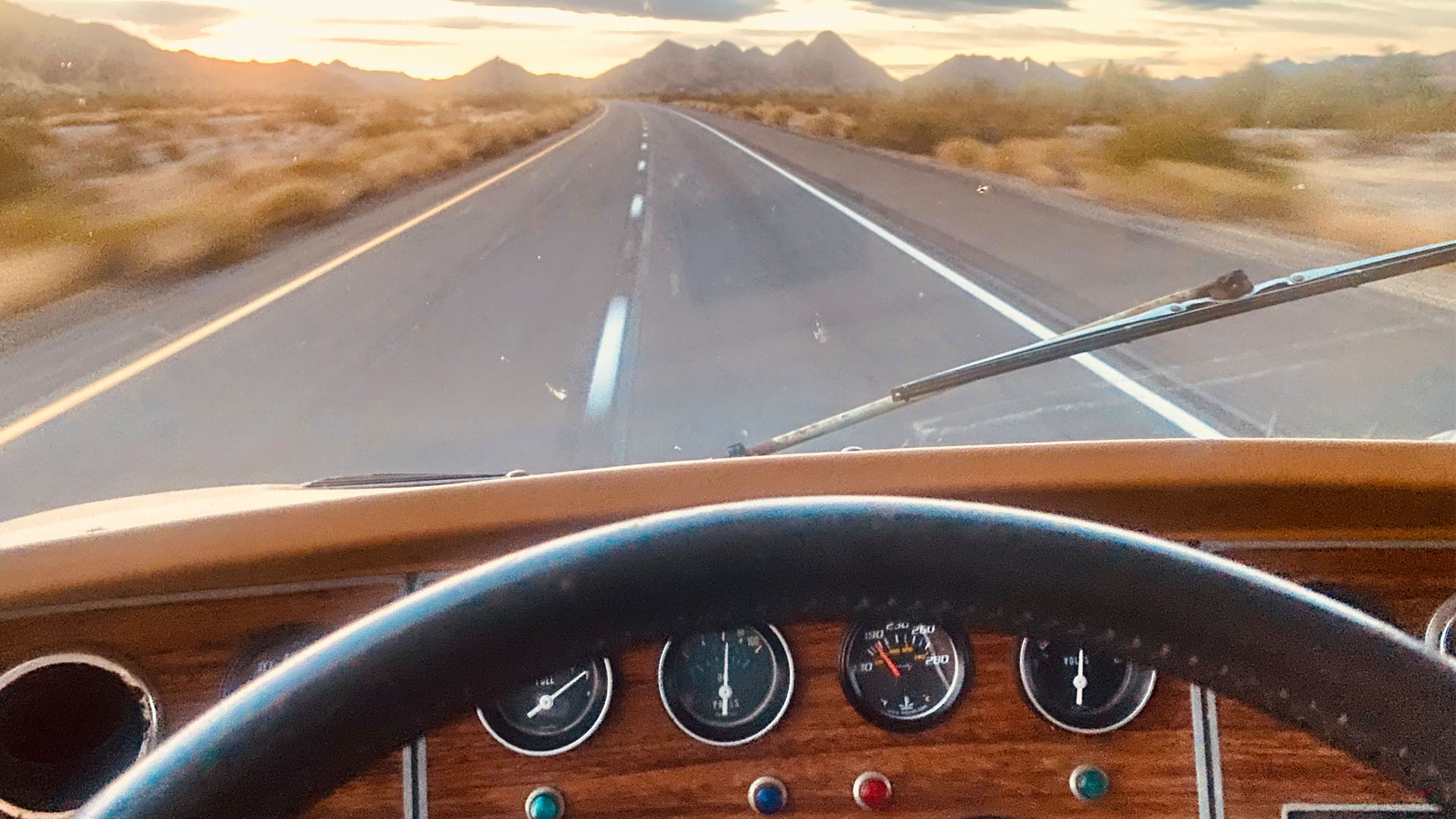 The twists and turns of life led Tork and his family to move from Germany to Barcelona several years ago. Through the bustle of selling one house, buying another, relocating his classic car collection, and the stress of moving from country to country, Tork made the difficult decision to sell the Airstream. He regretted it almost instantly.  
"I started looking again in the US," says Tork of the search that led to their present-day adventures, including a cross-country USA trip in the summer of 2022. "Since our son was just two years old on our first trip and he hardly remembers that US experience, we planned to travel the US in the summer with an Airstream that we would somehow take to the East Coast and send to Germany."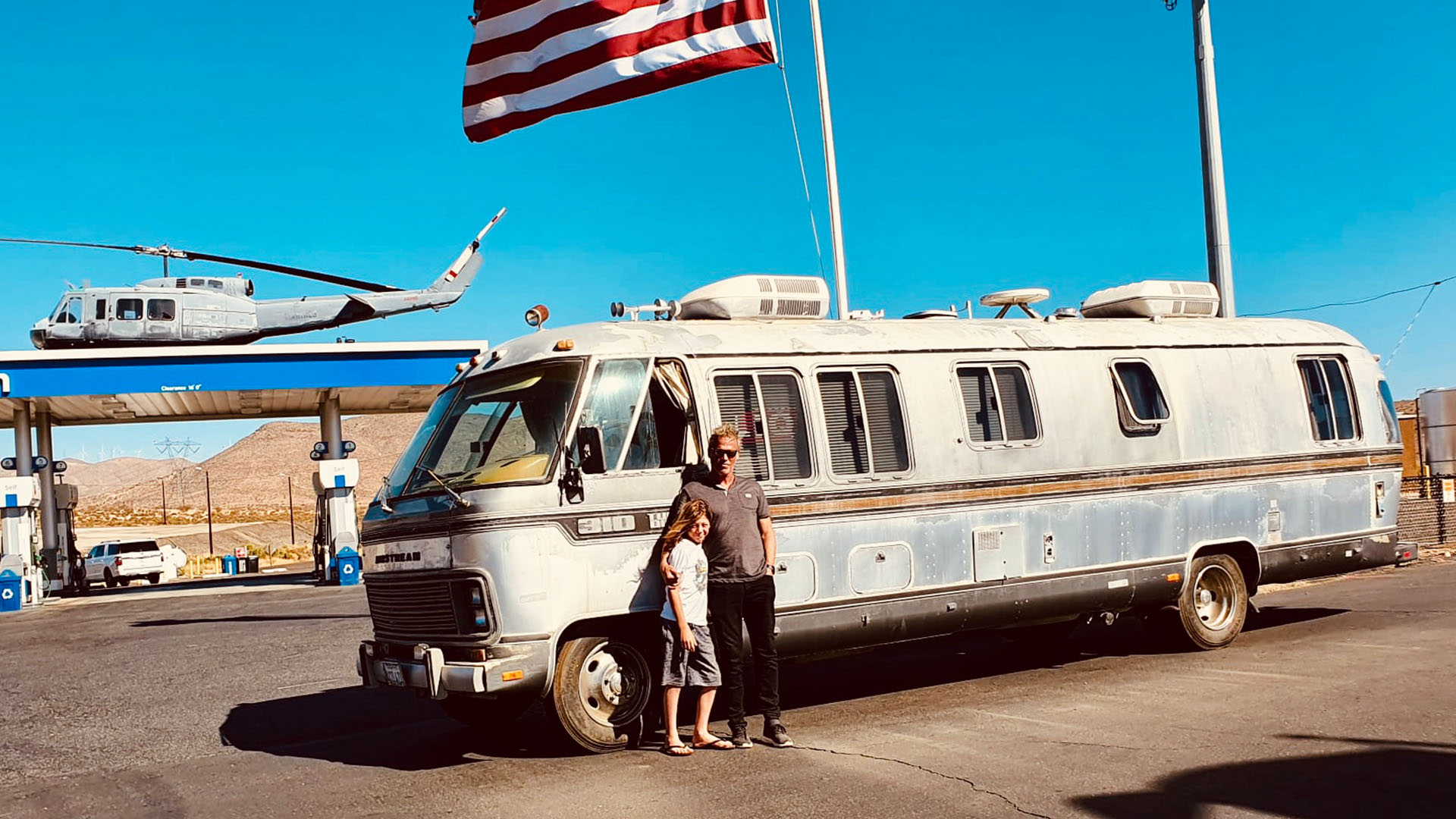 An Airstream motorhome with a diesel engine was mandatory, and despite having located two over the years, he knew they weren't easy to come by. Still, he was able to locate a 310 turbodiesel from 1982 that had only one owner before it was put in storage. Tork bought the unit from a family in San Diego who had begun restoring it with new tires, brakes, and batteries. 
"I saw that to make it roadworthy again would require some more work and skills," says Tork. As he began preparations to retrieve the Airstream in California and begin the process of bringing it back over to the East Coast, he located another diesel Airstream in Florida – this one a 1995 36-foot Classic diesel pusher with the Cummins 12-valve engine. For such a fan of these famous engines, it was an offer he couldn't refuse, and he ended up buying both.  
"We bought the 310 in San Diego and planned to take it all the way east to Brunswick, Georgia where we'd ship it to Europe as a roll-on roll-off shipment," he says. "I had to replace the water temperature and voltage gauges in order to monitor the engine on the steep hills and hot temperatures going through New Mexico, Arizona, and Texas in July. With 30 years of racing and motorsports background I enjoyed it immensely and appreciated that Airstream installed the exhaust gas temperature (EGT) and boost gauges from the factory." 
Being able to monitor the exhaust gas temperature made the journey a breeze. Having an EGT gauge gave Tork plenty of info on the engine's performance and allowed him to shift appropriately and let the engine run with less work and lower risk of overheating.  
"I wisely brought some race-proven leak stop liquid from Germany, had tools and a grease gun that I used along the way, and brought along some belts and other equipment just in case," he says. The 12-day trip took them across the American Southwest, through Texas and Louisiana. Along the way, they stopped for some sightseeing in Arizona, took an alligator-spotting trip in Louisiana, and got to visit Houston and New Orleans. "We made it safe and sound without any technical issues along the way. For us, it was a great trip." 
While shipping Airstreams across the Atlantic is neither easy nor inexpensive, Tork wouldn't do it any other way. He loves the classic Airstream style and appreciates the gas mileage of these incredible diesel engines.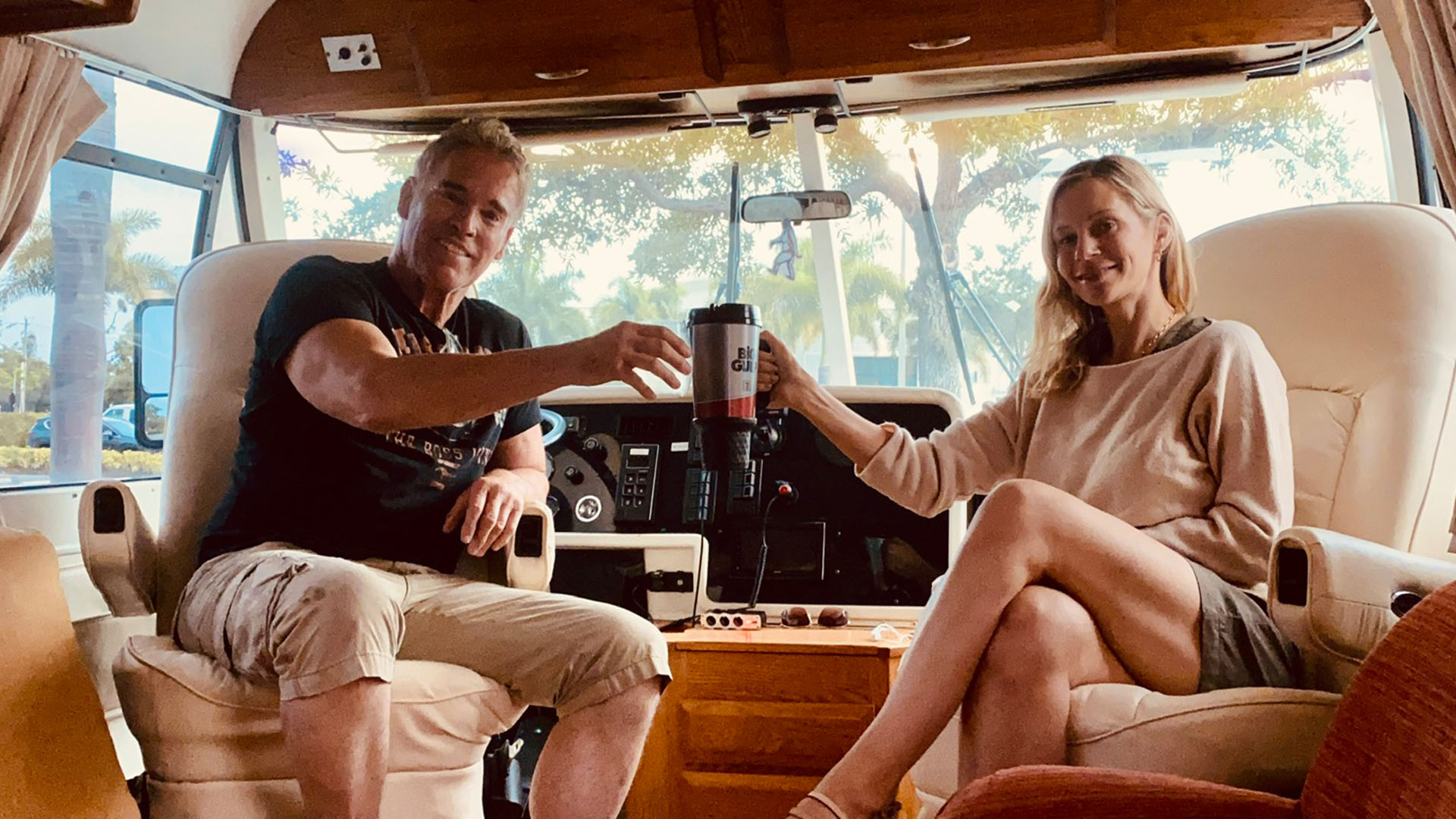 "When I picked the 310 up, I went from Bremerhaven up north to Denmark where I visited a friend and then back to our base in Munster, West Germany," he says. "You see thumbs up all the time and the people are very tolerant if you take your time on tiny roads in little villages in order not to damage anything. With the 36-foot Classic, I drove all the way to Barcelona – which is about 1,200 miles – and I reached our home in Barcelona with amazingly good gas mileage – a good 13 miles a gallon." 
Tork doesn't plan to slow down his European camping adventures any time soon. Currently, one Airstream is in Germany and the other in Barcelona, so the family can enjoy Airstream trips no matter where they're staying. While he plans on eventually selling the 31-foot motorhome, he says he'll keep the 36-foot with the Cummins engine and has plenty of adventures yet to undertake – both in Europe and perhaps even further abroad someday.  
Ready to undertake your own motorized Airstream adventure? Learn more about our current lineup of Mercedes-Benz® and RAM ProMaster Class B touring coaches.
Love vintage Airstreams? Plan a trip to the Airstream Heritage Center in Jackson Center, Ohio, where you can step back through time and learn about Airstream history up close.