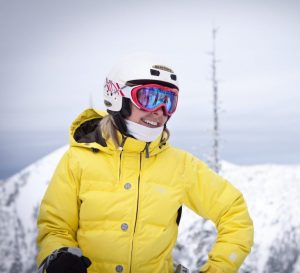 Andrea has always loved the wilderness. As a high schooler growing up in the backcountry of Idaho, she explored the great outdoors with her family, their gear carried by llamas raised on the family's ranch.
While outdoor adventure and family are still central to her life, these days Andrea is traveling with more style. She has traded the llamas for a 2017 Airstream Basecamp, towed by a bright red Porsche Cayenne. And she loves the sleek look these two vehicles create when they link up and take her on the open road. Andrea has an unofficial name for her Basecamp—the "B.S.O.," shorthand for "Bright and Shiny Object." What does she love about her new Basecamp? "The high quality, the aesthetics, the lines, and the light weight."
This Seattle-based executive coach and single mom, whose two sons recently set off for college, has another name for her Airstream, and this one carries a different tone. It's also her "Yurt On Wheels." Andrea explains, "There are really nice touches to it, but it can be rough and tumble, and be in the wilderness for a while with me and whomever goes with me. It's not overly fancy, and so it doesn't create distractions. I can say, 'Okay, it's there, and off I go.' I don't have to fuss with it."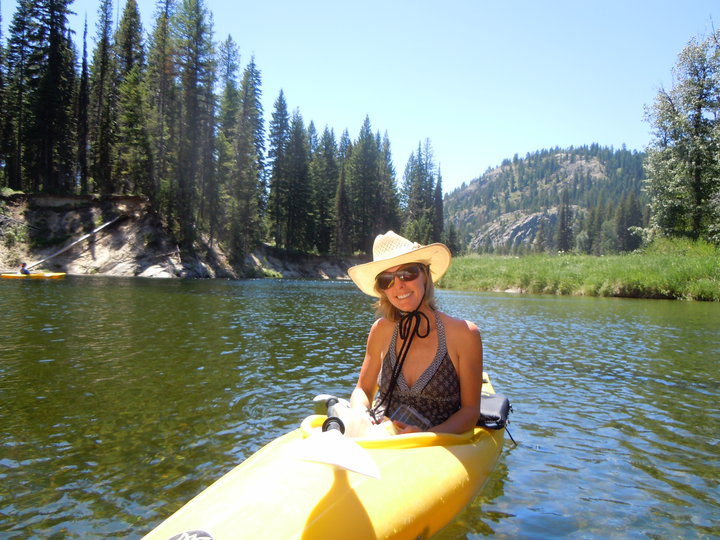 For Andrea, these two contrasting names meld to create the perfect descriptor of what she loves about traveling in her Basecamp. She ventures out with a sleek, comfortable space in tow, and when she arrives wherever the road takes her, she can quickly set up camp and get back to the basics of wilderness exploration. "You really are making an effort in a capsule that is you, because in the end, the car and your vessel are you. They help you get to solitude, peacefulness, and to connect with nature."
Now that her kids are grown, Andrea heads into the wild as often as possible. "My Basecamp was a little bit of an empty nester gift to me. I said to myself, 'Okay, if the kids aren't home any more, I can go out on weekends, and I can take time.' I run my own business, so I can carve out my own time and do more exploring on my own."
"You are creating that experience and that connection to nature."
When venturing out, Andrea is intentional about her trips, from how she plans meals to consciously unplugging and putting day-to-day concerns on hold. Her message to herself is, "I'm going to temporarily put all of that aside, go explore, be adventurous, sort of detach, and then be able to come back to the real world."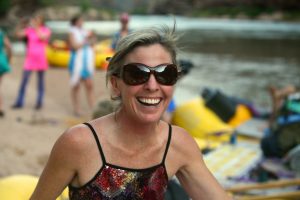 Andrea gets seemingly contradictory rewards from her Airstream experiences—a powerful connection with others and an isolation that reinvigorates her. Her trips with family and friends have created vivid shared memories born of nature's wonder and the teamwork necessary to enjoy it. A favorite feeling, she says, is "when you're thrown together with people in a very basic way, which is making shelter, making food, and finding ways to be in nature together.
"You are creating that experience and that connection to nature. You find yourselves connecting in that way. You giggle, when you say to each other, 'Wow, look at this. Look at where we are. This is amazing.' I love that one moment."