That experience prompted adventure-seeker Kevin Clabert and his wife Melanie to start exploring in a motorized Airstream Interstate and a 22-foot Caravel, which they plan to tow behind the Interstate. Kevin, a business owner whose hobbies include auto racing, flying and paramotoring, has clearly spread his love of adventure to his family, which prefers backroad explorations to resorts and amusement parks. The Claberts put about 8,000 miles per year on the Interstate.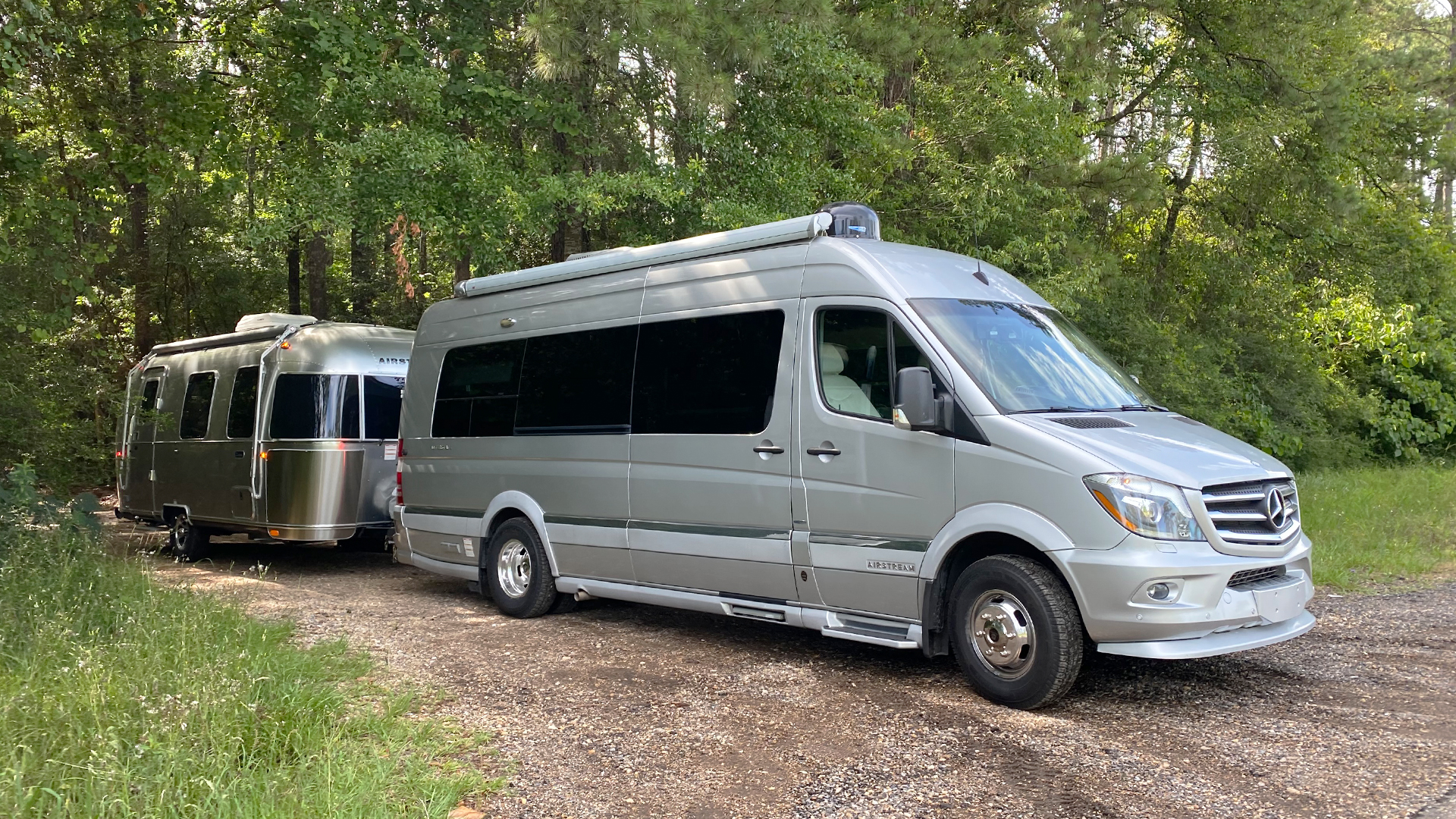 Ask an Airstreamer with Kevin and Melanie offers a chance to hear directly from the owners of two great Airstream products. Whether you already own one of these models or are in the market for an Airstream, you don't want to miss this event. Kevin and Melanie shopped long and hard before settling on their vehicles. The couple will answer questions and share what they have learned while using their Airstream Interstate and Caravel. Kevin is especially well-versed in the towing capabilities and other technical aspects of the Interstate.

The livestream event was on August 29 at 1p ET/10a PT.
Registration for the Kevin and Melanie Ask an Airstreamer livestream is closed. Learn about the Interstate and Caravel from where the hitch meets the ball by watching the webinar recording.