For Shari and Todd Allen, owning an Airstream Basecamp has been right on pointe.
With more than 75 years of professional, classical ballet dancing between these two and a repertoire of works as long as an adagio, this self-described "fit and 50-something" couple has been married 26 years and recently became empty nesters.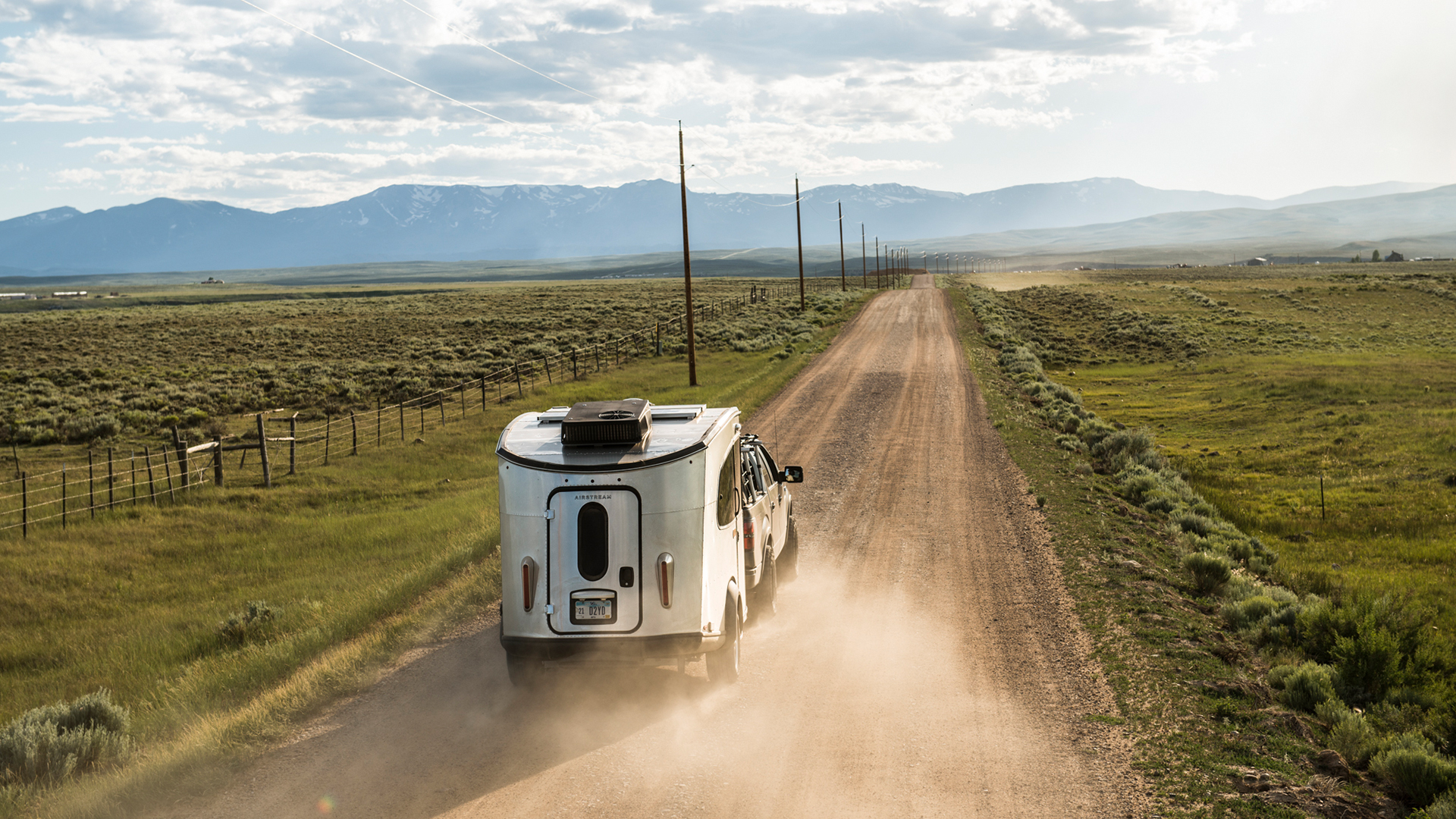 "We started to do some hiking and we decided we really wanted to connect with nature because we work so much," said Shari Allen. "We just saw so many simple beautiful things."
Beauty isn't lost on these Fort Walton Beach, FL sea-loving natives who oversee Northwest Florida Ballet, a nonprofit dance company and public, classical ballet alternative school for the arts.
One of the top arts organizations in the area, Northwest Florida Ballet has sent students to Julliard, the American Ballet Theatre and Atlanta Ballet companies. Open to all third to eighth grade students who have a desire to dance, Northwest Florida Ballet accepts any student who is willing to tryout, and often has a waiting list.
"We're classical dancers, and have always been in the arts," said Shari, who grew up in Roanoke, VA. "We didn't come from hiking or camping families, we just discovered this on our own."
This successful duo sort of fell into their Airstream adventures, much the way Todd stumbled into his dance career.
After a partial tear in his hamstring and a hip fracture from playing middle school football, Todd's doctor suggested he go to dance class with his sister to stretch as part of his therapy. Reluctantly and refusing to wear the tights, Todd donned his surfing shorts and football socks and faithfully attended because it was his road back to recovery and his hope at a high school football career.
"I was able to get stronger, and it was really hard, much harder than playing football, this ballet thing," Todd recalled. "I liked the challenge of it."
Raised by a single mom, and teased for his dancing success, Todd took solace in dance.
"In dance we don't speak, all the emotion is in the dancing, I really liked that," Todd said. "I could express my feelings without saying anything. That was really powerful."
After only a year of dancing, Todd was offered a scholarship to dance at the Joffrey Ballet School in New York City for the summer.
"It sort of took off for me and I followed that dream," Todd said. "It ended up being my ticket to college, where I met Shari and then it became my career. But it definitely wasn't popular with the guys at school. It was difficult."
After extensive and impressive dance opportunities, Todd and Shari were expecting their son and returned to his hometown to cultivate this program to give kids, like Todd, a safe outlet for self-expression.
Now, 20 years later, Todd and Shari were looking for a new adventure when Todd saw an ad for the Basecamp and loved the idea of it as their new hiking companion.
"We're ballet dancers," Todd said. "I spend most of my time in the studio. This was sort of a foreign thing," he added about their newfound interest in camping.
Soon they were making a daytrip to an Airstream dealer in Gulf Port, Mississippi. In one day, they toured the trailer and bought it, taking just a short coffee break to discuss their purchase.
"It's almost like a dance partner," Shari Allen said of their Basecamp. "Once you understand how everything works, it's a lot smoother. You just have to practice."
After owning their Basecamp for just two years, the Allen's are already dreaming about the day they can retire and upgrade to an Airstream they can live in.
"It inspires us," Shari said. "Getting into nature brings you that sense of creativity as an artist. It brings us back completely charged with ideas. As artists, a lot of performance pieces are done outside in forests or nature and it's so cool to see those scenes out in nature – you're really in it. It's like a fantasy when you're in the forests."
Whipping up fresh smoothies in the morning before their hike, meditating in front of the campfire after a day spent on the go or snuggling in to enjoy a movie on their laptop in the comfort of their Basecamp, these nature enthusiasts know how to reboot.  
"It really has become that getaway for us," Todd said. "It is sort of an escape from the grind of everyday life. It takes us to a place where we know what life is about, connecting to nature and family, and it enables us to get to these places that we want to go that are beautiful."
Together the Allens have traveled to parts of Florida they had never explored before and saw manatees for the first time. They have thru-hiked mountains and become proficient at identifying mushrooms.
"It's opened up a whole other world to us that we never knew existed," Shari said. "I've realized I'm just a mountain girl at heart."
Follow along with the Allen's Basecamp Ballet adventure on their Instagram, @airstream_ballet.
Learn more about one of Airstream's most adventurous, lightweight, and fun travel trailers: Basecamp.