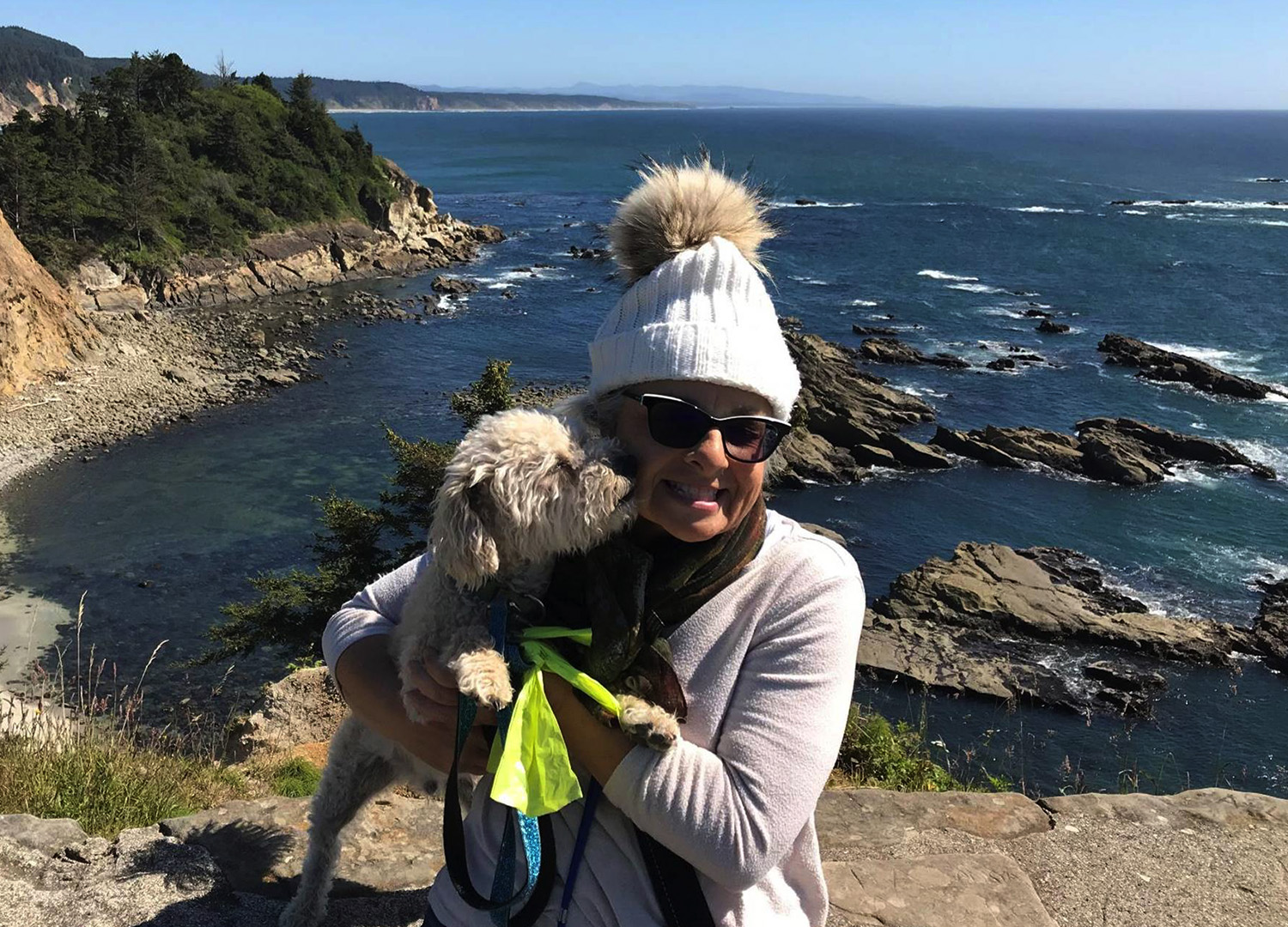 Her passion for food developed when she was an early teenager. Cecily remembers watching cooking shows on PBS every Saturday. "It was a delicious escape. I have always had a passion for good food," says Cecily.
Knowing where her interest lay, after a ten-year stint working at an upscale hotel, Cecily went to culinary school. Once she completed her program, she worked in the kitchens of white tablecloth restaurants in San Francisco. There, she gained valuable experience and enjoyed what she describes as "the intoxicating environment and camaraderie of the restaurant business."
After seven years as an avid and accomplished chef in the kitchen, Cecily decided to transition into specialty food sales, where she worked for the next twenty years. If you lived in San Francisco and needed rich olive oil, artisanal vinegar, bean-to-bar chocolate, decadent mushroom truffles or foie gras, Cecily was there to help. The companies for whom she worked sourced only top-tier ingredients and products, which they typically sold to restaurants and caterers.
While Airstream is most known for its quality, design and durability, it also felt like happiness to me.

- Cecily Costa
After a while, though, Cecily began to question the next phase of her life. The way she describes it, she felt as if she had hit the ceiling in the specialty foods industry. And, because she has a beautiful, brave and adventurous spirit, she wasn't afraid to step outside of her long-time comfort zone. The question was how that would look for her.
The decision to hit the road in an Airstream® was a year in the making. Cecily had tons of support from her friends and family of six brothers and sisters. At first, she was hesitant; she had never camped before. But during those twelve months, she visited three different Airstream dealerships and fell in love.
"One of my nieces has a vintage Airstream, and I thought to myself, 'You know what? This is the brand for me.' While Airstream is most known for its quality, design and durability, it also felt like happiness to me."
Cecily listed her home for sale, which she had lovingly named "Tiny" (it was 672 square feet and included a Japanese tea garden and a vast collection of roses). She put some of her things in storage – including most of her collection of more than 200 cookbooks. Slowly but with intention, Cecily moved into her Flying Cloud.
Her Airstream stayed at the dealership for six months. All the while, Cecily would visit and "load it up with things like a squirrel," bringing her most cherished belongings every couple of weekends. And then, in April, she took her first drive.
Cecily started out exploring the San Francisco area to boost her confidence. Then, on June 15th of this year, she and Sparky, her Poodle Bichon mix, hit the open road. By the time she left for her grand adventure she was traveling with ease.
She named her Airstream "Tiny Two" because her beloved home's space was well-used, and Cecily says the same is true of her new Flying Cloud. "I wanted a twin setup so my sisters could come and visit me. The added perk is that it feels all the more open. You get to take in the views from window to window. It's wonderful."
Cecily is on a one-year (or perhaps longer) excursion to find the next chapter for her life.
When Airstream caught up with Cecily, she was in Bozeman, Montana, making her way to Glacier National Park. It was Day 40 of her travels. She was camped at a place that has a hot spring and a farm-to-table restaurant. It was right up her alley, and she was soaking in every moment.
There's just so many interesting things out there to see. I feel like I'm well equipped to take it all in
Cecily plans to travel across the country and back again, making stops along the way at places she's never seen and visiting with friends and family. To make her travels easier, Cecily books where she'll stay in each destination a few weeks in advance. She plans to travel to Boston on a northern route and then head south to the Florida Keys. She'll return to California through Texas next year.
This trip is also about deciding what's next for Cecily's intrepid soul. She's open to finding her next perfect place to call home along the way, and she knows she's also free to continue her current lifestyle for another year. Cecily is open to the experience and what feels right for her.
"There's just so many interesting things out there to see. I feel like I'm well equipped to take it all in," says Cecily.
"I don't know how life is going to look after this. I may stay in the food business, or I may become a master gardener. The truth is, I have no idea what's on the horizon, but regardless, I like this jump, this leap of faith. I'm happy while doing it."