Chris Cordes has logged some serious mileage in the handful of weeks since he got his new Airstream. When we caught up with him, this writer and photographer was doing a photo shoot with his girlfriend and travel companion, Paige, in Bend, Oregon. On the horizon for the two is a multi-stop trek to Colorado, Montana, Wyoming, and Canada, and later back down the West Coast.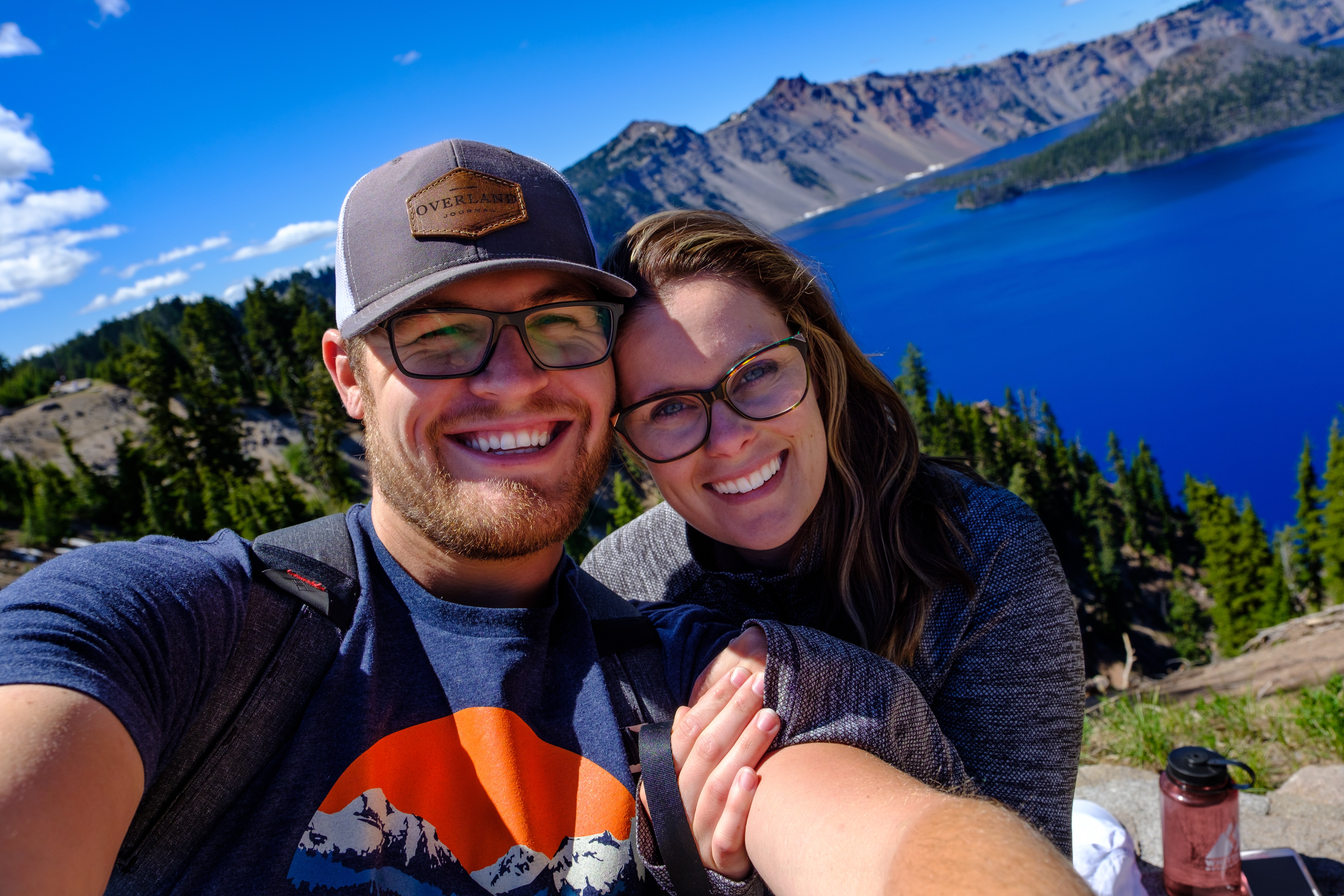 None of this is surprising, really. Chris is an avid overlander – has been for years – and derives so much energy from exploring new terrain, no matter how remote or seemingly inaccessible.
Because it's adventure travel to the extreme, most overlanders possess a striking degree of self-assuredness and love for the less trodden places. Chris is one of them.
"The best part of overlanding," says Chris, "is exploring new areas with my four-wheel drive and finding remote camp spots to take the Airstream. That's where I can pursue the activities I love." Insert canoeing, kayaking, or rock climbing here.
Before Chris bought his 2017 International Signature FB, he was overlanding all over the country in his 2000 Ford Excursion. "I built the Excursion to be an overland truck," says Chris. "I traveled a lot in it, and its story with us is just beginning."
Now the Excursion is the tow vehicle for his new silver bullet, named "Douglas" after Douglas Fir trees. As Chris tells it, Douglas has given him a home like he's never had before in his adult life.
"Most of the houses and apartments I've lived in over the last few years felt like crash pads," says Chris, "My life was out on the road. That is where I want to be. That is my home and where I belong."
Chris' nomadic lifestyle was partially inspired by a medical scare that gave him a new outlook on life. "I basically made a decision," says Chris. "I wanted to keep traveling and seeing things while I still had the chance, so I took off in December in the truck and drove around the US, then decided to hop a flight over to Australia."
He went there for part of his job with Overland International, the parent company of the magazines Overland Journal and Expedition Portal. Just a few days before he was scheduled to leave, the mapping company Chris was working with called. Instead of driving a bit of the coast as initially planned, they wanted him to drive straight across the entire country, from Perth to Brisbane.
"I was asked to drive coast to coast through the red center of the country," says Chris, "crossing some of the most remote desert territories Australia has to offer, and in the middle of their summer." His answer: "Sure. It would be a great way to see the land down under for the first time." Chris made this trip successfully and has made many more.
Growing up in Dallas, Chris developed a hunger for outdoor exploration. So, when it came time for college, he chose a flight school in Prescott, Arizona.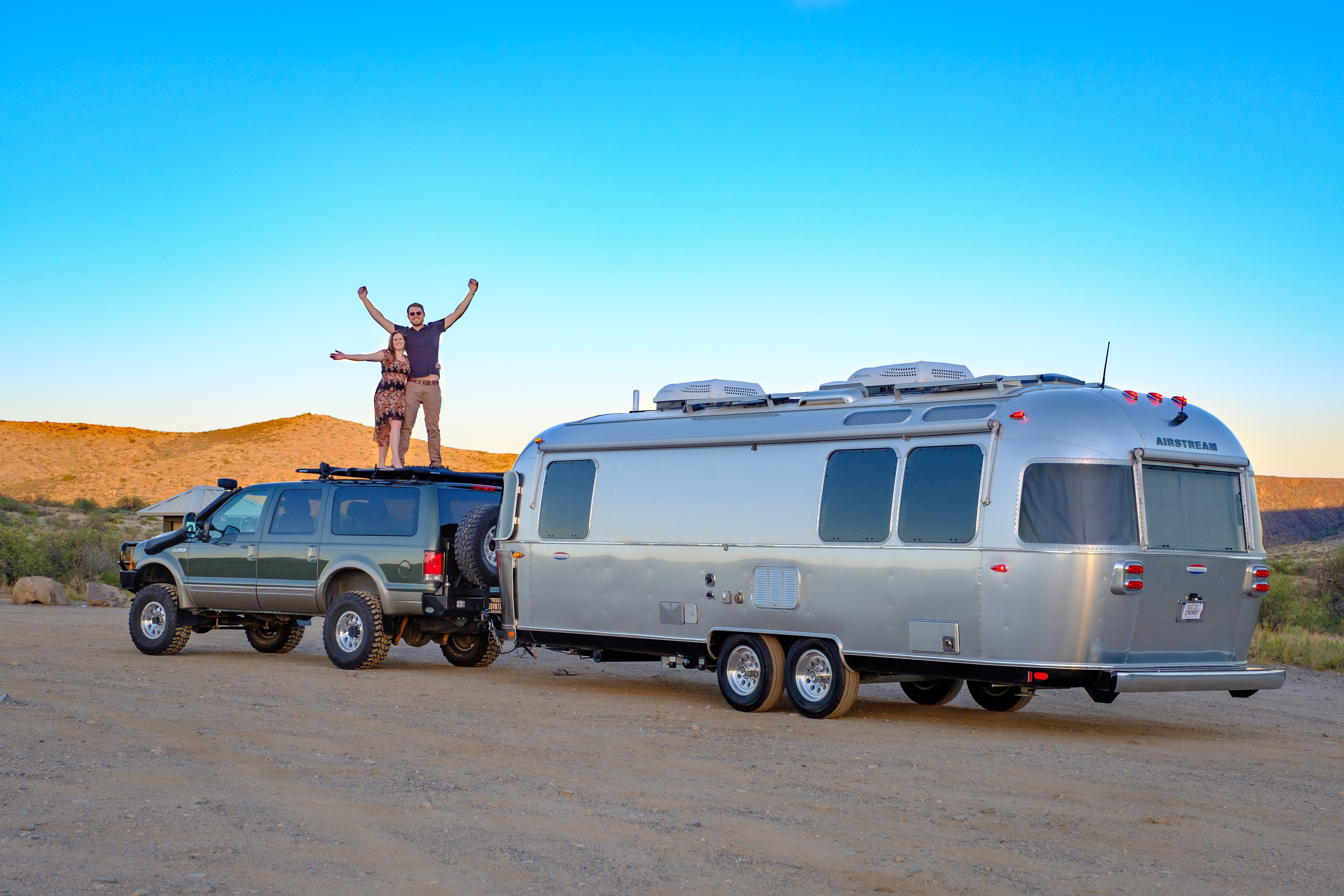 "I wanted to be out in the mountains and the deserts," Chris says, "exploring new areas. When I began to notice the expansive web of Arizona's dirt roads from the air, I knew I needed to drive them. I did a bunch of research and found the Expedition Portal community. Armed with the information I found there and in Overland Journal, I started heading out into the desert."
He soon landed a job with the very same magazine he had studied on his own, teaching himself about overlanding. "It's funny," says Chris. "Everything came full-circle when I ended up working for the people who inspired me from the beginning. I hope that I can help someone as much as the site helped me."
In his position with Overland, Chris has taught himself other things too, like how to be a good writer and photographer. He is an example of learning by doing. It's what he does.
With Douglas in tow and Paige by his side, life is good for Chris. Of his new travel digs, he says, "An Airstream is like a passport to everything in the world that you want to see. It's a chance to experience different cultures, meet new people, and expand your horizons. You're no longer limited to point A and point B, but able to immerse yourself in everything in between. In true overland fashion, the journey becomes the destination."
And for Chris Cordes, that's home.