Airstream is proud to partner with Sam's Fans, an Ohio charity that raises funds and awareness for music and art therapy in children's hospitals. For their 2018 Giving Tuesday Campaign, Sam's Fans asked five Ohio hospitals to create a wish list of art and music supplies. The list grew to over 350 items – everything from paintbrushes and art supplies to musical instruments.
Airstream promised to match $2,500 in donations, and in just one day, Sam's Fans supporters reached the goal of $10,000 to purchase all the items on that wish list. The art and music supplies were sorted and loaded onto an Airstream International Signature 23FB, and over the course of two days the Sam's Fans crew made deliveries to children's hospitals in Dayton, Cincinnati, Columbus, and Akron with an Airstream travel trailer in tow.
"Thanks to Airstream and to all our supporters for helping us Leave it Beautiful at Ohio's children's hospitals," said Nikki McCarthy, Executive Director at Sam's Fans. "The response to this campaign was overwhelming, and the music and art therapy teams at our hospitals could not have been more excited!"
Art and music therapy have been shown to be a lifeline of hope for many children suffering from life-threatening diseases. Sam's Fans was founded after Nikki McCarthy's daughter Samantha spent 14 months in and out of children's hospitals as she was treated for Fanconi Anemia, a disease that can lead to bone marrow failure and leukemia. While in the hospital, Sam found great comfort from music therapy – the research-based method of helping patients cope with stress, fear, and anger during treatment. While Samantha ultimately lost her battle against the disease in 2009, her spirit lives on in Sam's Fans as they raise funding and awareness about this inspiring treatment option.
The Sam's Fans wish list for Giving Tuesday included numerous traditional art supplies and musical instruments, as well as a few interesting options.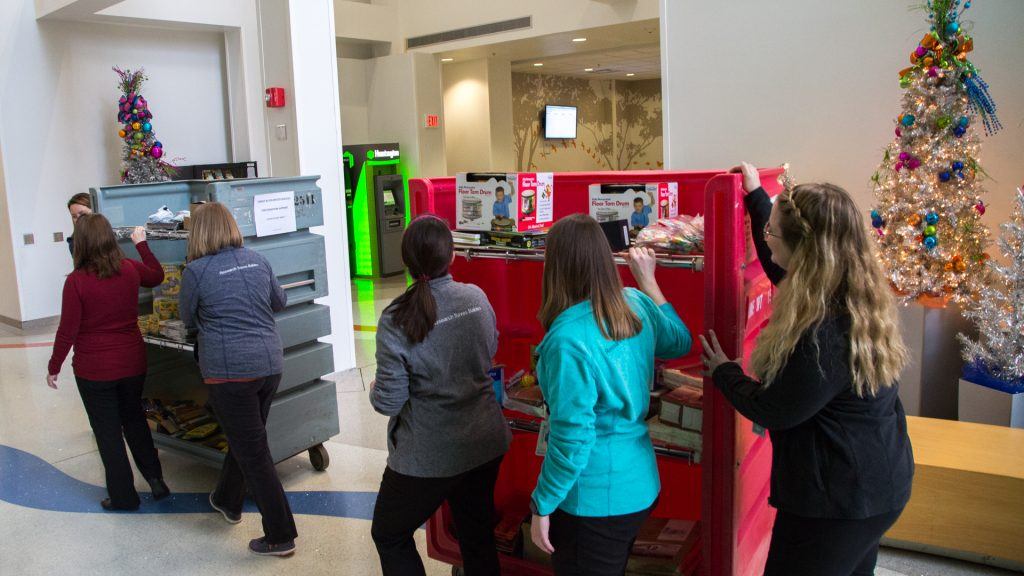 "We are particularly excited about the Artiphone – a newly designed digital instrument," said Elizabeth Harman, MMT, MT-BC at Cincinnati Children's Hospital and Medical Center where the Sam's Fans Airstream tour made a stop. "It allows us to use instruments like violin or cello, which we can't currently use in the clinical environment. We started using it the day it was delivered."
Airstream is proud to partner with Sam's Fans. For more information and to make donations to Sam's Fans, visit their website.