Although Laura Austin's #EndlessCaravan trip in Nest wrapped up in June, she's still sharing about her traveling experiences while back at home in L.A. This week, she shares her final thoughts on her two-month, cross-country journey.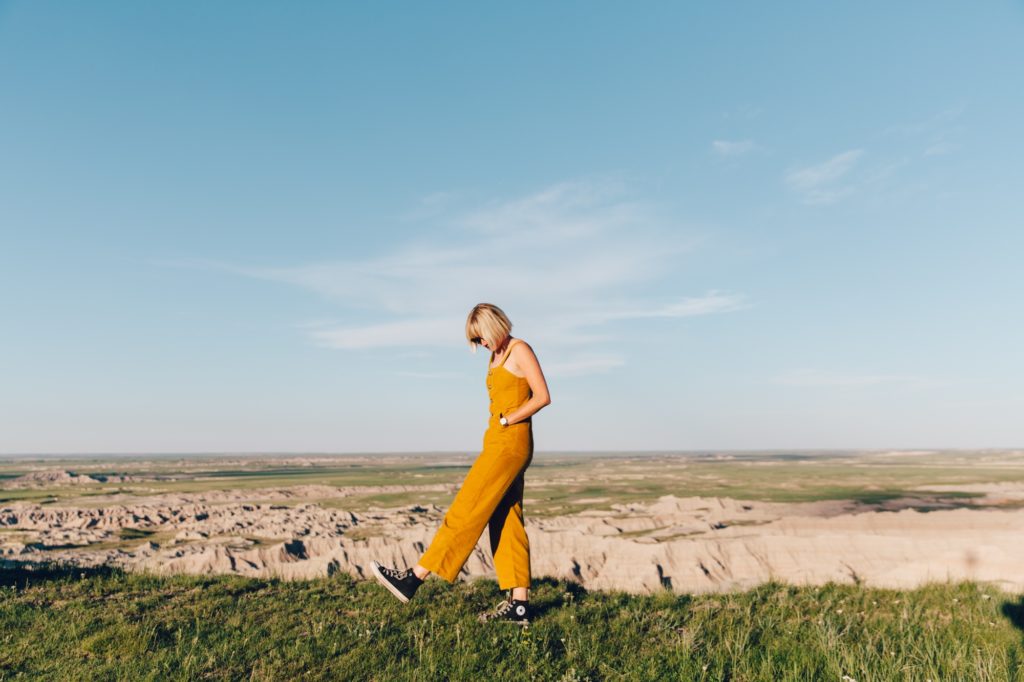 The last part of my trip led me from Wyoming to South Dakota with Nest. My destination was Badlands National Park. This park lured me in by its rugged beauty – out of dark green prairie grasses rose beautiful layered rock formations. I found a place to park the trailer that was probably my favorite of the whole trip: a grassy bluff that overlooked the rocky spires below. I made it there just in time to cook myself dinner in the trailer and sit outside to watch the sunset. The next morning, after watching sunrise from my perch, I drove into the park in blistering heat, hiking around to different spots and retreating into my Nest to escape the heat. Once I got my fill of the dramatic scenery, I hit the road again for my final stretch to Denver, Colorado, where I was to drop off the trailer.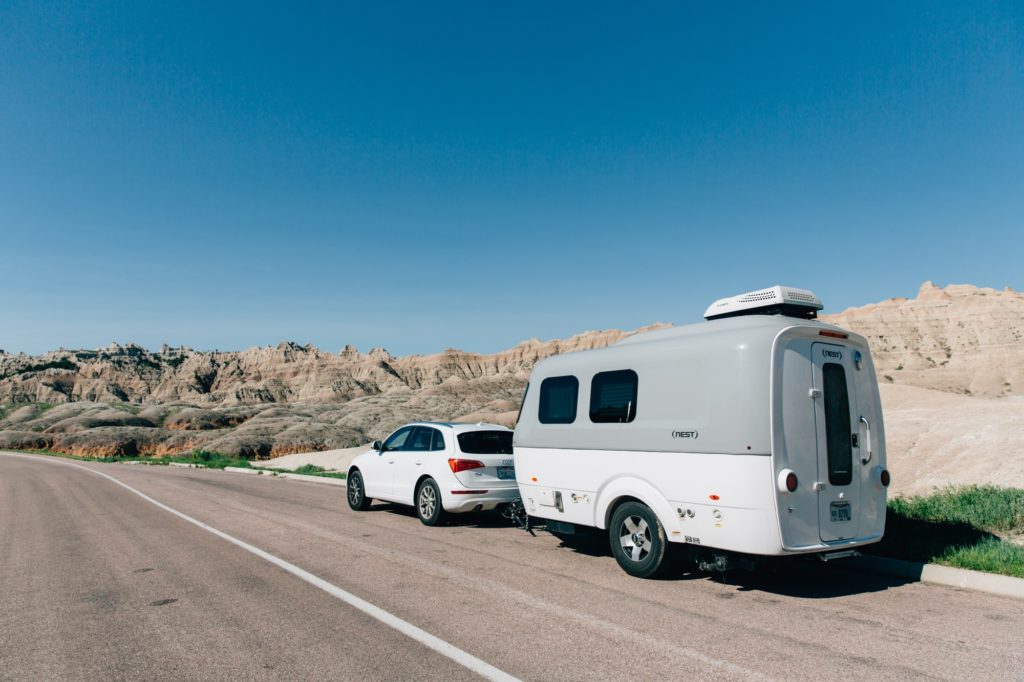 It's difficult to sum up a trip like the one I took in Nest. First of all, it's incredible that Airstream even has this Endless Caravan program. It says a lot about a brand when they are willing to lend out their product to help other people's dream projects come to life. My goal with this trip was simple… I wanted to lead by example and use solo travel as a vehicle to inspire others to set out on adventures of their own. There is so much to be gained from taking trips like this alone… from self-empowerment, to gaining general life skills, to taking responsibility for your actions. But one thing that was really nice for me to experience on this trip covering 19 states and about 10,000 miles, was how welcoming and friendly people are from every part of this country… dispelling many stereotypes people may have about others outside of their bubble.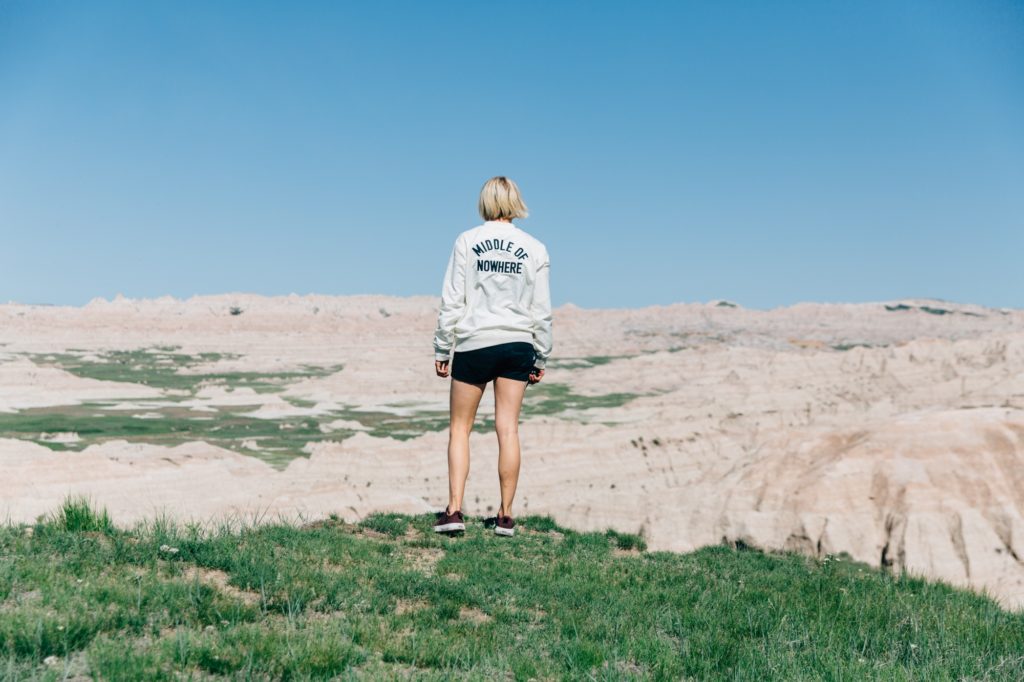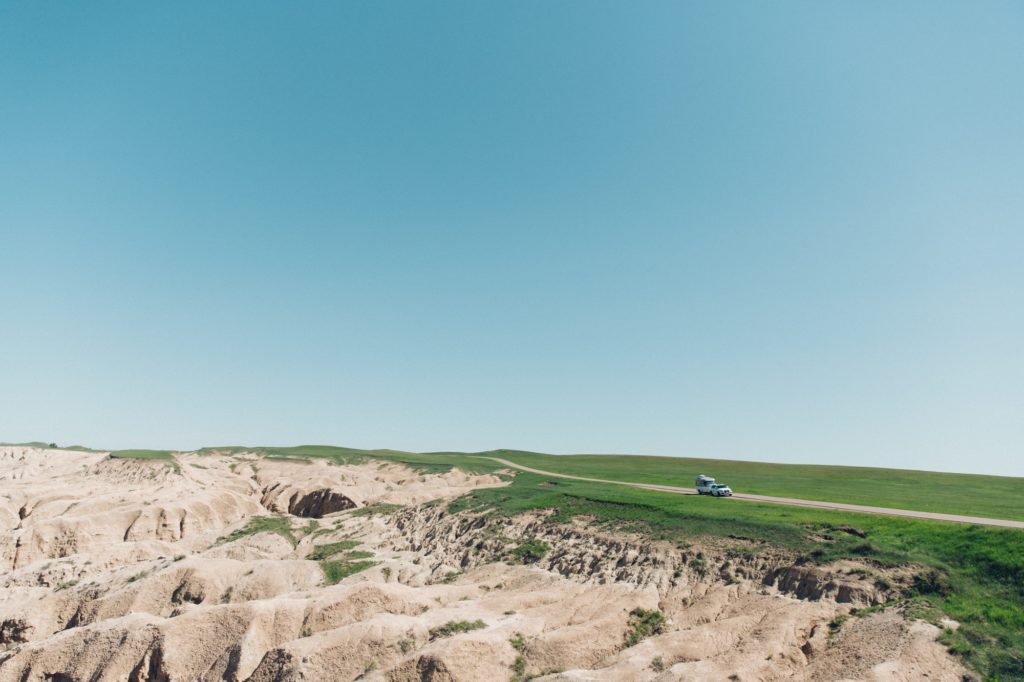 People can come up with plenty of excuses to not set out on a solo road trip. "I don't think I am brave enough". You don't need to be an adrenaline junkie to travel solo. You can start by exploring places that are familiar and comfortable to get your feet wet, then slowly branch out from there. "Is it safe?" This is a valid question, but to be honest, you tend to be more aware of your surroundings when you are alone, so if a situation feels sketchy you should have the wherewithal to get yourself out of it. "I'm scared I'll be lonely". This is probably the thing I hear most often. I find that when you are alone, you are more apt to meet new people… you won't always be by yourself, so if anything… you'll end up with more friends than you left with. And for the times you're alone for stretches of time, learn to enjoy your own company… read a book, start a journal.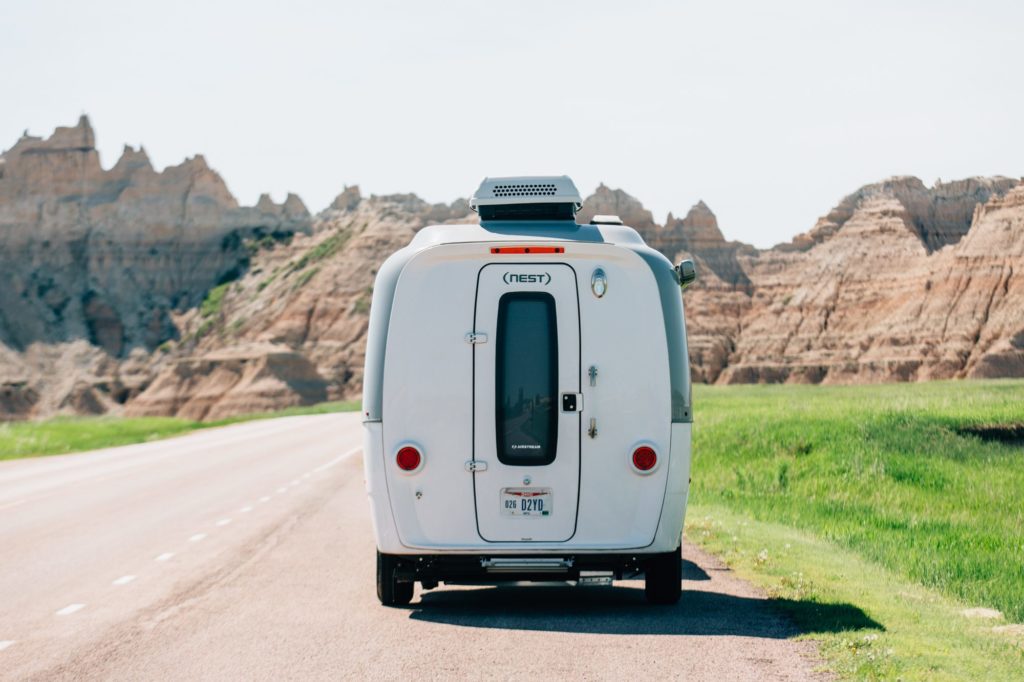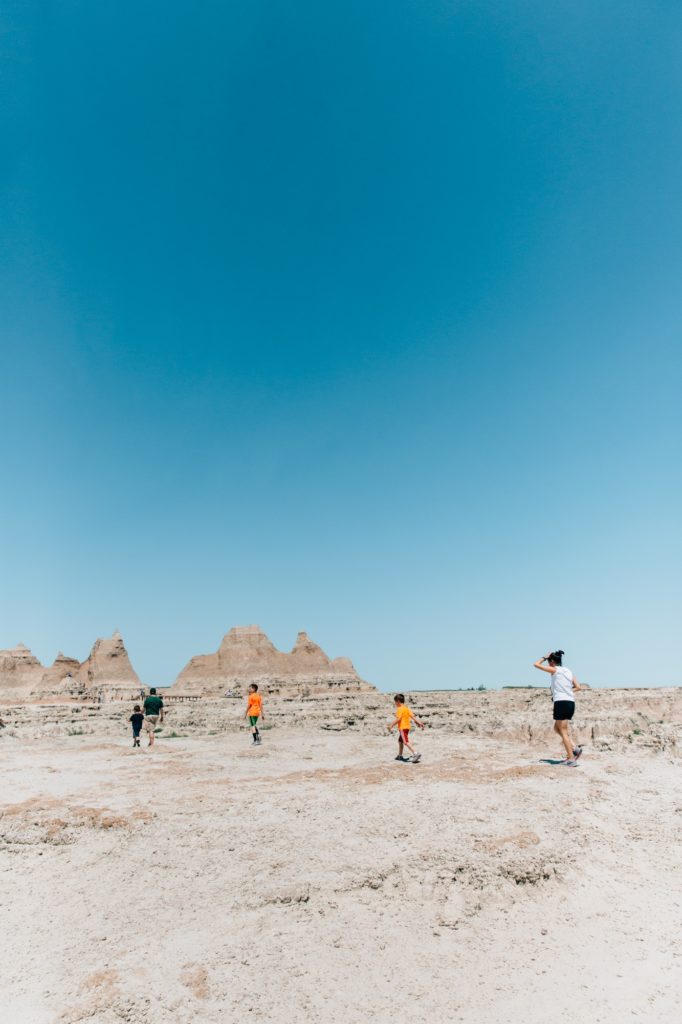 This was my first time traveling with a trailer and it completely opened up a new world of travel for me. I had a whole new sense of freedom knowing that I wasn't obligated to hotel reservations. I could drive as long as I liked, and when I got tired, I could find a place to settle in for the night. I was worried I would get homesick spending two months on the road on my own, but with a trailer, you are pulling a familiar place with you everywhere you go. It felt like I was at home wherever I parked. My road trip eating habits were also greatly enhanced because of the Nest. When you're taking long drives, you tend to be stuck eating fast food for many meals, but with the Nest I could just pull off whenever I became hungry and make myself something healthy. I also feel like I joined a whole new community on this trip that I never knew existed. When traveling with a trailer, you develop this unspoken kinship with anyone else who is doing the same. You have something in common with people from all different sort of backgrounds, which becomes an amazing ice-breaker while on the road.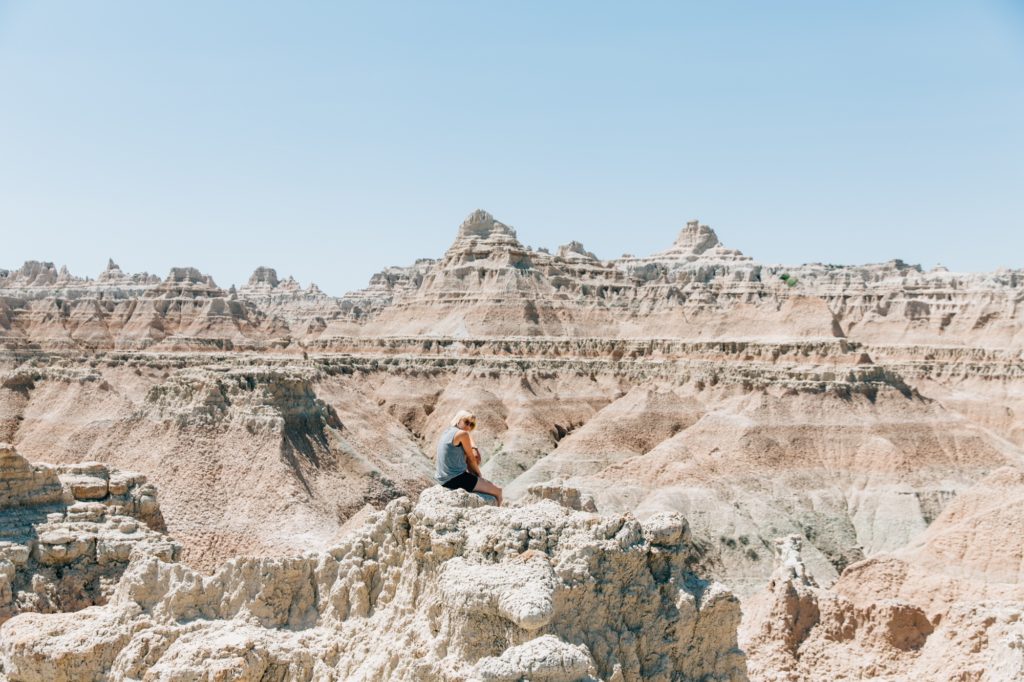 This whole experience was life-changing for me. I realized that I definitely have an affinity for a nomadic lifestyle. If I could have continued this trip beyond two months, I knew I wouldn't have any problem with being on the road for a year. But on the flip side, this trip also made me appreciate home. After driving around seeing nearly every different sort of living situation, I became very grateful for what I have. Strangers that I met along the way will most likely turn into lifelong friends. After visiting areas I may have had preconceptions about, the idea to never judge a book by it's cover became deeply instilled in me. After spending so much time alone, I became very observant of my surroundings, learning to find beauty in everything. And finally, I really need to get myself an Airstream of my own to continue this adventure.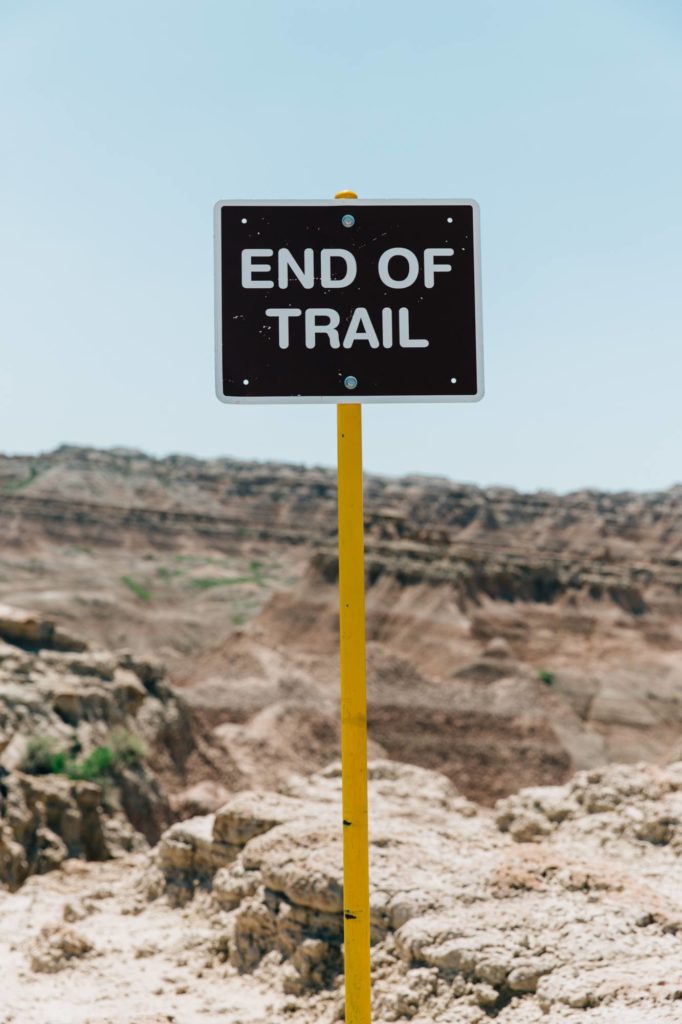 Huge thanks to Airstream for letting me set out on this trip in Nest. If you want to follow along on future adventures you can find me on Instagram at @laura_austin.