Hello, fellow Airstreamers! We're Ryan and Danielle, a creative, entrepreneurial couple on a quest to inspire others to get out there and live the free life.
Accompanied by our two Siberian Huskies, Oso and Ketut, we plan to visit beautiful National Parks and quaint mountain towns, tackle challenging snowboard terrain and discover the possibilities of the open road. Ultimately, we're on a mission to promote a functional nomadic lifestyle where work and play collide— all in an Airstream.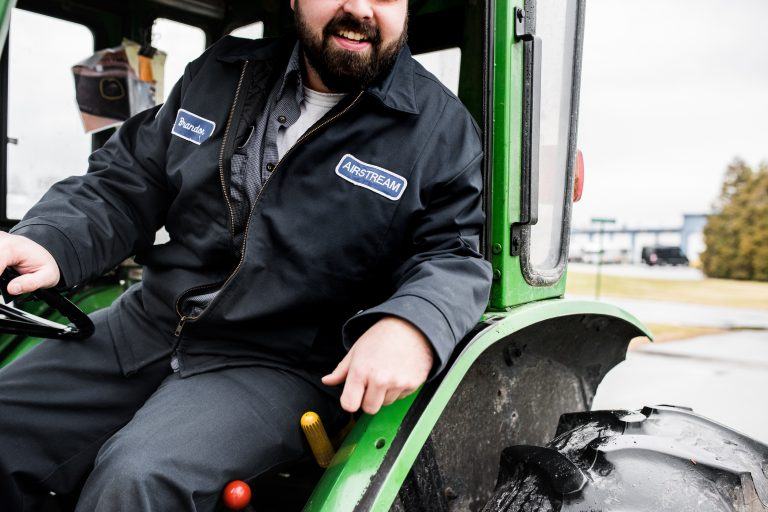 Our journey began in Jackson Center last Monday for our Endless Caravan orientation. If you've never been, Jackson Center is a small town of around 1,000 residents— and it feels like almost all of them work at Airstream! We spent the day learning more about our trailer and went on a tour of the factory. We were fortunate enough to gain some insight into what Airstream is up to (which we will be sharing in the future!)
Anxious as ever to see our rig for the next eight weeks, we finally met her later that afternoon and spent some time unloading, unpacking and settling in. We capped our first (and seemingly very long day) off with new friends at the local (and only) bar/restaurant in town: The Heidout. This watering hole is one of those places where everyone is a local, and if you're not, it won't be too long before you become one. We caught up on the latest town "gossip," (which was invariably us) and are already planning our Welcome Home party with our newfound friends in Jackson Center.
After a few more meetings the next day, a short factory photo shoot and several well wishes, we were off on our Endless Caravan journey!
The ride was barren, sprinkled with a random travel stop, the intermittent city, and quite a few pretty awesome pastures. We drove as far as our eyelids would let us, making it to Vandalia, Illinois, where we crashed in a Walmart parking lot. If you didn't know, Walmart RV parking is actually a thing, and we quickly settled right in. Fortunately, this Walmart was open 24 hours, and we were able to pick up some last-minute items we needed. It was our first official night on the #EndlessCaravan!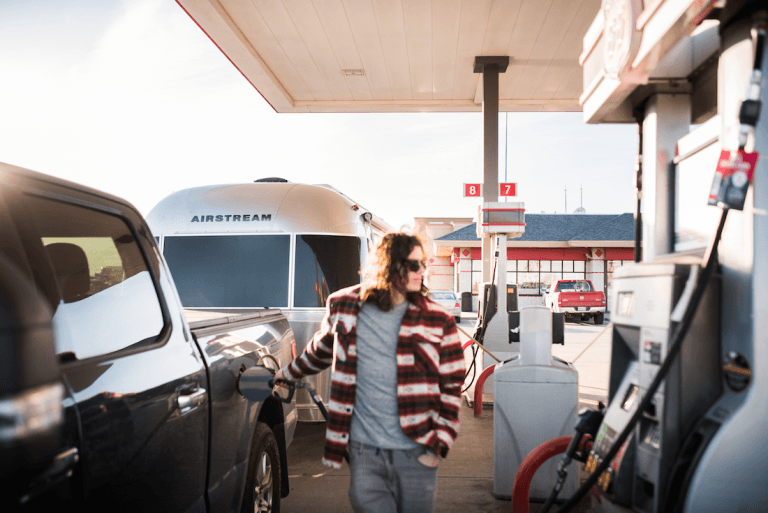 We woke up refreshed and ready, and we continued west on I-70 through Kansas, heading to our first real stop in Colorado. About an hour shy of the Colorado border, we  stopped for the night— but not before stuffing ourselves with surprisingly authentic Mexican cuisine in Kansas. Who knew?
It didn't take long for us to figure out the small nuisances of being an RV'er. (I think we can call ourselves that now.) In reality, there are some surprising similarities between boat life and RV life. (Yes— we lived on a houseboat in Baltimore, Maryland!) We've each figured out our personal "job/role," which makes arriving and departing from each location go much more smoothly.
After finally arriving in Denver the next day, we set up in Golden, Colorado. Our time in Golden was filled with live bluegrass music at New Terrain Brewing Co, plenty of trail runs and a great day at Breckenridge.
Upcoming stops on our journey include Jackson Hole, Wyoming, and Sun Valley, Idaho. Know of any must-see spots or places to check out/grab a bite to eat? We'd love to hear from you!
We appreciate you following along on this journey with us. Keep checking back in here for future adventure updates!