With power and performance under the hood and plenty of room to stay in style, Airstream touring coaches are the perfect vehicles for visiting friends and family. Whether you choose the best-in-class luxury of our Mercedes-Benz® Class B vans or the multi-use functionality of the Rangeline – built on the RAM ProMaster 3500 chassis – our motorized Airstreams are easy to park on the curb and in many driveways. As at home in the neighborhood as they are in the National Park, these dependable and convenient motorized Airstreams make for the perfect mobile guest accommodations (always check local and neighborhood parking restrictions ahead of time).
If you're dreaming of a new motor home or Class B RV, it's easy to get caught up imagining the big road trips through dramatic landscapes and unparalleled scenic beauty. But many owners discover that their vehicle's versatility is its best feature: They're as much fun to drive to work as they are to drive to a vacation.
And when it comes to holiday travel, there's simply no better way to head over the river and through the woods – and we have five great reasons why we think so.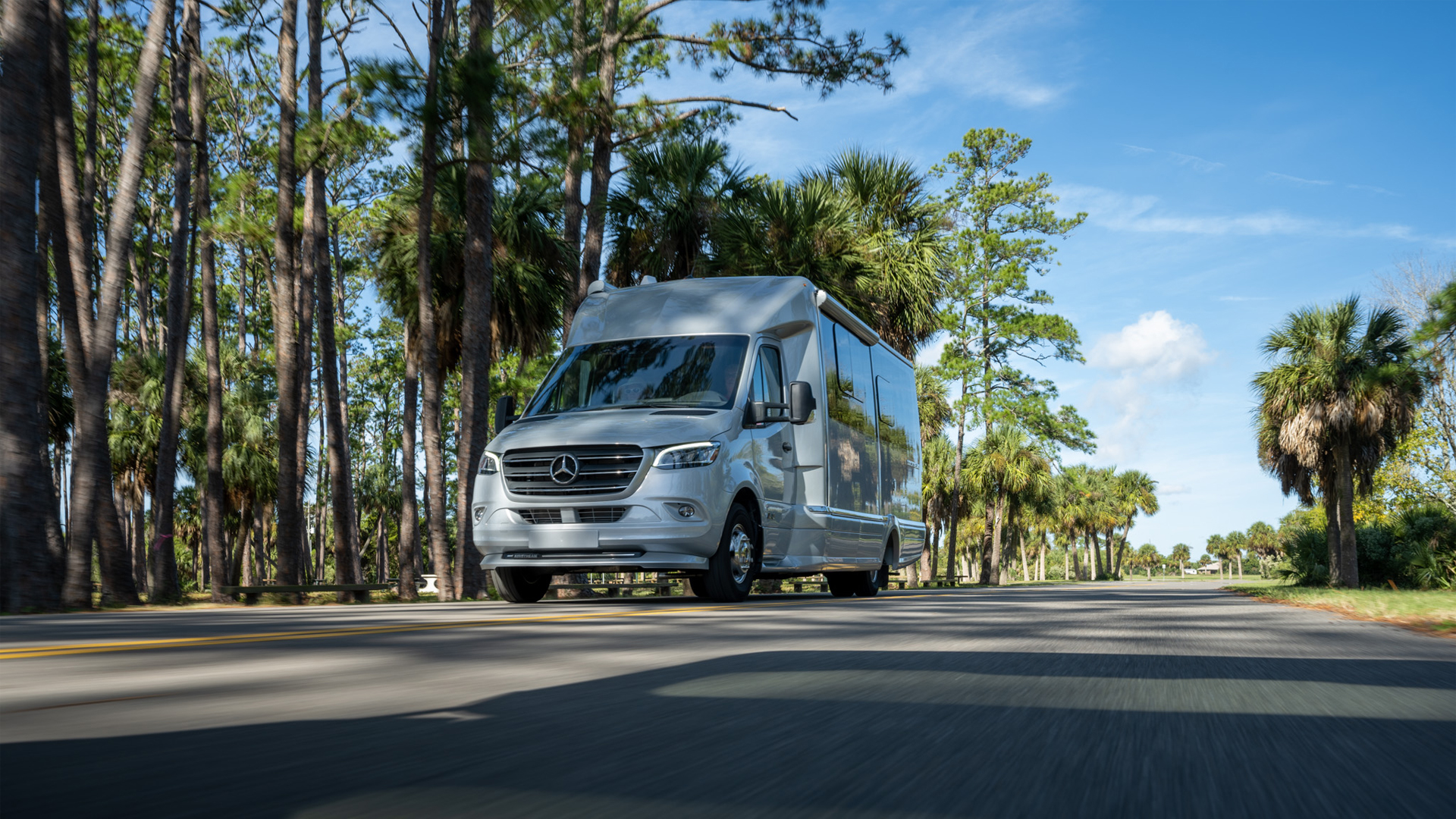 #1: 

You Can 

Take 

Your

 Guest Room with You
With an Airstream touring coach as your mobile guest suite, your host won't be inconvenienced with guests taking up space inside their home. No one has to give up a room – and you don't have to worry about sleeping on a less-than-comfy bed. Retreat to the privacy of your personal accommodations and wind down for the night in quiet comfort. Convert the Murphy Suite in Atlas with push-button convenience or open the optional pop-top on Rangeline for even more sleeping and living space. It's the perfect way to spend time with friends and family, while also having a little time and space for yourself. Be careful to check local rules ahead of time, though: Some neighborhoods restrict the parking of RVs.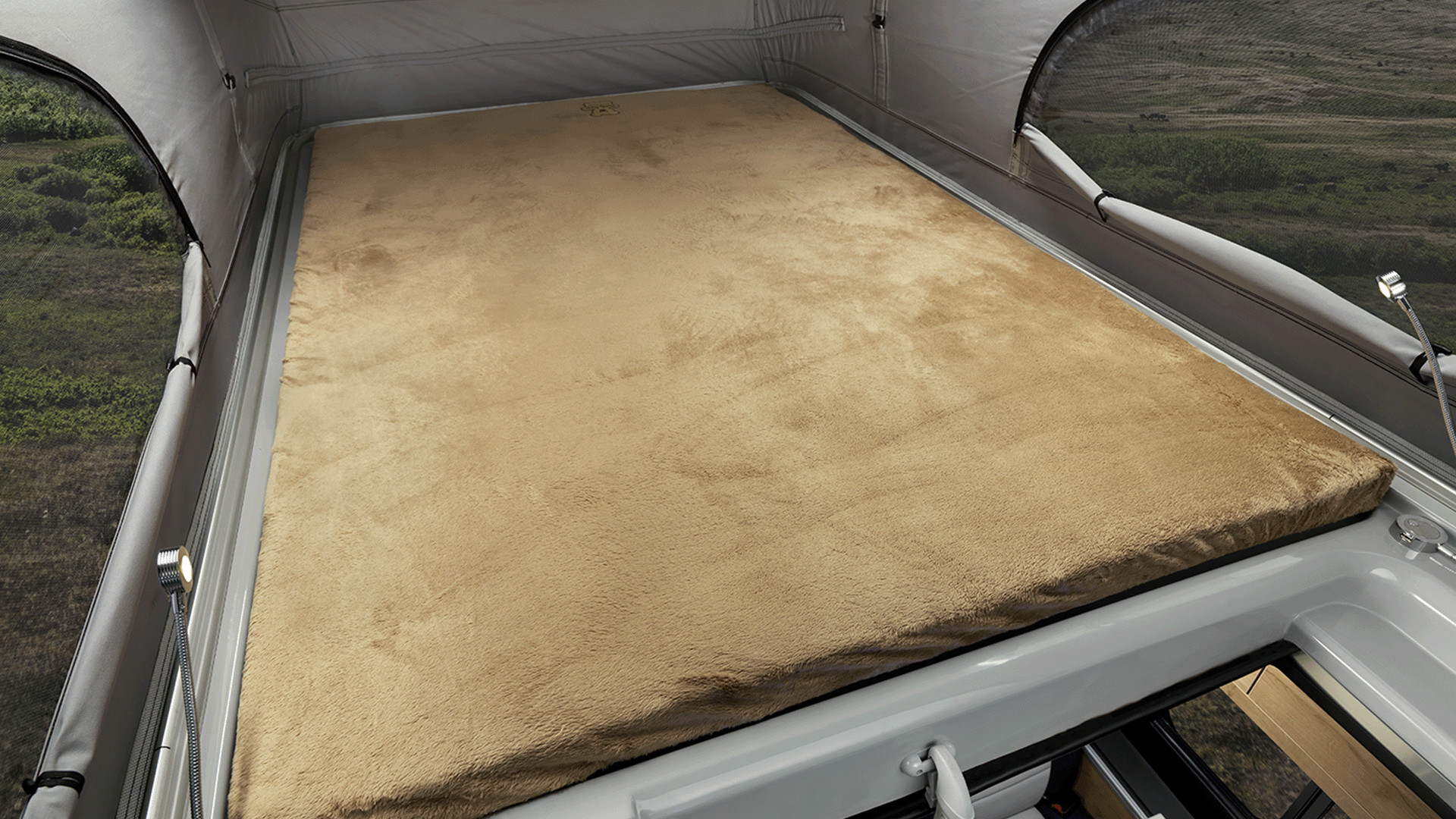 #2: 
You Can Avoid Busy Airports While 
Cruising 
in Comfort and Safety
Nimble, easy to maneuver, and easy to drive, each of our luxurious Class B touring coaches offer an incredible driving experience. Bring along your mobile accommodations in a vehicle that drives like an everyday passenger vehicle. There's no towing or hitching required – and no busy airport terminals to navigate. Your Airstream touring coach lets you hop in the (exceptionally comfortable) driver's seat and hit the road.
With cameras and sensors positioned around the exterior of the vehicle, you'll feel safe and secure changing lanes, making turns, and navigating through busy holiday traffic. And while there's a lot packed inside every one of our Class B motor homes, they're easy to park in a standard parking space (especially the city-friendly 19-foot Interstate 19). Stop for snacks, refuel, grab some groceries: With an Airstream touring coach you're only limited by your imagination.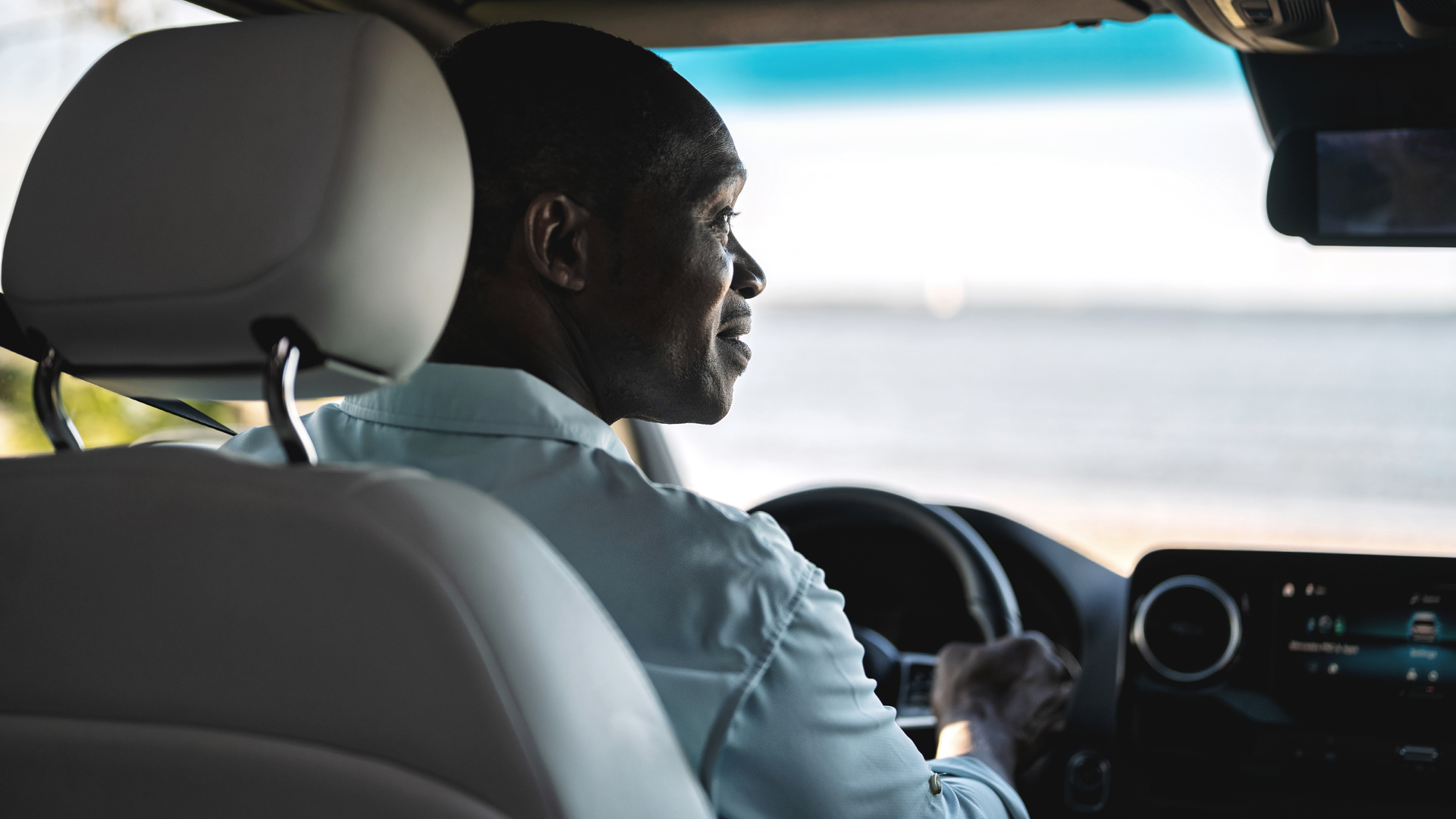 When it comes to our Merecedes-Benz® Airstreams, power and performance give you peace of mind knowing that you're rolling with the best. Every safety, power, and performance option comes standard in these luxurious touring coaches. With features like Active Cruise Control Assist, Front and Rear Parktronic Parking Assist, fully-powered and heated swivel driver and passenger seats, and a smooth Air-Ride suspension system we won't blame you for taking the scenic route.
In Rangeline, the dependable RAM ProMaster 3500® chassis is well-equipped for urban adventures, off-grid exploration, and everything in between. Active Blind Spot Assist, Brake Assist, and Rear Cross Traffic Assist are just several of the safety features that come standard in Rangeline. Whether pulling onto the highway or pulling into grandma's driveway, Rangeline comes standard with safety features that let you focus on the journey ahead.
#3: 
You Can 
M
aximize Your Pit Stops
One of the best things about driving a Class B recreational vehicle is that you can stop for fuel, grab a snack, have a nap, freshen up, and check email all from the comfort of your coach. The fully-appointed galley gives you the freedom to whip up a quick meal. The onboard bathroom means you don't even have to go into the gas station if you don't want to, and a sleeping area gives you plenty of space to stretch out and catch some shuteye. With so many onboard features in your Class B Airstream, the only reason you need to exit the vehicle is to operate the pump.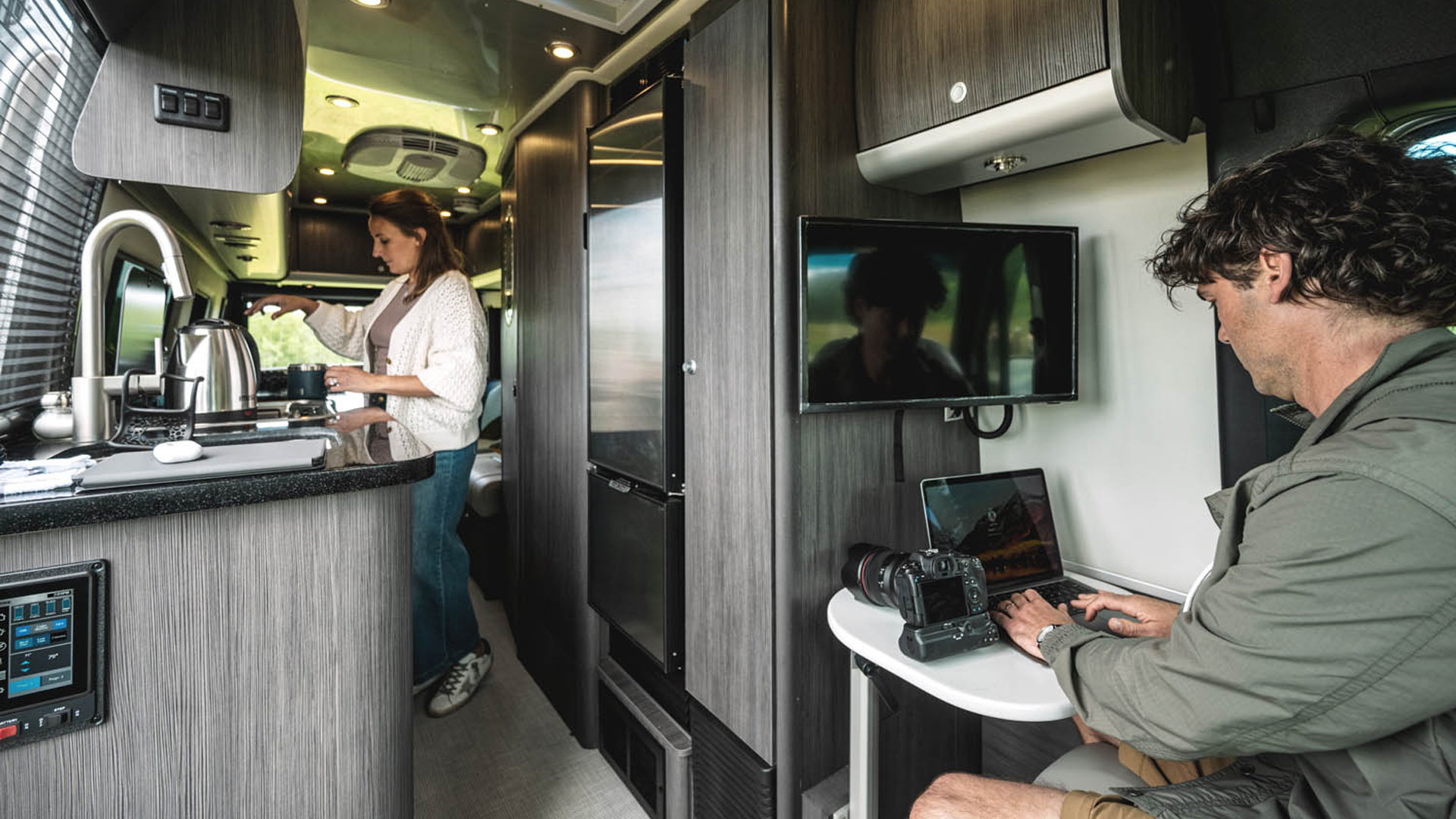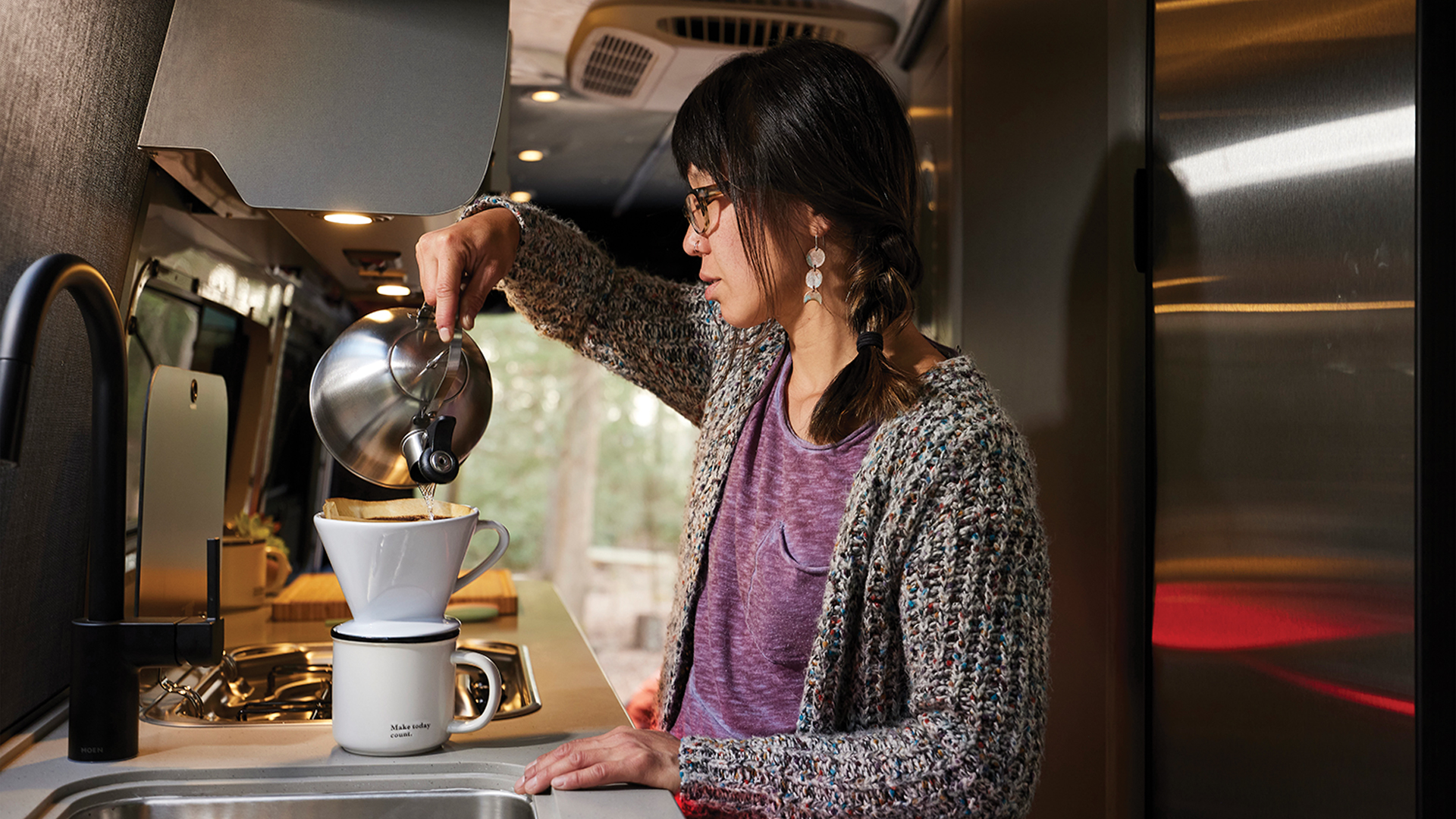 Motorized Airstream touring coach owners love the flexibility and freedom that comes with this incredible, independent style of travel. Stops at gas stations, rest areas, grocery stores, and roadside pull-offs become more efficient, with less time wasted and more time enjoying your travel.
#4: 
You Get to 
Skip the Hotel Rooms
Leave behind the notion of questionable hotels and the need for strict reservations. Your motorized Airstream is the perfect place to stay – whether that's at your destination or just an overnight pit stop on longer trips. With your own space, your own bed, sheets, and blankets – and onboard restroom facilities that rival many hotel rooms – you'll be traveling in style, privacy, and comfort. The luxurious finishes, top-notch amenities, and comfortable seating and sleeping areas inside our touring coaches rival what you'll find in many upscale hotels.
Best of all: You get them all to yourself.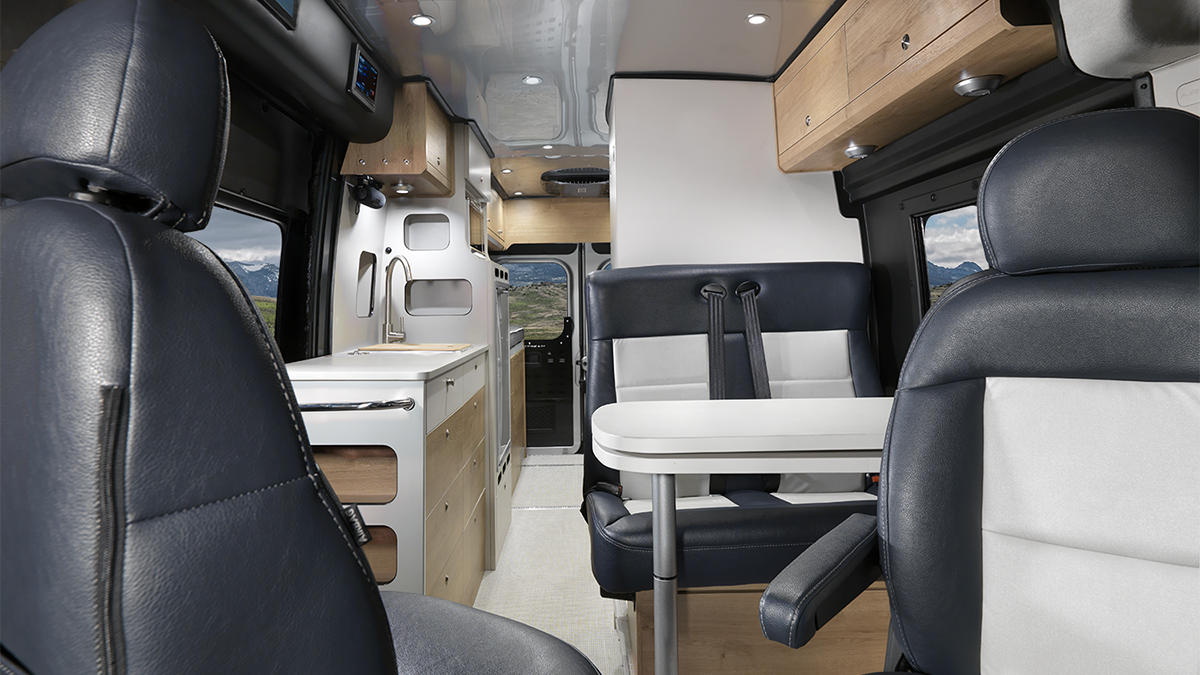 #5: You Can Take the Scenic Route
Speaking of the scenic route: Traveling in a Class B motor home like the Airstream Interstate 24GT, the expansive Atlas, or the family-friendly Rangeline is an experience in freedom. You aren't as limited by reservations and departure times, and you have the freedom to throw your ETA out the window. On your way home, don't be afraid to turn off the main road and see what you find. You're at the wheel, with the freedom to pull off at the scenic overlooks or park at the trailhead for a quick walk in the woods. The only thing limiting you is your imagination and your desired arrival time.
Want to learn more about our growing lineup of motorized touring coaches? Find your local dealer and see for yourself.
Learn more about the standard features, comprehensive amenities, and dependable performance of Airstream's fleet of touring coaches.