This article is part of a series designed to help Airstreamers and prospective owners better understand and utilize their RVs electrical system. Click here to read other installments in the series, or click here to watch the archived Ask an Airstreamer webinar all about power.
When it comes to powering your Airstream adventures, it's not enough to have electricity; you need the right kind of electricity for the job. That's why all Airstreams have a power converter, and most late models — except for Bambis and Basecamps — include a power inverter as standard equipment.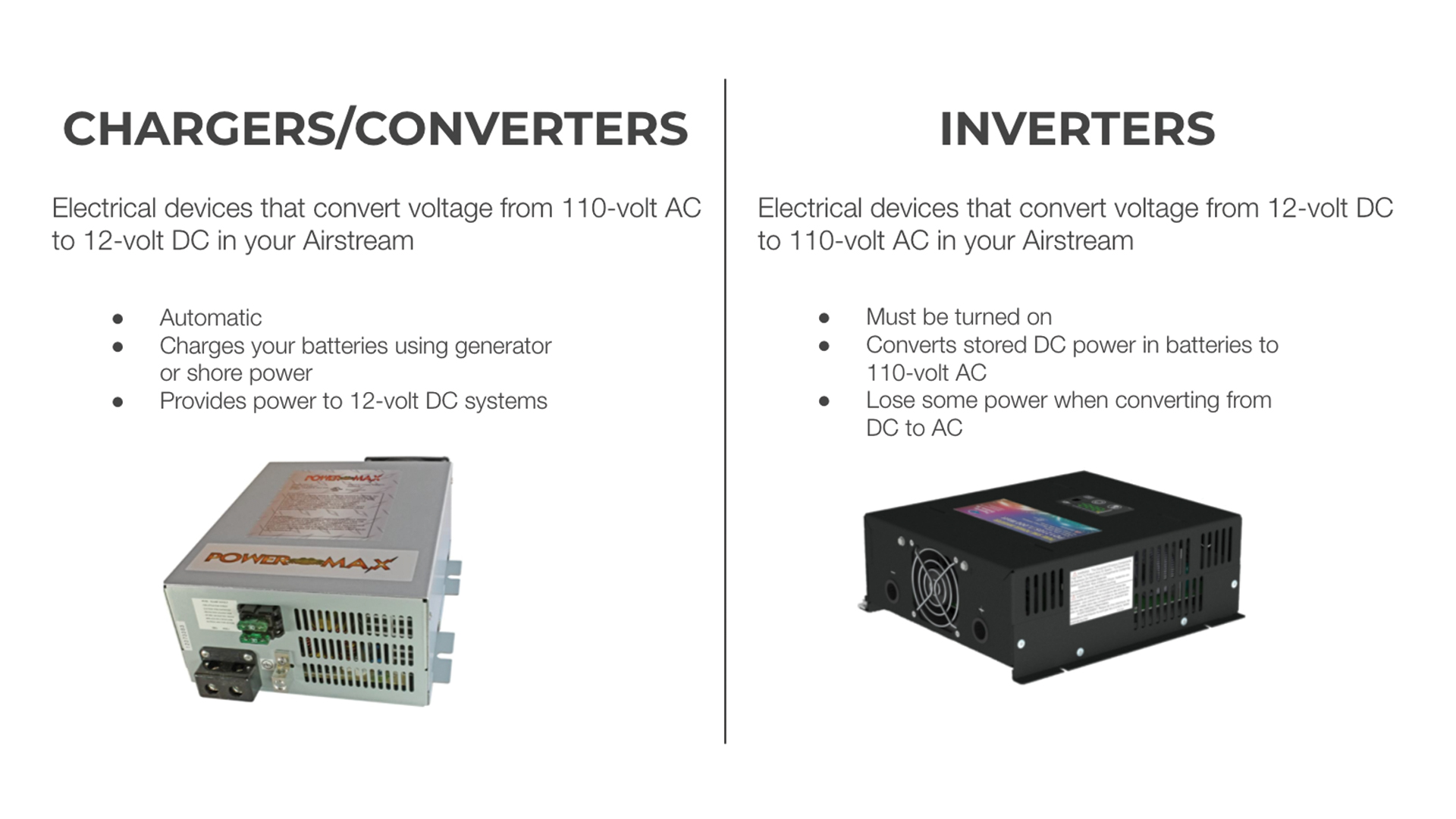 Let's unpack these powerful (pun intended) systems.
The converter takes 120-volt AC shore power and turns it into 12-volt DC to keep your batteries charged and power 12-volt systems and devices in your Airstream. The system also maintains constant output voltages despite most hiccups or irregularities in the electricity flowing from your shore power or generator hook-up. This capability minimizes failures and potential damage to your electrical system. Airstream uses different power converters depending on whether the model has a 30- or 50-amp power system, and there are also differences between the converters used in travel trailers versus touring coaches. There's more information about the power converter in your Airstream manual, as well as the included manual for the power converter.
We recommend adding a surge protector to your electrical setup. Surge protectors can cost anywhere from $50 to several hundred depending on the features you want. But at its core, a surge protector is a valuable investment against potentially costly electrical repairs. 
Most surge protectors have one end that plugs into the power pedestal at your campsite and another end that plugs into your heavy-duty RV electrical cord. It acts as a breaker between the sensitive electrical components inside your Airstream and the sometimes unknown electrical world beyond the outlet on the power pedestal. A surge protector is a valuable investment that can protect you from surges caused by lightning strikes, faulty wiring, and more.
Other than the Interstate 24X which has a 2,000-watt pure sine wave inverter, your Airstream has a 1,000-watt pure sine wave inverter that takes the 12V house battery power and turns it into 120-volt AC electricity. The inverter sends that A/C current to specific outlets — the ones marked with a blue label. The electricity provided to the inverted outlets is very similar to the power provided by the wall outlets in your home, meaning it flows in a steady, continuous-wave with smooth periodic oscillation. This power is perfect for laptop computers, cell phones, TVs, and other appliances that require fewer than 1,000 watts of cumulative power. Most anything with a motor or heating element draws too much juice for the inverter and will quickly drain your batteries. So when it's time to whip up a smoothie in the blender, you'll need to be plugged into shore power.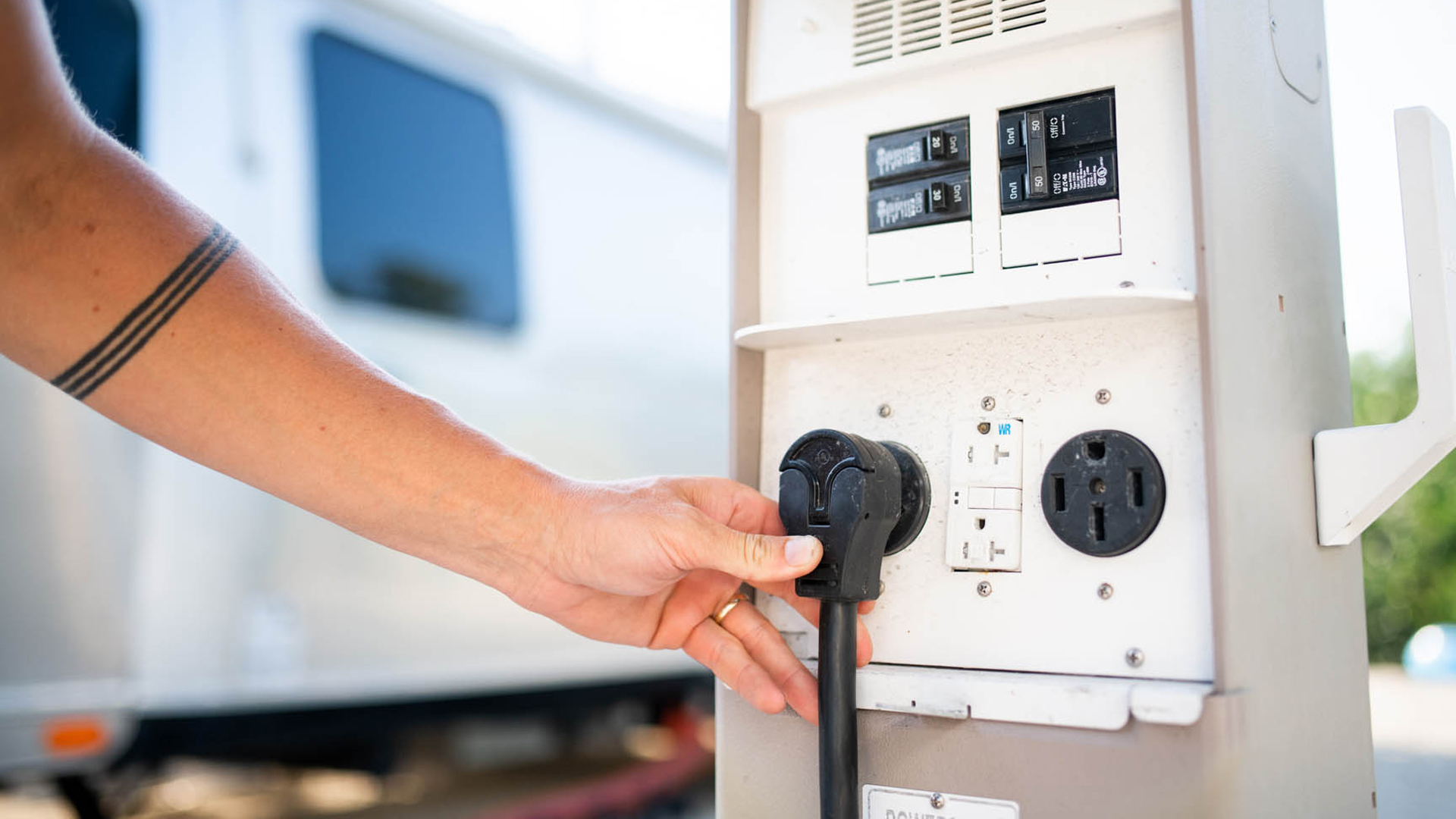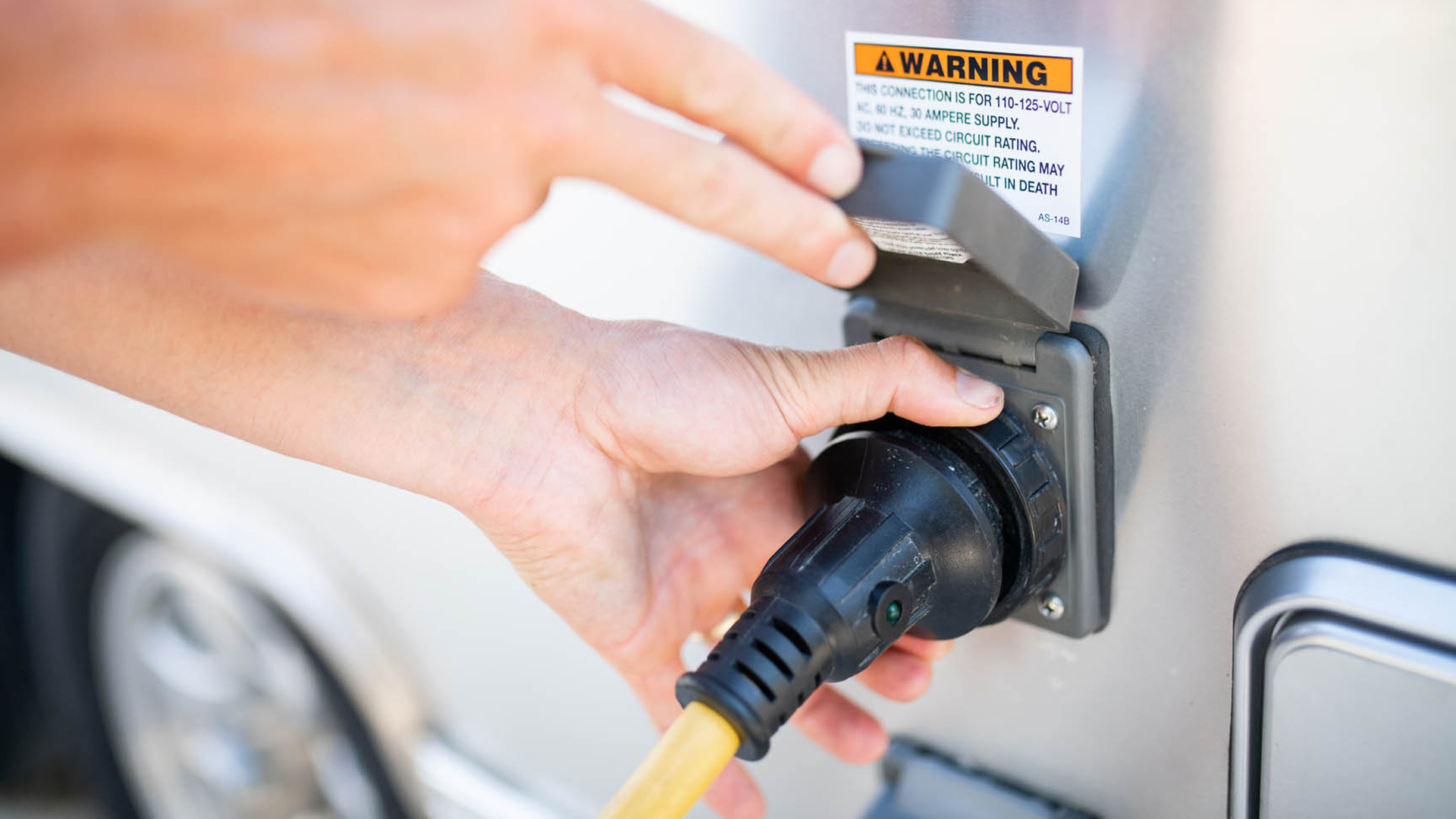 Be sure to know the wattage of the devices you're about to plug into an inverted outlet. This is another good reason to conduct an energy audit of your Airstreaming lifestyle before you head out on your next adventure.
Turning off the inverter when it's not needed will preserve battery power.
Yes, it is possible to add an inverter to your Airstream or upgrade to a higher output model. Before doing so, you need to think through several factors, including exactly how much more capacity you want, whether your current battery array can deliver the added wattage, and whether you need to heavy-up your current wiring. Your Airstream dealer is an excellent resource when considering a new or upgraded inverter.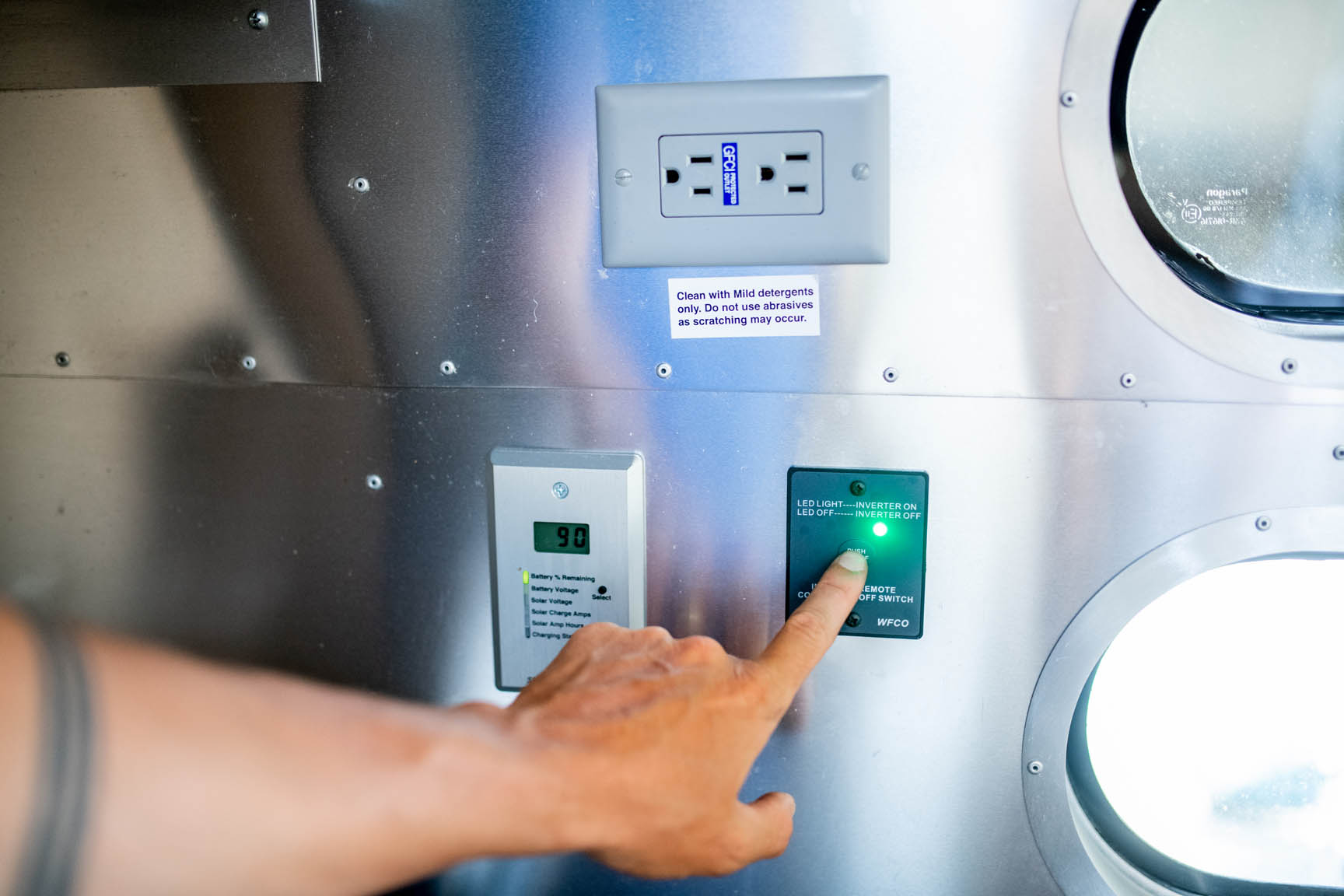 And for a more in-depth exploration of how power conversion works in your Airstream, dive into the details with our comprehensive look at power conversion at Airstream Academy.
While you're there, browse our comprehensive knowledge base that's jam-packed with answers and information about every aspect of operating and maintaining your Airstream travel trailer or touring coach.