Purchasing an Airstream Touring coach means investing in yourself. It's a decision to pursue a way of life – to experience the very best way to travel, explore, and share unique experiences with the ones you love. For more than 90 years, Airstream's goal has been to offer exceptional travel products that enable incredible travel experiences. Since Airstream first introduced steering wheels and engines to our product offering in the 1970s, that mentality has been a core feature of Airstream motorhomes – a tradition that continued with the 2004 introduction of the first Interstate Touring Coach built on the Mercedes-Benz® Sprinter Van chassis. Nearly 20 years later, we're still working to refine product features and enhance quality for our customers in our lineup of best-in-class vans.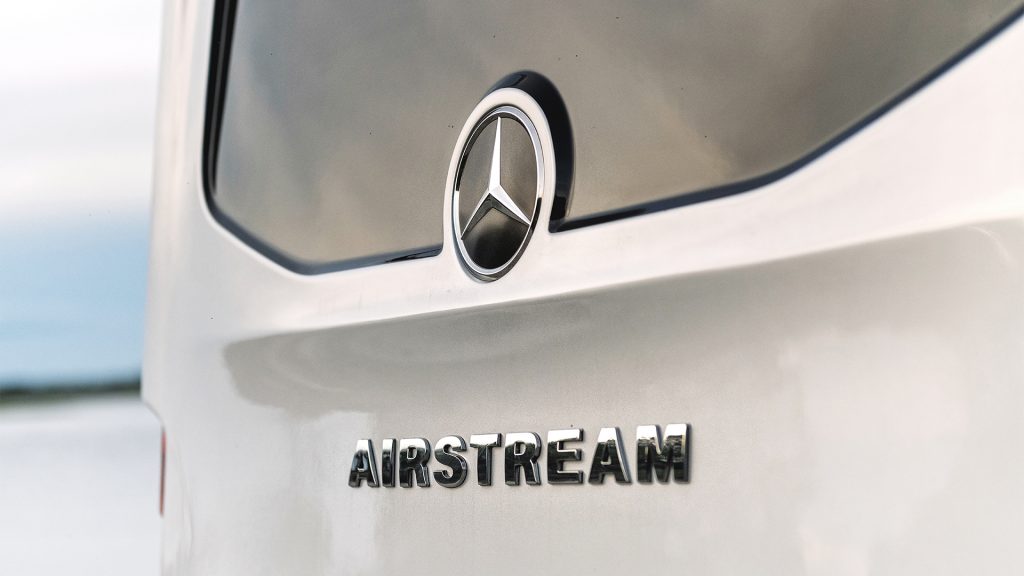 With the introduction of Model Year 2023 improvements to our motorhome lineup, Airstream's motorized offering delivers more safety to protect yourself and those you love, more long-term durability over the life of your touring coach, and more quality craftsmanship that delivers above and beyond the competition. So, without further ado let's hit the road. What's new in Model Year 2023?
The All-
New
Classic Canyon Interior
Décor
Step inside an Airstream touring coach and you'll not only see the difference – you'll feel it in the luxurious seating with soft but durable upholstery, the solid-surface countertops that are easy on the eyes (and easy to clean up), and the modern flooring and finishes that tie it all together. For Model Year 2023, we're introducing the new Classic Canyon décor which joins longtime favorite décors Modern Greige, Formal Black, and the Tommy Bahama Special Edition.
Where Modern Greige delivers warmth in earthy tones and Formal Black dresses up the interior with bold dark style, the new Classic Canyon décor is airy and bright. Through warm wood tones and soft white surfaces, Classic Canyon expands our interior décor options with a fresh, modern color palette. The combination of Field Elm cabinets, Papyrus Ultraleather, Venaro White solid surface countertops, and Frosted Mink flooring creates a warm, appealing space that feels spacious and inviting.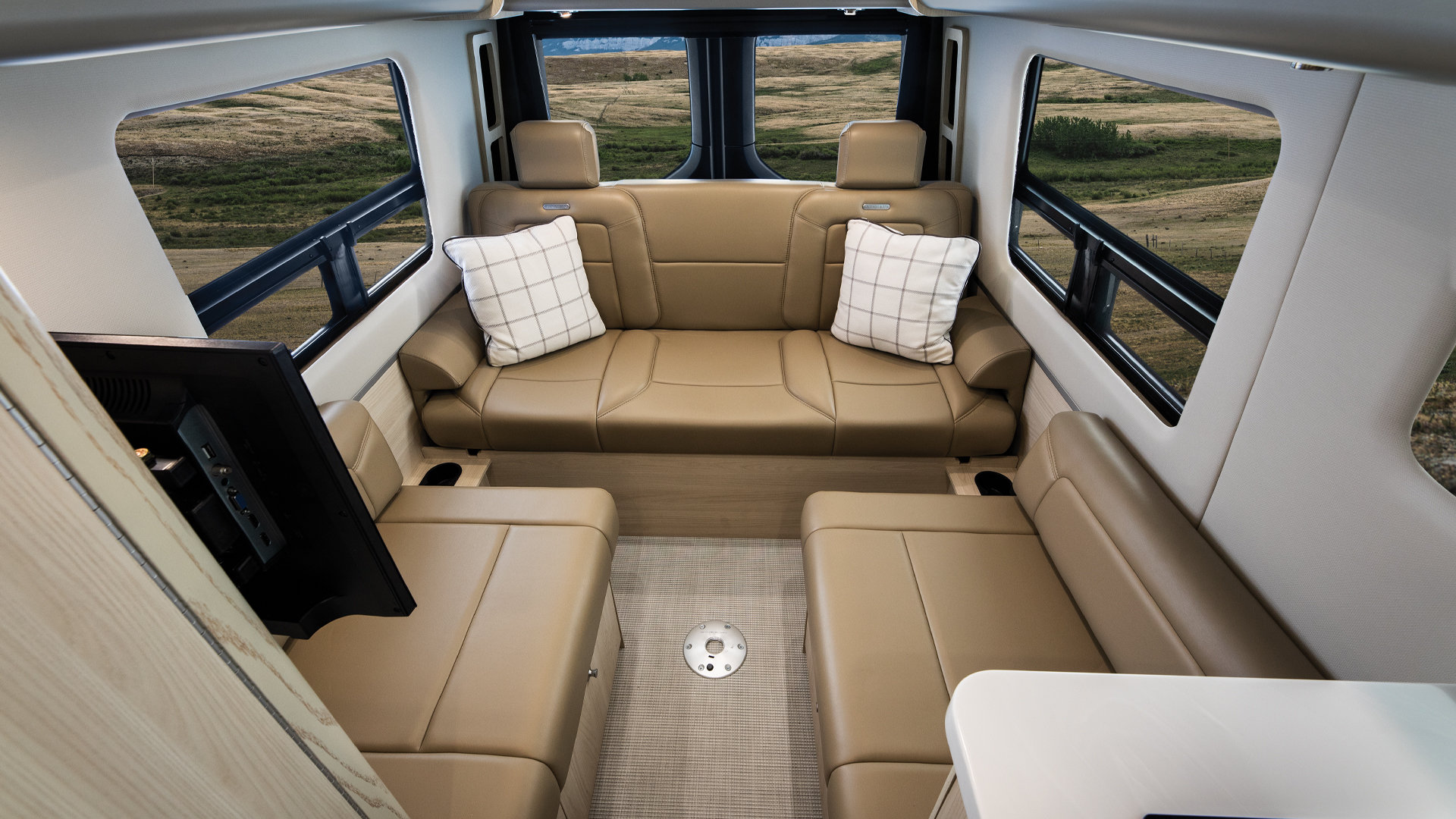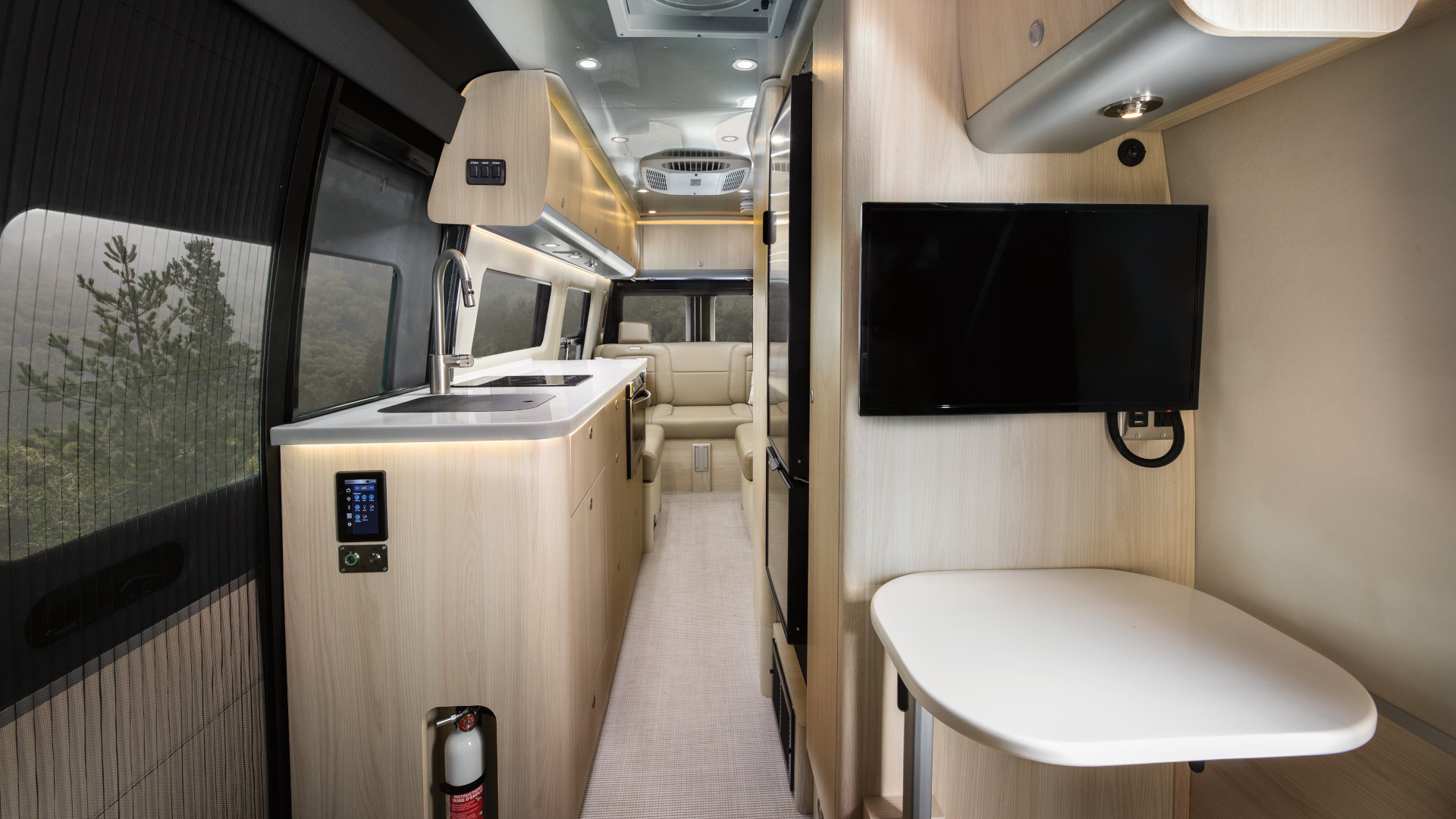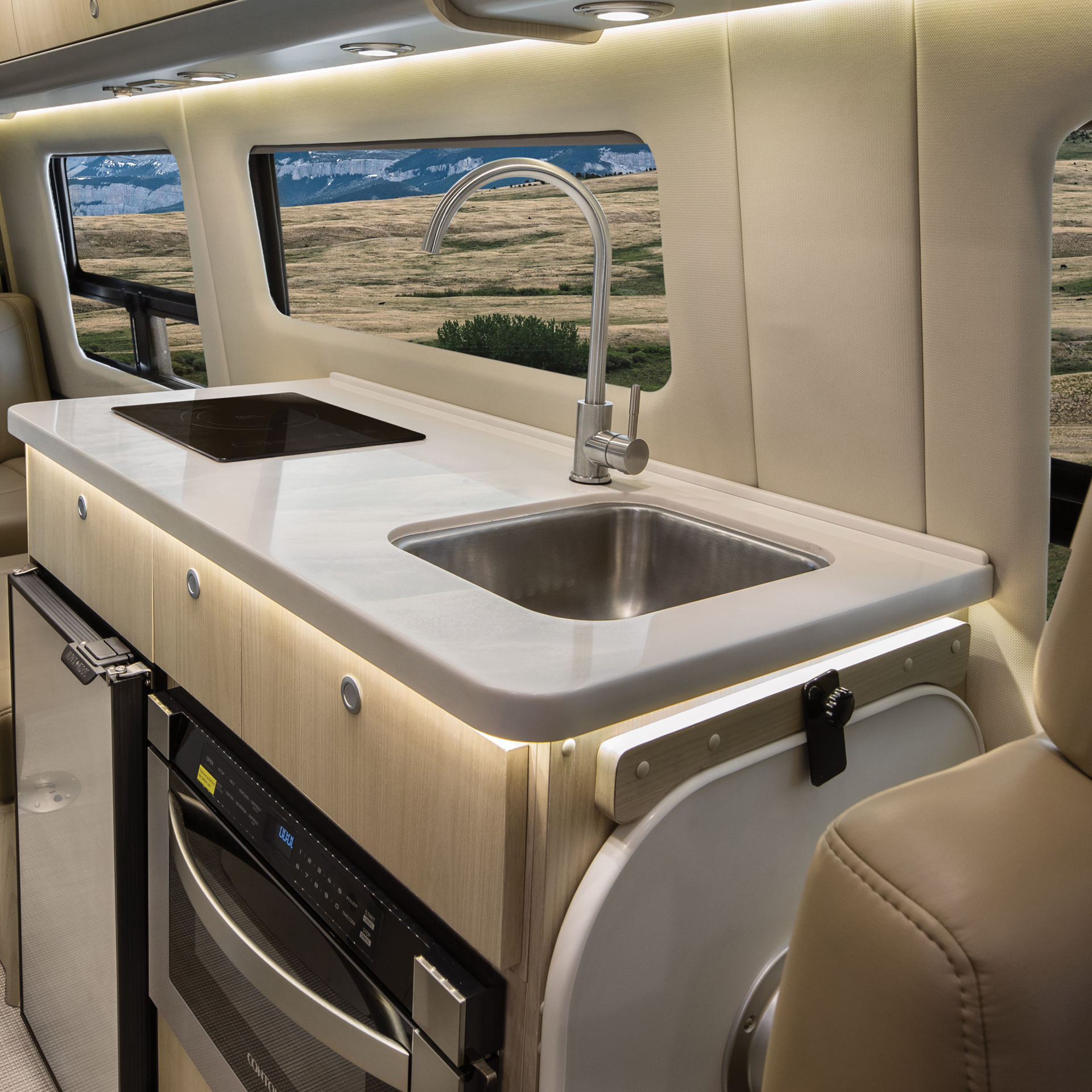 The
E1 Package: A Powerful Upgrade
Announced earlier this year, the new optional E1 Package upgrade is available for our Mercedes-Benz® Sprinter Van motorhomes. This powerful upgrade enhances the energy storage and electrical systems and simplifies the touring coach experience with a single fuel source system that eliminates the need for propane. With a generator and comfort system that both draw directly from the diesel fuel tank, the E1 Package makes it easier than ever to manage your resources while on the road.
What All Does the E1 Package Include?
Volta 12,000 Watt-hour Lithium (NMC, or nickel manganese cobalt) Battery Pack with Built-in Battery Disconnect 

 

Timberline 2.0 Diesel-Fired Hydronic Heating & Hot Water System 

 

1,000-Watt Single Burner Induction Cook Top 

 

3,200-Watt Pure Sine Wave Inverter 

Two 30 AMP DC-DC Converters with 12V Continuous Power 

Secondary 51 Volt, 6900W Alternator 

Victron 100-20 Solar Charge Controller


While the physical components of the E1 Package are embedded in the body of the touring coach, this powerful optional upgrade delivers exceptional improvements that can be felt in every aspect of traveling and camping. From the ability to run your air conditioner while boondocking (off-grid camping) to not having to refill propane tanks, the E1 Package enables ultimate freedom and flexibility. Learn more about the benefits of the E1 Package and how it takes the Class B experiences to a whole new level.
2023 Airstream Mercedes-Benz Updates
Along with the new Classic Canyon interior décor and the E1 Package upgrade, we're introducing component and system upgrades throughout our Mercedes-Benz Sprinter Van lineup. Leading the luxury Class B market, Mercedes-Benz sets the standard in quality, safety, and performance on the road. When it comes to the campsite and travel necessities, we continuously strive to make improvements that enhance the experience. This year, these updates include soft-close drawer hardware, additional solar ports, and more.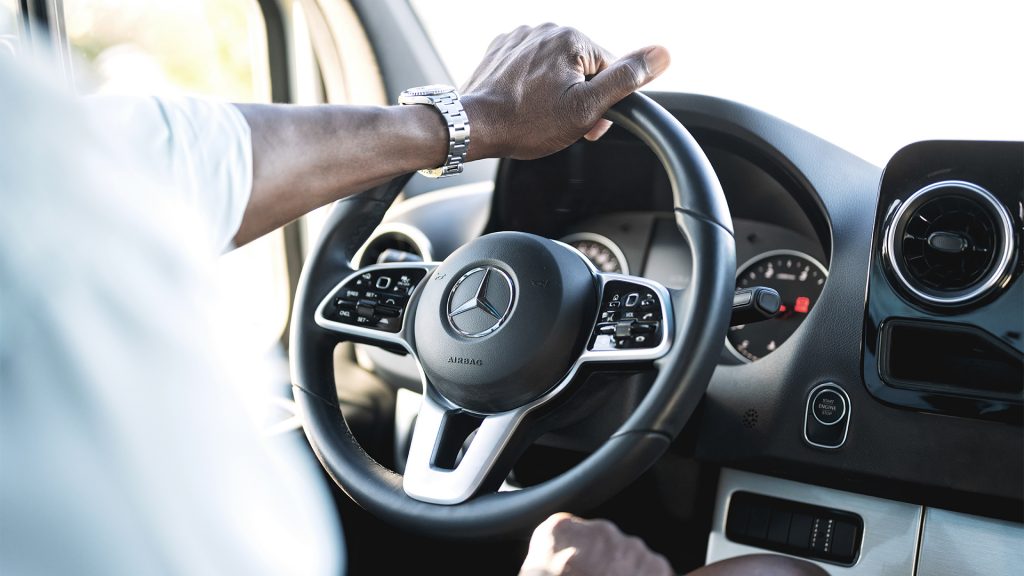 Soft-Close Drawer Hardware
Enjoy the quiet convenience of smooth, soft-closing drawers in each of our touring coaches. Similar to what you'd find in your updated kitchen at home, the upgraded soft-close drawers provide an elegant touch to our touring coach galley drawers. Simply give the drawer a subtle push and the hardware will gently close without making a sound — preventing your items from being jostled around or waking up sleepy passengers.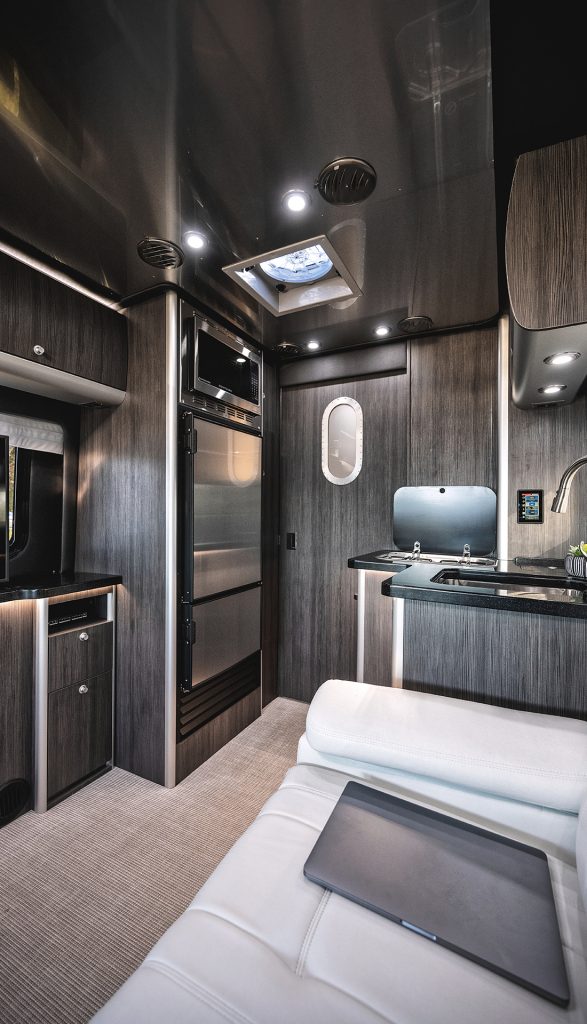 Atlas Improvements for 2023
Hydraulic Leveling Jacks with the E1 Package
While the E1 Package provides substantially more electrical power in comparison to our standard Mercedes-Benz Class B's, this option also decreases the overall weight of the RV. The total weight savings enabled our product designers to integrate hydraulic leveling jacks under the Atlas (must select E1 Package). This optional upgrade makes leveling and stabilizing the luxury B+ van quick and simple. Searching for perfectly level camping sites and managing leveling blocks are a thing of the past with this powerful new upgrade.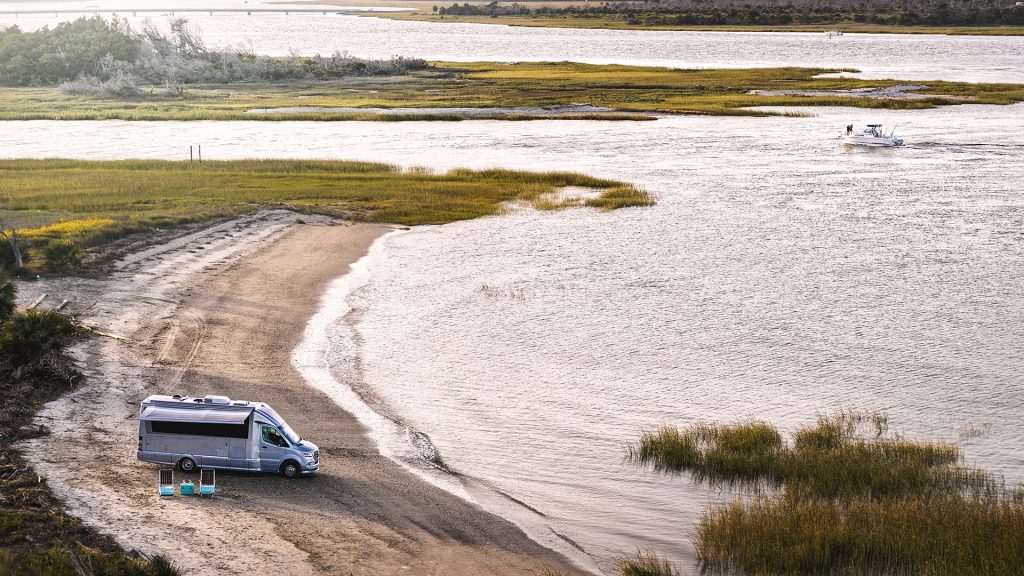 2023 Interstate 24X Updates
A New Side Screen Design
The screen door system for the side entry on the 24X has been upgraded to a two-piece system. One screen slides horizontally to cover the doorway while a separate screen over the galley slides vertically, adding greater versatility and improved airflow.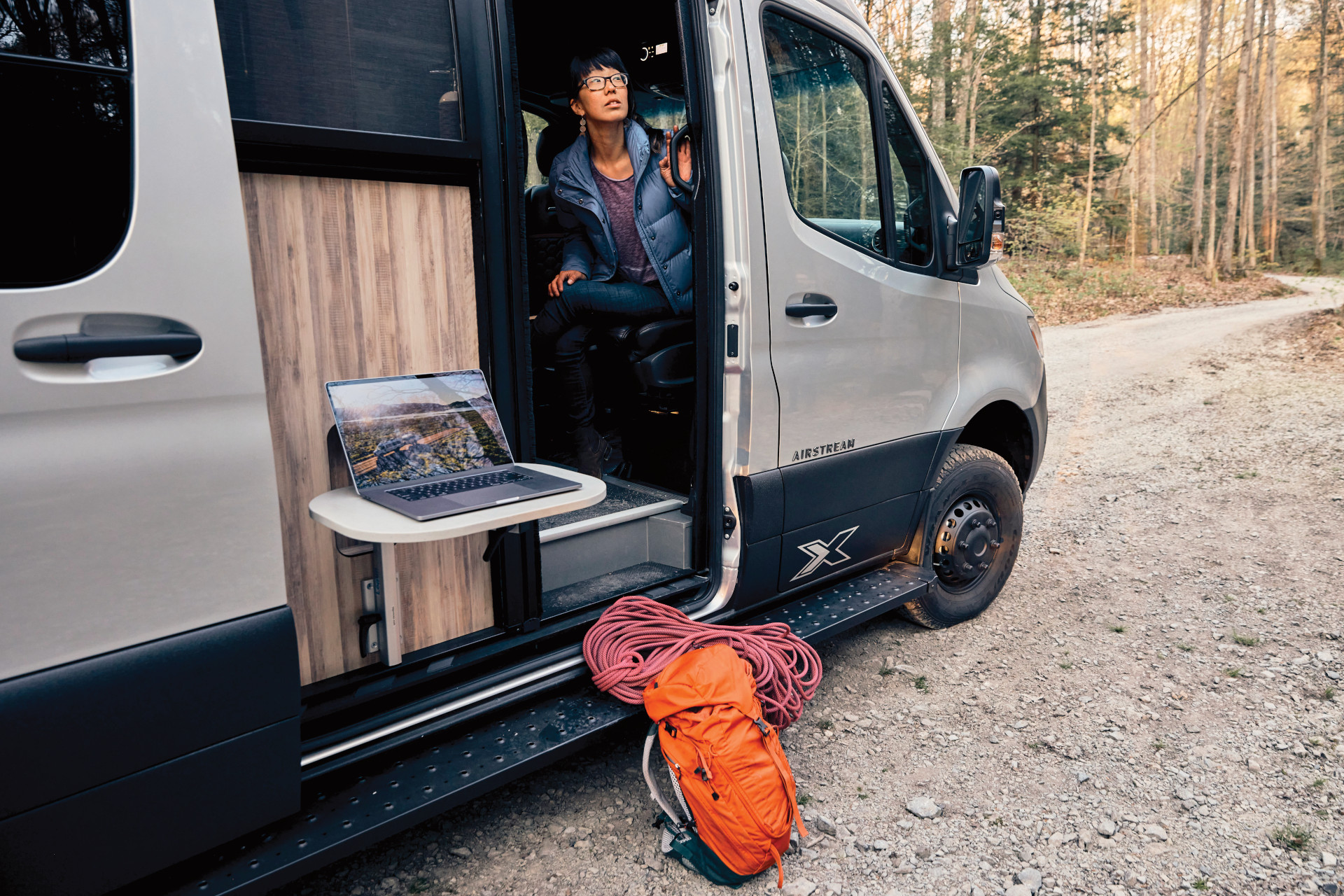 A Larger LP Tank
The liquid propane (LP) tank on the standard Interstate 24X has been upgraded from a 9.8-gallon tank to a larger 14.6-gallon tank – the same propane tank used on both the Interstate 24GL and Interstate 24GT.
New Black Wheels
Improving the look and durability of the 24X are new Aluminum Matte Black Wheels. These specially designed wheels are made for greater load standards, with hardware that makes it easier than ever to maintain and service.
2023 Interstate 24GT and 24GL Improvements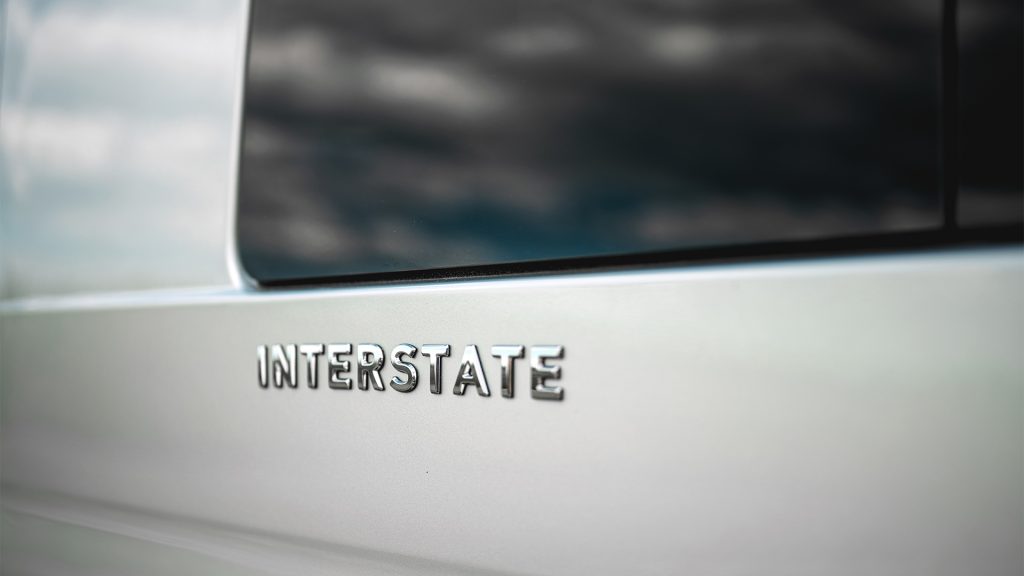 Rear Table Addition and Bed Extension
While the powered convertible bed in the Interstate 24 is already comfortable and provides plenty of space, our product engineering team developed an improved design for extending the bed area . A new multipurpose table system behind the lounge seat allows for greater versatility at the rear of the motorhome. Swing open the back doors to take advantage of the perfect tailgating table during the day and then utilize this supportive platform for the bed's extension cushions at night.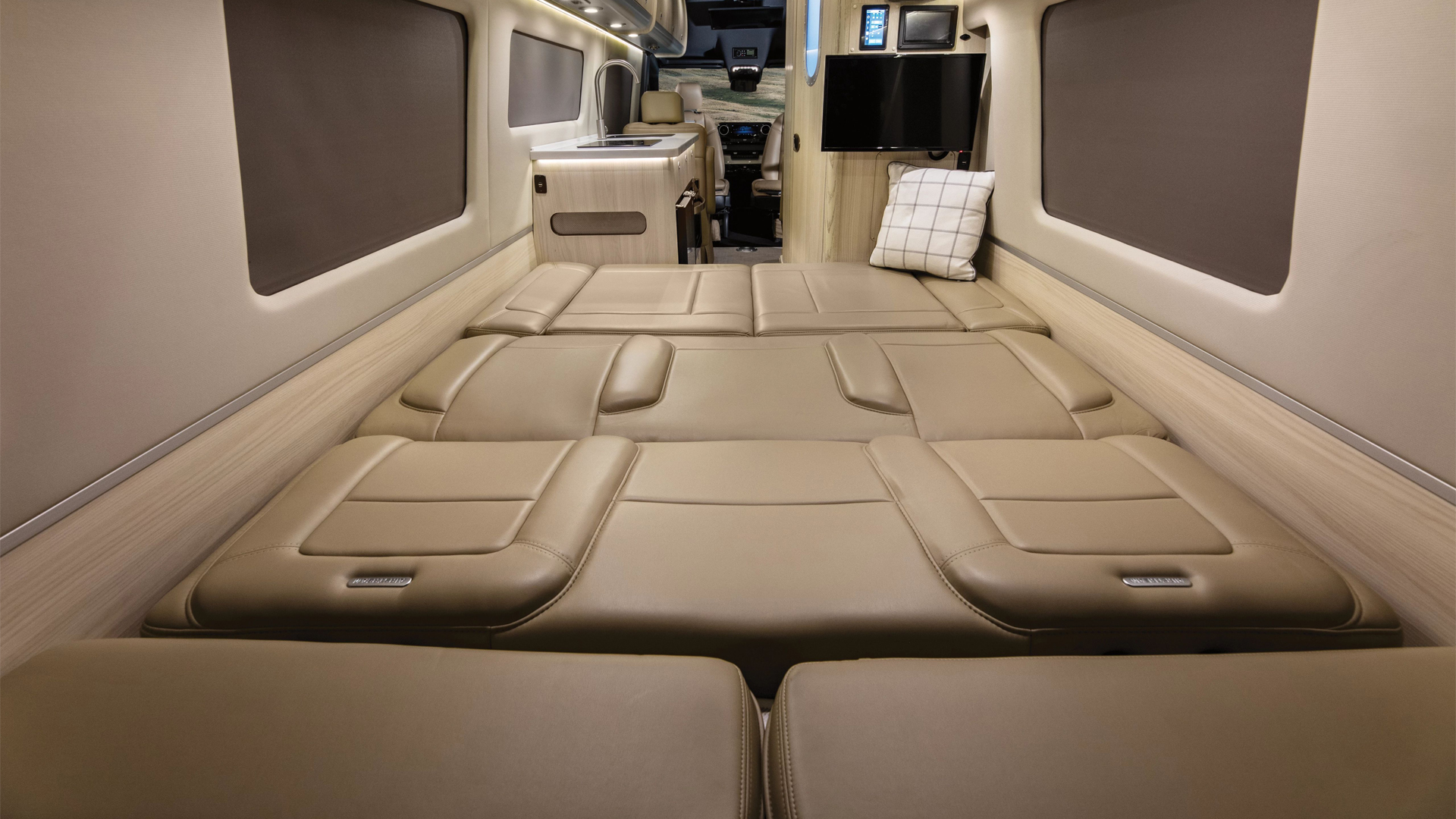 Exterior Ports for Additional, Portable Solar Arrays
The Interstate 24GT and GL both come standard with an impressive 300 watts of solar harvesting capability from the rooftop-mounted solar panels. For customers who want to head off-grid and take advantage of the benefits of abundant solar power while traveling and camping, two additional external solar ports (one on each side) now come standard.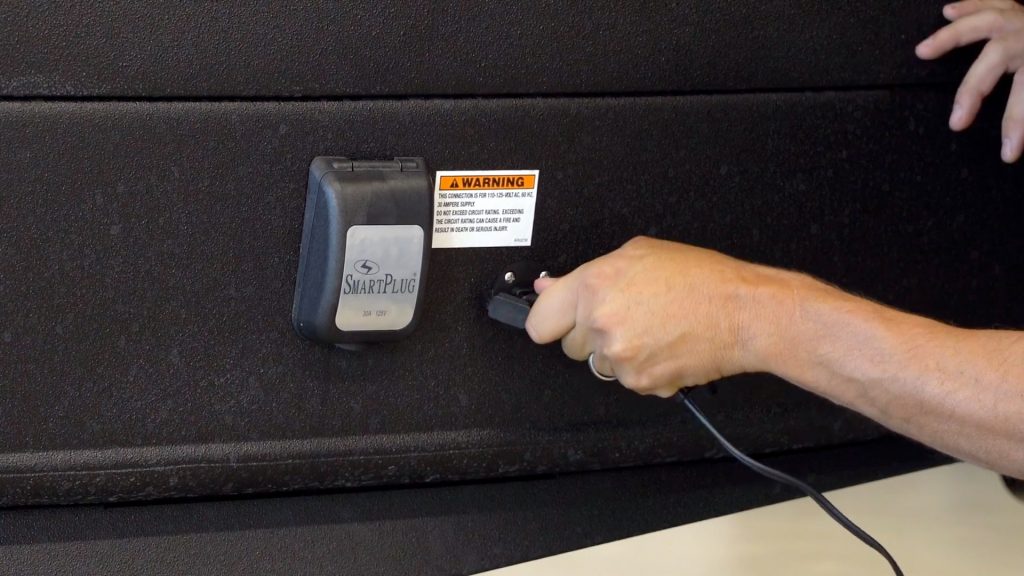 Each solar port can handle up to 300 additional watts of solar capability, letting owners attach portable solar panels that collect up to 600 more watts of energy – for a grand total of 900 watts of solar power feeding into the house batteries. Another benefit of portable solar panels is that owners can move the panels out of the shade to follow the sun without needing to relocate throughout the day.
Upgraded Air Conditioning
The improved Coleman Mach 10 NDQ air conditioner comes to the Interstate 24 line in Model Year 2023. This new model maintains a high 13,500 BTU output while using less electricity than the previous model. NDQ stands for Non-Ducted Quiet, as it operates with very little noise compared to its predecessor. It is also equipped with a soft-start capability to reduce the system's initial electrical load.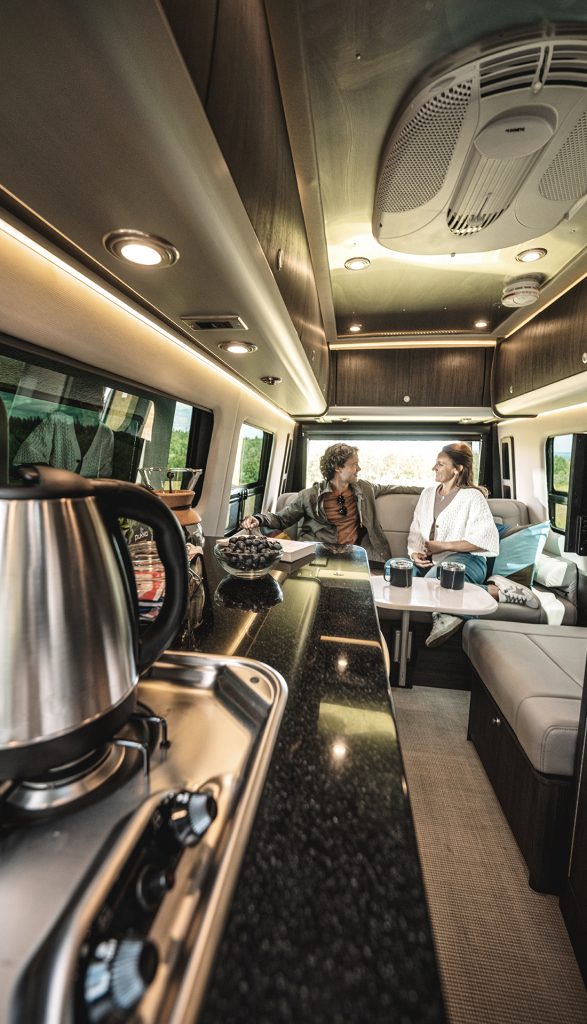 2023
Interstate 19 Updates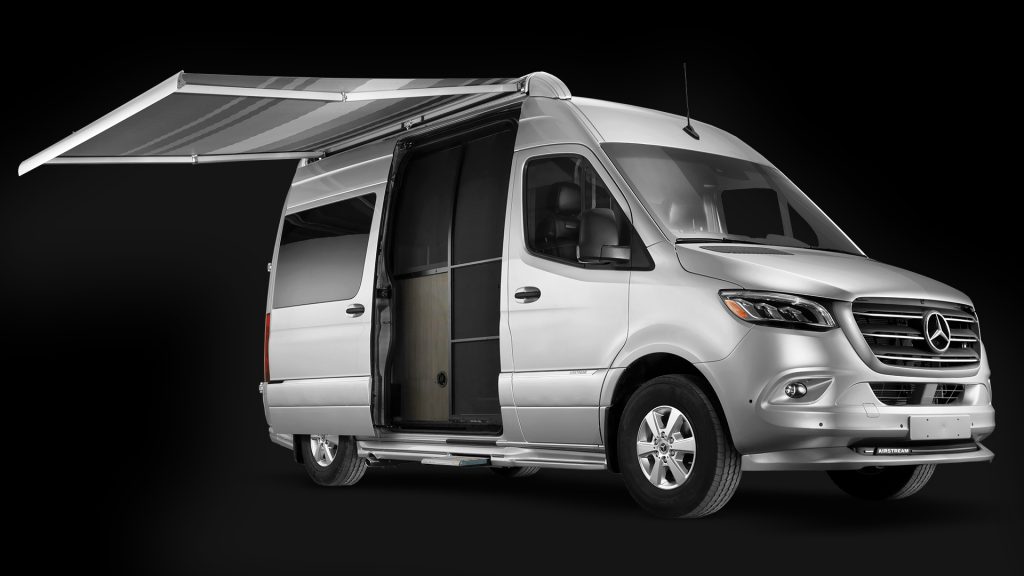 Extra Solar Ports Now Standard in Interstate 19
Similar to what customers will find in the Interstate 24GT and GL, two external solar ports now come standard in the Interstate 19. Add up to 600 more watts of solar harvesting capability and head even further off-grid by taking advantage of abundant, efficient solar power.
Diesel-Fueled Heating and Hot Water System
The furnace and hot water system transitions from propane to a diesel-fueled Truma Combi D. This efficient system simplifies operation and conserves propane fuel for all your cooking needs.
A New Air Conditioner with Soft-Start
The quiet, efficient soft-starting Coleman Mach 10 NDQ has been added to the Interstate 19 as well, giving this nimble touring coach a powerful cooling system.
Rangeline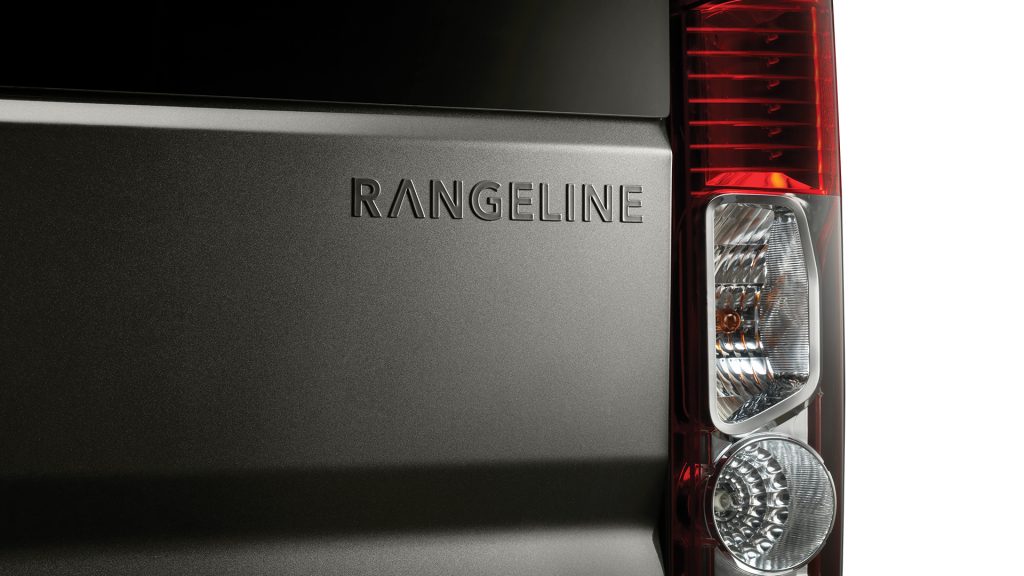 The Redesigned 2023 RAM ProMaster®  3500
Coming soon to Rangeline is the new and improved 2023 RAM ProMaster® 3500 chassis. This proven, dependable chassis has a redesigned front-end appearance and black alloy wheels that enhance the sleek exterior design and complement the black painted grille. The new chassis also includes upgraded safety features including Parallel and Perpendicular Park Assist to make it easier than ever to navigate tight parking spaces.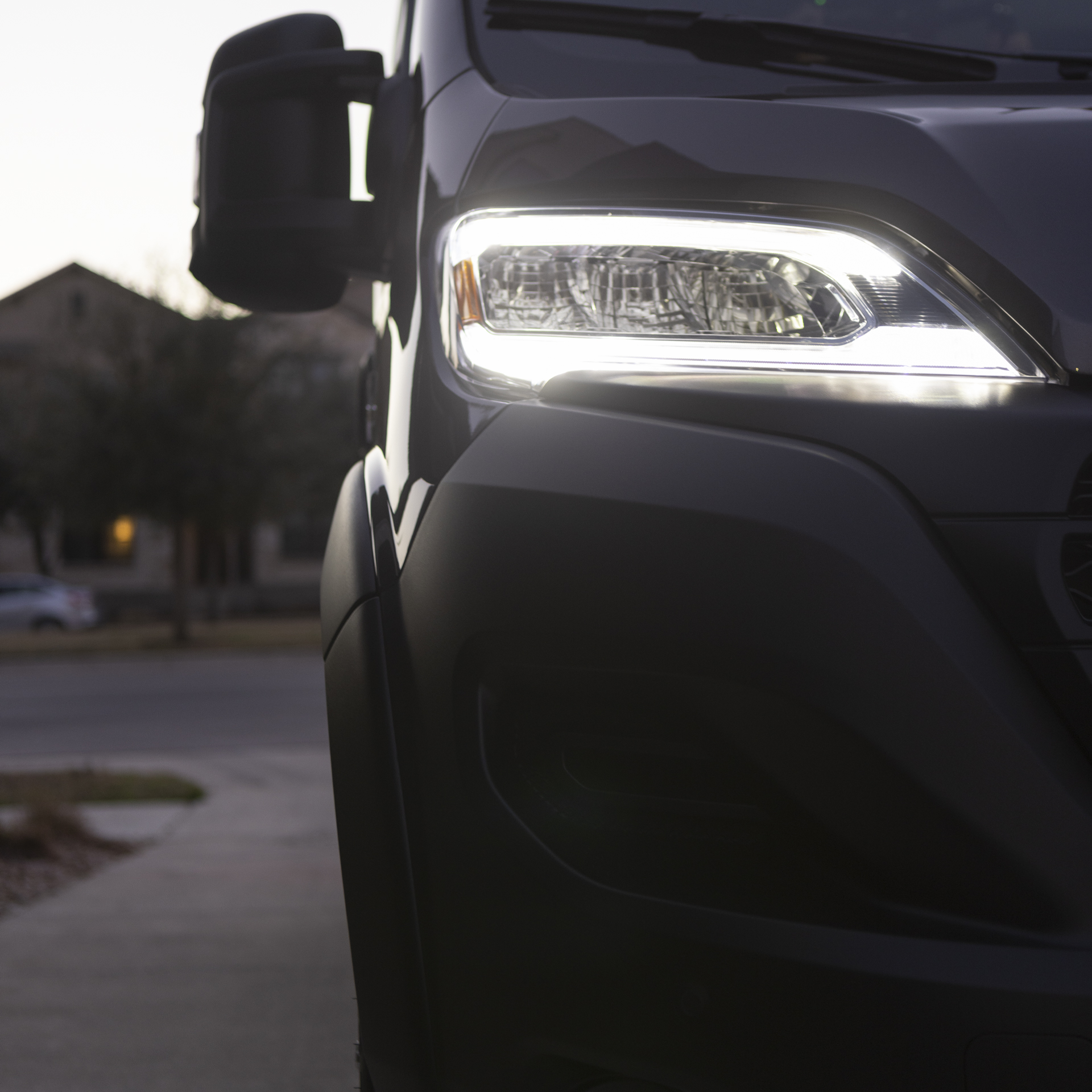 Ready to build your own Airstream touring coach? Configure your ideal model and start seeing yourself on the road to excellence.