Exploring a new way of life isn't for the faint of heart. So many "what ifs" can come into our minds, leading us away from change before we even begin to make it.
But then, there are the dreams that stick with us, palpable. These are the ones that we keep close, the ones that remain in our minds, the ones that we hold in our hearts.
Jacob and Tiffany Blaze had a dream like this.
"Do it," they say, in near unison.
That's the advice these newly-minted nomads would offer to anyone who's ever dreamed of life as a full-time wanderer.
Motoring around the country with their shiny Airstream – named Duke Silver – in tow, Jacob and Tiffany have redefined what home looks like for them. Gone are the days of the traditional lifestyle revolving around a suburban house with a white picket fence. Instead, the couple is enjoying the vast expanse of our country, one mile at a time.
Trading roots for wheels was not easy. Tiffany and Jacob have three children, including a baby and a toddler. They had a stable, predictable lifestyle. There was a routine in life. But the routine had become mundane.
"We were feeling complacent," says Jacob. "We decided we didn't want to stop growing and challenging ourselves. We also realized that the things we had were taking all of our time, and we wanted to spend more time with one another building memories and having adventures with the kids."
Tiffany echoes this sentiment, expressing that the days were too tightly scheduled. "It was the same thing. We woke up, ate, cooked for the kids, did our work, put the kids to bed, cleaned the house, went to bed, got up and did it all again. There was no real excitement to the day," she says.
"We wanted to be more intentional – with our family, with our relationship, with our lives, with our spiritual beliefs," says Jacob.
Tiffany and Jacob talked for a couple of years about taking long RV trips. The conversation gradually drifted towards living in an Airstream full-time. And then, they took the leap.
Once they decided to follow their dream, things went quickly, falling into place as if it was meant to be. They bought a 2015 Toyota Tundra, and then just a short while later, went to pick up their new home, a 2018 Flying Cloud 30FB bunk.
"We purchased it before we even saw it in person," says Tiffany. "We knew we wanted an Airstream because we wanted something that would be bright and feel like home. We saw our model online, and I said, 'This is it. This is home.'"
Before they hit the road, Jacob and Tiffany made a few tweaks to Duke Silver's interior to support traveling with their two small children. (Their oldest child is now off on his own, but the family meets up with him regularly.) They knew the back bedroom with the bunk would be the kids' room.
"We took out the full mattress and added some inexpensive flooring to create space for a play area, a toy box, a cozy little reading nook, and our baby's pack and play," says Jacob. "I really love the kids' room. Our three-year-old sleeps on the top bunk, and our baby has the playpen down below."
In their new life, so many things have changed, while others have stayed the same.
"It's just like real life, it just looks different," says Tiffany. "We still work, we still have all of the same daily challenges and responsibilities that come with raising two small kids and maintaining a home. We're just doing it our own way by traveling and having a tiny home."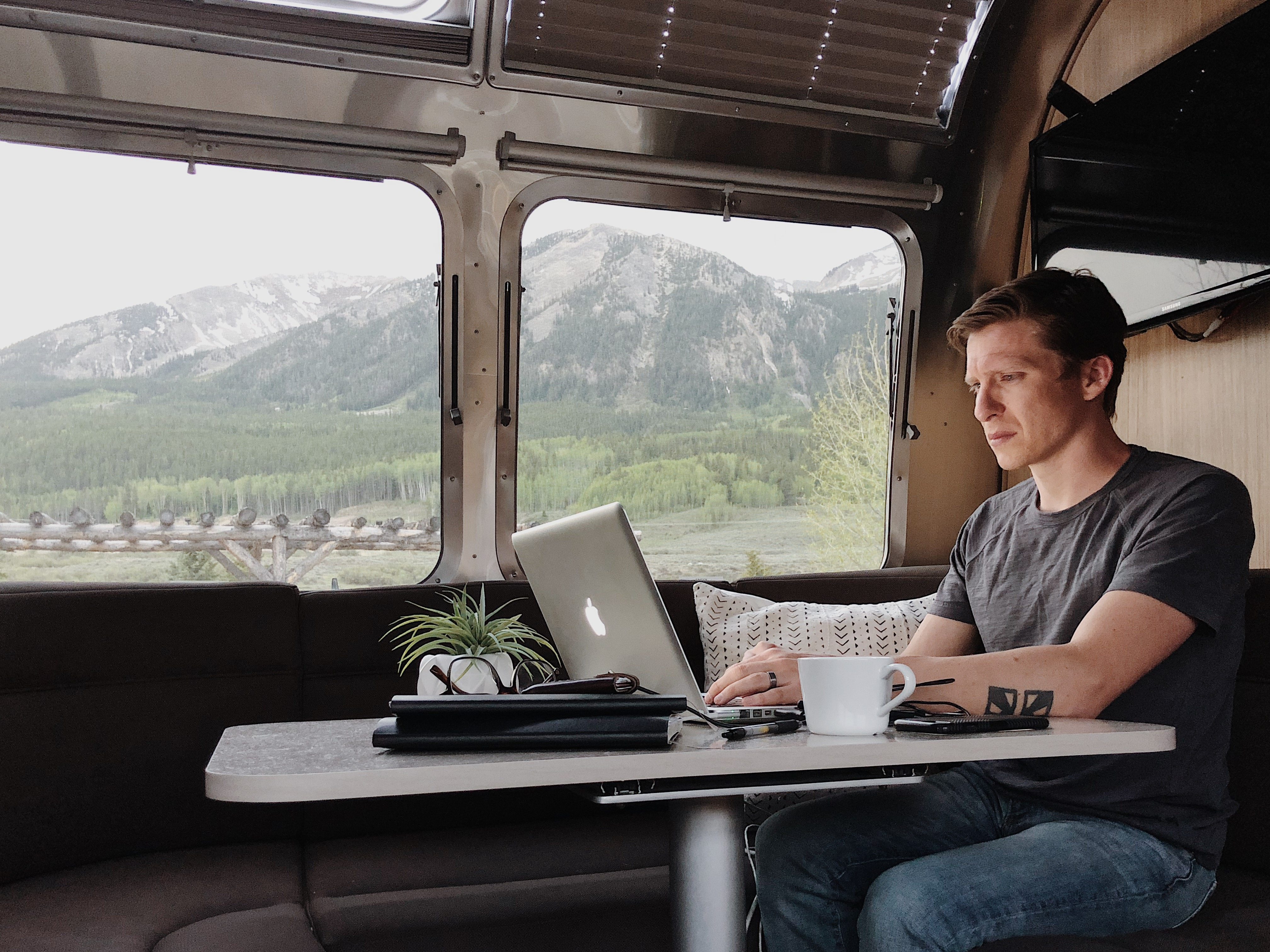 One difference: While Tiffany and Jacob seldom socialized with their neighbors back in the suburban neighborhood, the couple has forged strong relationships with folks they have met on the road.
"It's been a fun adventure," says Jacob. "We knew everything was going to be new and we knew we'd be learning a lot but, we also knew there'd be a lot of bonding and making fond memories together."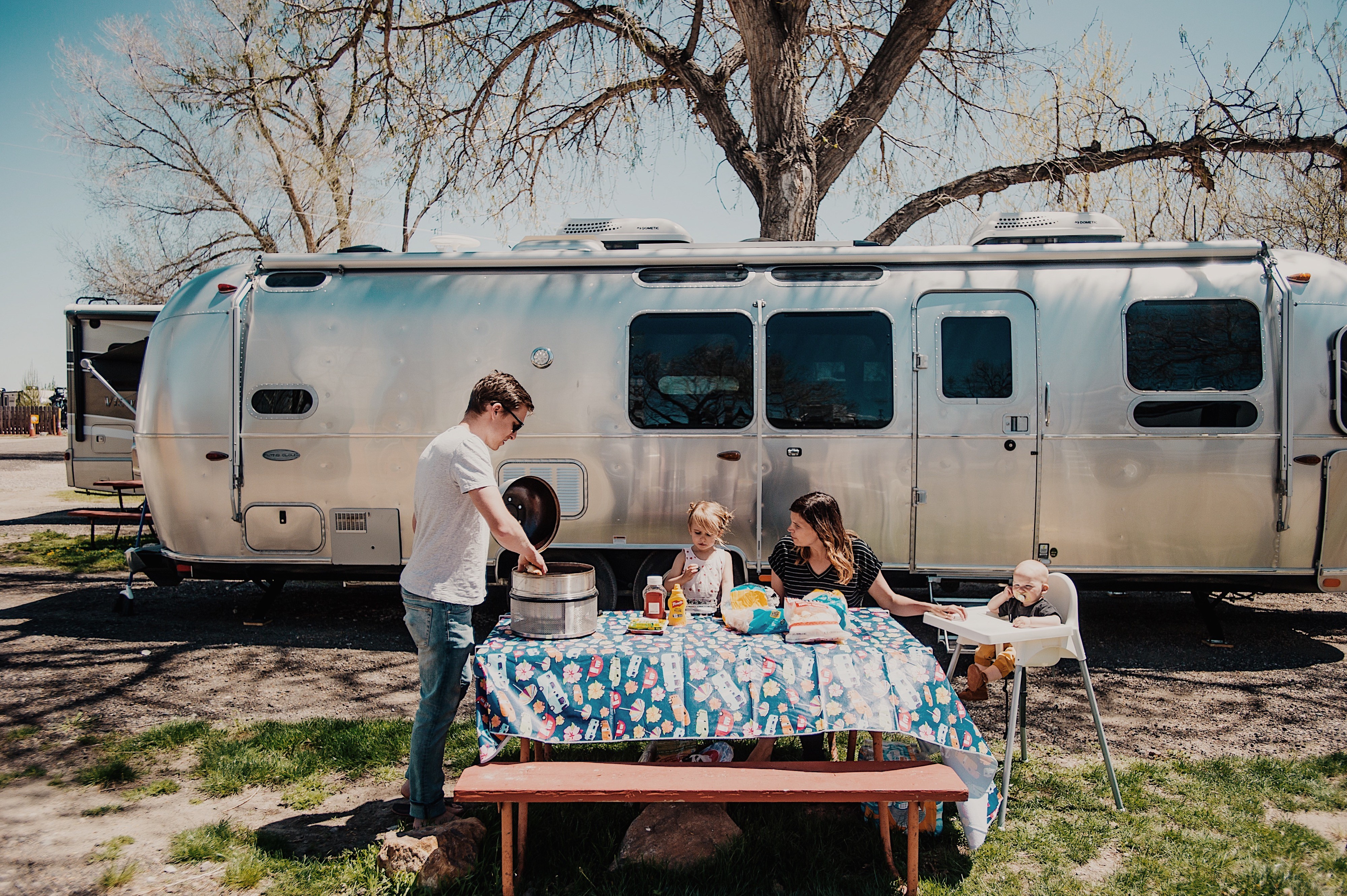 For Tiffany and Jacob, life on the road has delivered what they sought – an incredible transformation in their relationships, spirituality, and the way they live this one precious life.
"Do it," they say.
Image credit: Tay and McKay Photography