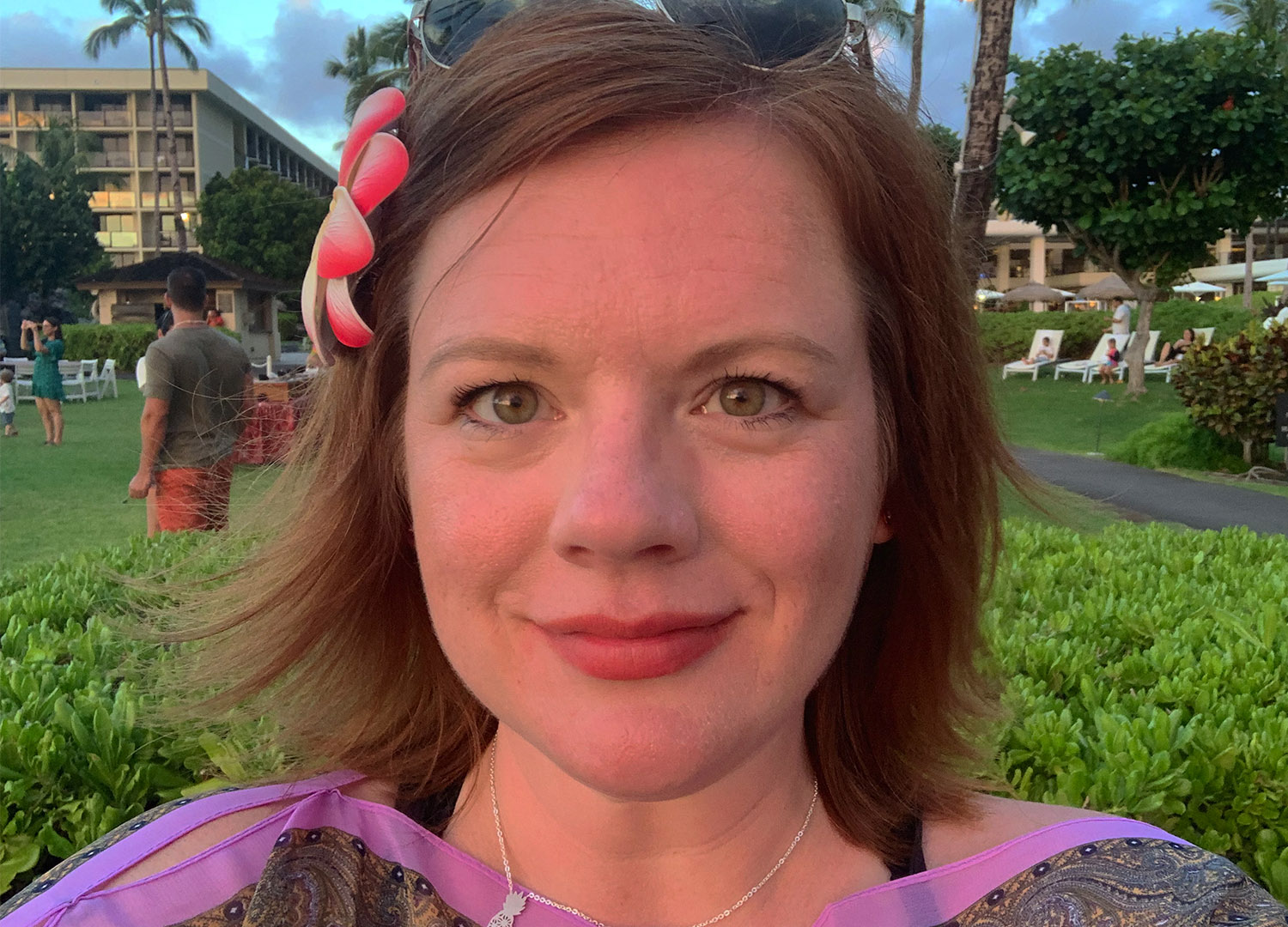 There is a bit of romance in how Jennifer came to join the Airstream family. While she and her husband were on their week-long camping honeymoon, they started to imagine them being in nature with an Airstream. At the time, they had a small box camper, but they both admired the design, durability and safety of Airstreams. So, on the way home from their honeymoon, they spent time researching options.
One month later, the couple gave themselves the perfect belated wedding gift – their Bambi International. Jennifer vividly remembers picking their Airstream up in southern Oregon, and their trip home with a stop at Crater Lake.
Jennifer and her husband did a lot of camping in the years after, along with their yellow Labrador Retriever. In 2010, Jennifer became pregnant with her first child. The idea of camping with a new baby seemed daunting.
"We weren't sure at first how much we would be traveling with an infant," she says. "We sold our Bambi with the full intention that we would get another in a couple of years."
Once their son was three years old, Jennifer and her husband decided to make good on their intention. In 2014, they bought their 2007 27' International FB. In 2016, Jennifer had another baby – a daughter.
"It's so funny now to look back now. With our first child, we thought camping would be hard with an infant. But when we had our second, we were out camping when she was three months old!" says Jennifer.
Then, after many wonderful years with their International, this past fall they decided to upgrade to a brand new 2018 30' Serenity. The couple had just spent three years remodeling their house, so they wanted the ease of having a new trailer. Plus, they plan on having many more years of camping with their family, so they decided to invest in the extra space.
"Our kids (now seven-and-a-half and three-and-a-half) absolutely love to go out in the Serenity, partly because of the adventure, but also because it's an extension of our home. They have all of their bedding and stuffed animals, and we have an area where we keep their toys. Now, we just bring our clothes and off we go," says Jennifer.
It feels like a quiet retreat

- Jennifer Griffin
These days, this family of four is out regularly, exploring the outdoors and all that nature has to offer. They especially like to hike, bike, kayak and paddleboard. Many of their best memories are made when exploring the world together in their Airstream. It's a time when they truly unplug from everyday life, slow down and take in the surroundings.
"It feels like a quiet retreat," says Jennifer. "We have busy lives, but what's important to me is being able to teach my kids the beauty of nature and the importance of exploring as a family."
Jennifer and her family live in Bothell, Washington, about 20 minutes northeast of Seattle.
"The Pacific Northwest is just such a beautiful playground. The diverse landscape is what makes me continue to fall in love with the area over and over again. I'm convinced that you could explore the Pacific Northwest your whole life and not see everything. There are mountains, canyons, desert areas, rainforests and the ocean," says Jennifer.
When planning their camping trips, Jennifer and her family usually pick state parks. And, they camp every month of the year except December ("mainly because of the holidays").
I think our travels give us time to slow down and appreciate each other.
They already have some trips scheduled in the coming years outside of the Pacific Northwest. In 2020, the family wants to go to Vancouver Island. In the next two to four years, when the kids are older, they have even longer trips on their list, such as the Grand Canyon, California's HWY 101, and Yellowstone.
"I think our travels give us time to slow down and appreciate each other. I hope that my kids will walk away with wonderful memories and want to do the same for their kids one day," says Jennifer.
Jennifer owns her own business as a brand strategist. She does graphic design and marketing primarily with small- to mid-sized companies looking to use storytelling as a format to build their brands.
In her spare time, Jennifer likes practicing yoga, cooking, photography, and travel. She's also an avid podcast listener.