Standing on a hillside in Vermont in 2018, Anthony Sullivan had a vision. It was a magical fall day – the hills verdant and the trees exploding with color. Anthony (who for years has been known simply by the nickname "Sully") had traveled to Vermont to visit a friend who was farming hemp plants. The plants were destined to be processed for extraction of their valuable cannabidiol oils which were becoming popular as a treatment for a variety of conditions. Known by the acronym CBD, cannabidiol had delivered great results as treatment for Sully's nine-year-old daughter, who experienced frequent seizures.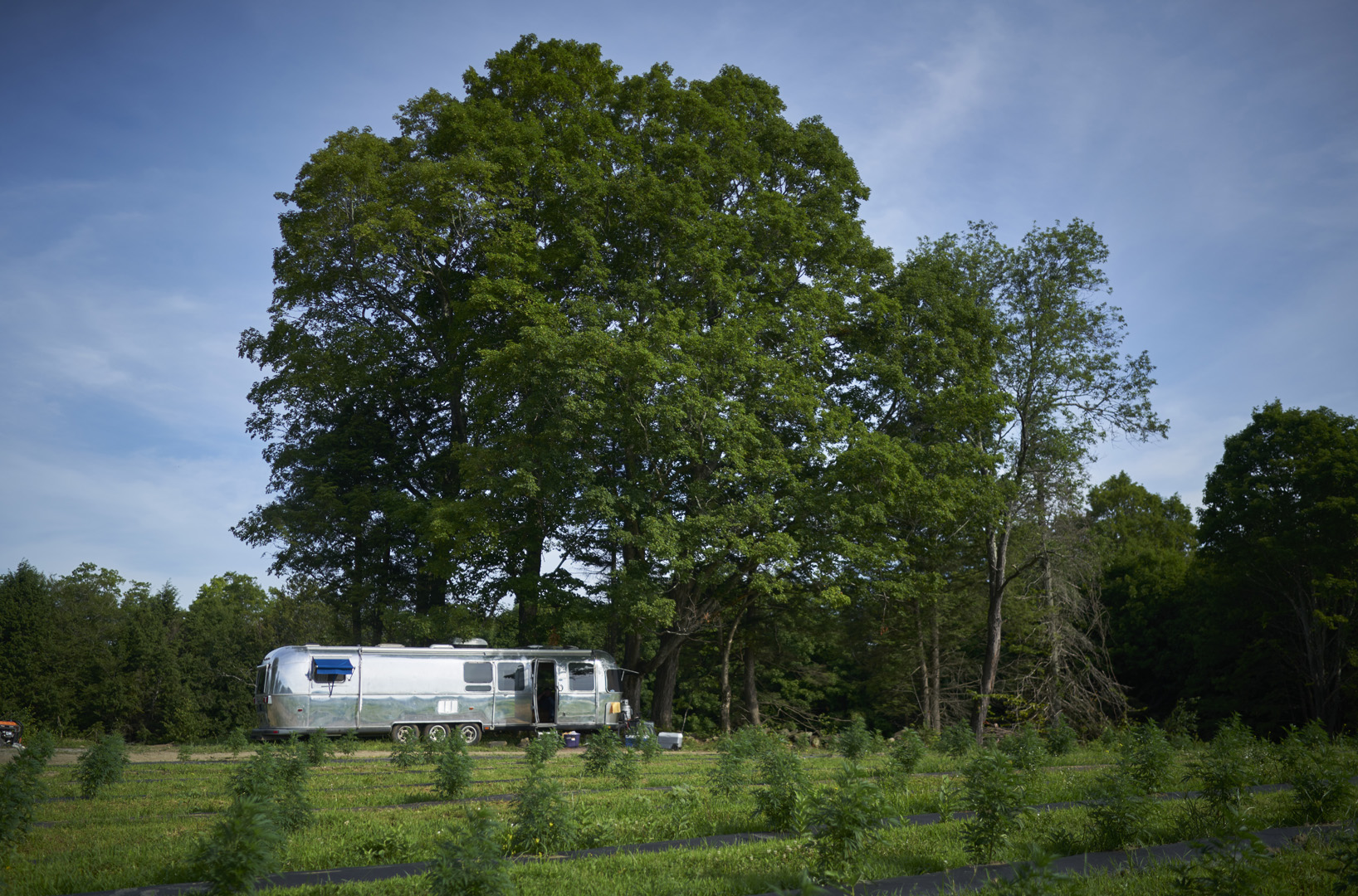 "She's really a vibrant, present kid – but she has acute special needs," says Sully of his daughter Devon. "When she started developing seizures when she was seven, the neurologist put her on a drug with a laundry list of side effects. And it just erased her personality." 
Sully and Devon's mother decided to take a chance and try CBD. 
"My initial reaction was no way," Sully remembers. "I've never really been into cannabis recreationally and I was hesitant to give it to my little girl. 
Legal in all 50 states, CBD is processed from cannabis plants but has none of the psychoactive effects associated with marijuana. 
"I slept on it, and decided that anything was better than what we were doing for Devon," he remembers. "She got a compassionate use medical marijuana card and we also started experimenting with liquid CBD, over a couple of months she was off the pharmaceutical drug, the seizures were gone, but best of all her personality returned."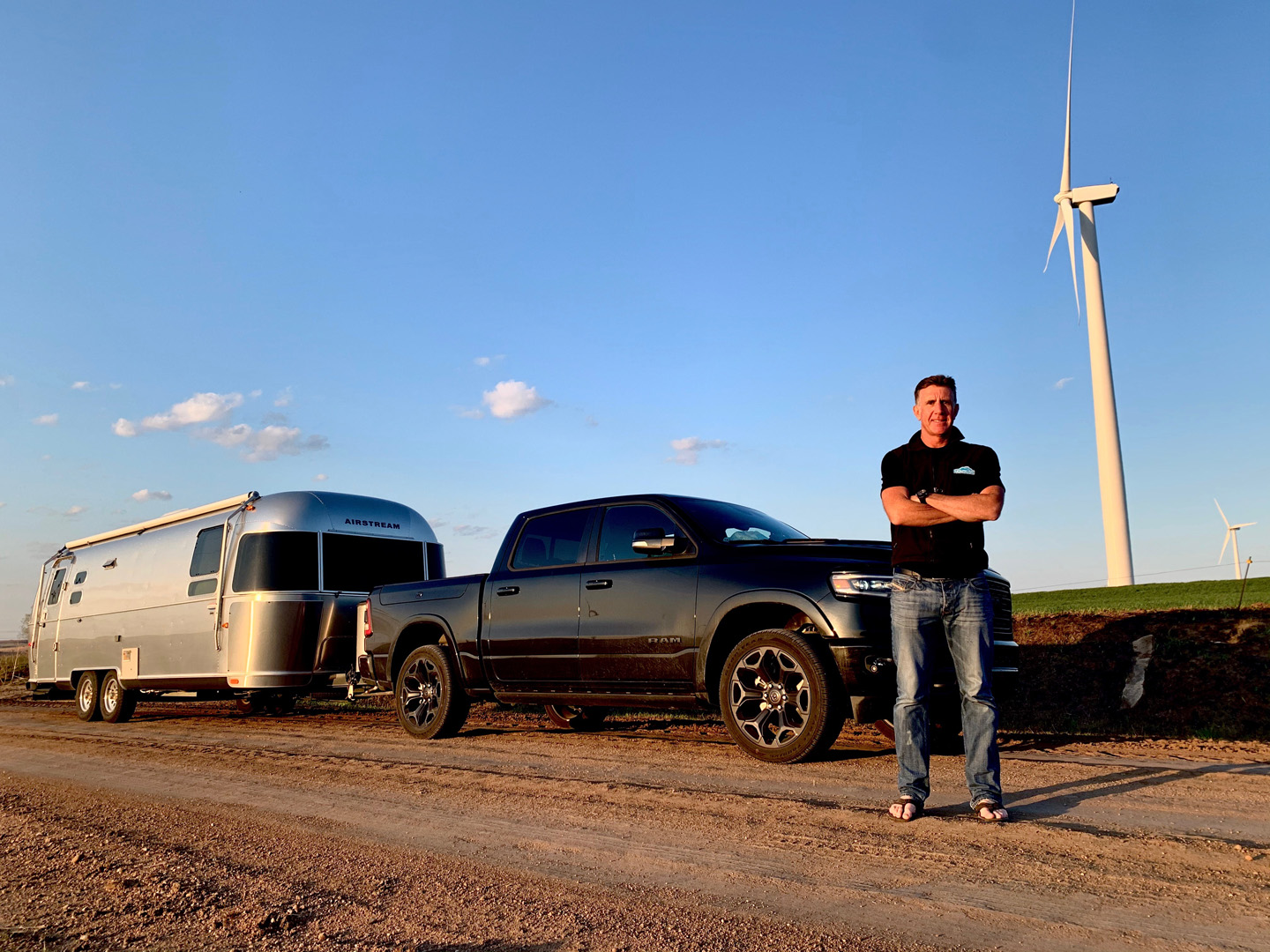 Standing among the shoulder-height hemp plants on that Vermont hill, Sully thought of Devon and the CBD treatments that had made such an impact. He knew then and there that he wanted to start his own hemp farm. If he was going to give her CBD he wanted to know where it was coming from, what was in it, and that it was the purest form of the plant possible.
"I know as much about farming as the next guy," Sully laughs, thinking back to those first days figuring out how to turn his dream into a reality. "But I was at this point in my career when I was looking for something new, and I realized this could be my legacy – something that has real meaning and that could help people, something I could do for Devon."
For years, Sully made his career as a celebrity pitchman on the Home Shopping Network before establishing his own production company in 1998. He became famous starring in OxiClean commercials and starred alongside Billy Mays on the Discovery Channel show PitchMen. 
By 2018, Sully was ready to throw himself into something new. Never one to do anything halfway, Sully's adventure in farming has had its ups and downs, but two years after his epiphany on that Vermont hillside, Sully has turned his vision into a thriving CBD wellness brand called MONTKUSH. The company sells a variety of CBD products with Full Spectrum Rosin on their website, and has been lauded for creating some of the finest CBD extracts on the market.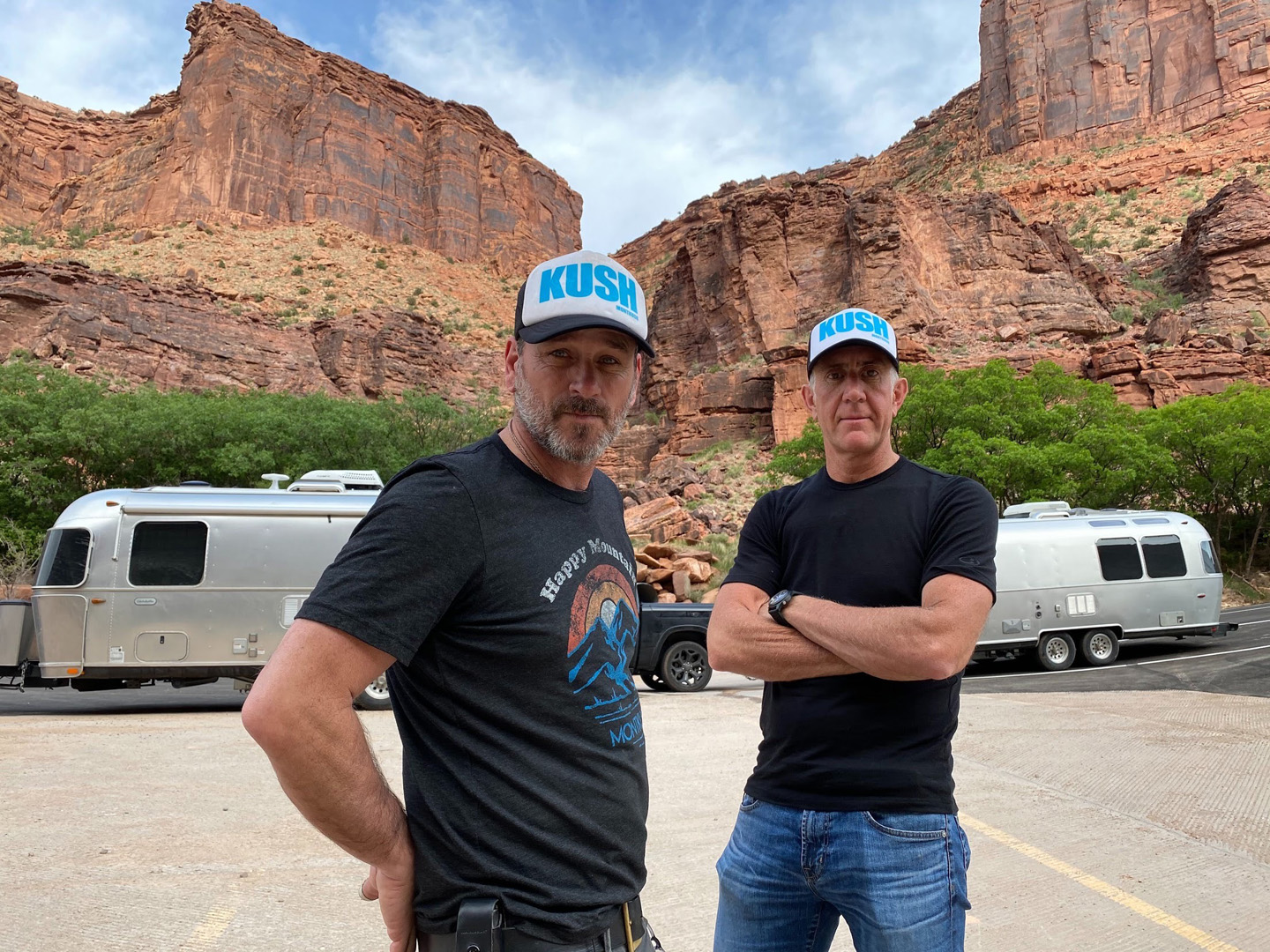 But the road to CBD success hasn't been easy. Sully knew that if his dream was going to become a reality, he would need a solid business partner to help him navigate the ins and outs of the CBD industry. His first step was partnering with Dave Christian, a longtime friend. Together they researched and met with other farmers to learn from their experience. They purchased a piece of land on a hillside in Vermont that met their requirements for soil consistency, sunlight, and proximity to a workforce to help harvest the plants. They built greenhouses, sprouted 60,000 hemp seedlings, and bought the necessary agricultural equipment to prepare the soil and plant.
"Neither of us knew anything about agriculture, but we learned quickly," says Dave with a laugh. "We got an organic certification, and we got the plants in the ground. We breathed a sigh of relief, but the second part of the challenge is the harvest." 
On their 116 acre farm called MONTKUSH, they set up an impromptu headquarters with several old, used white box trailers. As Sully and Dave realized how successful their enterprise had become, they also realized they wanted accommodations on the farm that better suited their personalities and lifestyle the pair decided to buy a used 33 foot Excella Airstream to use as corporate HQ. "We wanted something with some style, panache that spoke to where we were going with our operation. Airstream was the perfect choice." 
The Airstream sat at the top of the farm for the whole of 2019. Locals helped with the harvest, and there's a state-of-the art commercial grade press to extract the CBD without use of chemicals on the premises. 
"There are a lot of good CBD brands out there," says Sully, "but our method of extraction using the press is unique and preserves the integrity of the plant. We want the closest thing to Mother Nature and we try to get a fingerprint of the plant in our end product. My goal was to present Devon with the purest, best possible CBD that I could make."
The standard process for extracting CBD uses ethanol and chemical solvents to isolate the CBD into a crystal. Sully says this process strips away beneficial naturally occurring compounds found within the plant. MONTKUSH calls their exclusive process "fresh squeezed," utilizing low heat and high pressure to force the full-spectrum of CBD rosin out of the plants. 
"It's really labor intensive, but it's worth it to get this pure product," says Sully. "We sent the rosin to labs and to the scientists making our topicals and they say they've never seen anything like it. We came at it from a different angle and in doing so have discovered what we believe is the purest end product out there."
Sully and Dave also brought in a film crew to produce the first hemp industry unscripted television show. They'll document everything, from the planting to the harvesting to what they call "The Rosin Run": A cross-country trip hauling 300 kilograms of rosin from Vermont to Phoenix AZ, with Airstreams in tow – one a 2010 International and the other a 2018 Globetrotter.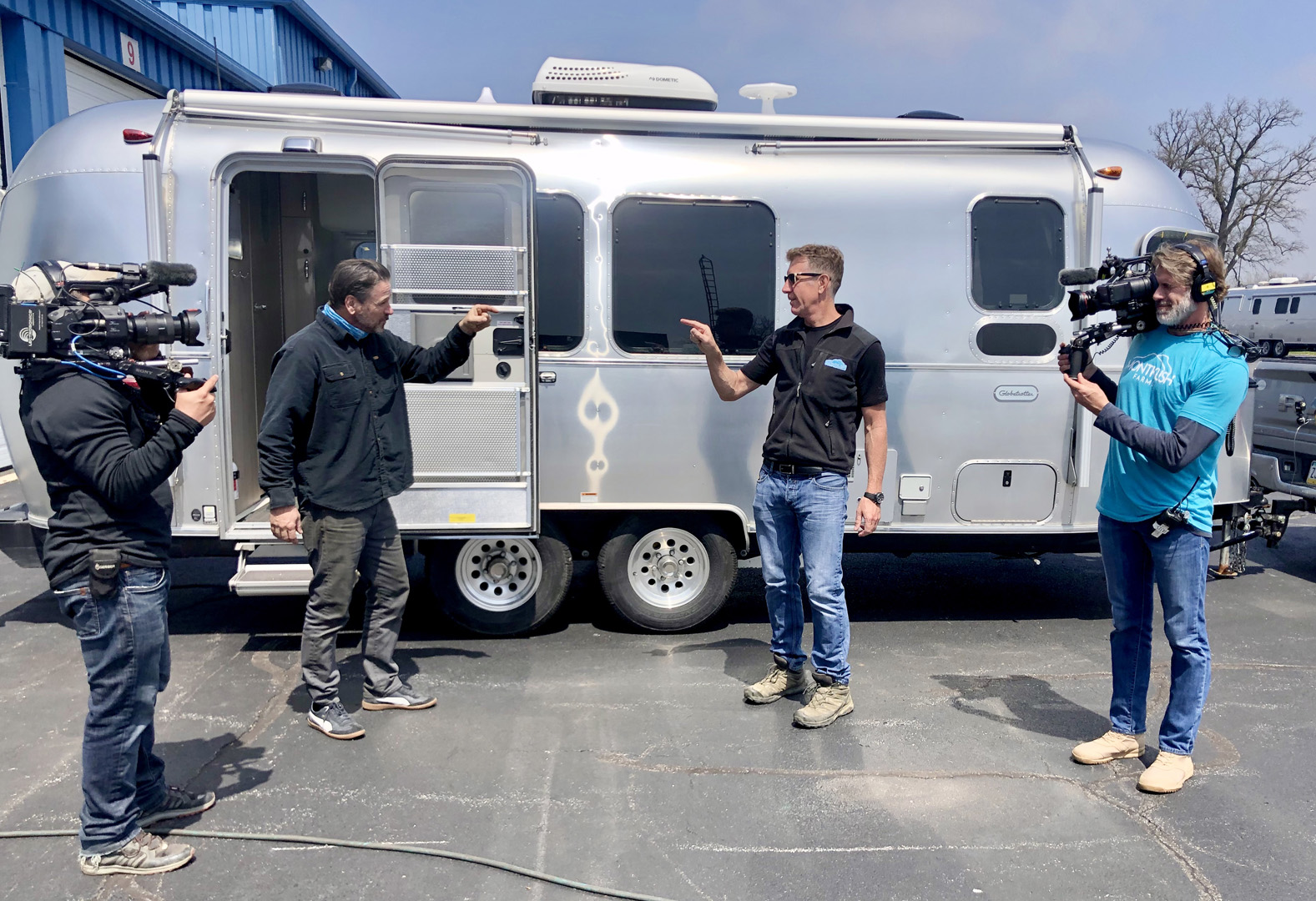 "The Rosin Run should have only taken us 4 days but we had so much fun that we spent a month on the road," says Sully. "It was such an incredible experience. Having the Airstreams was a game changer. We could boondock, stay in friends' driveways and managed to find a few great RV parks along the way from Malibu to Yellowstone. It's a beautiful and simplistic way to travel. Everything and then some is in the back. There is no way we would have been able to climb the Kelso sand dune one day and have a blast out on the Bonneville Salt Flats the next without the freedom the silver bullets gave us."
"The Airstreams are the solution," says Sully. "This is the first time in a long time that I'm not staying in hotels, and I don't know that I'll ever go back. We are literally Living the Stream!" 
Dave agrees. 
"It's an amazing refuge and sanctuary; to have everything with us at all times, and then to set up on the farm in a beautiful setting," says Dave of his Airstream experience. "It's so nice to sit and watch the sunset from the top of our mountain. We watch the plants grow from a dirt patch to a green carpet."
They welcome other Airstreamers to join them at MONTKUSH farms in the fall. Harvest is a beautiful time of year and there's room for a few Airstreams to park and stay, and maybe even in the harvest. They encourage Airstreamers who are interested to reach out directly through social media at @montkush or through the website.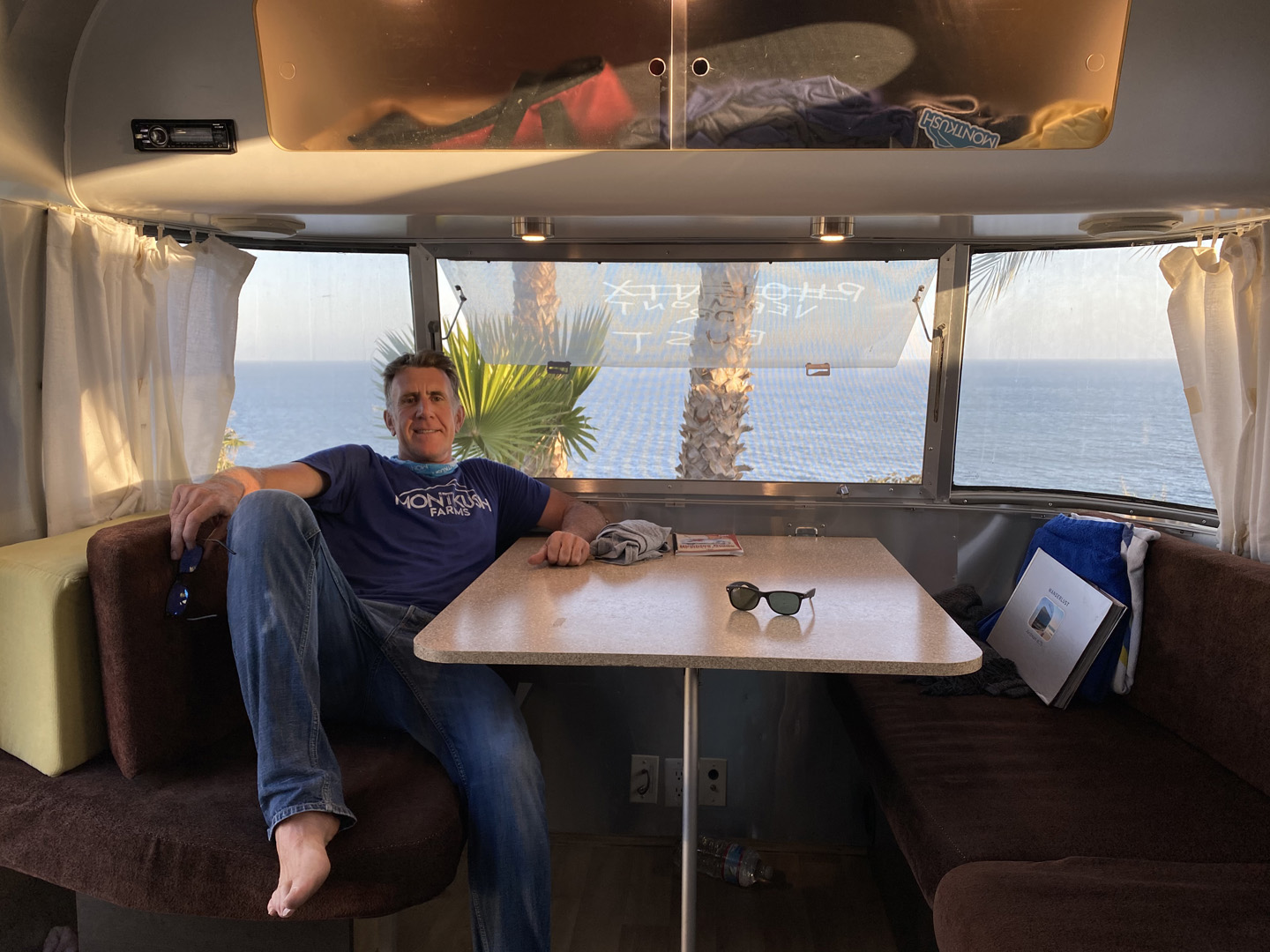 "We're happy to be part of the Airstream family!" says Sully.