In this great, wide world, there are so many ways to enjoy the outdoors. Airstream® Ambassador Mike Heaivilin has found his perfect, wild niche – rock crawling.
Rock crawling is a sort of four-wheeled workout. This extreme sport consists of taking a vehicle (in Mike's case, a Jeep) through courses of mountain trails. Every trail is different, but all are marked by obstacles, such as mountain foothills, rock piles and boulders. It's a technical endeavor that requires precision and control. Speed, in this sport, is your enemy.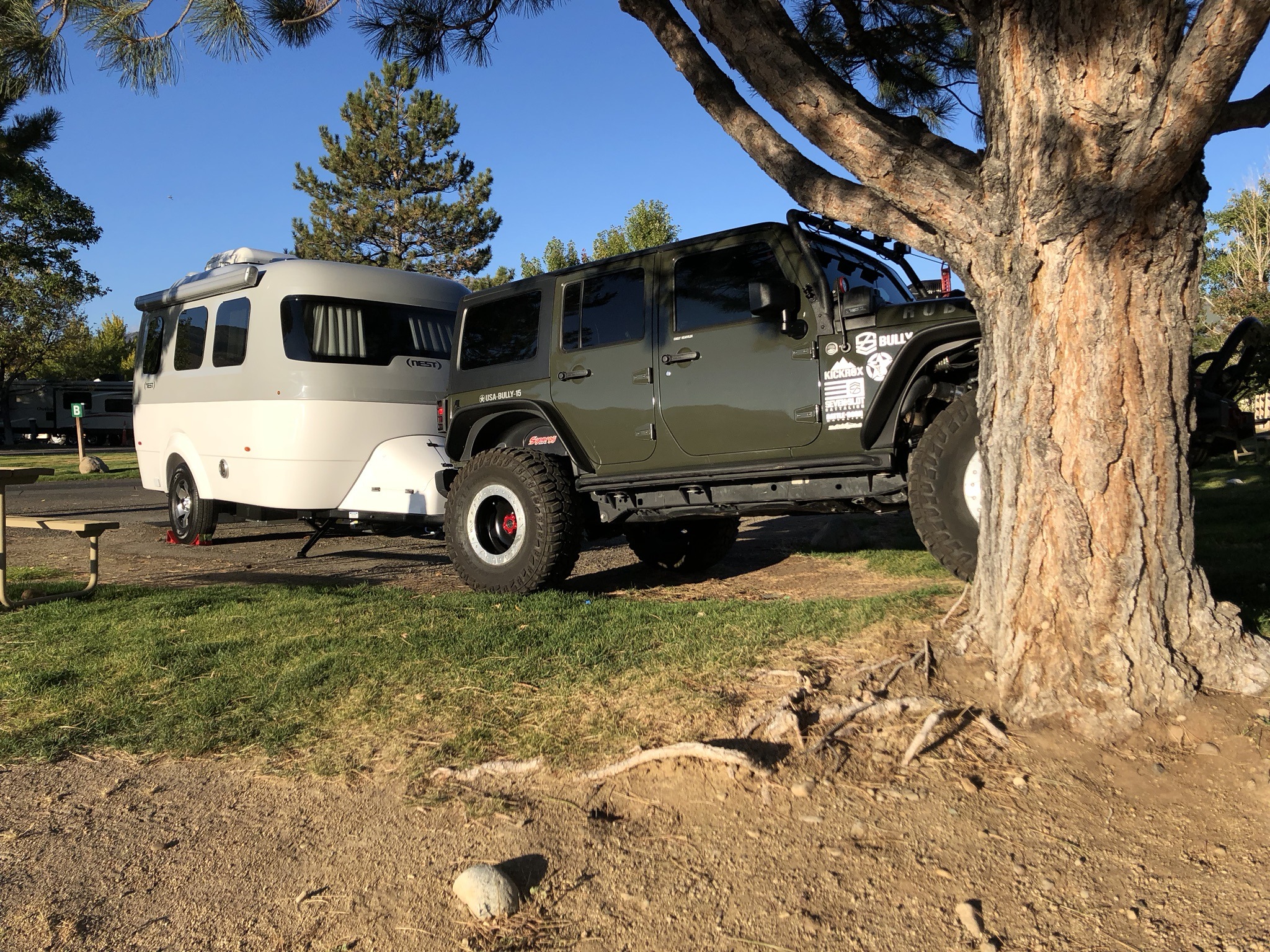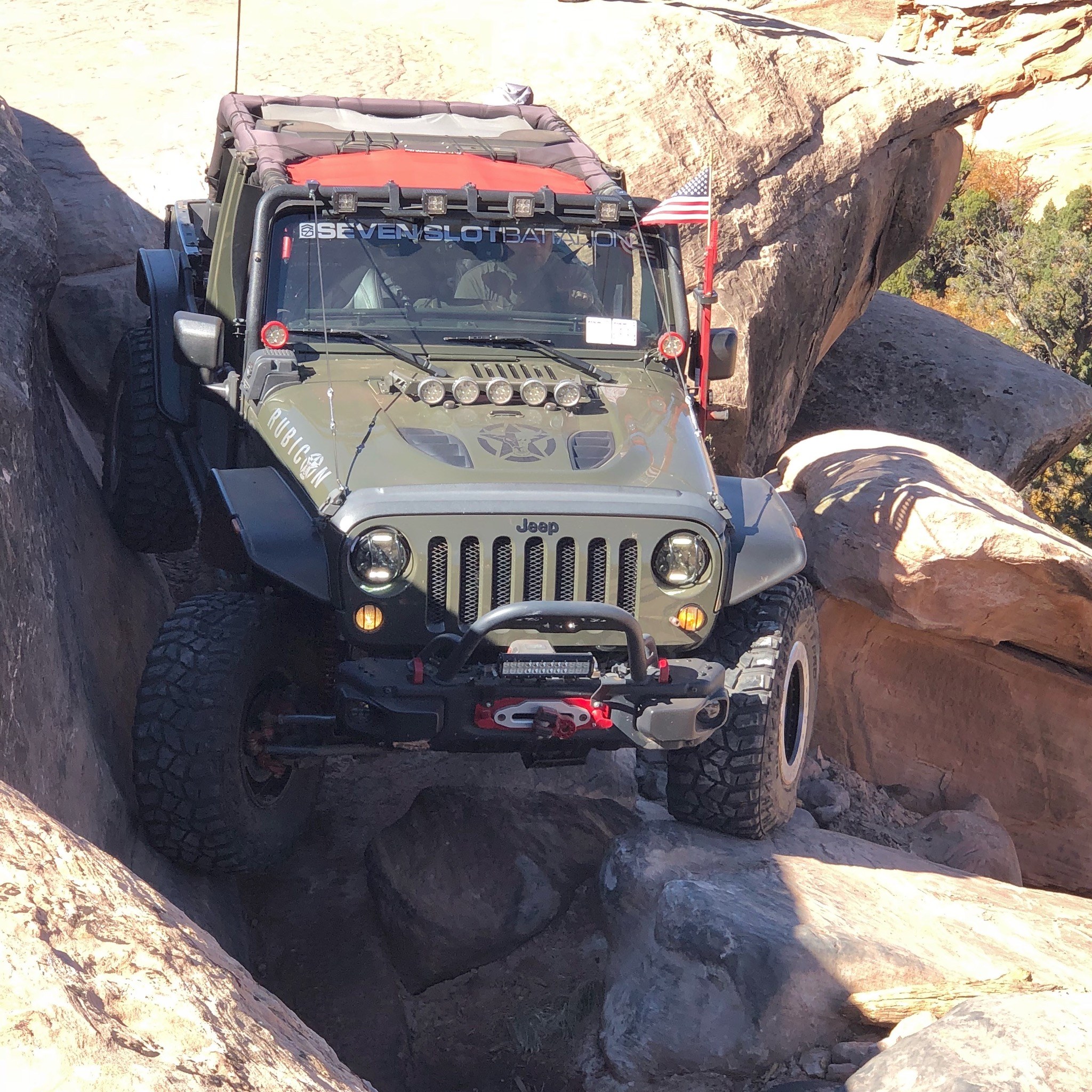 When Airstream caught up with Mike, he had just completed a rock crawling course in Moab, UT. His wife Luz and their four-year-old grandson, Liam, were his traveling and competition companions. And their digs were the couple's new Airstream Nest, tentatively named Rocky.
While the Nest is new for Mike, the idea of owning an Airstream isn't. His parents had one – a behemoth that could accommodate the entire family of eight. "We grew up with Airstream, traveling. My family absolutely loved it. I've always had nostalgia for the brand."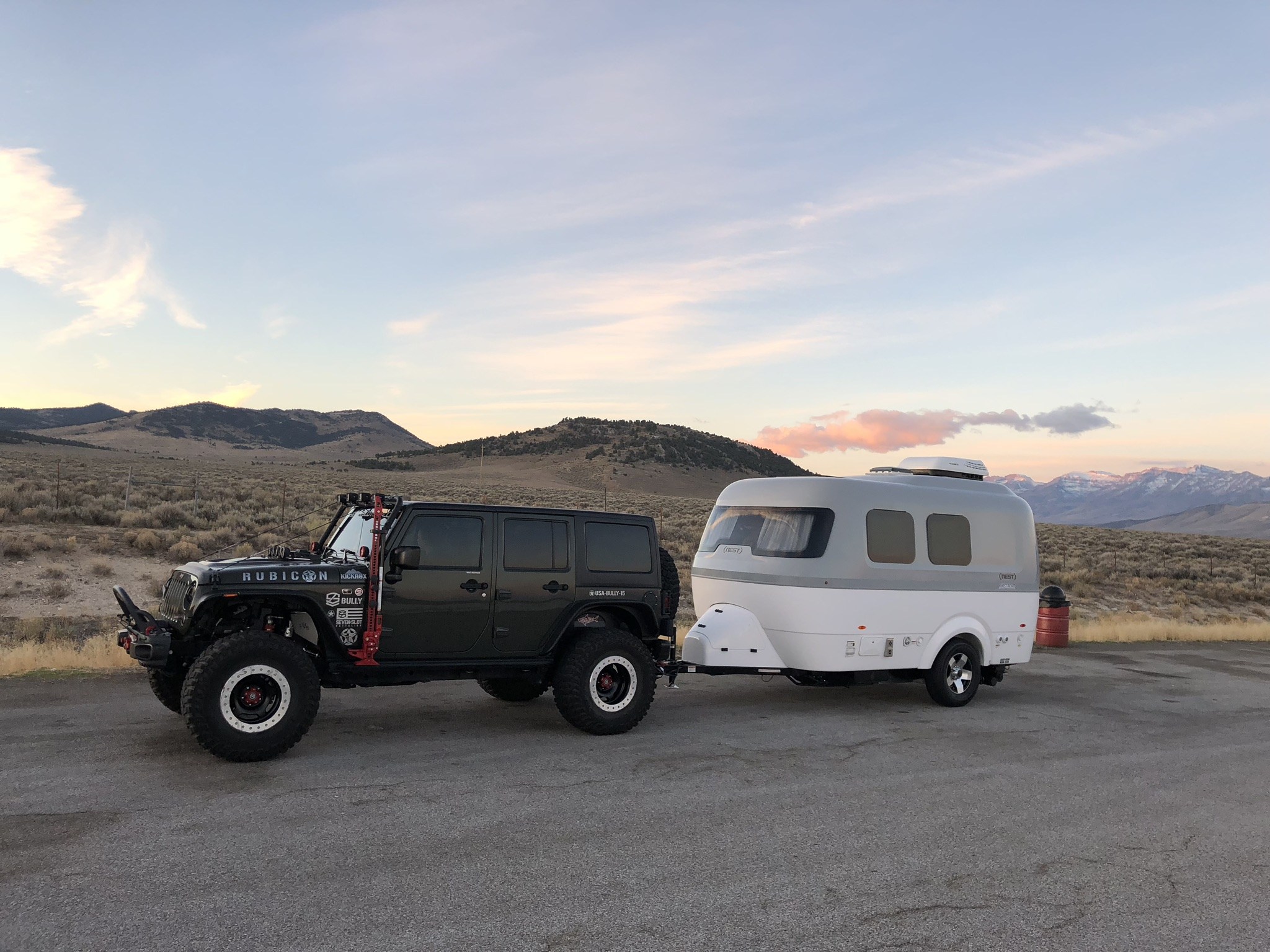 When Mike decided to pull the trigger on his own Airstream, there were two major considerations: he wanted to be able to tow it with his jeep and be comfortable after a long day of rock crawling.
"One of the things about rock crawling is that you're out there all day. There could be twelve-hour days," says Mike.
During his search for the perfect, ultra-towable trailer, Mike briefly considered other brands but decided they didn't fit his family's lifestyle. "The other models didn't have the level of comfort my wife and I wanted," he says. "And then I heard about the Nest."
"The trails can be a little rough," says Mike. "So, it's nice to come back to a nice, cozy home-away-from-home."
Mike and Luz got their Nest in September, although they were sold on it much earlier. "I heard about the Nest about a year before it came out," says Mike. "I called the nearest dealer to my home in Reno and told them when they got one in that I wanted to come and see it." When Mike and Luz finally got their eyes on a Nest, it proved to be exactly what they had imagined. "The Nest just had everything we needed," says Mike.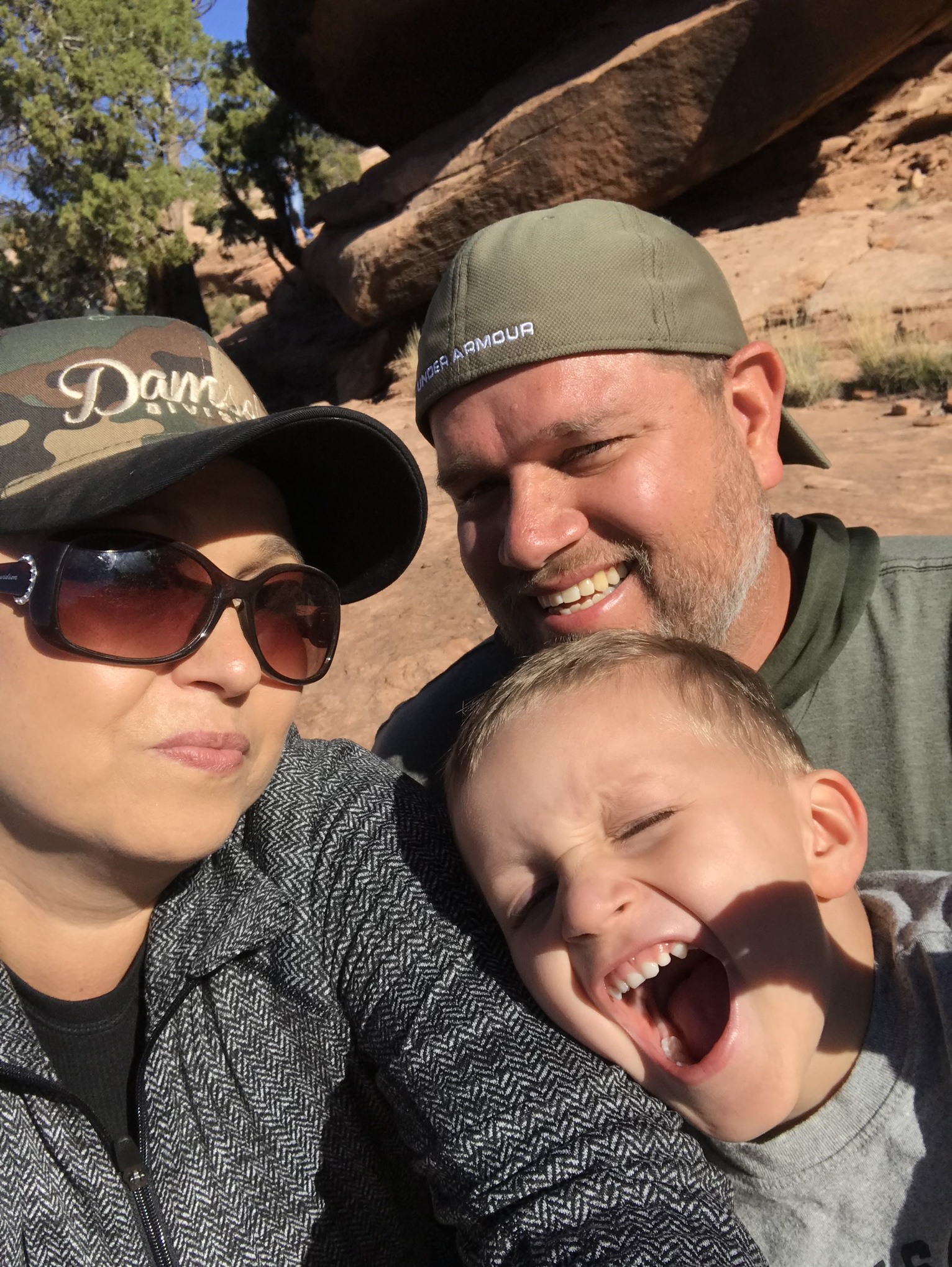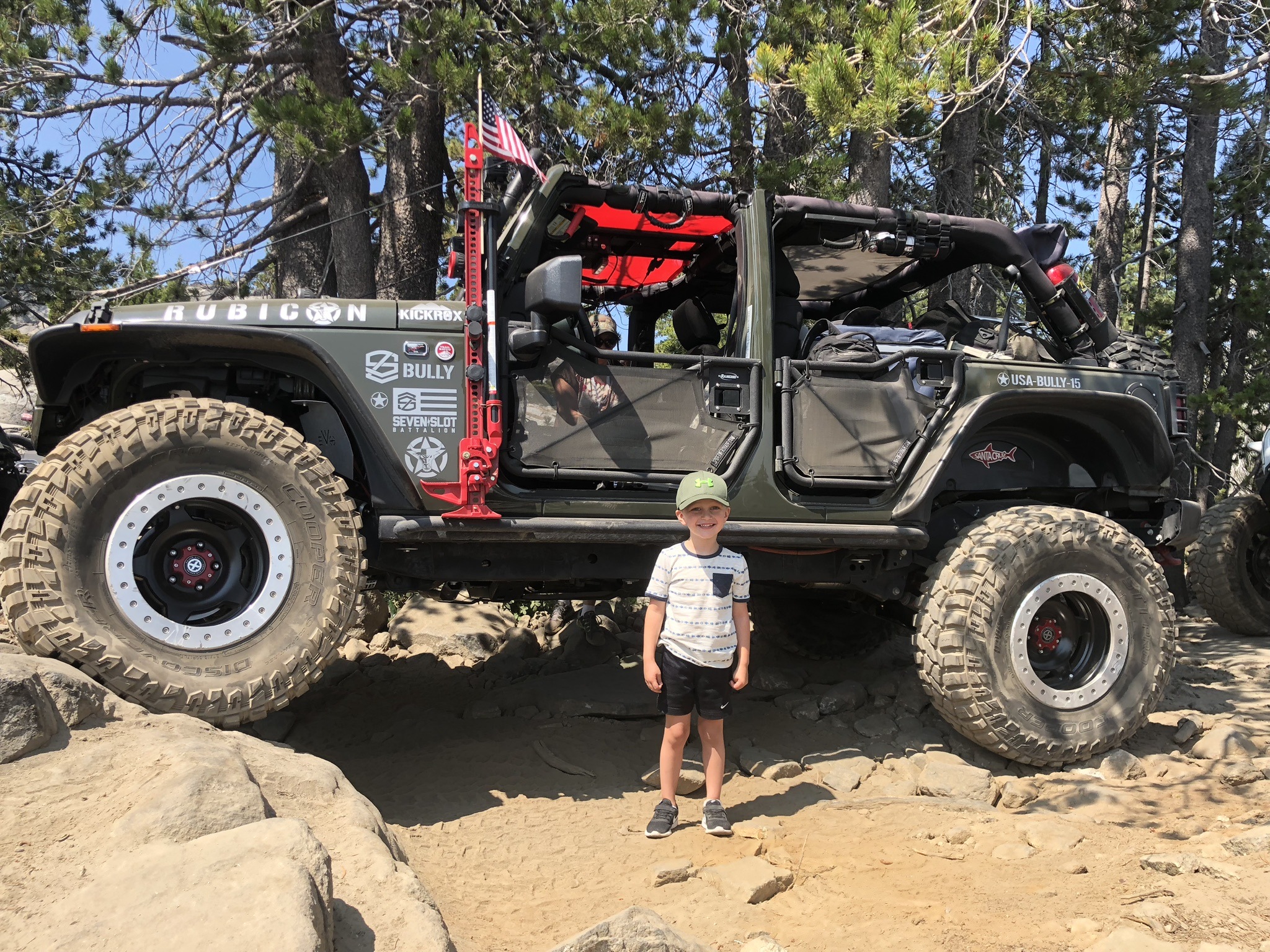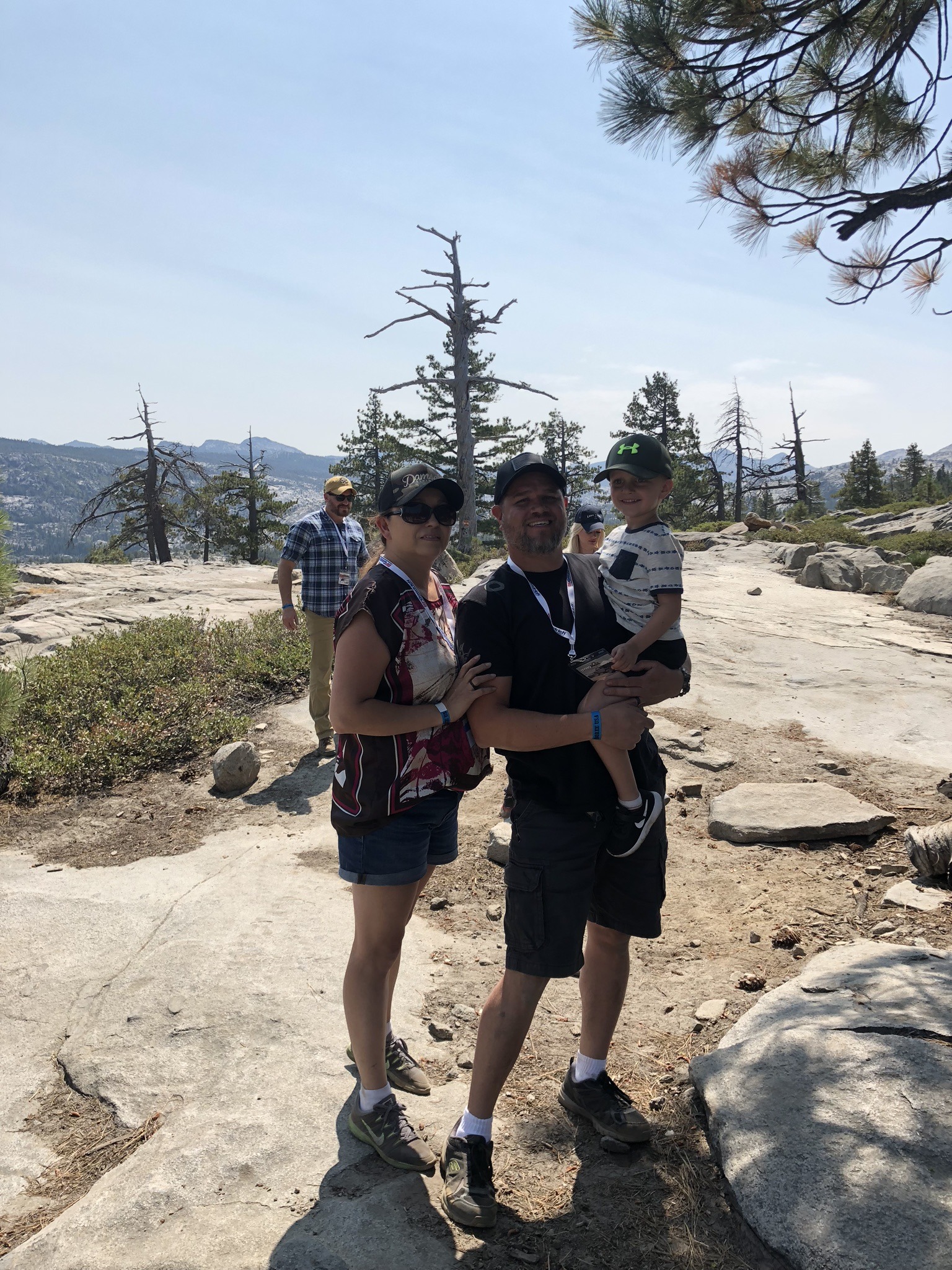 These days, Mike, Luz and Liam are giving their Nest a real workout. In addition to taking it to rock crawling events, the family uses the Nest for the weekend trips.
Mike and Luz chose the 16U model, and they love its dinette. Mike, who is vice president of e-commerce for an import company, enjoys the space as a place to check in with work when they are in the backcountry. Luz uses the table as extra counter space when cooking dinner.
"I fish, so a lot of times we have fresh fish for dinner," says Mike. The outdoor shower option comes in handy here, as Mike cleans the fish trailer-side and prepares it for the grill. The family cooks veggies and other sides inside on the two-burner cooktop. Breakfast is biscuits with gravy; they bake their biscuits over the fire pit and make the gravy inside.
After a long, dusty day of rock crawling, the family comes back to the Nest and makes good use of the shower to get clean before settling down for the night. He and Luz put a TV in their Nest, so the family nestles in for some Netflix before bed. With the dinette easily converting to a large bed, everyone has room to spread out and get comfortable. Liam can play games on his tablet or watch a show with grandpa and grandma.
Mike, Luz and Liam are clearly hooked on their Nest. They already have a handful of outings planned for the coming months – some for rock crawling, others for simply getting out and exploring nature.
"The Nest is just so nice and comfortable that we are always looking forward to taking the next trail," says Mike.