Meet Dre, a textile artist who utilizes exclusively repurposed fabrics and materials. She describes her work as "folk-pop art," using symbolism and geometric shapes to create intricately crafted quilts, tapestries, pillows, and patches.
Dre's love for quilting began as a respite from school work during her senior year in college. Pursuing her love for textiles and unique mediums, she headed west to Los Angeles to work for an interior designer. Here, she collected left-over fabric samples and upholstery scraps that she knew she had to create something special with.
Acquiring the variety of material she did gave Dre creative inspiration that later would lead into her eclectic style today. Her theory in creating quilts from an array of collaged symbolic mandalas, haunting eyes, and eerie pixilated imagery from mix-and-matched fabric, is to draw fear out and good energy in with every quilt.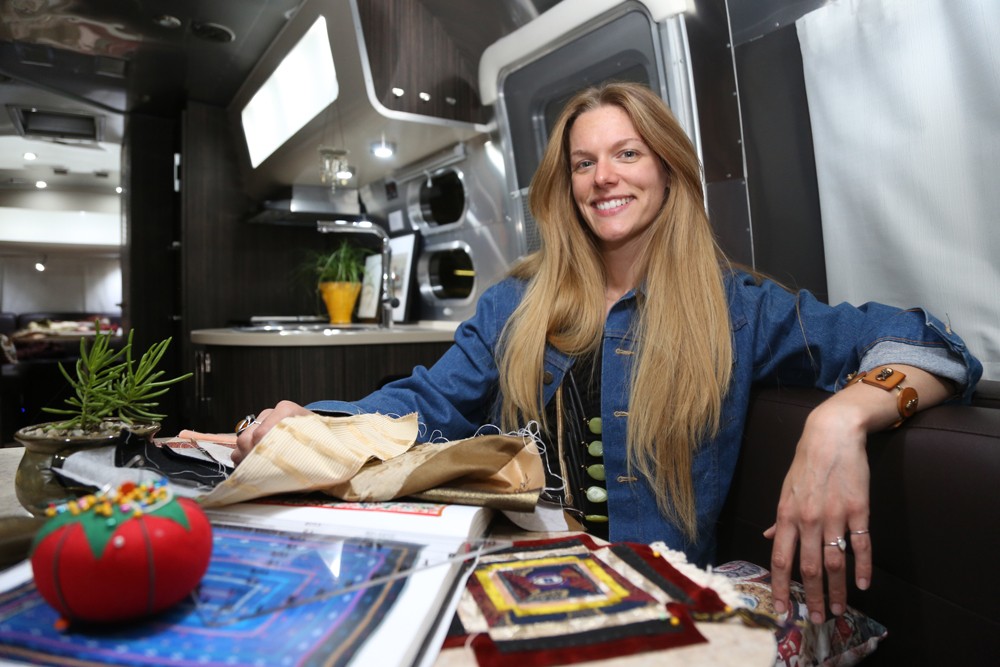 During her travels across the country, Dre imagined a life on the road — living in different locations for a short period of time, taking on new experiences, and embracing life with a widened perspective. Not long after, she made an inquiry regarding an Airstream for sale on the side of the road. The trailer (later named 'Freddie Mercury') was hers just in time for her 28th birthday.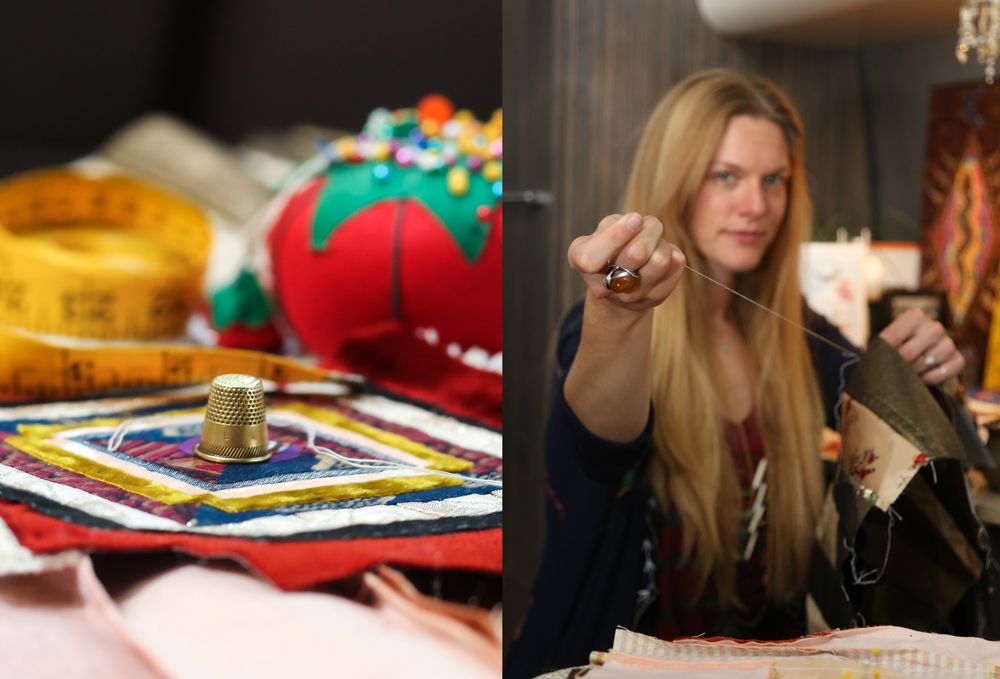 Dre soon discovered that her new Airstream was cozy; and she would need to figure out how best to utilize the small space while working with oversized materials. She found a solution in becoming more intentional with her use of the space, considering it a daily practice to work in a clean and more organized fashion.
Dre's creative journey continues as she sets out to explore new locations, meet new people, and collect new materials. She looks forward to drawing inspiration from people she meets along  the way and hopes they, in turn, will gain inspiration from from her use of refurbished materials and recycled mediums.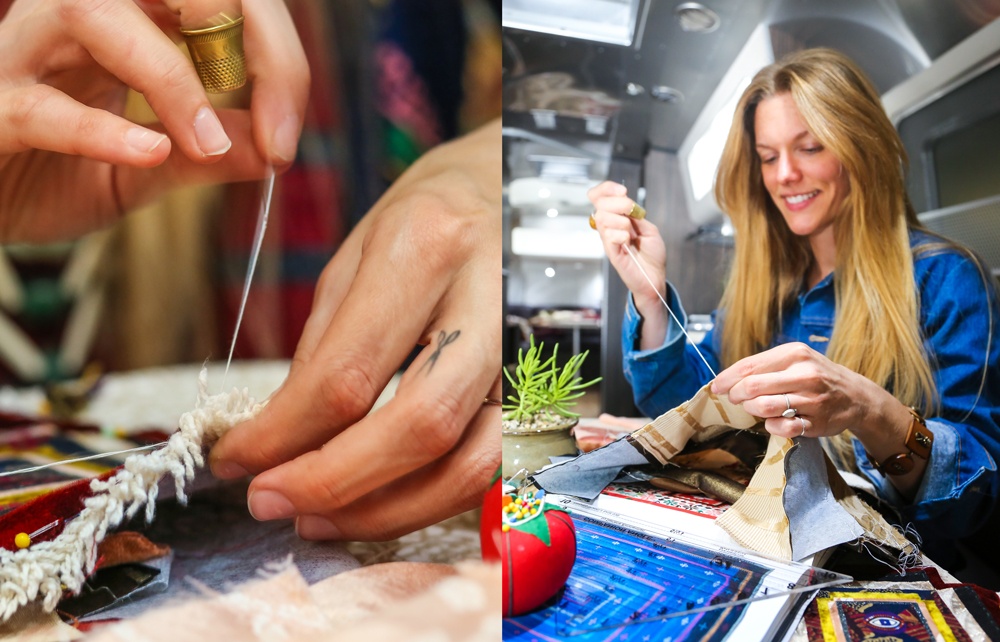 ---
Find Dre McLeod online at…
Social Link Social Link Social Link Social Link Social Link
Read more stories of people living their lives on the road, watch videos, download guides, share your own story, and more on our My Airstream, My Story page.