The first Airstream Wally Byam Caravan traveled to Mexico and Central America. Wally Byam called the tour the "1951 First Annual Inter-American Trailercoach Caravan Tour, El Paso, Texas to Managua, Nicaragua."
The tour was open to all manufactured travel trailers, though Airstream was predominant. One hearty soul went from Texas to Mexico City towing a Spartan.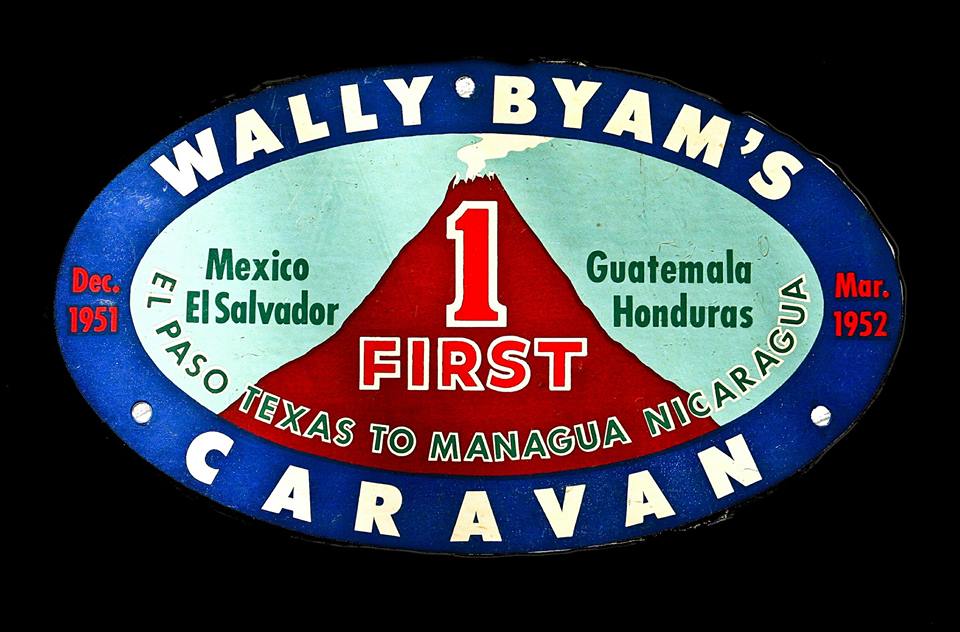 Wally found it necessary to keep track of his brood, so he issued numbers to each trailer. Wally's Airstream was #1, naturally. But his number wasn't the lowest – his dear friends Andy and Dell Anderson labeled their trailer with a double-zero: #00.
The first six caravans were open to all types of travel trailer. The sixth caravan traveled to Eastern Canada, where a remarkable event happened – when Airstream owners decided they wanted an all-Airstream Club, the Wally Byam Caravan Club was born.
With a headquarters to manage the issuing of numbers, duplicates were a thing of the past. Each Airstream would have its own unique number.
Wally's trailer was still #1. The Schwamborn family was given #2.
In the first Club directory, there may be several numbers belonging to three different Airstream families. As I review old directories, I think of many friends who are gone now. But I recall memories of friendship, of sharing miles with them on distant roads, or of running across them at rallies, the Airstream factory, or other places. The camaraderie we shared will never be forgotten.
#009, Fred "Pop" and Ethel Riley: Pop became the first Wally Byam Caravan Club President, and he led the 1956 Western Canadian Caravan while Wally Byam and Helen Byam Schwamborn led the First European Caravan.
#010, Earl and Pauline Arborn: they were on the first caravan, and Pauline asked Wally if the Airstream owners could form their own Club.
#050 Louis and Mildred Mousley: Louis is famous for his wonderful wagon wheels when he parked the Airstreams on a Caravan. He was Wagon Master on the 1956 European Caravan, 1957 Eastern Canadian and the 1959 – 1960 African, Middle East and Europe Caravan. Always the right hand man for Wally and Helen.
#081 Andy and Connie Charles: Andy met Wally Byam at Lockheed during World War II. They became close friends. After Airstream reopened their doors in 1947, Wally asked Andy to join him. It became apparent that Airstream needed an eastern plant, and Andy was put in charge running the new factory. The Charles family also went on Caravans and were Airstream savvy when it came to product knowledge. Andy may be best known as the leader for the 1963-1964 Around-the-World Caravan.
#100, Art Costello and family: Caravan travelers experiencing the highways in Mexico and in the United States and learning firsthand about Airstreaming. Art brought a wealth of knowledge to Airstream design and manufacturing from their travels with their product. Art joined Wally in 1946 at Curtis Wright as a stock boy, driver, and utility worker. Art became Airstream President and later Chairman of the Board. His close relationship with Wally, his product knowledge, and industry recognition kept Airstream open after Wally's death in 1962.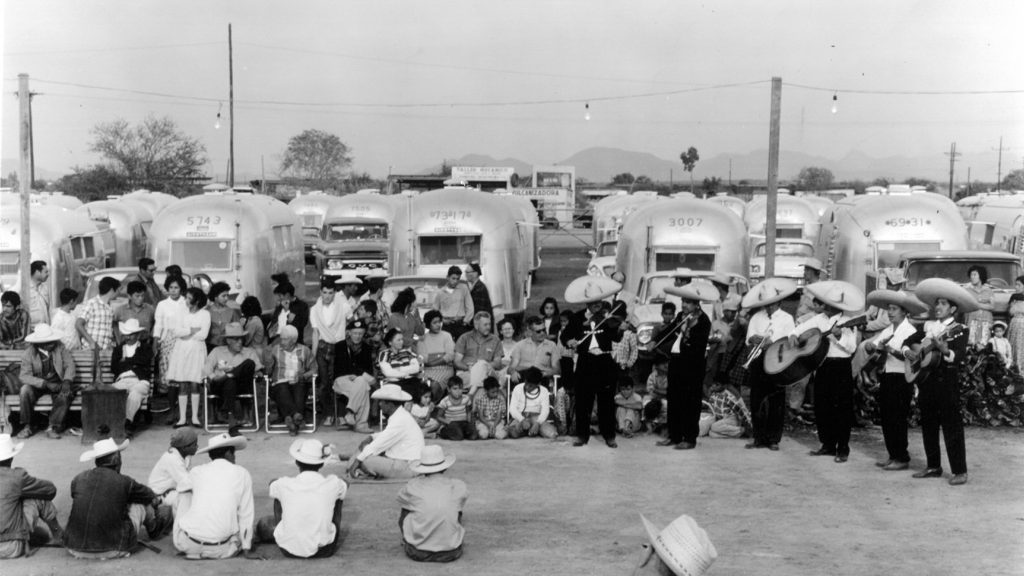 Over the years, Airstream reserved a block of numbers, and another is reserved by the Wally Byam Caravan Club. All other numbers are open for reassignment or assignment to new Airstream owners.
Ghost numbers appear on previously owned Airstreams where owners have peeled off the numbers.
Any new Airstream owner that has a ghost number tries to discover who owned the Airstream, by asking members of the WBCCI, the Air Forums, or other sources. Sometimes, the number has belonged to several Airstreamers.
In reissuing numbers, many attempt to reclaim their ghost numbers. Others just want a new number.
What is significant about the #29187? In the picture it is the largest visible number in a shiny sea of uninterrupted Airstream Silver.
In the 1987 Wally Byam Caravan Club International Directory the highest number listed was #32081. There maybe a few higher. Also note that for a period of time, the Club didn't reissue numbers, and the numbers grew beyond their actual membership.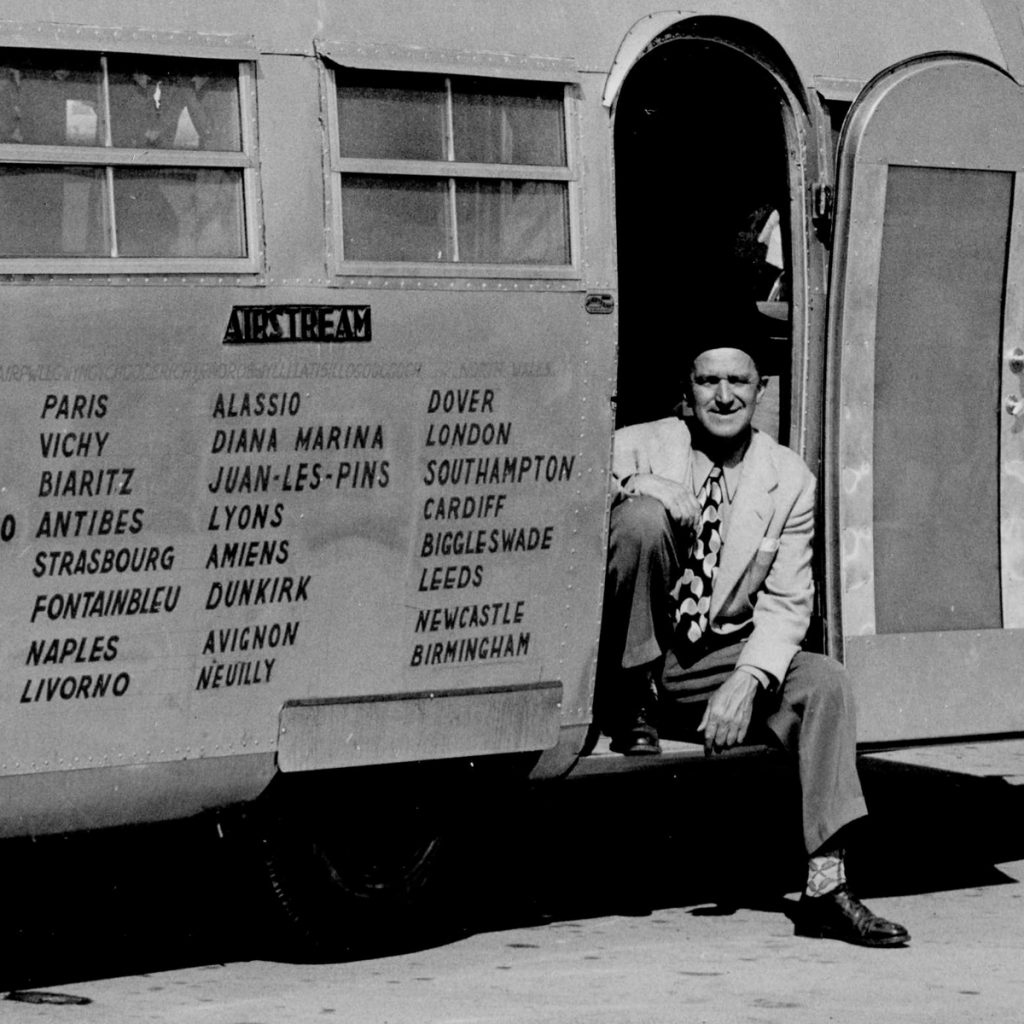 Enjoy your Airstream. If you are new to Airstream, welcome aboard a very historic product that gives friendship, happiness, and smiles for those traveling millions and millions of miles.
See you on the road.
Dale "Pee Wee" Schwamborn has silver in his blood. Each week, Pee Wee shares one of his many stories, including his experiences on the iconic Airstream Caravans, his time spent working in the Airstream factory, and the many Airstreamers he's befriended, far and wide.