Airstreams began appearing in movies and on television in the 1950s with programs such as the beloved 1954 film The Long, Long Trailer where Lucille Ball and Dezi Arnaz portray a couple learning the ropes of "full-timing" and the 1959-1960 television show The Troubleshooters, a series depicting a globetrotting construction crew.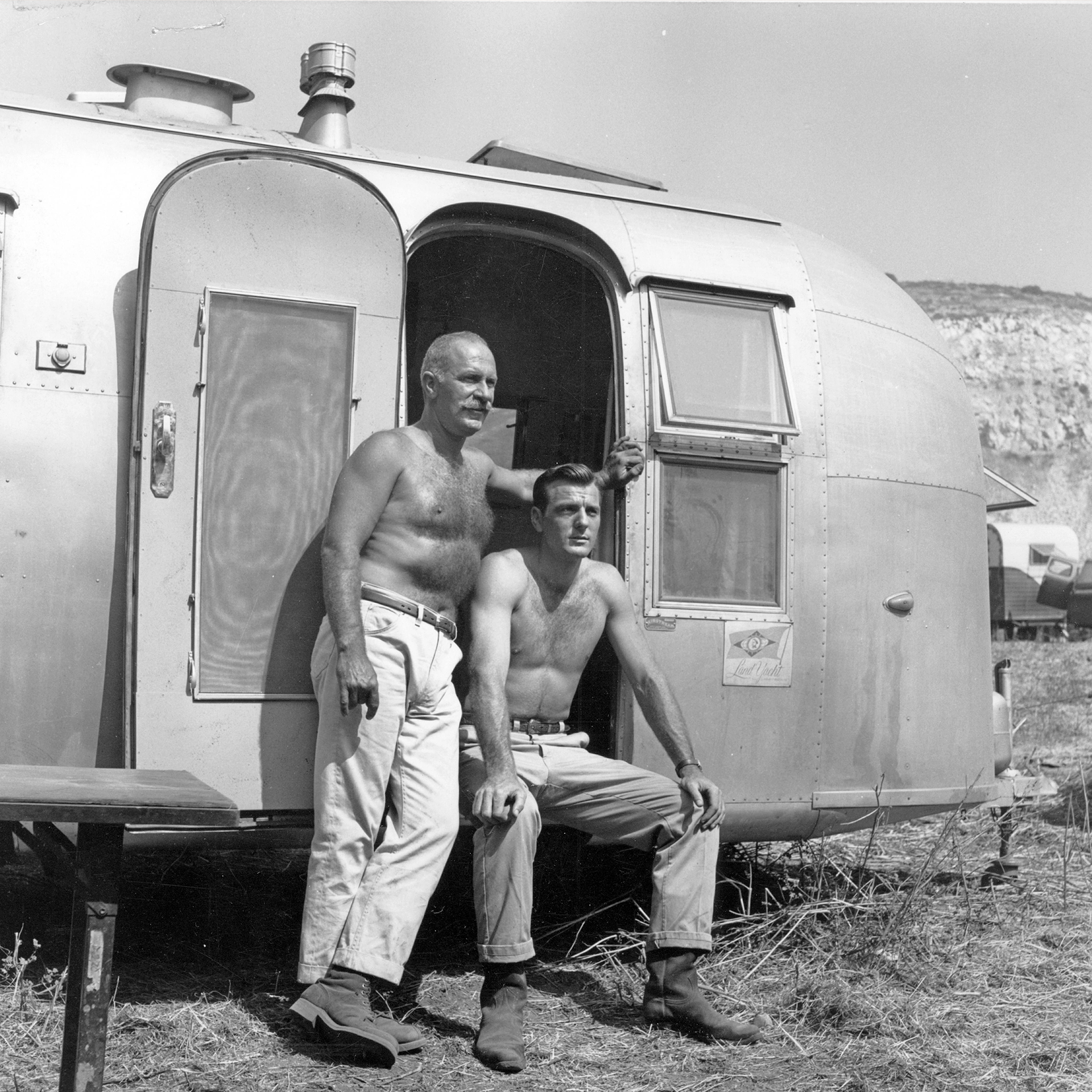 Fast forward to 2022 and the silver bullet continues to shine on the silver screen with appearances in three of this year's best picture nominees including Top Gun: Maverick which follows the iconic character Maverick (played by Tom Cruise) as he returns to train a group of Top Gun graduates; The Fabelmans, a coming of age drama directed by Steven Spielberg which follows a young man named Sammy Fabelman as he discovers a shattering family secret, and explores how the power of movies help us see the truth; and Elvis, the highly acclaimed biopic that explores the life of Elvis Presley and stars Austin Butler. These films make for the perfect choice on those camping days where the weather has you wanting to stay inside and soak up the comfort of your Airstream.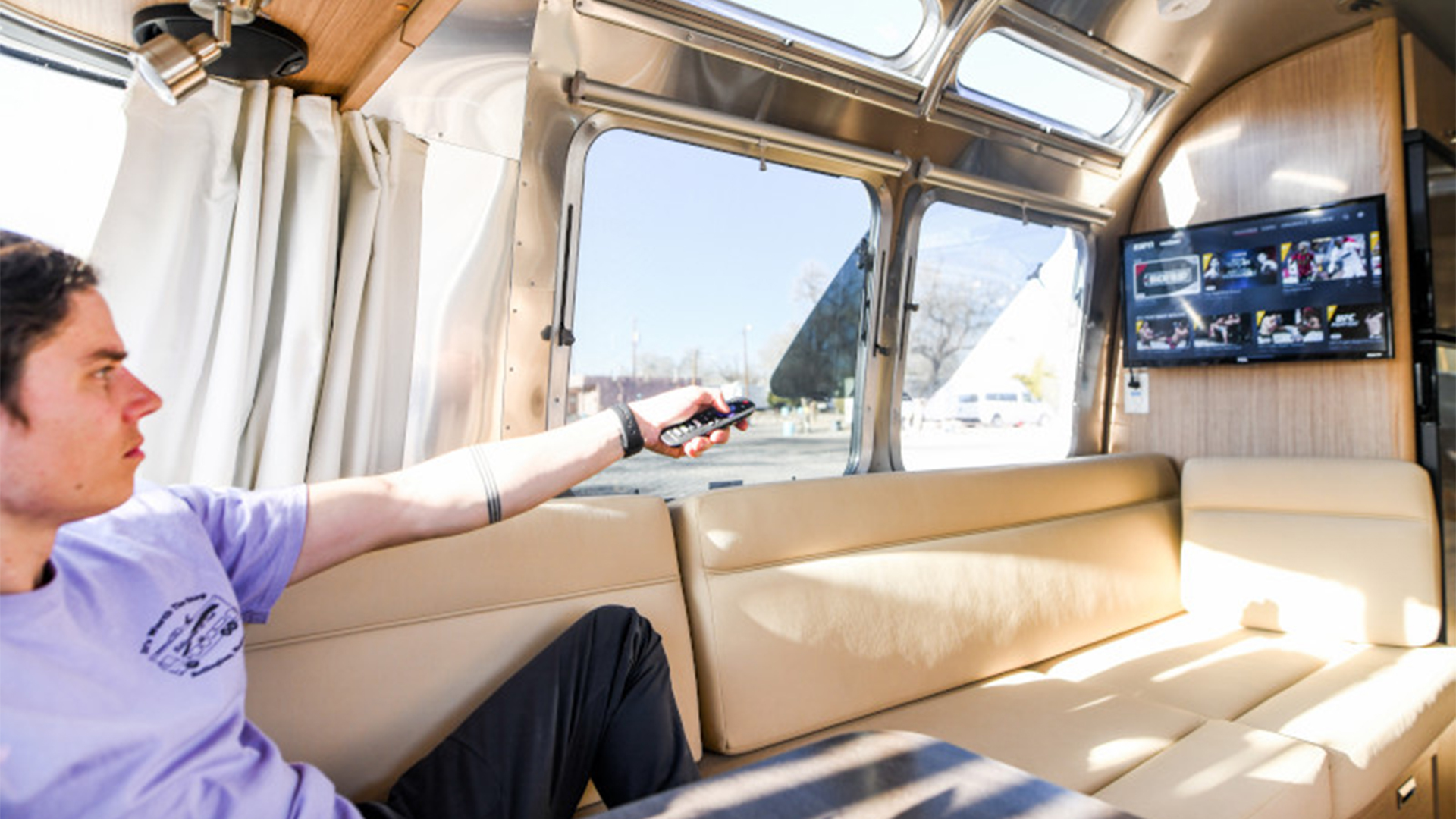 And don't worry, once you've finished catching up on this year's must-sees, there are countless movies representing nearly every genre that feature Airstreams. Without giving too much away; here are a list of films where you might catch a glimpse of silver:
Action, Comedy, Drama, and Romance
A California Christmas -

Arriving on Netflix in 2020, this romantic comedy follows a character posing as a ranch hand who lives in a vintage Airstream while on the farm. 

A Perfect World

- This 1993 crime drama features a vintage Airstream as a sort of command post.

Armageddon

- A 1998 sci-fi/action film which shows Airstream Motorhomes carrying astronauts out to the

launch pad

. 

Astronaut Farmer

-A sci-fi/drama from 2006 which follows a small town farmer who has built a rocket ship in his barn with mission control inside of a vintage Airstream. 

Charlie's Angels

- The 2000 movie version features characters living in an Airstream on a movie studio lot. 

Lara Croft: Tomb Raider

-This 2001 action/adventure film based on the video game series features a vintage Airstream. 

Mars Attacks!

- This 1996 sci-fi/comedy directed by Tim Burton includes Airstreams in an intergalactic space battle. 

S1m0ne

- A 2002 sci-fi comedy which showcases several Airstreams as trailers on a Hollywood set. 

The Accountant

- This 2016 action/thriller starring Ben Affleck and Anna Kendrick also stars an Airstream

PanAmerica

.   

What's Eating Gilbert Grape

- Without giving too much away, this 1993 film starring a young Johnny Depp features several Airstreams.

Wall Street: Money Never Sleeps - A 2010 film starring Michael Douglas and Shia Laboeuf also features an Airstream PanAmerica.
Family
Bolt

- This 2008 animated film features Airstreams on a movie lot. 

Air Bud: Seventh Inning Fetch

- You can catch a glimpse of an Airstream Motorhome in this 2002 feel-good film.  

Jurassic World

- In the 2015 continuation of the series, we see that character Owen Grady, played by Chris Pratt, is living in a bungalow complete with a vintage Airstream. 

Jurassic World: Fallen Kingdom

- In the 2018 film, Owen Grady is once again the proud owner of an Airstream; this time a vintage Airstream Motorhome.

Pee Wee's Big Adventure -

When character Pee Wee Herman visits a rodeo in this 1985 film, he encounters an Airstream at a cowboy trailer park.

Snow Dogs - A 2002 Disney film starring Cuba Gooding Jr. features a vintage Airstream on a property in Alaska.
Horror
Eight Legged Freaks - This 2002 horror film starring David Arquette features a brief glimpse of an Airstream. 

The Hills Have Eyes 2 - The 2006 version of this scary movie features a vintage Airstream trapped in the desert.

Motorhome Massacre - Not for the faint of heart, this 2005 horror film heavily features an Argosy Motorhome.
If you're hoping to catch a glimpse of an Airstream on the small screen, there are certainly plenty of options. Recently, an Airstream was heavily featured on the popular Netflix series Virgin River. And over the years Airstreams have appeared on shows including: NCIS, M*A*S*H, My Name Is Earl, Grey's Anatomy, CSI: Miami, and in several programs on the Food Network and HGTV.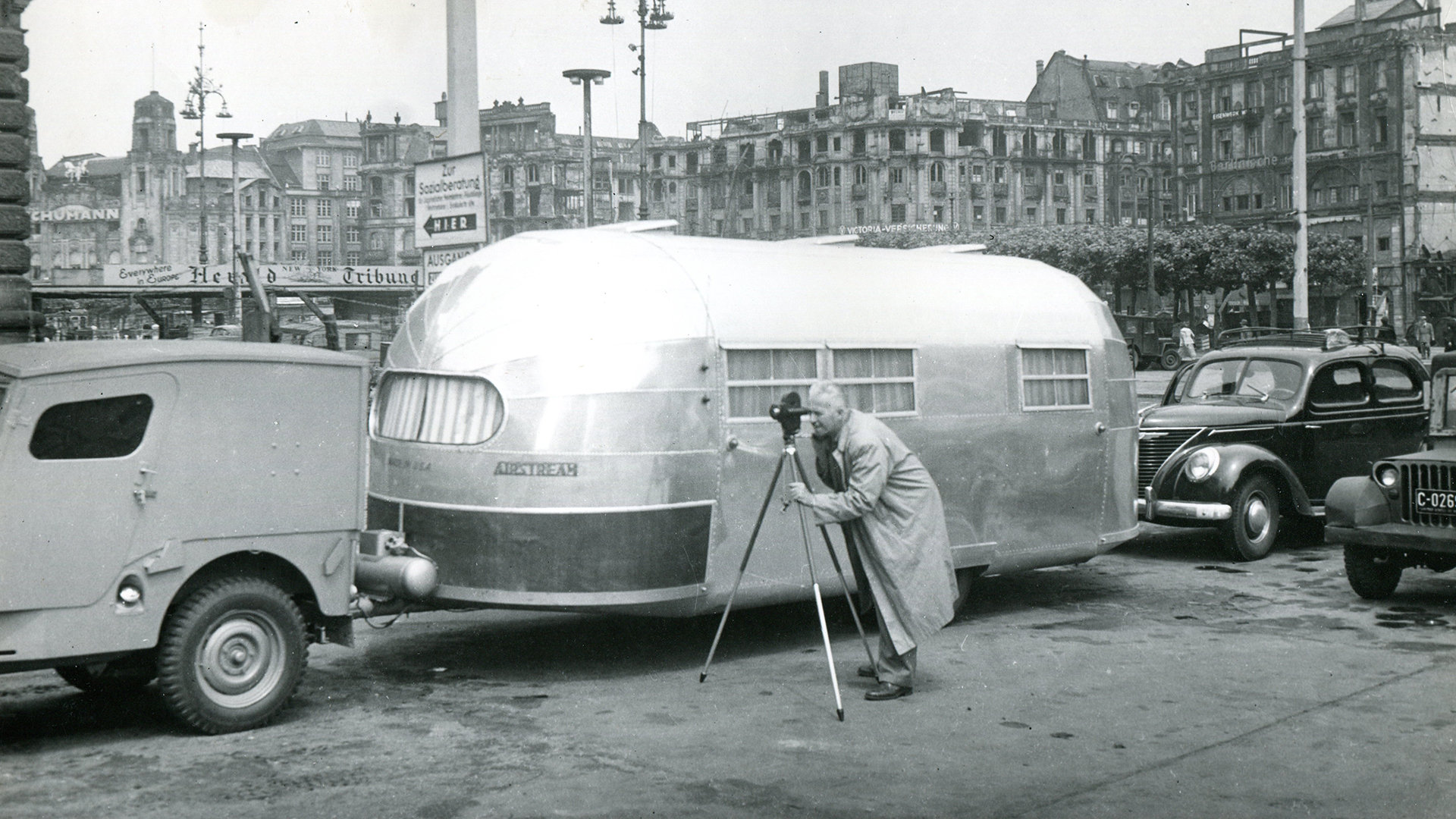 It's no wonder that Airstreams have long been popular on Hollywood screens as they have also been popular with celebrities themselves including Tom Hanks, Lenny Kravitz, Luke Grimes, Reba McEntire, and more. And one thing is for sure, whether it's on a Hollywood screen or your phone's camera roll, nothing captures the promise of adventure quite like the image of an Airstream.