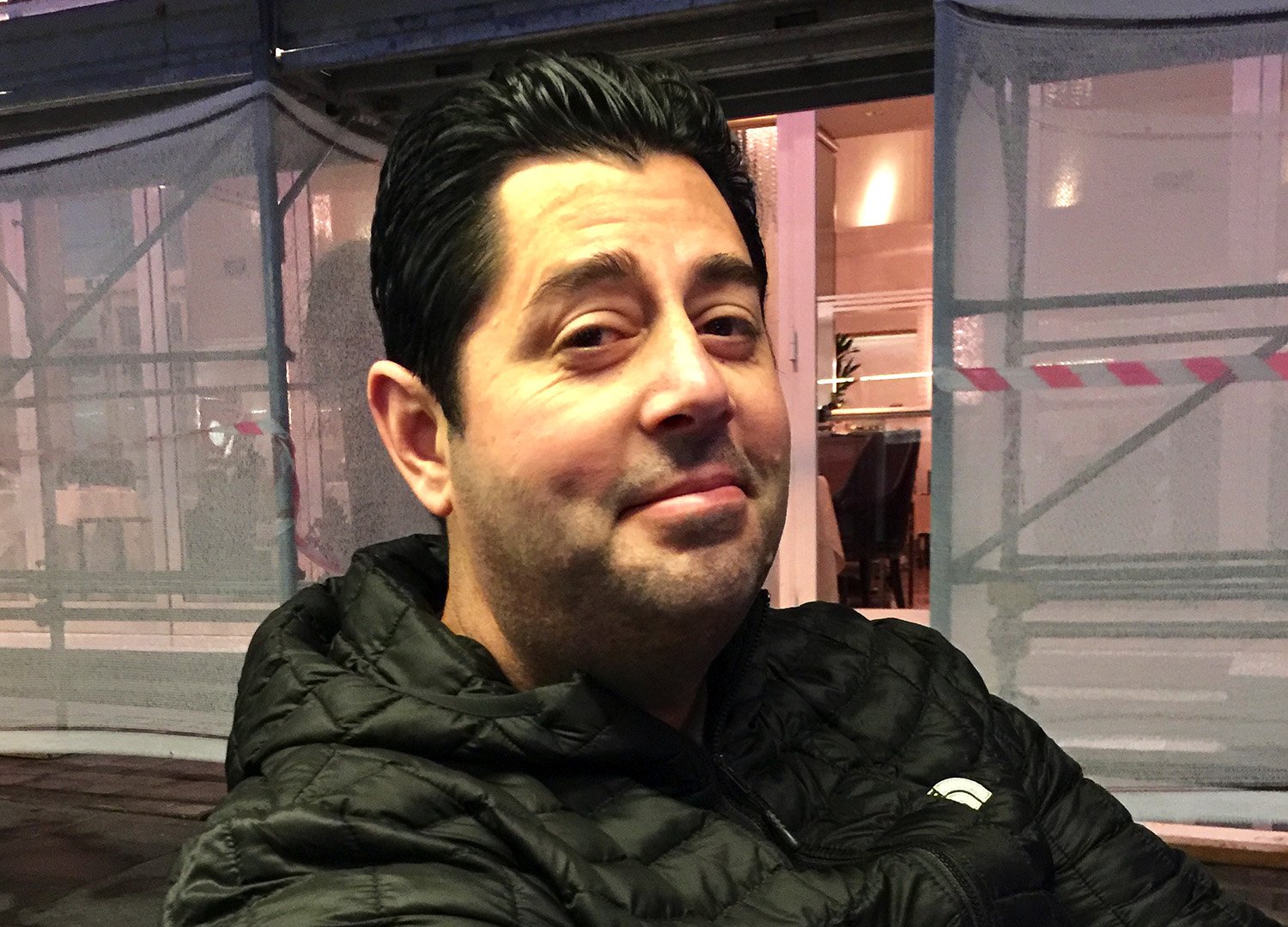 His passions lie in adventurous activities like rock climbing, skydiving, mountain climbing and amateur motorcycle racing. An avid reader and writer, some of Ron's favorite books are the adventure novels he read as a kid – from Treasure Island to Lost Horizon to the works of Jules Verne.
Still an adventurer, Ron and his girlfriend Christie recently got an Airstream® Basecamp X so they can get away and explore. These days, his adventures just look a little different than they used to.
Ron lives by this personal philosophy: You're never too old to have a good childhood. He believes the world would be a better place if adults approached life with the same child-like optimism and curiosity.
As a high school student, Ron knew he didn't want to go to college; he wanted to fly helicopters. "And I knew that the only way to do that was to be rich or enlist in the military, so out of high school, I joined the Army," says Ron.
Ron trained to become a flight paramedic and was deployed at the outbreak of the Gulf War.
"I went off to war flying combat medevac. I started out flying aboard Hueys (UH-1s), and then we transitioned to Black Hawks. When I got back, I became an active member of a reserve unit and went into the fire service as a firefighter paramedic," says Ron.
During his time in the reserves, Ron also spent time in Afghanistan and Iraq. He was posted to combat zones for extended periods and helped people who "were having the worst day of their lives," as he describes.
Every day when you wake up, it's a good day.

- Ron Norgrove
"Going to war and getting shot at, and flying in combat medevac, that's something that definitely changes you. It makes you appreciate every moment in this fragile life," says Ron.
He was a paramedic for over 20 years, and Ron says, "Every day when you wake up, it's a good day. I still am very conscious of that. I would probably still be doing the same job today, but in 2004 I was seriously injured."
Ron was riding his motorcycle in Northern California near his home when he was run over by a car driven by a teenager high on methamphetamines.
"That nearly killed me. Thankfully that kid dialed 911. I'm sure I'd have died if he hadn't. Unbelievably the same engine company and crew I'd previously worked with in Napa responded that day. Seriously, those men and women saved my life. I was flown from a local hospital by Air Ambulance to a trauma facility in Sacramento. After eight surgeries and a year spent recovering there, I was released from the hospital," says Ron
Benjamin Franklin once said, "Energy and persistence conquer all things." Ron could not agree more. He believes the level of our persistence can make or break us.
Ron underwent physical therapy for two years, learning to live in a wheelchair. Because he had sustained a brain injury, he also had to learn how to talk and think again. But, he grew to be able to walk with a walker, then dual canes and then a single cane.
Having an Airstream has empowered me to go out and have adventures.
Today, Ron lives with Christie in Rohnert Park, about an hour north of San Francisco. He works as a leader at a major tech retail store with a team of 160 employees. His entire area of responsibility is centered around the customer experience with the product or software or service.
"From my experiences in the military, I knew I wanted something that would take me off-road. That's the whole reason why I wanted to get the Airstream Basecamp X. With it and my off-road tow vehicle, I can go just about anywhere," he says.
"Having an Airstream has empowered me to go out and have adventures. As a disabled person, the size makes it easy for me to maneuver; it's really well laid out. It's perfect."
He and Christie enjoy trips to nearby beaches, including the campgrounds around Bodega Bay. They love to go on walks, whether on hiking trails geocaching or the beach looking for shells. They also enjoy fishing and flying kites.
"I like it when it's really windy. We'll go out, and no one is on the beach because it's cold and windy, and we just fly kites. It might not be the smartest thing to do when there are clouds overhead, but it's a heck of a lot of fun. You're taking a calculated risk there," says Ron jokingly.
For Ron, life circles back to the seafaring adventure books he read growing up.
"We're all in the same boat, and the winds of life can sometimes be the winds of adversity. But it's the setting of the sail that matters. It's where we decide the ship is going to go. You are the captain of your ship. Where you want to go is determined by you."