The numbers three, one, and four can mean a lot of things. You might identify with them as date on the calendar (3/14), perhaps a special date like an anniversary or birthday. Maybe you see beginning of the irrational number Pi (3.14) that identifies the ratio of the circumference of a circle to its diameter – no matter the size it's always 3.14. But you probably didn't know it's also the average size of the typical American family.
Over the last several decades, American culture has been rethinking the way traditional family has been described. The Welches are too, but not in the way you might think. Steve and his wife Cathy have seven children – way more than the American average. And they turn average upside-down in another way too. Two of their children are adopted, one with a special need.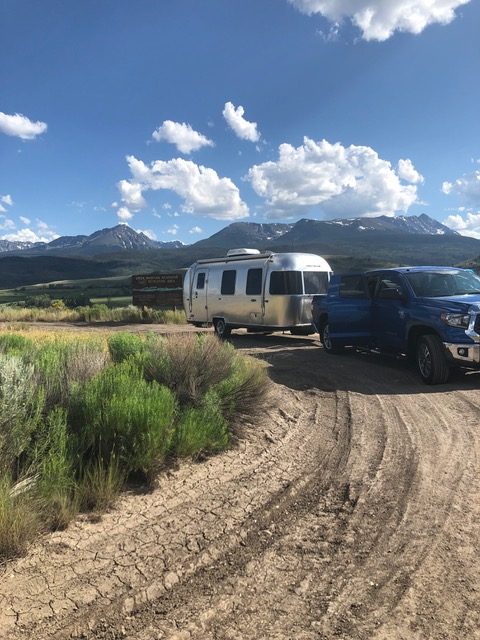 More than one third of Americans consider adoption, but only two percent actually follow through.
"They truly are all blessings," Steve said about his children ranging in age from seven to 32. In fact, his oldest grandchild is one year younger than his son.
Steve enlisted in the U.S. Army after high school in 1978 and spent four years on active duty in Germany and Ft. Benning, GA. Once he was off active duty, he went to school and became an Army reservist within the Civil Affairs branch. He spent time in Bosnia, Kosovo and Afghanistan. Although he recently retired from the military, he still holds a full time civilian job.
"The military really did offer me an opportunity to see a lot of different places and people," Steve said. "Not only the deployments but also the training – I was very fortunate to go to Europe quite a bit."
"We are very fortunate and blessed over here in the United States," he said, reflecting on his time overseas. "My wife and I, we've always had some passion and conviction to do a little bit more. That prompted us to talk with some families we knew who had adopted and learn more about it and that took us to China at that time. And I guess the rest is history."
While the chapter on growing their family might be complete, their latest adventure story is just beginning. 
In June they added a 22-foot Airstream Sport into the mix.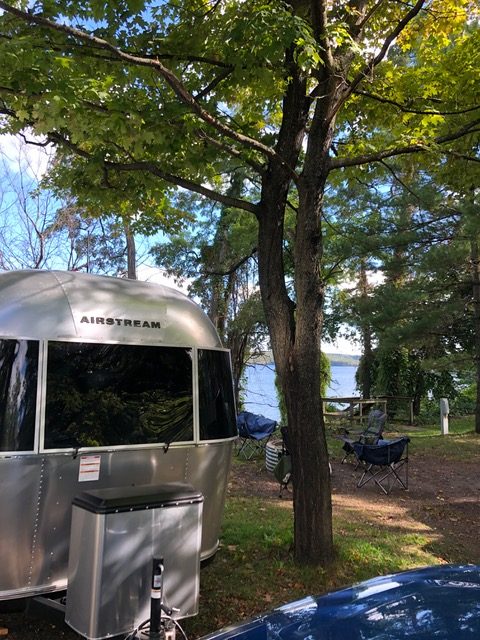 "We had been talking about doing some traveling for quite some time," Steve said. "In the past we were typically the hotel jumpers. But we enjoy the outdoors and so we just started talking and ended up down this path. 
"We started out checking out tents first," he said. "To be honest, I spent enough time in tents, I didn't want to spend anymore time in tents."
Putting tent camping behind him, Steve also knew his wife didn't grow up in the outdoors or camping, so selecting the right travel trailer would be important.
"One of the aspects I wanted to be sure of was that the quality was going to be there and she was going to enjoy it and not have to deal with any hassles," Steve said. "She loves it – she's having a great time. It doesn't hurt that we go visit our kids," he added laughing.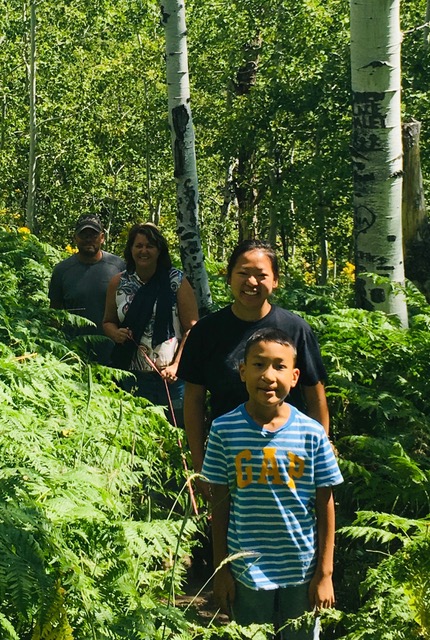 With a child in Idaho, one in Kentucky (also in the U.S Army), and family in Colorado, their desire to travel more also meant seeing family and a travel trailer was ideal. The inaugural trip with his two youngest children was a two-week vacation: Michigan to Colorado and Idaho, and through South Dakota.
Adjusting to the low ground clearance of the trailer and learning how to keep the refrigerator working on different power sources, the family's first foray at camping was a success.
"In the military you learn to rely on equipment pretty heavily and you spend a lot of time training with equipment," Steve said. "I think one of the things Airstream does well is making sure that the quality is there and it will perform for you when expected."
The Welches youngest son is nonverbal but he's very clear that he loves the new travel trailer.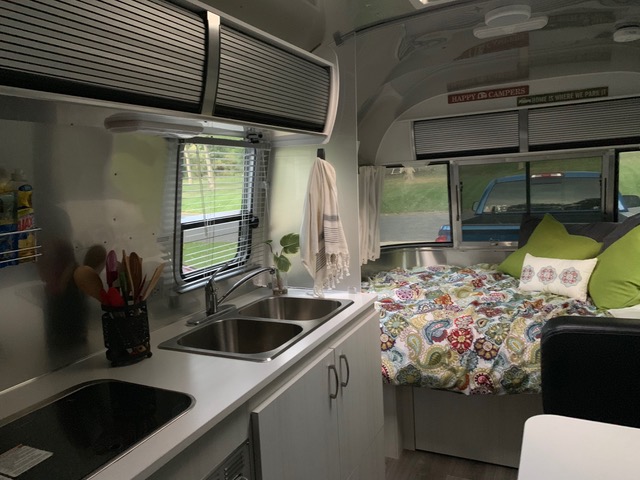 "He does a lot of sign language and calls it the RV with his fingers all the time," Steve said. "He loves to travel and get outside and see different things. Helping us cook over the campfire – he loves all the stuff any seven year old boy would enjoy."
"Regardless of generation or branch, there are three common principles that you'll hear from every veteran and their families," said Steve. "Be thankful for what you have, remember those and their families who have sacrificed for this country, and enjoy, enjoy, enjoy time with loved ones."
Although the Welches may be a nontraditional family, they are traditional in every sense of the way when it comes to enjoying the all-American pastime of camping.
---
Thank you for your service, Steve!
Get started with Airstream Salute by verifying your military or first responder status.