Airstream founder Wally Byam was born on the Fourth of July in 1896 in Baker City, Oregon. Growing up, he was surrounded by nature and had a keen sense of wanderlust. His early experiences built the foundation upon which he would create the Airstream legacy. Working on his uncle's sheep farm in the mountains, Wally lived in a wooden wagon with everything he needed – a stove, food, and water. Later, he took jobs on fishing boats and eventually joined the International Seamen's Union.
After graduating from Stanford University in 1921, Wally worked in publishing and advertising. In the late 1920s, inspired by his first wife who did not share his love of camping, Wally put together a tent contraption on top of a Model T chassis. Eventually deciding to build a proper trailer, Wally designed a teardrop-shaped permanent shelter and began publishing DIY guides for others to build this trailer. Soon, in 1931, Wally opened his first travel trailer factory in California and Airstream was born. Wally introduced the Clipper in 1936-Airstream's first riveted aluminum, semi-monocoque trailer. Advertised as "an airplane without wings," this aerodynamic trailer was the beginning of the iconic silver bullet. 
Wally fought to keep Airstream alive through the Great Depression and paused production during WWII. He returned soon after the war and by the mid-1950s, business was booming with a second factory location open in Jackson Center, Ohio and Airstream Caravans traversing the globe.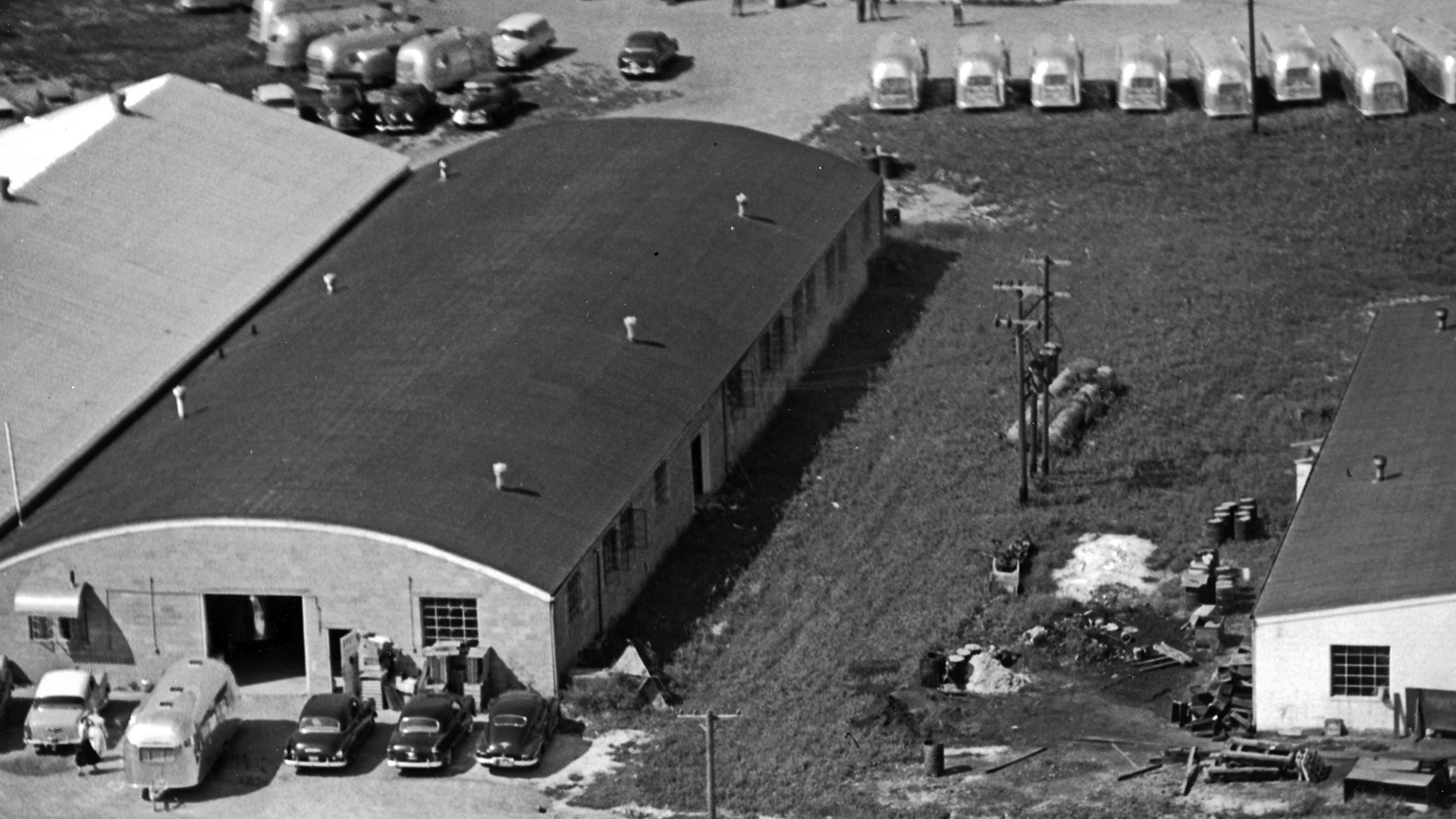 Through it all, Wally persevered. His American ingenuity and stick-to-itiveness set Airstream apart. Wally was the designer, chief test engineer, head of marketing, and his own toughest critic. For Wally, Airstream was not simply a product but rather a Way of Life. He devoted his life to building the finest travel trailer on the market, providing for his employees, and giving customers the adventure of a lifetime. 
Wally Byam passed away in 1962 after losing his battle with cancer. Before his passing, he left behind his dream embodied in The Creed. Today, 125 years after his birth, we are grateful for Wally's dream and cherish his spirit of adventure.
The Creed
In the heart of these words is an entire life's dream. To those of you who find in the promise of these words your promise, I bequeath this creed…my dream belongs to you.
To place the great wide world at your doorstep for you who yearn to travel with all the comforts of home.
Wally knew that there was no finer way to travel than in an Airstream. By taking your belongings with you and traveling in comfort, the possibilities for adventure are endless. Wally often stated, "With no worry as to where you are going to stay or how the means are going to be when you get there…you have plenty of carefree time to see the sights instead of hurrying through them."
Airstream continues to embrace this legacy today by creating innovative floor plans that provide versatility for working, playing, learning, and living on the road. With all the modern appliances and creature comforts at your fingertips, you are free to explore.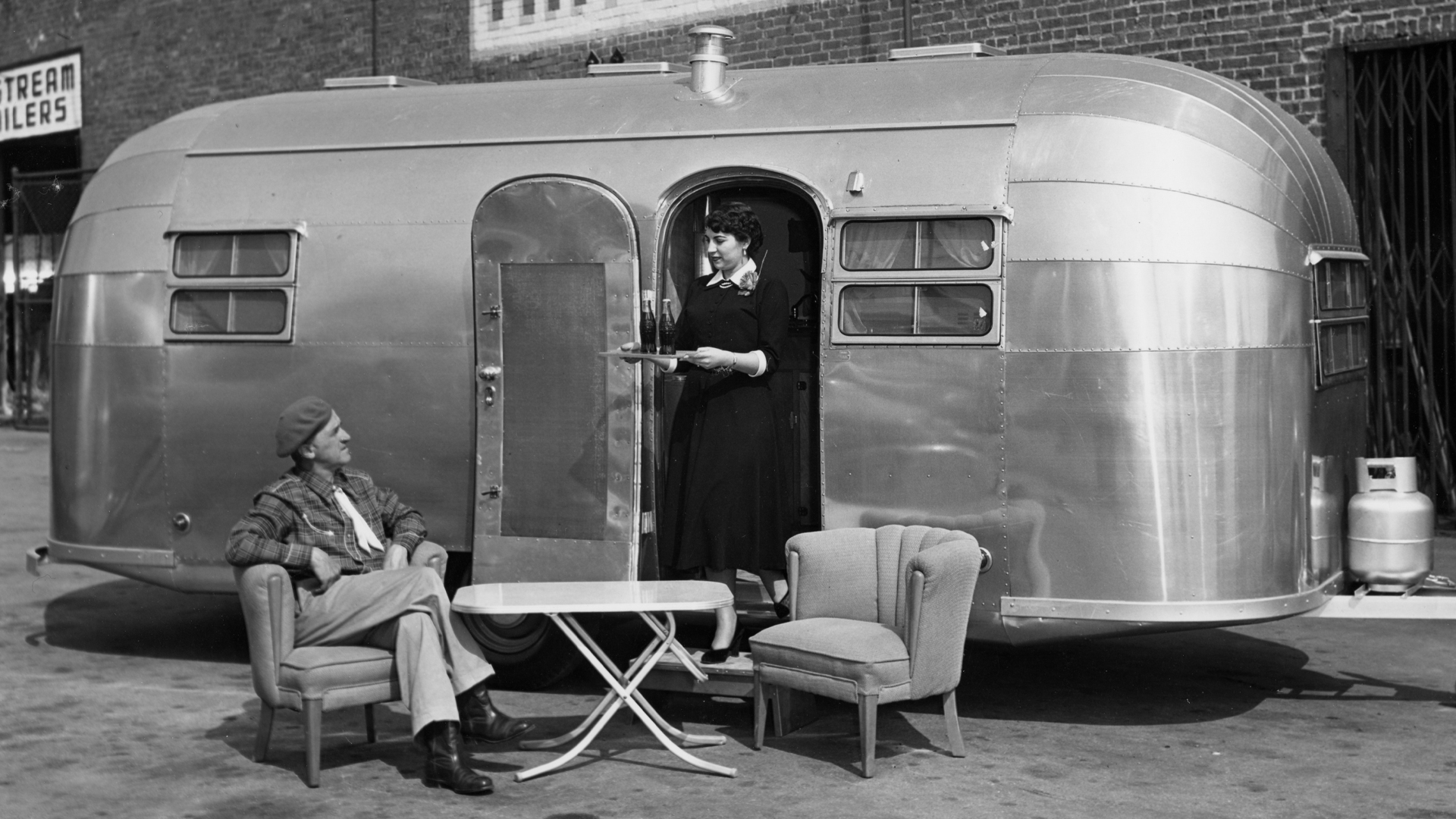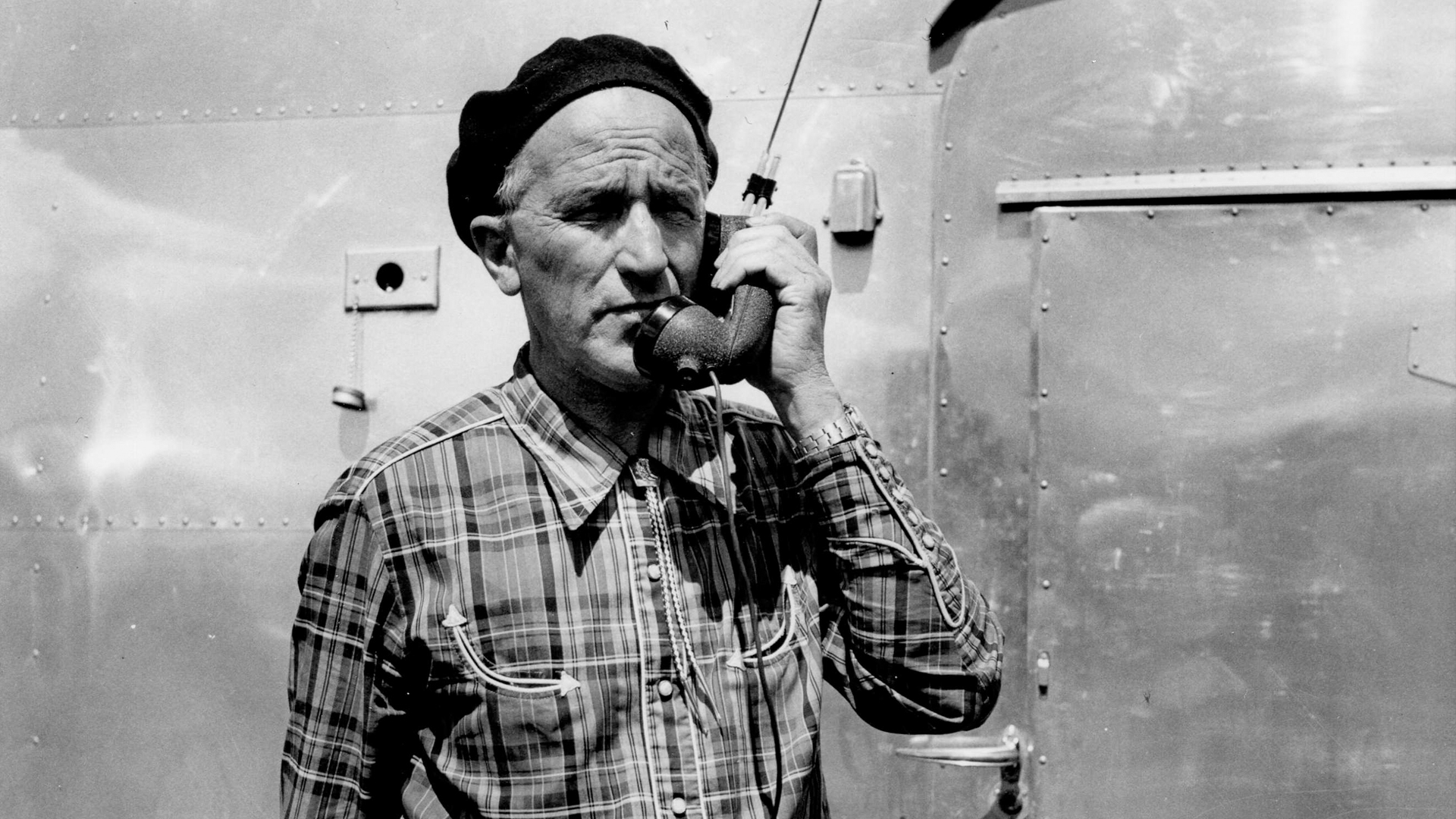 To provide a more satisfying, meaningful way of travel that offers complete travel independence, wherever and whenever you choose to go or stay.
As people took Airstream travel trailers to new and more challenging locales, the requirements for travel evolved. Wally Byam fostered that evolution, urging people to create what they needed when it didn't already exist – or inventing it himself. In 1958, he introduced the first self-contained travel trailer, the International, which provided complete freedom from water and power hookups. Modern conveniences like Smart Control Technology take that evolution one step further-giving Airstreamers the freedom to explore whatever's around the next bend at their own pace.
To keep alive and make real an enduring promise of high adventure and faraway lands…of rediscovering old places and new interests.
Wally understood that hitching up a travel trailer and towing it down the highway was a daunting task for the uninitiated. He knew that the only way he could convince people to overcome their fears was to show them how exciting it was to embrace the freedom of the road. But Wally's dream couldn't be contained by the borders of his own country. He led Caravans through Mexico and Central America, across Canada, overseas to Europe, and perhaps most famously from Cape Town, South Africa to Cairo, Egypt. 
Wally has inspired countless generations of Airstreamers to push beyond the perceived boundaries, to traverse rough roads or no roads at all, in pursuit of memories that will last a lifetime. And today, Airstream continues to inspire new adventures and travel off the beaten path.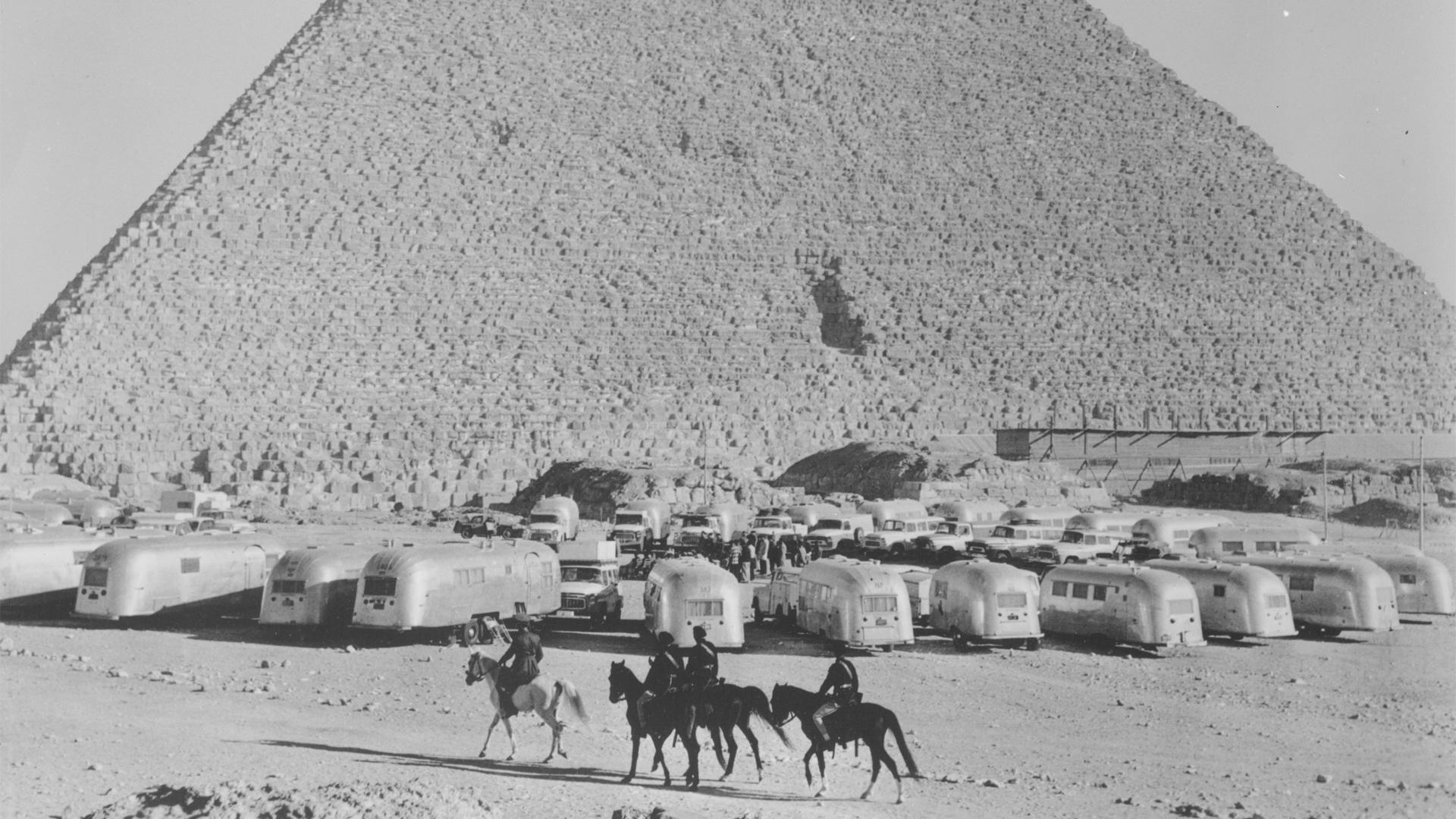 To open a whole world of new experiences…a new dimension in enjoyment where travel adventure and good fellowship are your constant companions.
Wally Byam's Airstream Caravans were filled with once-in-a-lifetime experiences. Caravanners visited iconic historic landmarks, met with foreign officials, and had up close and personal encounters with wildlife. 
Today, whether traveling with a caravan group or solo, Airstreamers continue to embrace the unknown. They make friends all across the country and sample local cuisine. They hike new trails and explore old towns. And perhaps most importantly, they teach their children how to build campfires, make s'mores and catch fireflies. Adventure is just beyond the doorstep.
To encourage clubs and rallies that provide an endless source of friendships, travel fun and personal expressions.
After the first few Airstream Caravans, several owners expressed interest in forming a club to maintain the close friendships they had developed while caravanning. Wally agreed and asked his cousin and trusted confidante Helen Byam Schwamborn to work with this group to form an Airstream Club. On August 3, 1955 the Wally Byam Caravan Club was formed in Kentville, Nova Scotia.
Over 65 years later, the Airstream Club International lives on as a tight-knit community of adventurers. The Club leads caravans across the country and hosts countless rallies where Airstreamers gather together to trade advice, share new hobbies, and just have fun. Ask any Airstreamer and they'll tell you – friendships forged in aluminum last a lifetime.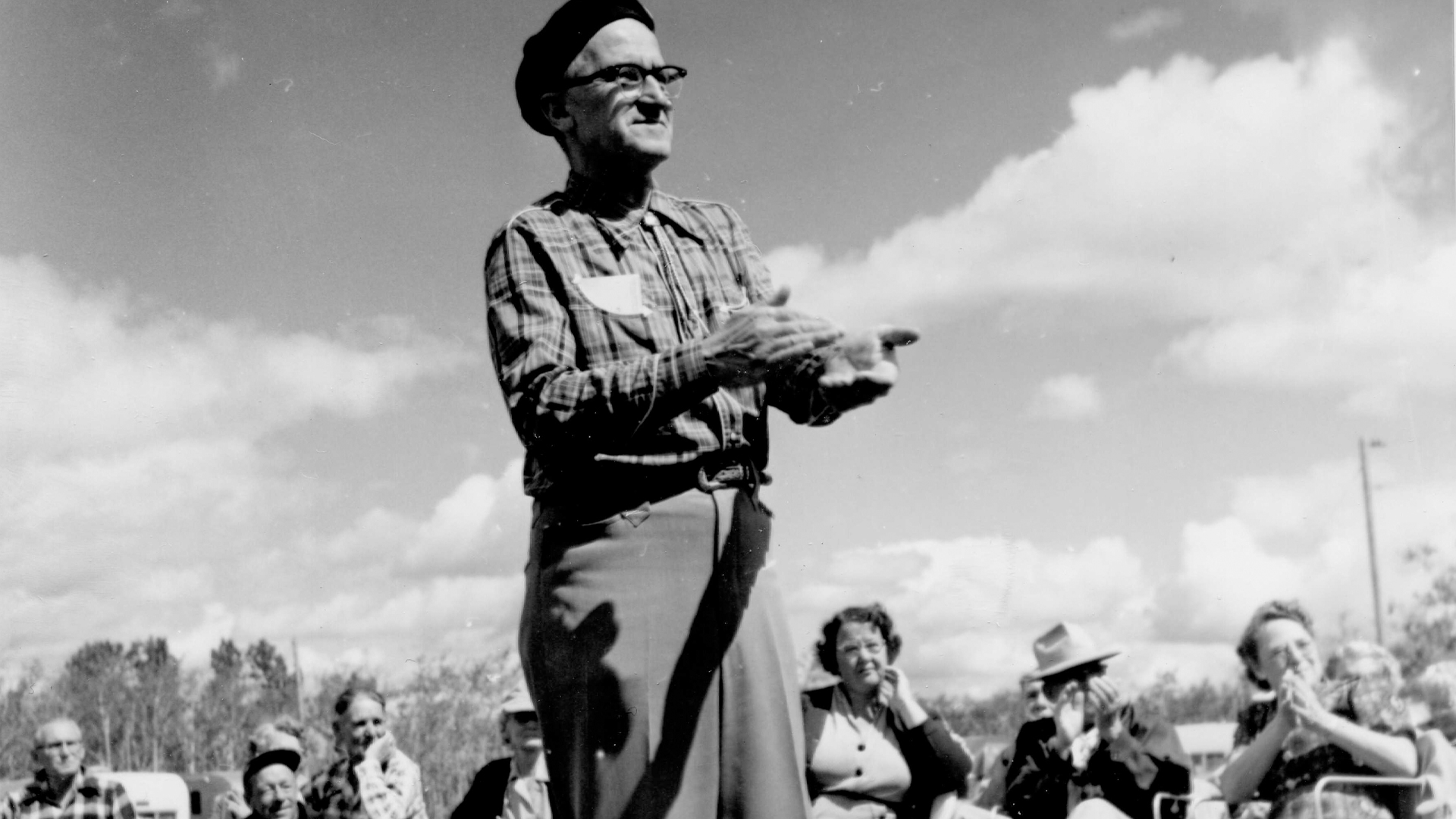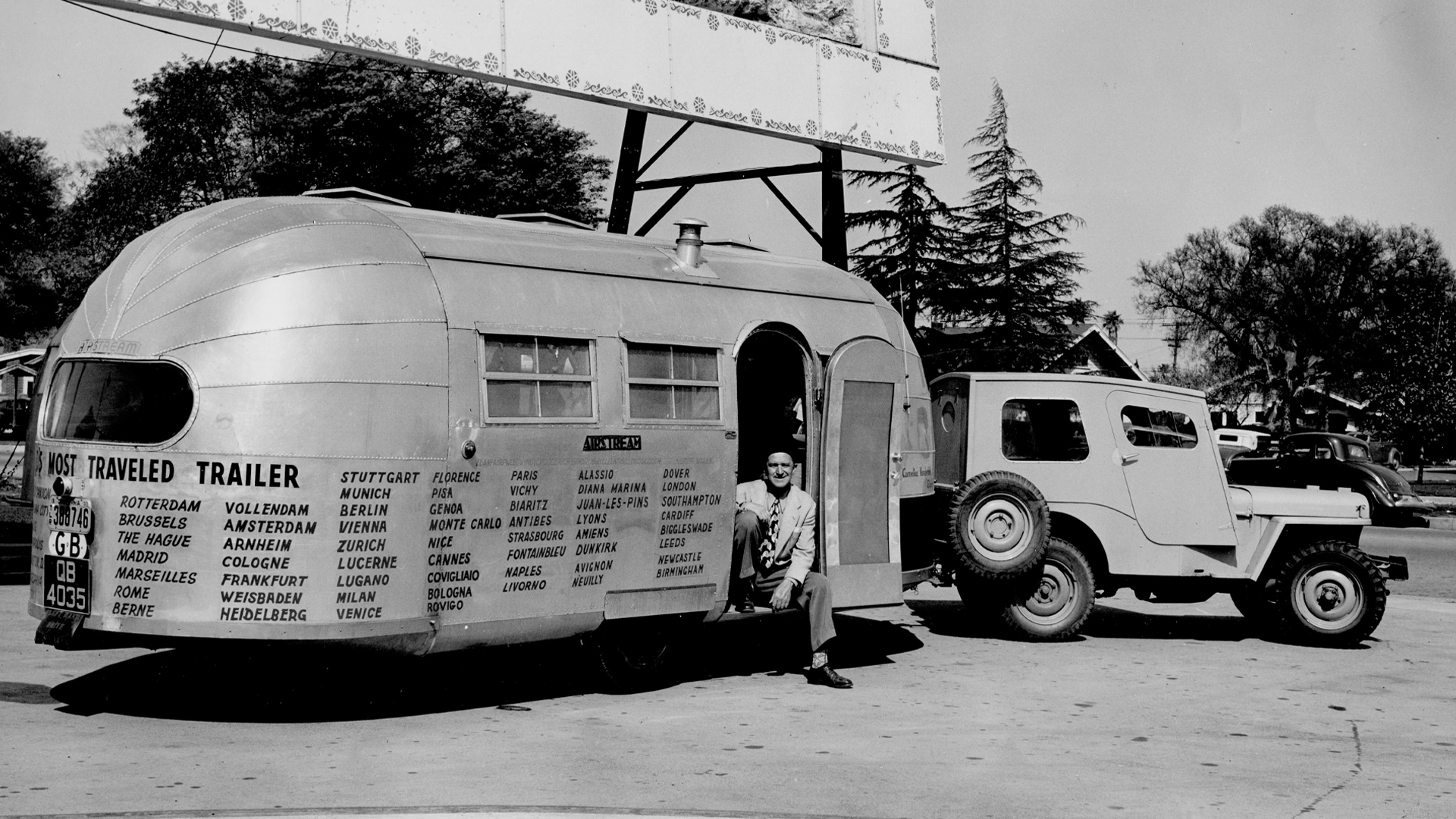 To lead caravans wherever the four winds blow…over twinkling boulevards, across trackless deserts…to the traveled and untraveled corners of the earth.
Wally dreamed of someday leading the ultimate Caravan – one that would circumnavigate the globe. Unfortunately, he was unable to fulfill this dream before his passing in 1962. However, Airstream Chairman Andy Charles had promised to lead this Caravan for Wally, and set out to fulfill that promise in 1963. The Around the World Caravan traveled from Singapore to Cabo Da Roca, Portugal, crossing through 30+ countries in 403 days. 
A community of dreamers, Airstreamers today are enthralled and inspired by the tales of these intrepid adventurers. Who knows what adventures lie ahead over the next 90 years? Perhaps a Caravan to the moon...
To play some part in promoting international goodwill and understanding among the peoples of the world through person-to-person contact.
One of Wally's core beliefs was that international diplomacy could be fostered by leading Caravans around the world. He believed that camping alongside local populations, getting to know one another, and perhaps sharing a meal was the key to developing international understanding and fellowship.
Airstreamers come from all walks of life, but they share a love of adventure, travel, and new experiences. A unique community of like-minded travelers, they welcome each other with open arms.
To refine and perfect our product by continuous travel-testing over the highways and byways of the world.
For Wally, leading Caravans was not a vacation; it was an important business venture that provided the ultimate in publicity and the opportunity to road-test his product in some of the most extreme and remote conditions in the world. While caravanning, he would record his findings and send them back to the factory with suggestions for improvements. 
Airstreams are handcrafted to last generations. And initiatives like the Airstream Customer Council, created in 2019, are part of Airstream's long-standing tradition to elicit owner feedback and give Airstreamers a voice in the product's future. After all, Wally said it best, "Let's not make changes. Let's make only improvements."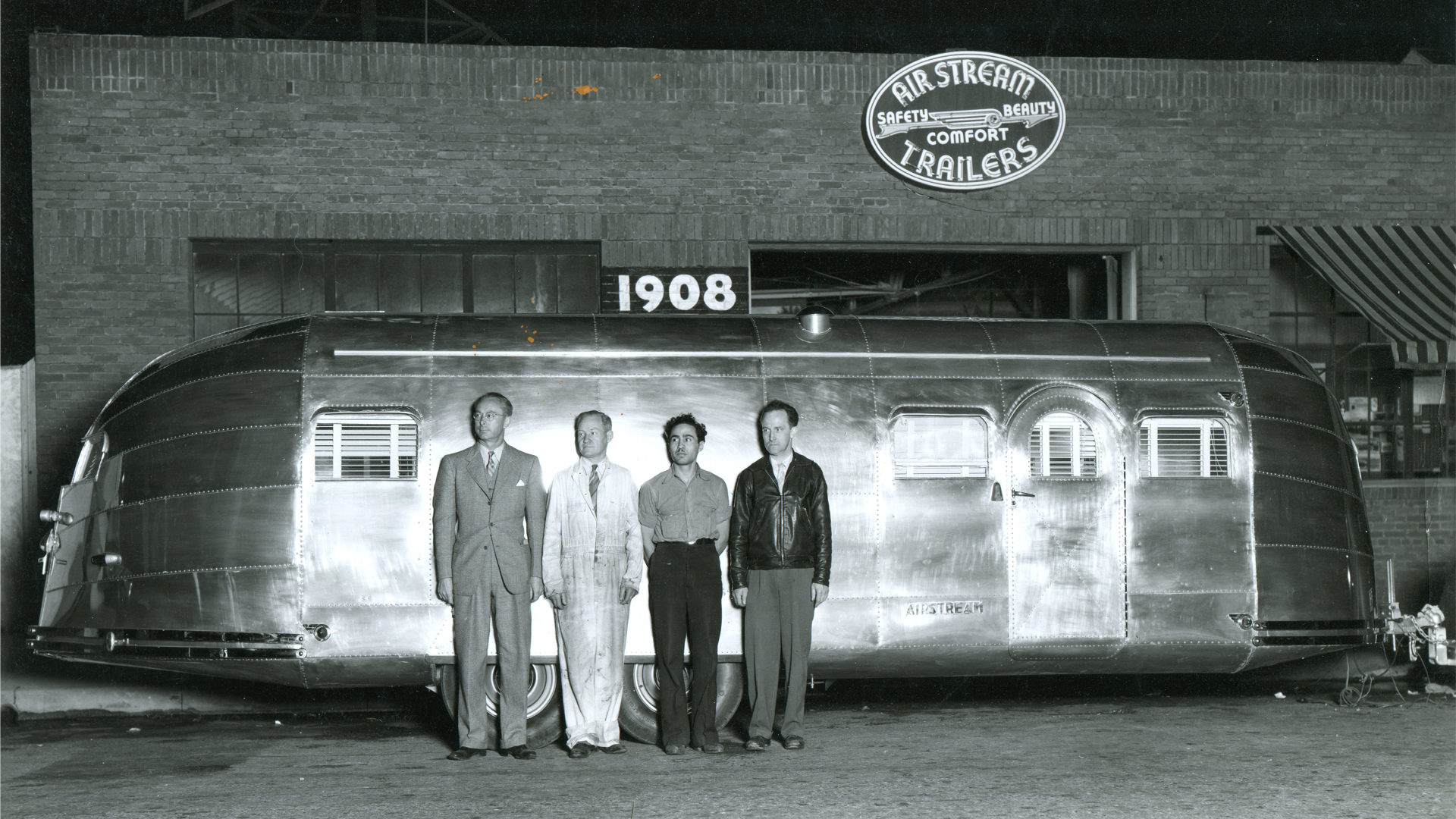 To strive endlessly to stir the venturesome spirit that moves you to follow a rainbow to its end…and thus make your travel dreams come true.
Wally's dream was to provide the ultimate travel adventure. So, where will you go next?