COVID-19 may have forced Jonathan and Thomas off the road, but it sure didn't slow down their family adventure.
Shortly after returning to their home in Manchester, VT, to ride out the pandemic, the couple began fostering a newborn that they intend to adopt. The new addition will be Jonathan and Thomas's third adopted child.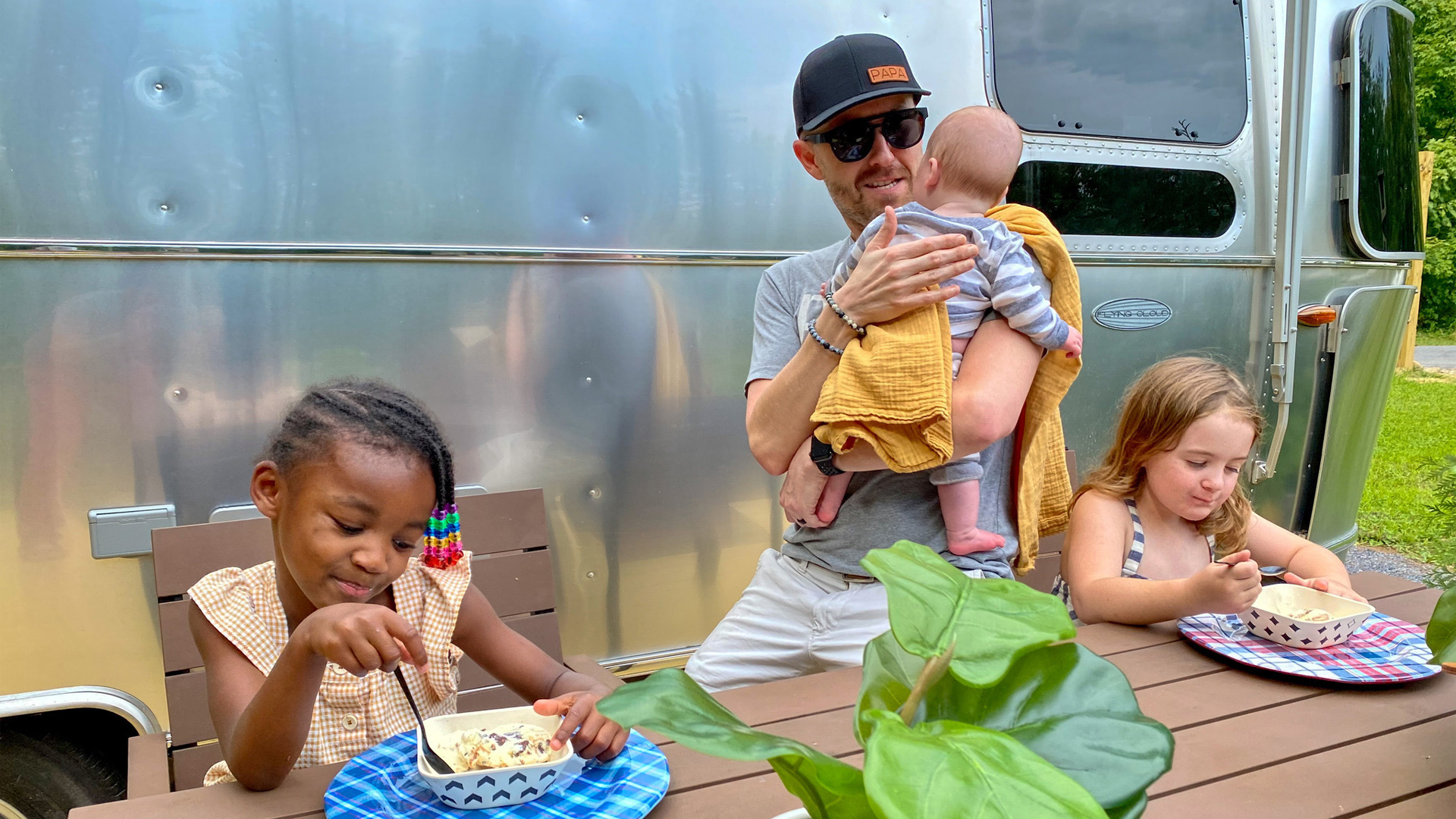 "We were back into the thick of foster care pretty soon after we got home," says Jonathan. "Within a couple of weeks of letting the foster care people know we were available, we had a placement. So, I guess you could say we stayed productive during the lockdown."
Pre-COVID, Jonathan and Thomas were full-timing in their 27-foot Flying Cloud. Their open-ended cross-country adventure was designed with two purposes. The couple wanted their two eldest daughters to see the diversity and beauty of America while showing the people they met along the way that all families are the same, regardless of the superficial differences.
Like every trip, there were highs and lows. But Jonathan deems the trip a success on both counts.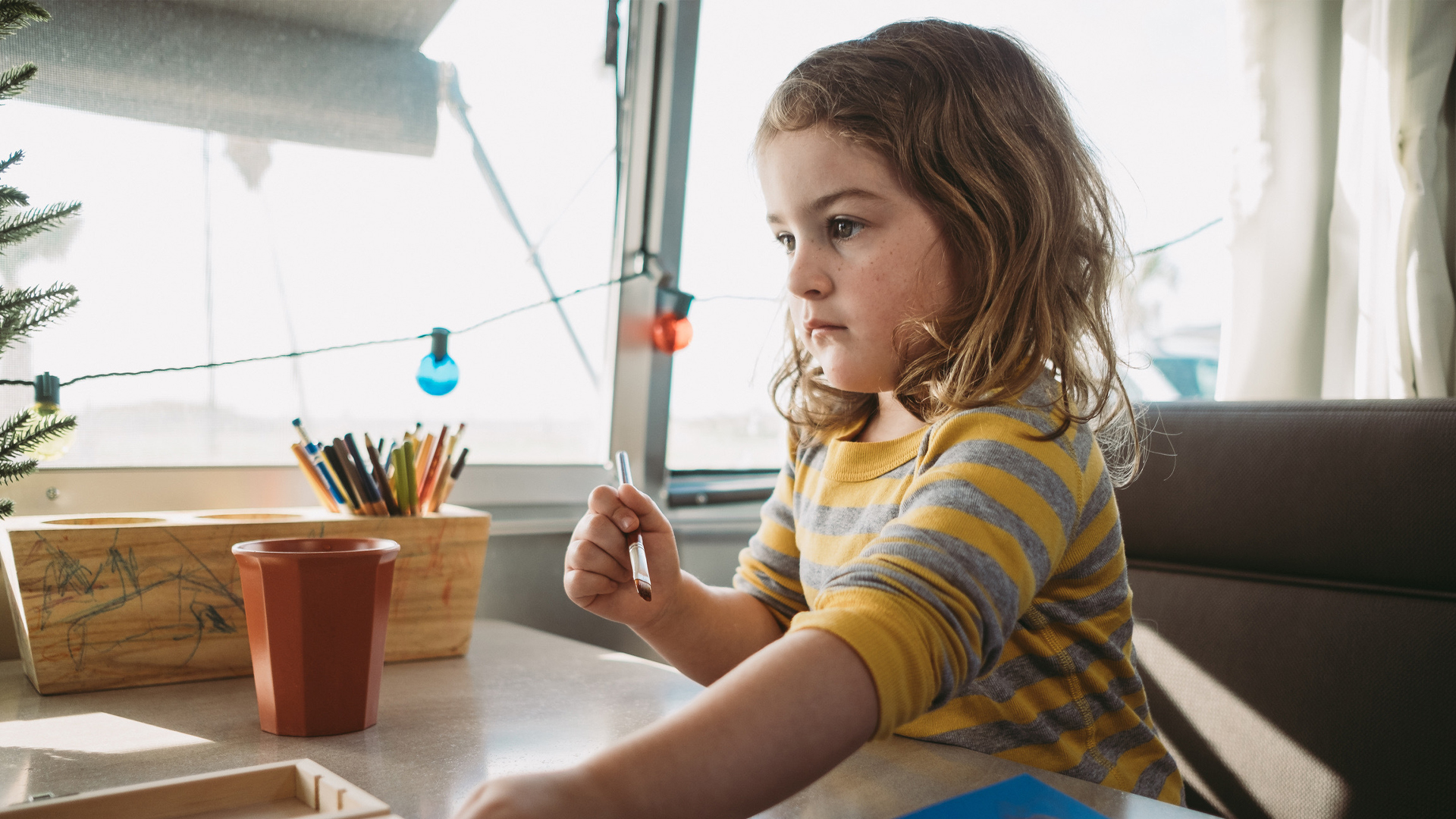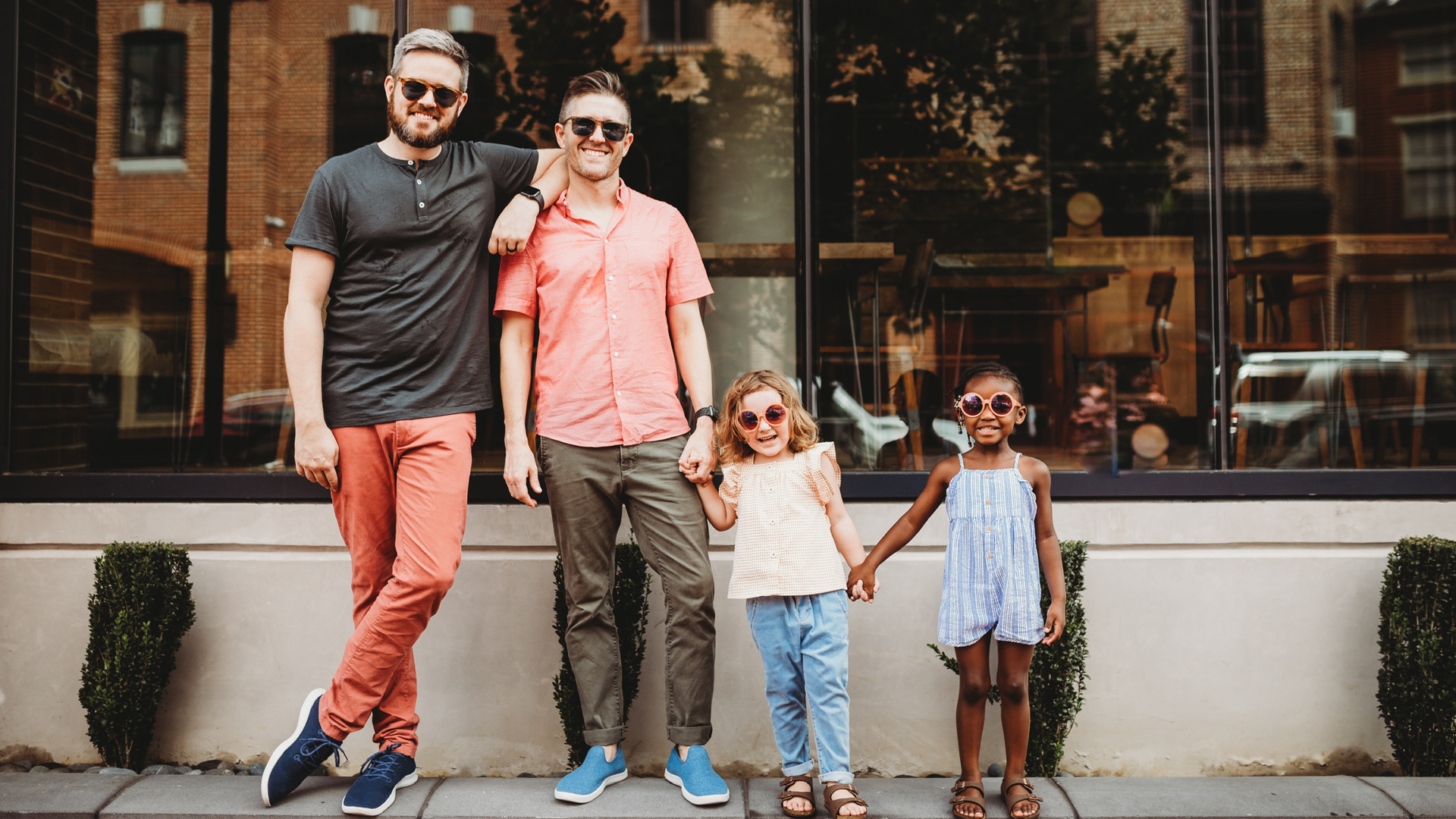 "We made some fantastic connections along the way," he remembered. "There was a moment of just pure connection that I didn't think I was going to have. There was a campground employee who had never had an LGBTQ family stay at the campground. But by the time we left, she had bought little gifts for the girls, like chalk and crayons. She was moved by our story and wanted to show appreciation for what we were doing. I think that was a breakthrough moment for us."
And, as hoped, their daughters had horizon-lifting experiences, some of which were very personal.
"Our daughter Charlotte is Black," says Jonathan. "Her hair is one of the most important things about who she is and her identity. Being in the South, we were able to go to places that catered to Charlotte and her hair, and that was an awesome experience for her."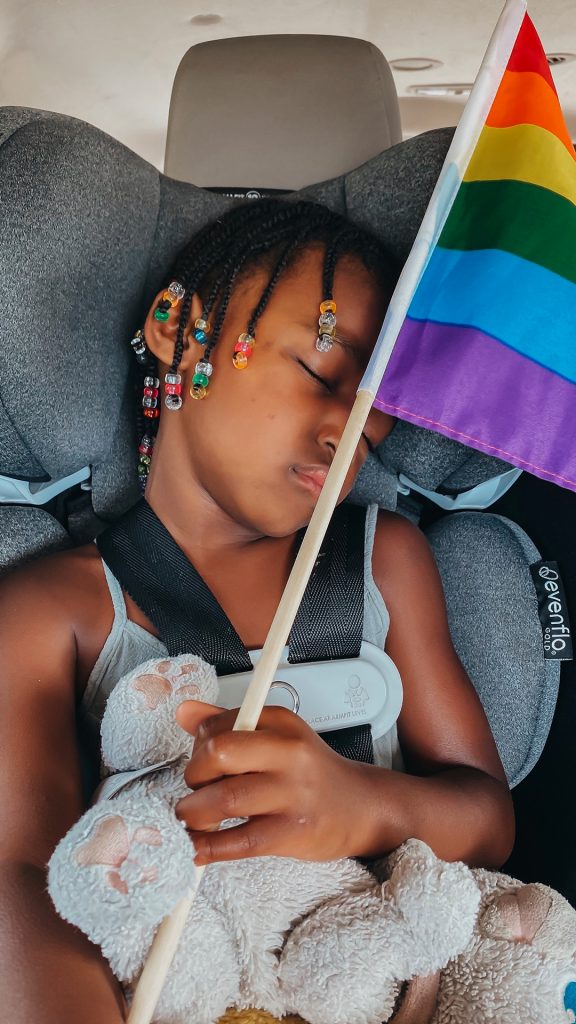 Jonathan and Thomas stuck close to home during the pandemic, with Jonathan using the Flying Cloud as a home office. They plan to dip their toe back into the outdoor adventure water this month when their daughters get out of school. There is one trip that has them especially excited.
"At the end of July, we're going to Family Week in Provincetown, Massachusetts," says Jonathan. "Family Equality puts on the event, and there are hundreds of LGBTQ families getting together and co-mingling. It's a fantastic experience. We're going to take our Airstream right into Provincetown. We have a campground that's just a few steps away from all the activities, and we're going to be there with our newest little one. Our girls are really looking forward to it."
While Jonathan and Thomas hope to return to full-timing one day, they are currently taking things slowly as they master the art of traveling with a one-year-old.
"We really want to get out to the West Coast," says Jonathan. "We want to see the plains; we want to see Canada, we want to see so many things. I think once we get our wheels back under us, we'll be golden."