The beauty of towing with a Class B RV like an Airstream Touring Coach is how easy it is to get around. Airstream Touring Coaches are already designed and built to handle like a Mercedes-Benz® vehicle on the road, and you'll be much more flexible than you could with a large Class A motorhome. In this post, we'll talk about the kinds of toys you can bring with you almost anywhere and keep the fun going well beyond your parking or camping spot. 
But first, let's go through weight ratings. Every RV has a Gross Vehicle Weight Rating, which includes passengers, gear, fuel, water, and any towables. But for the purpose of talking about toys, the rating we'll focus on is Towable GVWR. Every Airstream Touring Coach – including the nimble Interstate 19, the guest-friendly Interstate 24GL, the couple's favorite Interstate 24GT, and the ultra-roomy Atlas – has a towing capacity of up to 5,000 pounds. So let's talk about towables that usually fall well within that rating. 
What you can plan on towing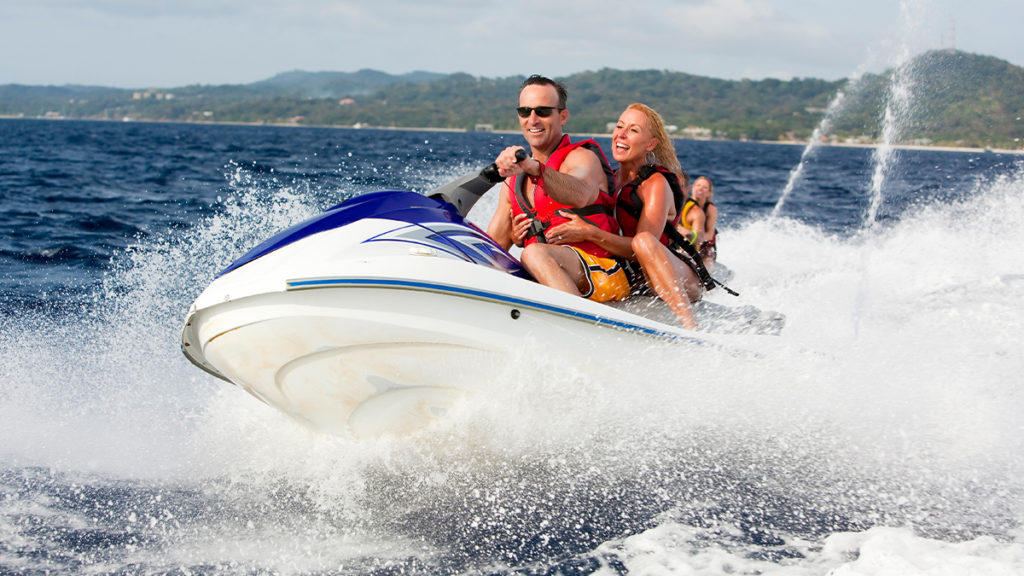 Jet skis and wave runners
If you're heading to the lake or the coast, you can't go wrong with a jet ski. Most are small, lightweight, and well within the towing capacity of an Airstream Touring Coach. If you want to launch straight into the water from your coach, tow your jet ski with a matching trailer. If you're traveling as a couple, look into a dual jet ski trailer, which allows you to tow and launch two jet skis with ease.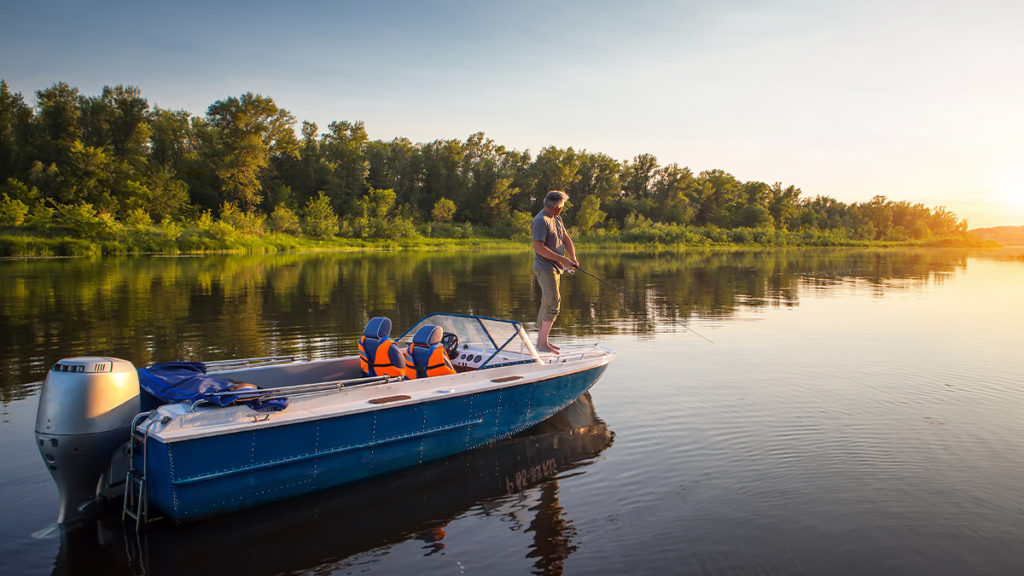 Small, flat-bottom fishing boats
Flat-bottom fishing boats are notoriously lightweight, so you should have no trouble finding one that's within your towing range for an Airstream Touring Coach. Plus, the rear-view and side-view cameras in the coach make it easy to safely back into a boat ramp loading area and launch into the water. Loading back up is quick and easy, too.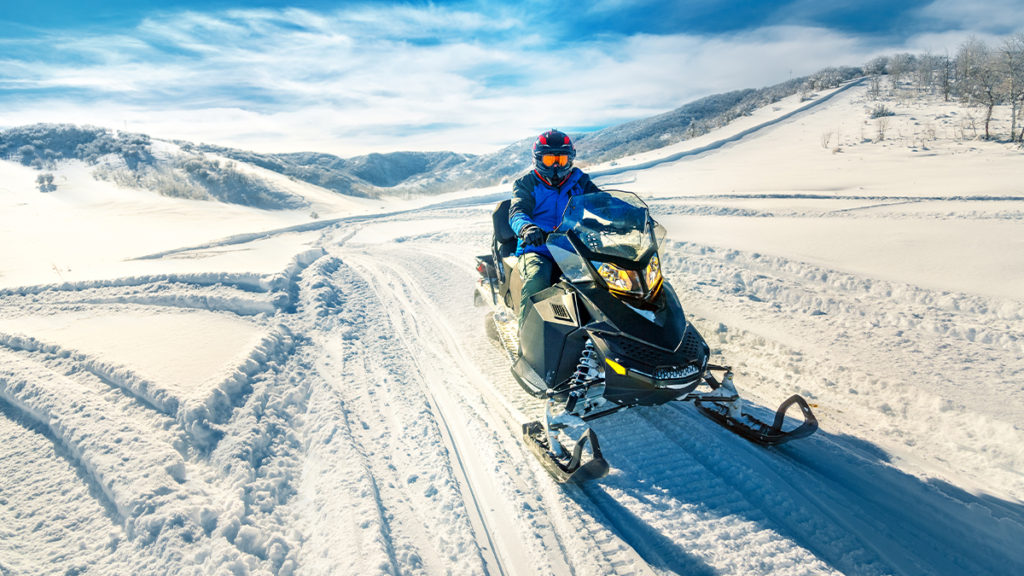 Snowmobiles
Similar in size and weight to jet skis, snowmobiles are another ultra-towable choice that will typically fit well within the safe towing range for an Airstream Touring Coach. And like jet skis, snowmobiles are one of the most compact toys you can haul behind you on a small trailer, making backing up and parking that much easier.
Motorcycles
Imagine heading to the west coast, parking your Airstream Touring Coach and hitting the Pacific Coast Highway on your motorcycle. Dream come true, right? You can easily tow any motorcycle on its own trailer behind your touring coach, giving yourself the freedom of the bike and the comfort of the coach all in one trip. 
Bringing motorcycles along also expands your transportation options once you arrive at your destination. Park your touring coach and set up camp, then take your motorcycle out for errands, joy rides, and trips to nearby attractions.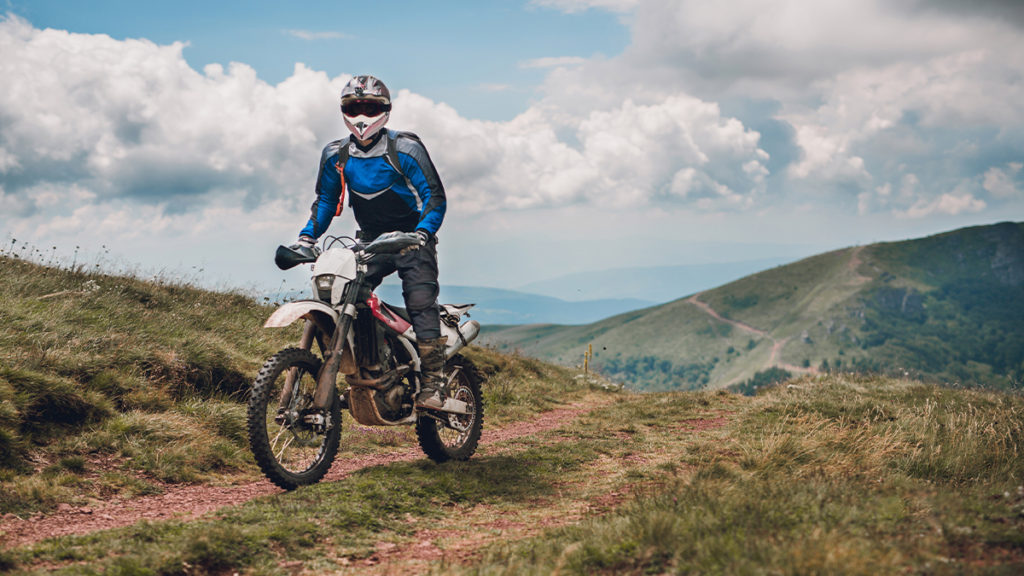 Dirt bikes
If tearing up the trails and getting a little lost is more your speed, pack up the dirt bikes for a weekend out in the wilderness. An Airstream Touring Coach can typically safely tow multiple standard dirt bikes at once, perfect for a flatbed trailer. Just be sure to strap each one in individually.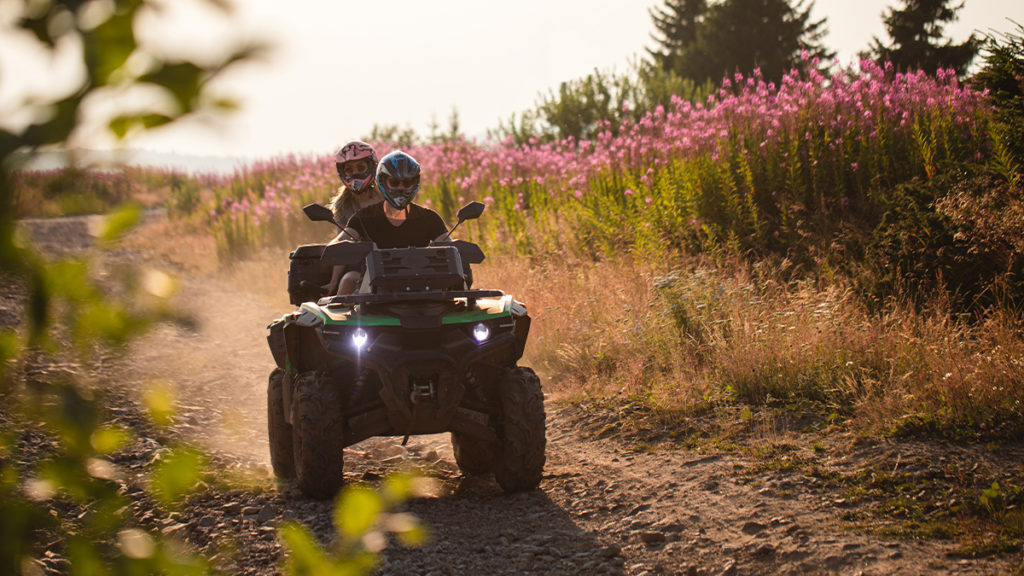 ATVs or UTVs
Bring your ATVs (also known as four wheelers or quads) along to the campground as a perfect way to get around, entertain the family, and get into some new adventures. Invest in a flatbed trailer with a ramp and you can safely tow most ATVs or UTVs to your adventure spot. 
There's a wide selection of fully-equipped utility trailers that can safely haul a single or multiple ATVs. Depending on what types of ATVs or UTVs you're bringing along for your trips, you can find trailers with side or rear ramps, constructed from lightweight aluminum, enclosed trailers, and even deckover trailers to maximize the amount of deck space for loading and unloading the quads.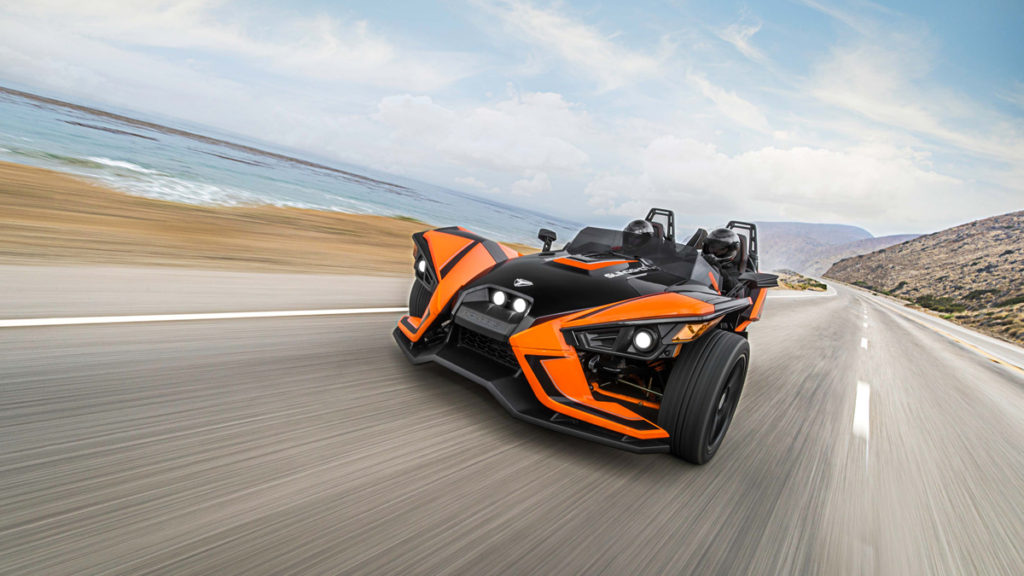 Small vehicles to get around town
Bring your economy sized car or an extra special one like the Slingshot so you can head to a cute little town, park your coach, and zip around the city streets with ease. Depending on the vehicle, you'll likely be able to tow it directly from the hitch on your coach, or you can use a flatbed trailer.
Getting power to your trailer
If you're not used to towing, one of the most important things you should learn about is how to get power to your trailer. Your trailer (and the toys on it) might block the view of your tail lights from other drivers, and power to the trailer allows it to take over brake light and turn signal functionality. Airstream Touring Coaches come with a seven-pin heavy duty power supply cord that you can plug directly into your towable. You should make sure the pins match, however, as some lighter duty trailers and towables are fitted for four-pin plugs. Mismatched? Simply grab a 7-pin to 4-pin trailer adapter and you're back in business. 
Once you're plugged in, have a spotter stand behind the trailer or towable while a driver tests the brakes, turn signals, and hazard lights (flashers) to make sure they're all working properly before you hit the road.
Driving and parking tips
Anytime you're towing, you need to drive a little differently. 
Slow down.
No matter what conditions you're driving through, they'll be easier to handle at a lower speed than at a high one. So take your normal comfort zone and knock it down five or ten miles per hour.
Let people pass.
Practice defensive driving as much as you possibly can, letting others around you at your first opportunity and as often as is reasonable. They'll thank you for it, and you'll be less concerned with traffic on your tail.
Make wide turns.
Sharp turns are your enemy when you're towing. Your trailer or towable will need extra room to clear any curve, so head straight out and make a wide berth at each turn, especially right-hand turns.
Reverse with your hand on the bottom of the wheel.
Learning to back up while towing is tricky because every movement of the steering wheel causes an opposite movement of the trailer in the back. Our tip? Place your hand at the bottom of the steering wheel and push your hand in the direction you want the trailer to go.
Use four-wheel drive on boat ramps.
Launching ramps can be a little slippery and steep, so it's always a good idea to turn on four-wheel drive if you have it.
Supplies to have on hand
Ratcheting/winching tie-down straps (be sure to get the right kind for the weight rating of your towable or toy)

Bungee cords to secure any loose items down

A spare tire for your trailer (if you're bringing a trailer)

Gas cans and fuel for any motorized toys

Tools to secure, maintain, and service your toys
Hopefully we've gotten your wheels turning on what you can tow with an Airstream Touring Coach and what kind of fun adventures are open to you. Now it's time to find your perfect coach!
Compare Airstream Touring Coaches and their features and specs using our Compare Tool, right here on our website. 
If you know you'd like to hitch up your favorite toys for a trip but aren't sure how to get started, your Airstream dealer can answer any questions you may have. From choosing the right hitch to towing properly, our experts are here to help.