Dreaming is something all Airstreamers excel at – planning for the next trip, pining after that bucket list location, and thinking about all the ways they can make each trip count. Whether you're already an Airstreamer or dreaming of the day when you have your own silver bullet, planning your next adventure is one way to cope with cabin fever. Over at Airstream Supply Company, we've been documenting our favorite locations in our Round Trip series, and we're dipping into some of those curated trips for inspiration.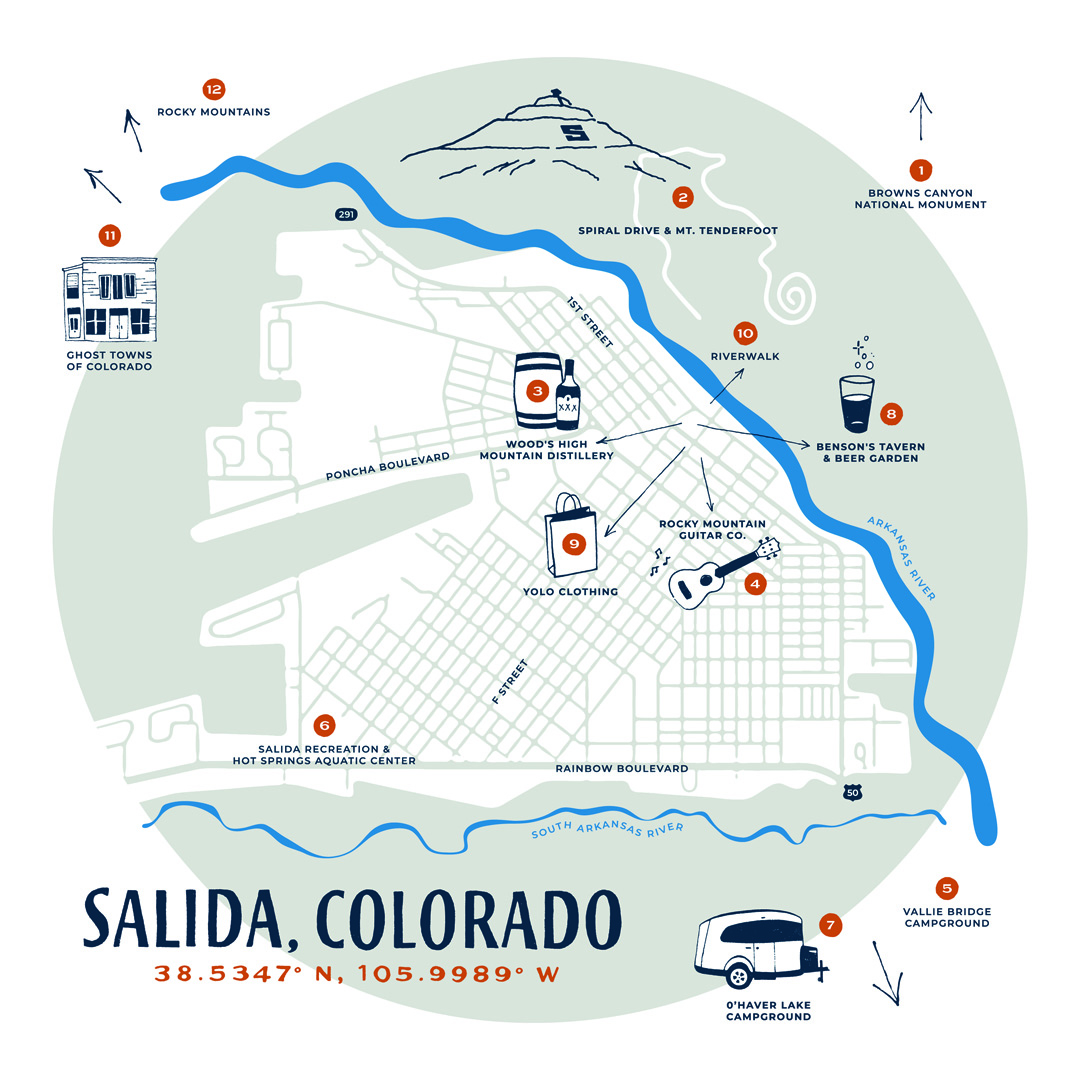 Think of Colorado and the first thing that comes to mind is very likely the mountains. But while Colorado has its fair share of craggy ranges and snow-covered peaks, there's much more to the Centennial State than just ski resorts and rocky ridges. 
When we visited Salida, Colorado as part of Airstream Supply Company's Round Trip travel guide series, what we found was a piece of Colorado that scratched all our outdoor itches. Yes, it has the requisite mountains, but there's a high-desert feel to much of the landscape, with scrubby, rock-strewn cliffs and deep valleys cut by the winding Arkansas River. During the winter you can certainly hit the slopes at nearby Monarch, but the summer is where Salida shines, with white water rafting, mountain biking galore, and some of the best food, craft beer, and friendly faces we've seen out and about on our travels. Salida is well-regarded as America's epicenter of river sports, and the mountain bike trails that crisscross the hills draw scores of thrill seekers.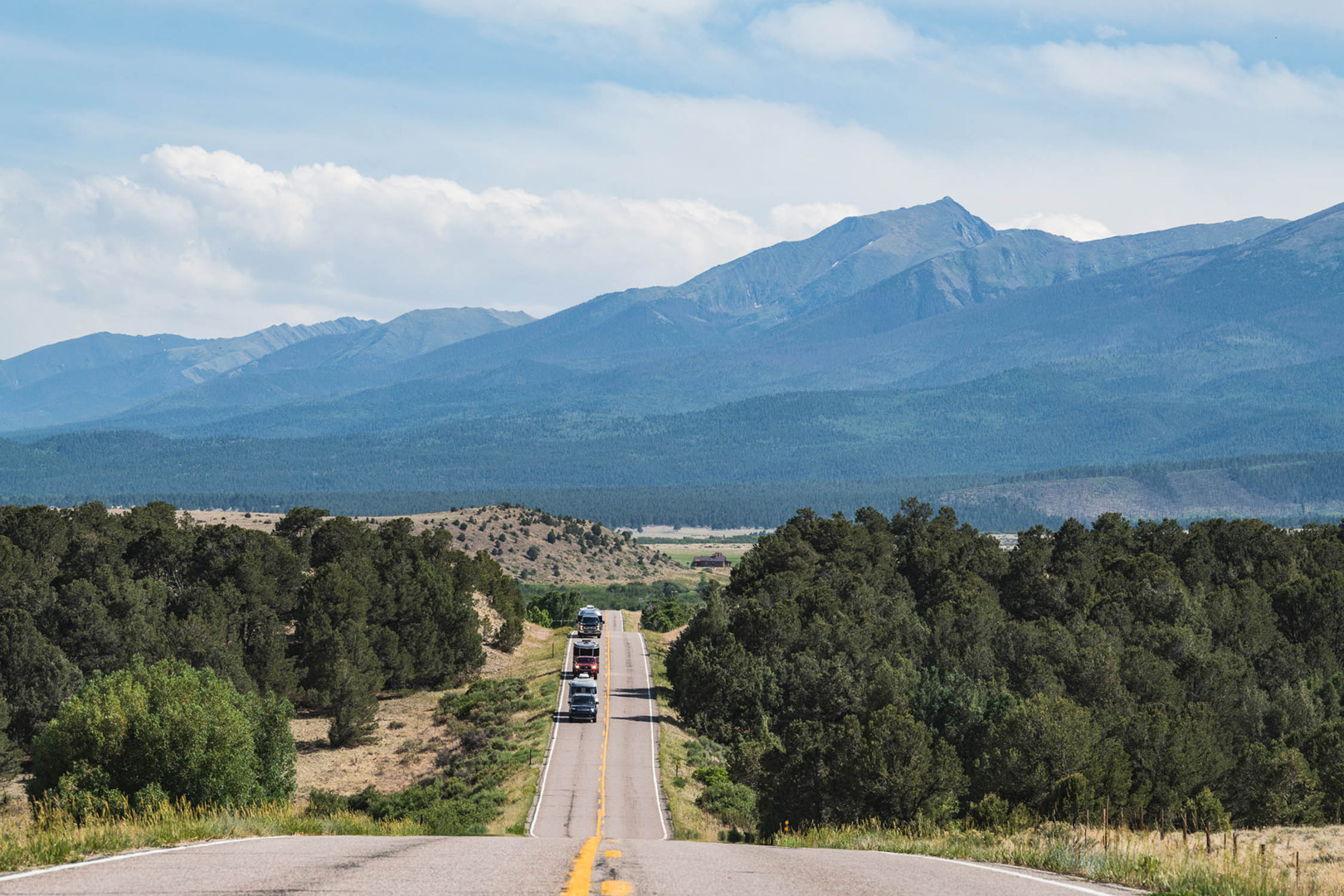 If outdoor recreation isn't your thing – or if you're simply looking for something to do after a busy day outside – there's no shortage of eclectic shops, scenic overlooks, delicious local beer, and art galleries to keep you busy. Read on for our picks of the best Salida has to offer, and keep dreaming of your next grand adventure. 
Rocky Mountain Guitar Shop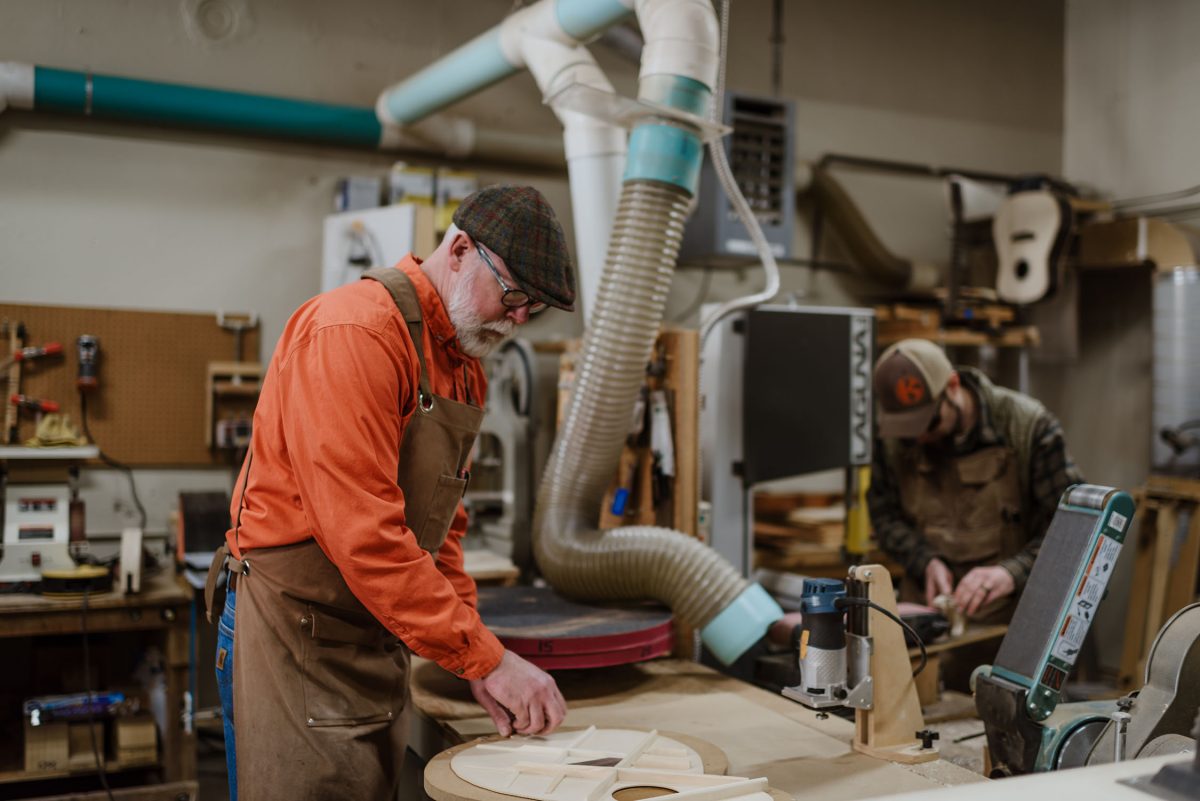 Jeff Bamberg is a master luthier, and his workshop in downtown Salida is a musical wonderland. Step inside and watch Bamberg build his signature guitars – expertly shaving, bending, and gluing beautiful wood as he creates works of art that sound as good as they look. 
Wood's High Mountain Distillery
Sidle up to the bar at Wood's and sample some of the finest, locally-crafted spirits you'll ever taste. Using local ingredients when possible, Wood's distills whiskey, gin, vodka, and liqueurs. The friendly staff is ready to craft cocktails of all sorts, and the ambiance – vinyl records, canoes suspending from the ceiling – is half the fun. 
Benson's Tavern and Beer Garden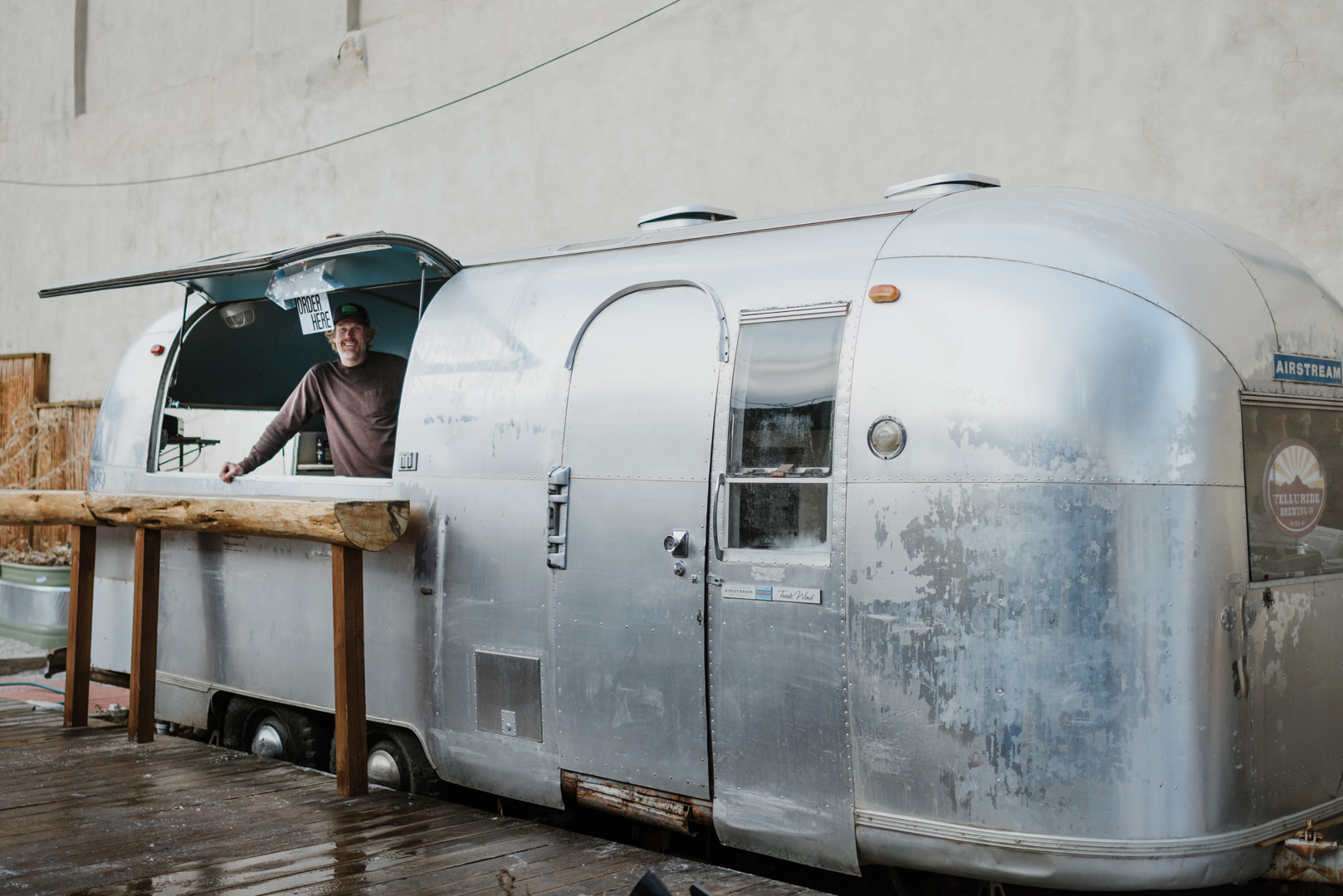 If craft beer is more up your alley, drop into Benson's where bartenders dispense both local and national brews from a vintage Airstream. The pub fare is perfect for recharging after a long day on the trails, and the porch is the perfect spot to catch great live music during warmer months. 
O'Haver Lake Campground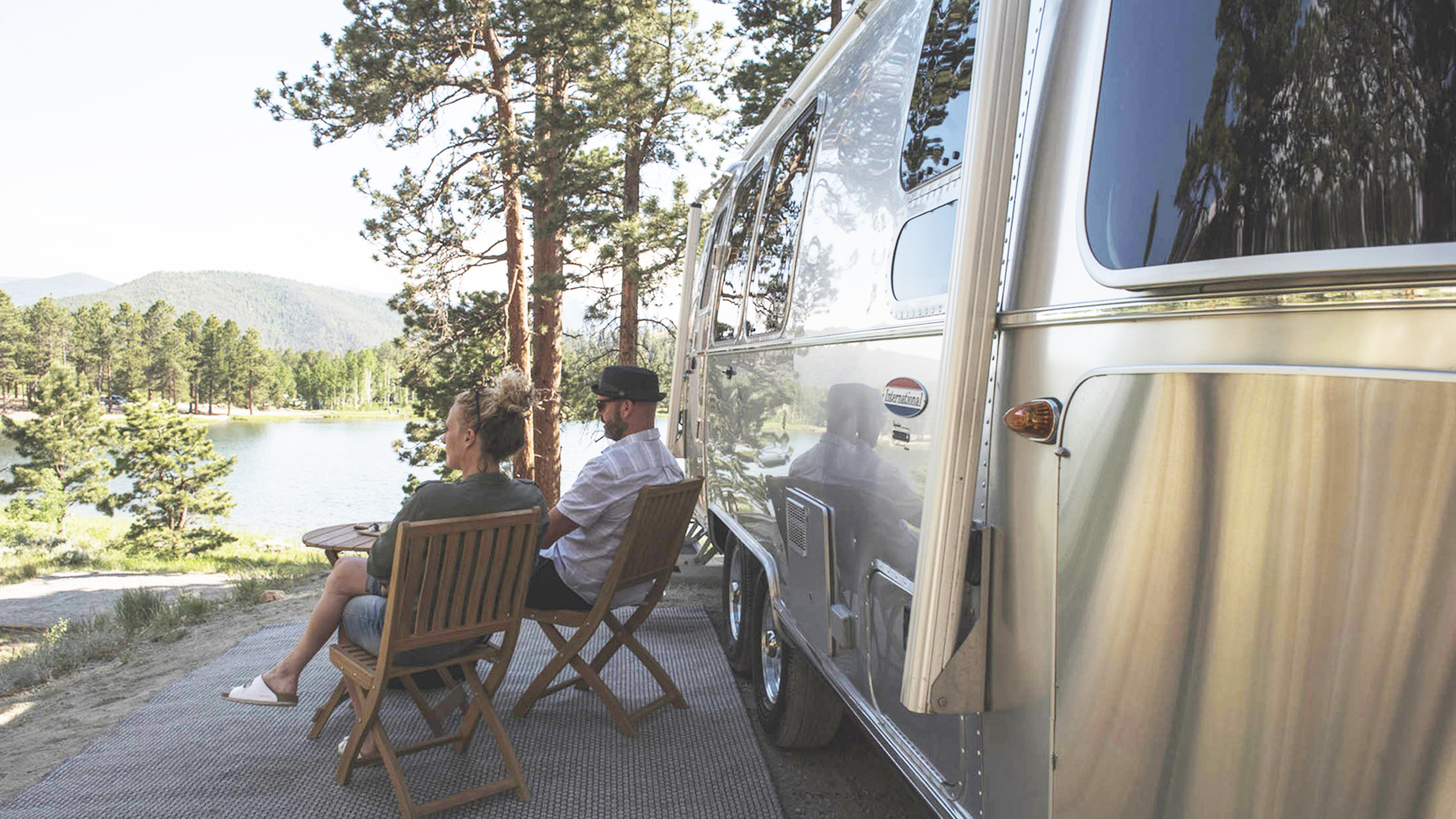 One of the most picturesque campgrounds in Colorado, O'Haver Lake Campground is dotted with water-front sites and picturesque views. Set up your base camp here and it's an easy jaunt down into Salida.