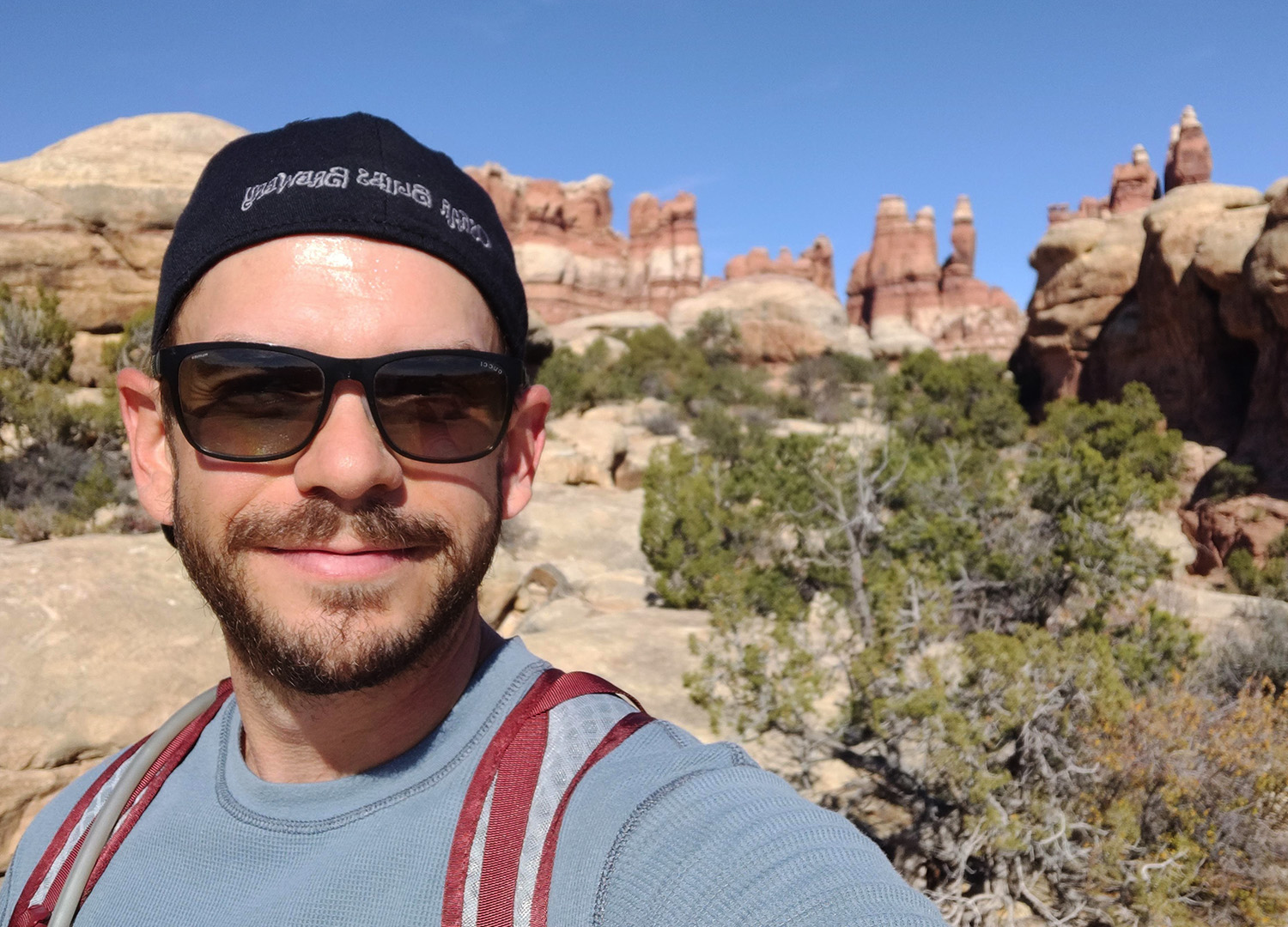 It's a name worth keeping.
Zach's family of four all love the excitement and adventure of outdoor exploration that comes standard with Silver Bullets.
Airstream caught up with Zach just three days after he took delivery of his new Flying Cloud. He and the family were leaving the next day for a maiden voyage camping trip. "We're going to Crested Butte in the Rocky Mountains. It's not terribly far from where we live in Littleton, a suburb of Denver. And, it's wildflower season, so it should be incredibly beautiful," says Zach.
Zach did lots of tent camping as a kid growing up in Texas. He was a Boy Scout and achieved the highest honor of Eagle Scout. But the hot, humid, sticky summer months of the Lone Star state left him feeling that camping wasn't for him.
When Ellie was born, things changed. Both Zach and his wife, Lori, loved the outdoors. Lori had grown up near rivers, picnicking and watching the water and listening to the sounds as it rushed by. So, they decided to start spending more time in nature. Two years later, their son Ethan was born, and the family had even more incentive to get out and explore.
The path to Airstream ownership began while Zach and Lori were waiting in line at a camping store, ready to check out with tons of starter gear for car camping. They looked at each other and said, "You know what? Let's go look at an Airstream."
Airstream has a well-deserved following; it's a cultural icon

- Zachary Scholz
Zach, a self-described engineer nerd at heart, was a mechanical engineering major in college and also got a graduate degree. He works as a systems engineer on aircraft modifications in the defense sector. He's also a professor at the Colorado School of Mines, where he teaches courses on product design.
"Airstream has a well-deserved following; it's a cultural icon. They're just so classic and timeless. The design is modern, streamlined, beautiful and clean. And, they're well-constructed. If I ever designed a product of this caliber, it would be a lifetime achievement situation," says Zach.
The family headed to a local Airstream dealer and wandered around. They looked at the Sport and said, "Yes, this is what we want." A few days later, they bought it (and returned most of their tent camping gear!).
Of living in Colorado, Zach says, "There are incredible summertime outdoor opportunities very close by."
The family typically camps from late March until November, when the weather is at its best. During their travels, they've become enamored with national parks and Colorado's state parks.
"We are just so lucky to live in a state that has four national parks. Last year, we visited Rocky Mount National Park and Black Canyon of the Gunnison. This year it was the Great Sand Dunes to experience the runoff flows.
"When the snow starts to melt, creek water flows in waves across the sand, and then these kinds of tunnels start to form. The kids really like playing there," says Zach.
During their first year as Airstreamers, Zach and his family went on six or seven camping trips. They enjoy their trips most when the camping is more dispersed – they do a lot of dry camping in the parks they visit.
This preference for boondocking is what primarily moved them to upgrade their tow vehicle and go from the Sport to the Flying Cloud. By making the switch, they would have more space and could also stay out longer on their trips.
"We want to be out by ourselves for the most part. We like the opportunity to get out in the wild together and just be us. It lets us disconnect from the vast majority of everything," says Zach.
And we know that with our Airstream, we can enjoy it the entire time our kids are growing up and beyond
For this year, they have six or seven more trips already planned, including a stop in South Dakota this summer. Next year, they plan to check out Mesa Verde. They've also visited Arches, Canyonlands and Grand Canyon National Parks.
"It's just something in which we have found so much satisfaction and joy. And we know that with our Airstream, we can enjoy it the entire time our kids are growing up and beyond," says Zach.