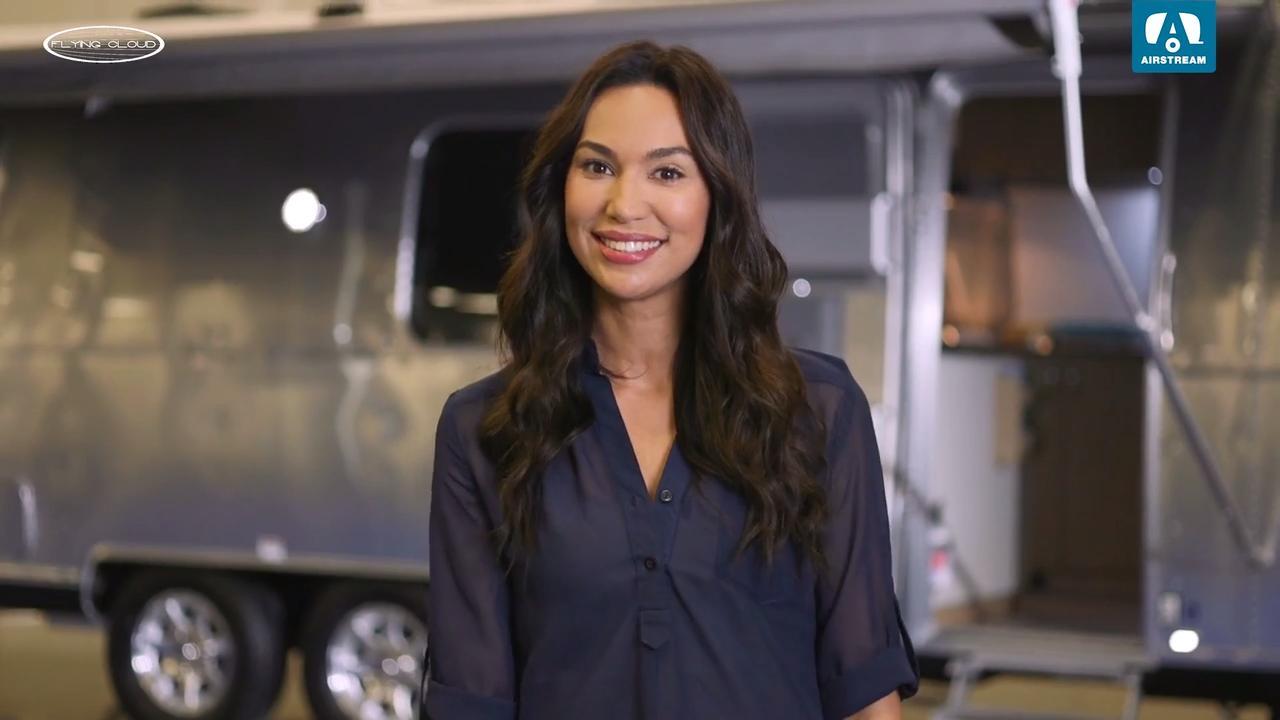 The Flying Cloud is one of Airstream's most popular travel trailers. It has more floor plans than any other model, making it a perfect fit for families, long-term travelers, and weekend wanderers.
The Flying Cloud comes with the original premium Airstream window design, which imbues the product with that authentic Airstream look and quality. After a satisfying day of exploring, relax with your full surround sound system, complete with a subwoofer, Blu-ray player, and upgraded high definition TV.
The stylish LED lights are integrated into the roofline, and they're powered by a dimmer to enhance any mood. The reflection off this clean aluminum ceiling gives the Airstream a natural glow.
Outside you'll see the same stylish LED lighting along the awning, so you can easily navigate around your Flying Cloud in the dark if you need to. The battery box is enclosed in metal and integrated into the frame, as opposed to sitting on top of the frame, to give easier access to the upgraded battery. Stainless steel rock guards also protect the front of the flying cloud to protect against road debris, and they're each attached with a hinged edge so you can easily swing it away from the unit to clean behind it.
The suspension strut offers performance and comfort for a smoother ride – just like being on a flying cloud.
The Flying Cloud has a rear bumper with extra exterior storage, and the edges are covered with a rubber coating to both aesthetically complete the look and provide a safe edge. The aluminum entry step is also custom made at Airstream. With easy pullout and nesting functions it's easy to operate and gives you secure footing when you're using it.
The water heater on the Flying Cloud is both LP and electric, so if you choose to camp offsite with no electrical outlets, you can still have a hot shower, but if you choose to stay on a campsite with power, you can easily switch over to electric and save your LP.
The Flying Cloud is also equipped with connections for satellite and cable TV, so no matter where you go, you can always catch your favorite show.
Stay cool with Quietstream, a new option now available. This innovative air conditioning system quietly and efficiently distributes air through integrated vents. And relax on the new upholstery – a soft yet durable UltraLeather that's richly appointed throughout the Sandpiper décor.
Want to learn more about the Airstream Flying Cloud, and see it for yourself? Visit our model page, and see all that the Flying Cloud has to offer.