The compact, lightweight design means the Basecamp is ultra-towable even with an SUV. Its aggressive departure angle allows you to tackle more terrain with confidence, and the large wheels and tires help you handle any type of road with Airstream-grade towability.
Inside, the Basecamp has everything you need to rest up from a long day of adventure and prepare for the next one. A smart, efficient kitchen, clean streamlined bathroom with shower, and seating that converts into a bed – every square inch of this space was designed to work hard so you can play hard.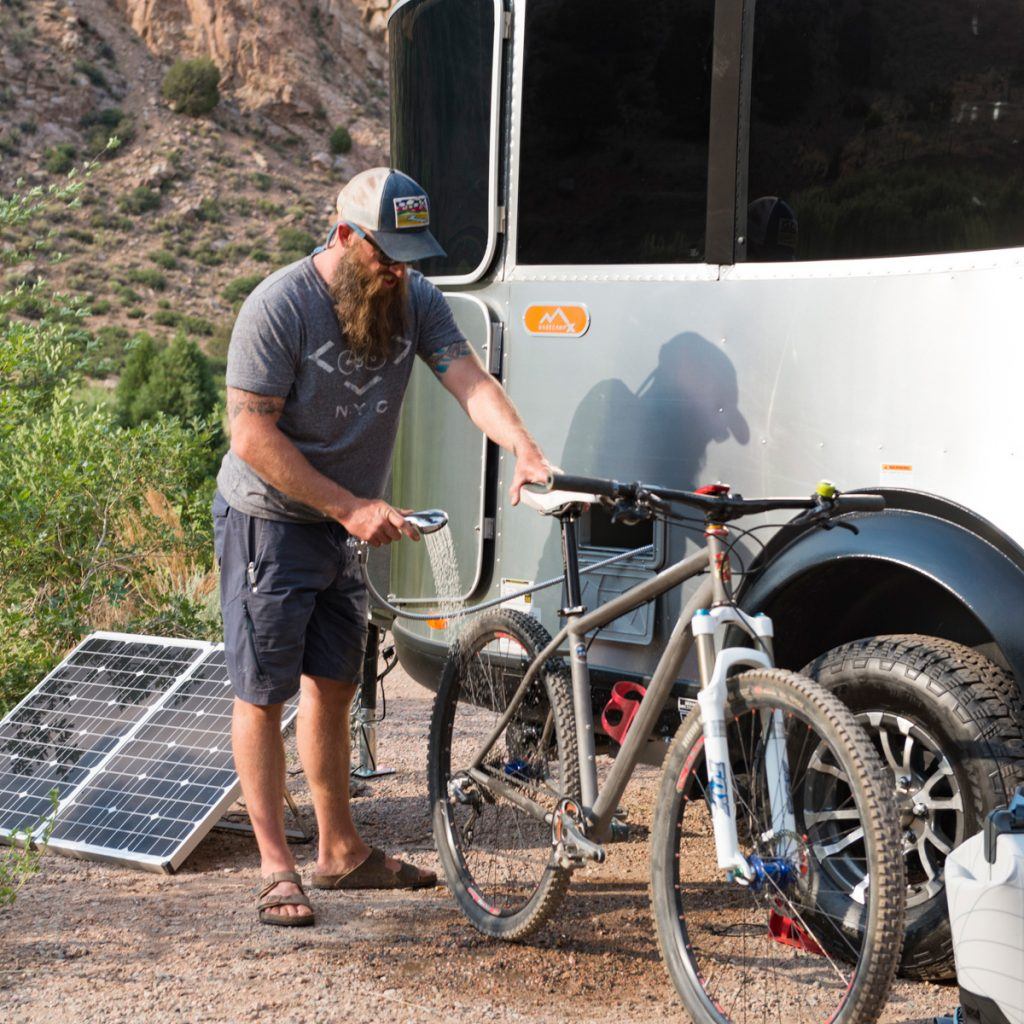 Basecamp's modular benches can seat up to five people comfortably with adjustable tables in the center. Fold one bench down for a single bed or both for a bed that spans the entire space. In the front of the trailer, panoramic windows let you look out at the world you're exploring, and in the back the 26" x 46" rear hatch makes it easy to load larger gear like bikes and kayaks – straight into the trailer. An attachable screen lets you enjoy the outdoors and fresh air without letting bugs in.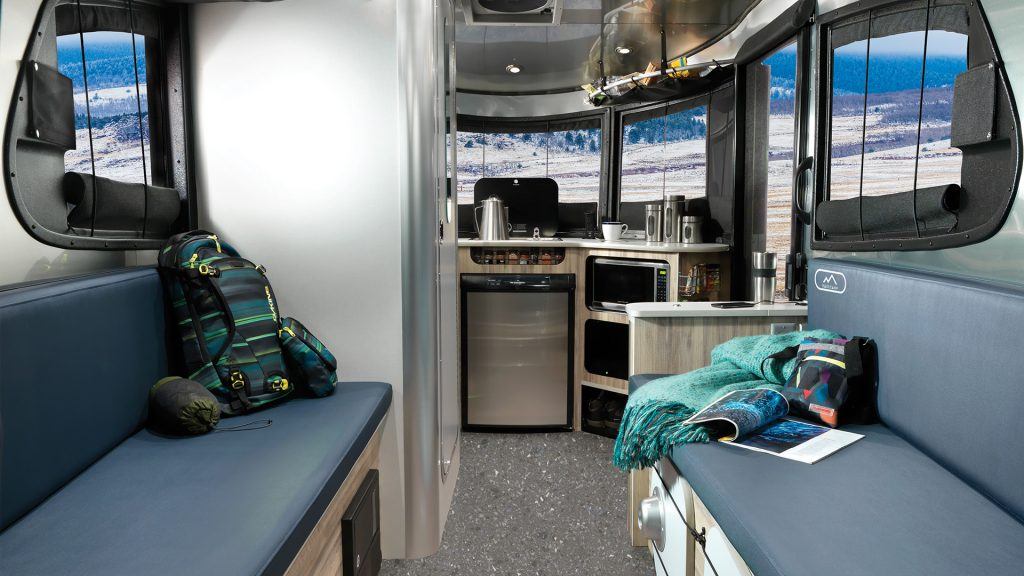 And then there are the details – bungie storage to keep your gear out of the way and ample storage in the bench, a fold-down faucet and tempered glass cover to add more working counter space, a hidden retractable screen on the entry door, and a variety of decor options all including Syntex marine fabric that's antibacterial, mildew and stain resistant, and flame retardant. You can even add extra space to your Basecamp with a visor and option tents.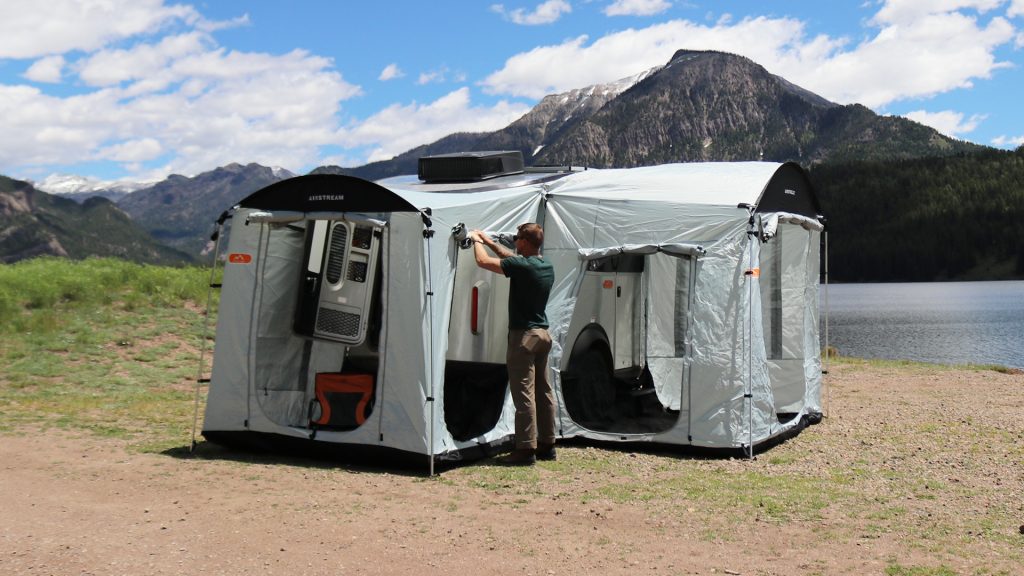 Basecamp packs everything you need into one versatile trailer that's just as comfortable on a campsite as it is off the beaten path – so hit the road, hit the trails, and get going.
Want to know more about the versatile Airstream Basecamp Travel Trailer? See its design, features, and floor plans here.
---
Airstream Basecamp is the RV Business™ Magazine's 2017 RV of the Year. Read more blog posts about the award-winning Basecamp here.