Removable wallpaper is a popular modern trend sweeping the design world. But where traditional wallpaper is cumbersome, messy, and difficult to remove, peel and stick wallpaper is a dream come true for anyone wanting to shake things up and try a new look in their home – or home on wheels. It's easy to install, comes in a variety of fun patterns and motifs, and doesn't require the commitment and mess of paint or traditional wallpaper.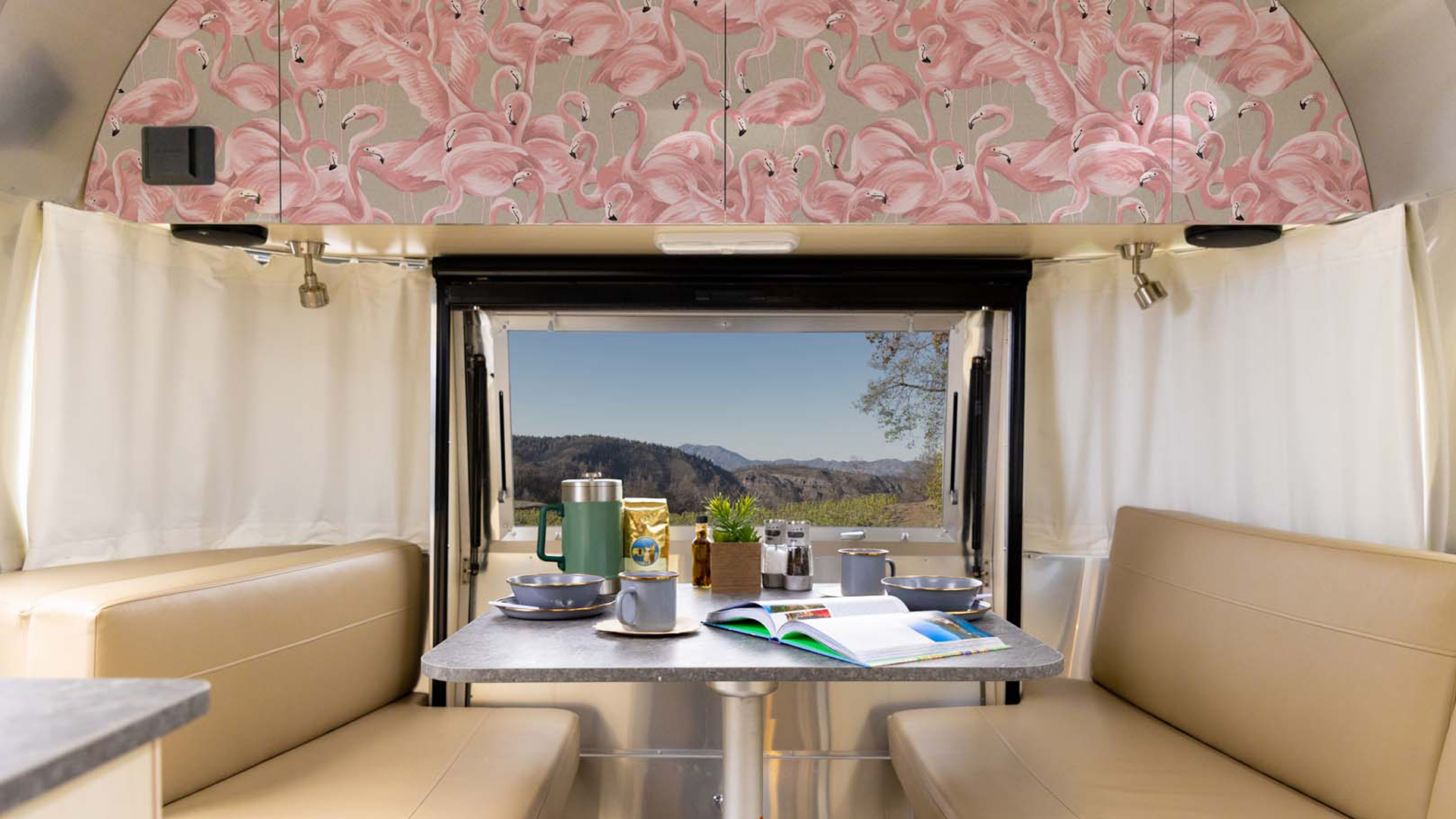 That's why Airstream partnered with our friends at Tempaper. Whether you're a total beginner, a do-it-yourself enthusiast, or a design pro, you'll love how Tempaper's removable wallpaper goes up easily with no messy glues or pastes (you just peel and stick!). Shop a variety of styles at Airstream's official outfitter, Airstream Supply Company.
No Risk, No Stress
Removable wallpaper takes the risk and stresses out of decorating and gives you the freedom to add pattern and style to any room. Each roll is 20.5 inches wide and 16.5 feet long, with cover for 28 square feet. We recommend buying 10 percent more than what you've measured in square feet to allow for plenty of room to trim.
How to Install
For more information, visit Airstream Supply Company for a full walkthrough of how to install Tempaper in your Airstream.