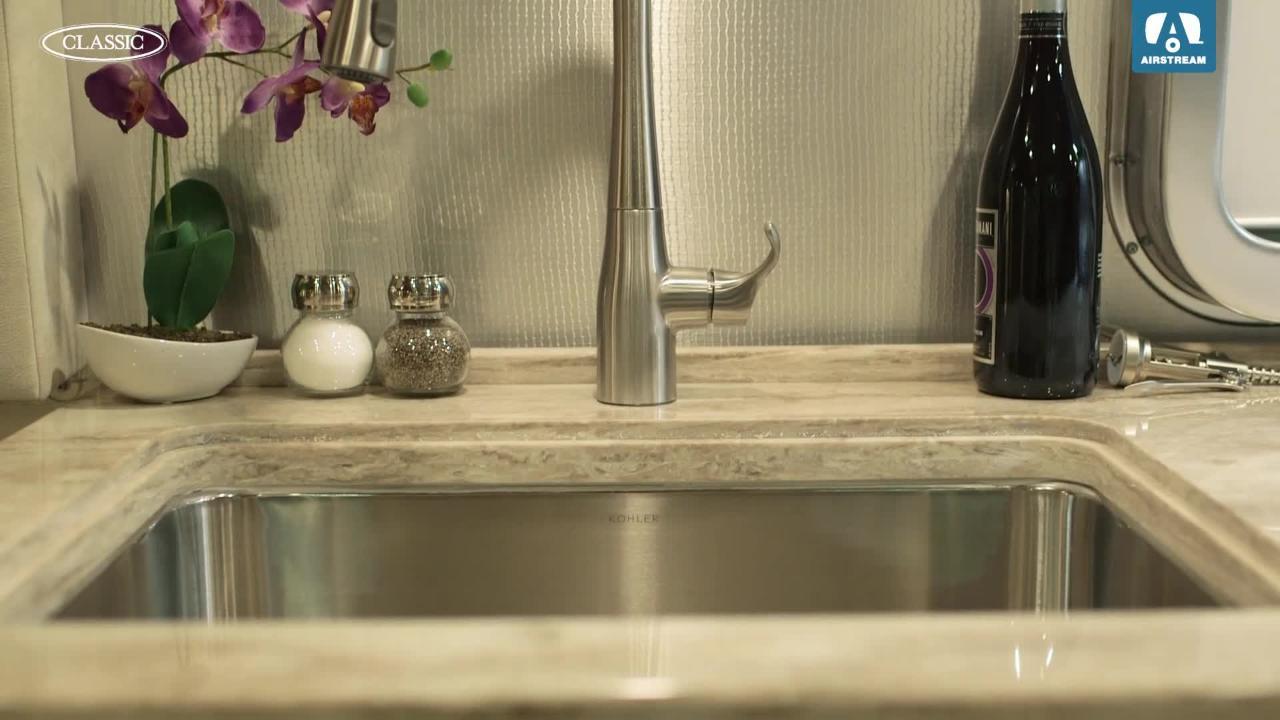 Stepping inside the iconic Classic feels like coming home. And now, the 33-foot Classic gives you more room than ever. From the spacious, residential-style rear bath to the projection screen and power sofa, it brings everything you love on the road with you – and then some.
Watch the new Classic Spotlight video above for a tour of the luxurious finishes, features, and amenities.
Want to know more about the Airstream Classic? See its design, features, and floorplans here.