Spend even a modest amount of time searching the internet for Airstream topics, and you'll quickly come across blogs, magazine articles, and videos that tackle tough questions like:
Is an Airstream worth it?
Should I buy an Airstream?
Why are Airstream campers so expensive?
And so on, and so forth. While these sources can be informative and helpful when you're considering buying an Airstream, the truth of the matter is that – like anything – there are pros and cons to owning an Airstream. Optional features, tow vehicles, and off-season storage are real considerations to think about if you're dreaming of the Airstream life. So too are the freedoms you'll experience, the flexibility you'll find on the road, and the style, quality, and craftsmanship that go into our iconic recreational vehicles.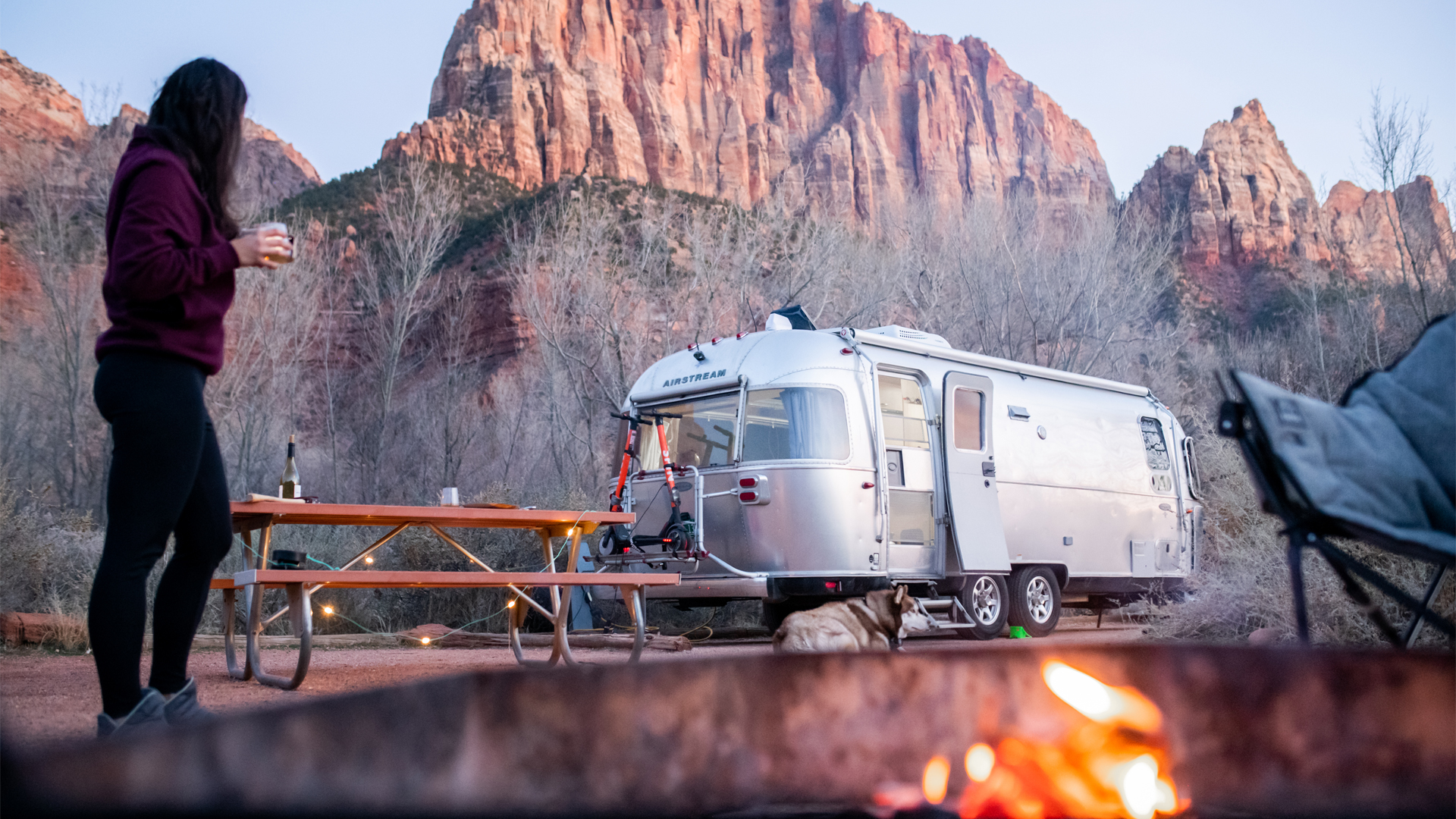 In the end, it's up to you whether an Airstream is the right choice. But understanding the truths behind some of these tough questions about ownership is important as you dream of your own Airstream adventures.
Question #1: Do You Have to Tow an Airstream?
While we do make a luxurious line of motorized touring coaches built on the Mercedes-Benz® Sprinter van chassis (as well as the all-new Rangeline built on the RAM ProMaster® 3500 chassis), the simple fact about our iconic travel trailers is that they require a tow vehicle. You need a capable truck, van, or SUV to hitch up to when you want to hit the road. This necessarily involves hitching up – a process that is sometimes intimidating to those who've never done it before. But ask any Airstreamer – especially one who was hesitant to hit the road with several thousand pounds of RV in tow behind them – and you'll discover that the fear of towing is really much ado about nothing.
"It's really important to be very patient," says Caravel owner Marisa. "In the beginning, it's a very steep learning curve, but it can be mastered very quickly. And don't forget that there will always be challenges ahead – whether it's your first time towing or your hundredth."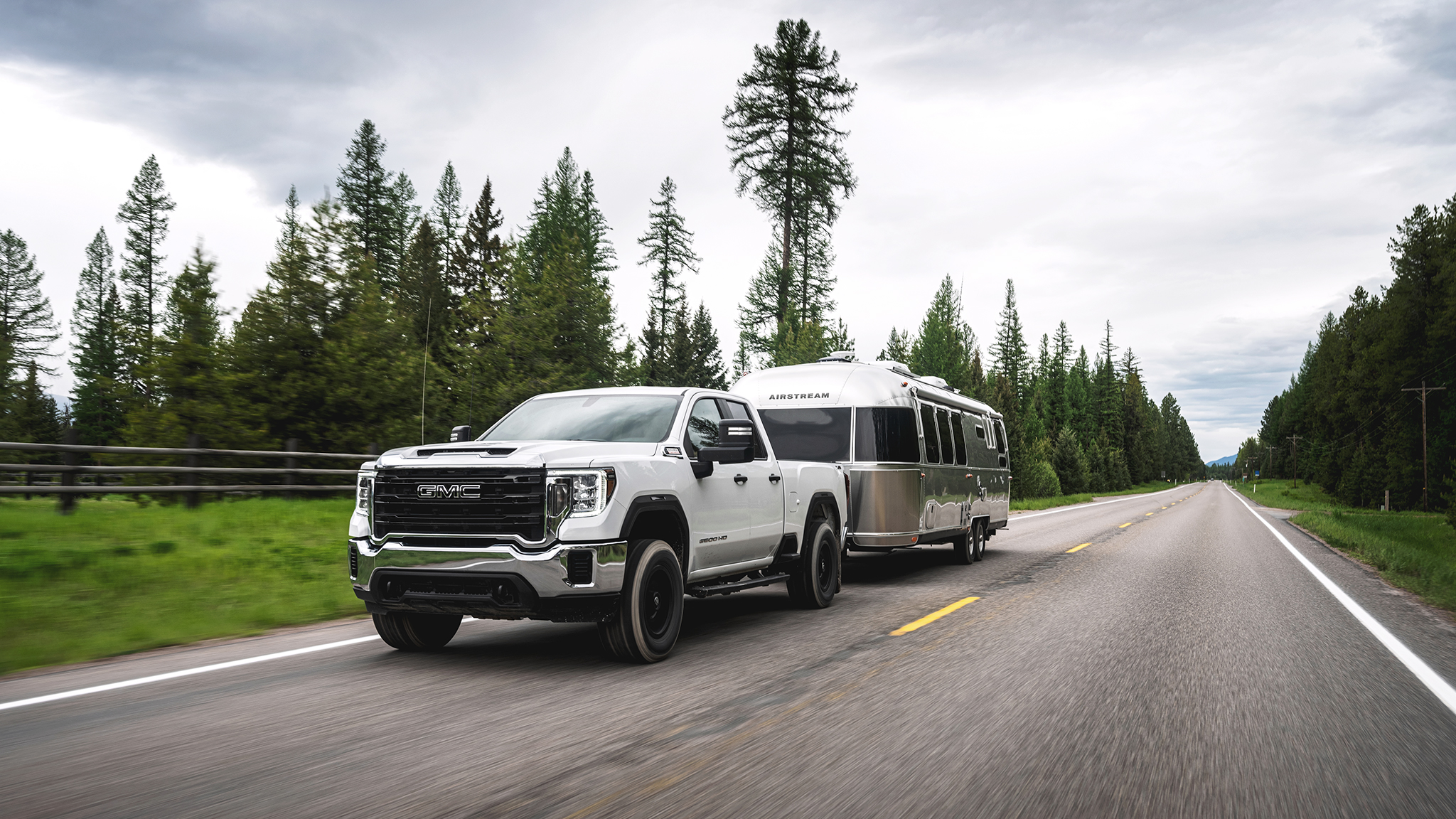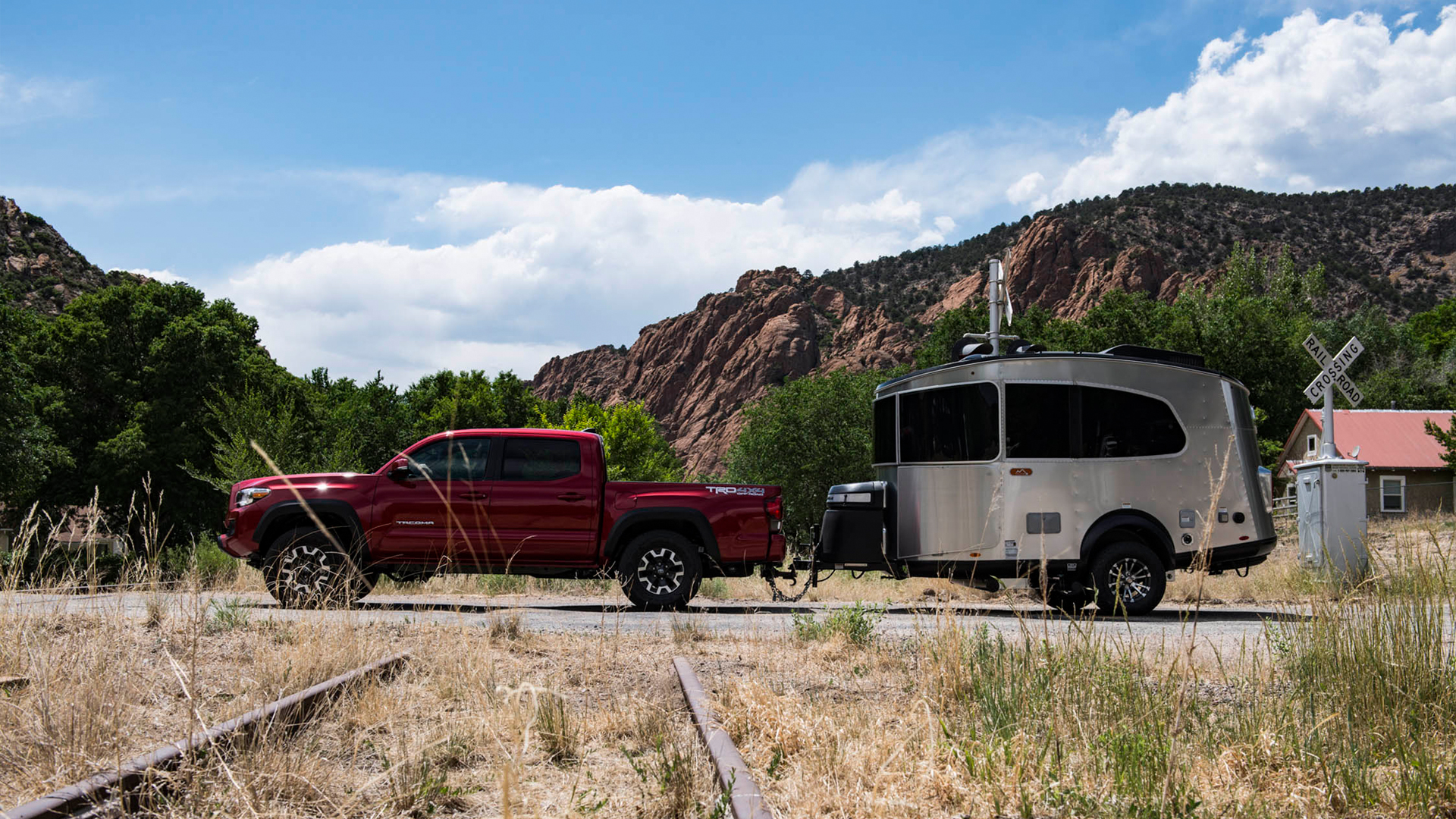 What's more, towing an Airstream means that you have even more flexibility when you get to your campsite. After some practice, unhitching becomes a quick process, and you'll have your campsite set up in no time. With a tow vehicle detached from the travel trailer, you have the freedom to explore your surroundings. Head into town to explore the shops, hit the beach, drive further up into the mountains, or up the road to find that great hiking trail you passed on the way in.
And when it comes to towing, there's no easier travel trailer to hit the road in than an Airstream. Its low center of gravity makes it one of the easiest trailers to tow, and its aerodynamic shape helps it slip through the wind (which adds up to savings at the pump or charging station).
Plus, Airstream travel trailers come in a variety of sizes, making it easy to find the perfect one that fits your towing comfort level. From the 16-foot Bambi, Caravel, or Basecamp, to the 33-foot Classic, there's an Airstream travel trailer for everyone.
Question #2: Is an Airstream Worth It?
Quite simply, when it comes to buying an RV you get what you pay for. And with an Airstream, what you pay for is
one of the most durably constructed campers on the market
. You get premium materials, expert craftsmanship, and all the comforts of home. Should you choose to upgrade down the road, you'll very likely get the best resale value you'll find in a recreational vehicle. You get an RV that could last your lifetime – and might even be something you pass on to your children or even your grandchildren. Hold onto your Airstream for long enough, and you'll join one of the most vibrant communities in the RV world with other fellow vintage Airstream enthusiasts!
Inside an Airstream, you'll find craftsmanship informed by more than 90 years of expertise. Where other RV manufacturers exclusively use staples in the construction of their counters, cabinets, and furniture, Airstream only uses dowels and screws to hand-assemble our interior components. Our expert designers create floor plans with no wasted space, ample storage, and an interior that feels expansive and roomy despite its small, mobile footprint.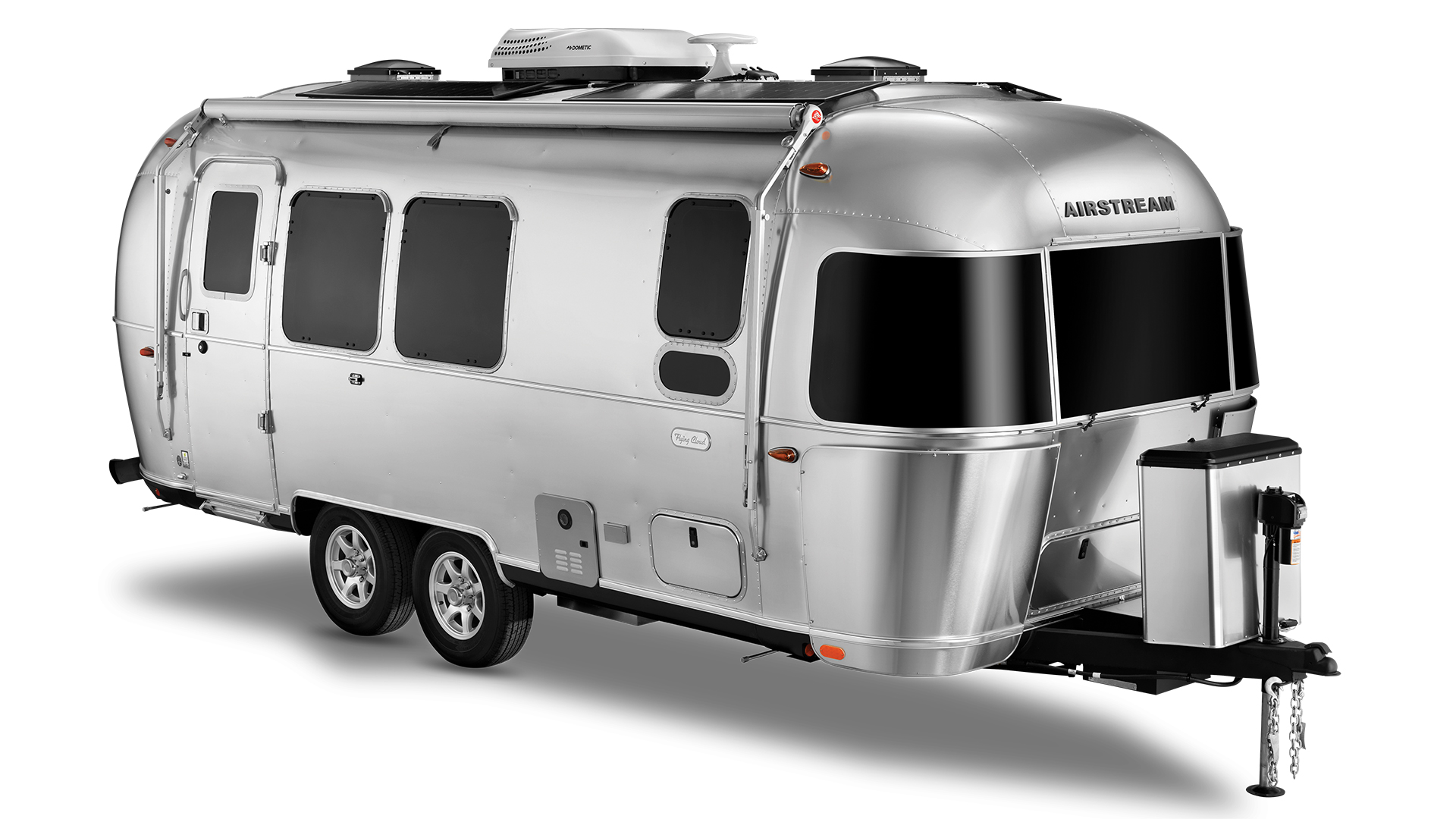 The riveted aluminum shell of an Airstream travel trailer requires far less maintenance than the typical fiberglass exterior used in other RVs. There's less need for sealing, more water-resistance, and fewer leaks. In fact, every Airstream is tested in our water check bays to find any leaks in the shell before it moves down the production line to have its interior outfitted and finished. That dedication to quality results in an RV that often costs more than the competition. But long after the competition has been relegated to the junkyard, your Airstream will still be on the road giving you years of travel enjoyment.
You may pay more for an Airstream, but compared to the cost of replacing multiple RVs that might wear out quickly, you're saving in the long run. And it's not just about money. You're saving the time and energy you'd spend shopping for replacement RVs – and spending that time and energy on the things that count. Along the way, you'll imbue your Airstream with all the travel adventures, memories, and excitement you gained along the way. In the end, your Airstream is the greatest memento you can save from a life of traveling.
Question #3: How Do You Keep an Airstream Clean While Camping?
This question gets at one of the hard truths not just about Airstreaming, but about camping in general. We camp to get outside – to get closer to nature and explore the outdoors. Camping means hitting the trail, building a fire, cooking outdoors, and sometimes dealing with foul weather. Our modern lives lull us into a belief that dirt, mud, dust, and smoke are only for the world outside our brick and mortar homes. It's easy to forget the joy of getting dirty, of being close to the earth, and finding the serenity of solace in the woods.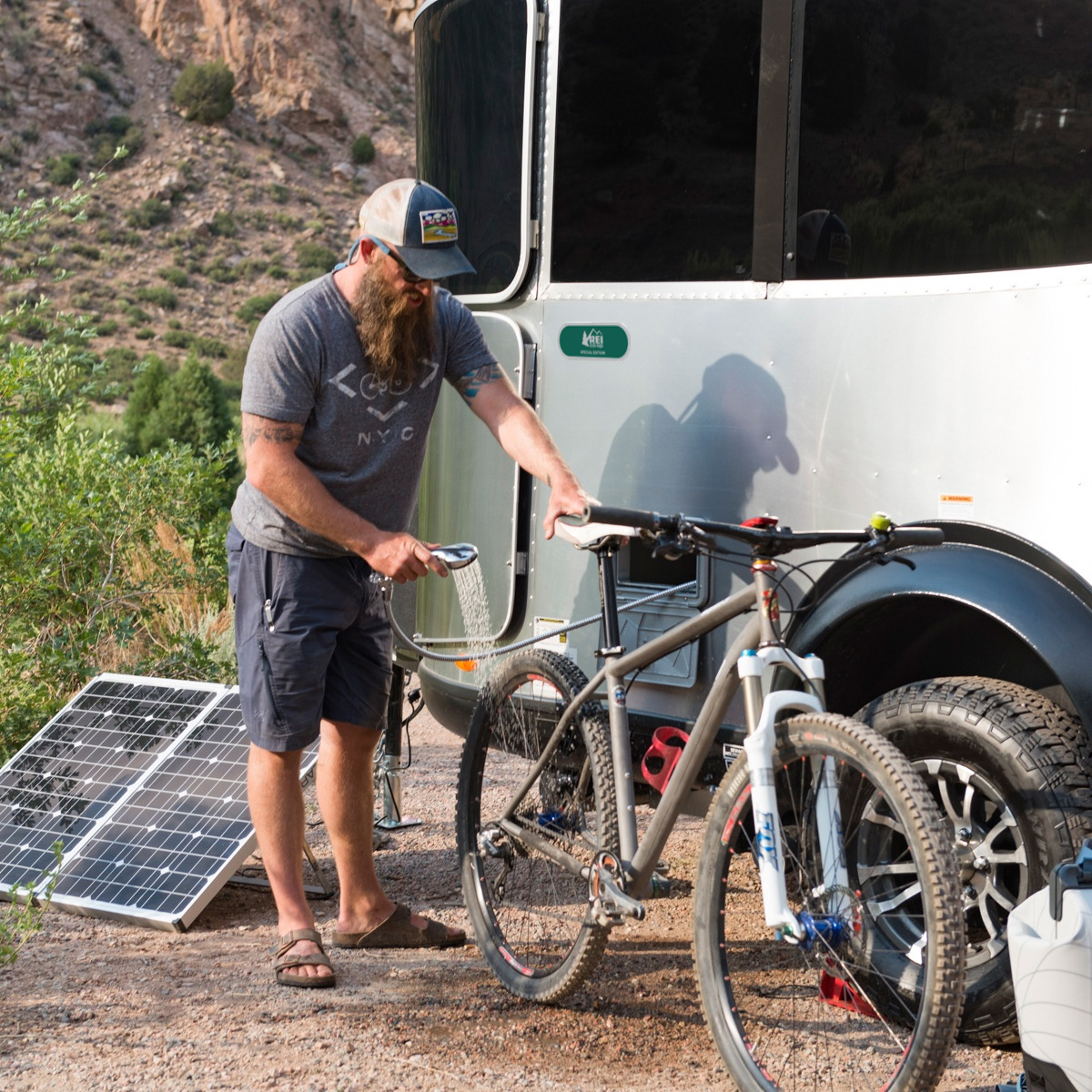 The hidden truth here is that just because you're out in nature doesn't necessarily mean you're dirty from sunup to sundown. It's actually as easy to leave the dirt outside your trailer as it is to leave the dirt outside your home. High-quality materials inside your Airstream make it a breeze to clean up – most messes clean up quickly with just water. From the Ultraleather and other stain-resistant materials used in the furniture upholstery to the seamless vinyl flooring under foot, we select premium interior materials as much for comfort as we do for clean-up conditions. And at the end of the day, cleaning up 200 square feet (or less) in an Airstream takes about the same amount of time it takes to clean up the living room at home.
Question #4: Do Airstreams Require Maintenance?
Your Airstream is – in many ways – your home on wheels. Even if you're not full-timing in your camper, you're towing your mobile travel accommodations down the highway at 65 miles per hour – an experience often equated to a house enduring a sizeable earthquake. Bumps in the road, potholes, and the constant rumble of the pavement mean things inside your Airstream are shaking, rattling, and bouncing as you make your way to your destination.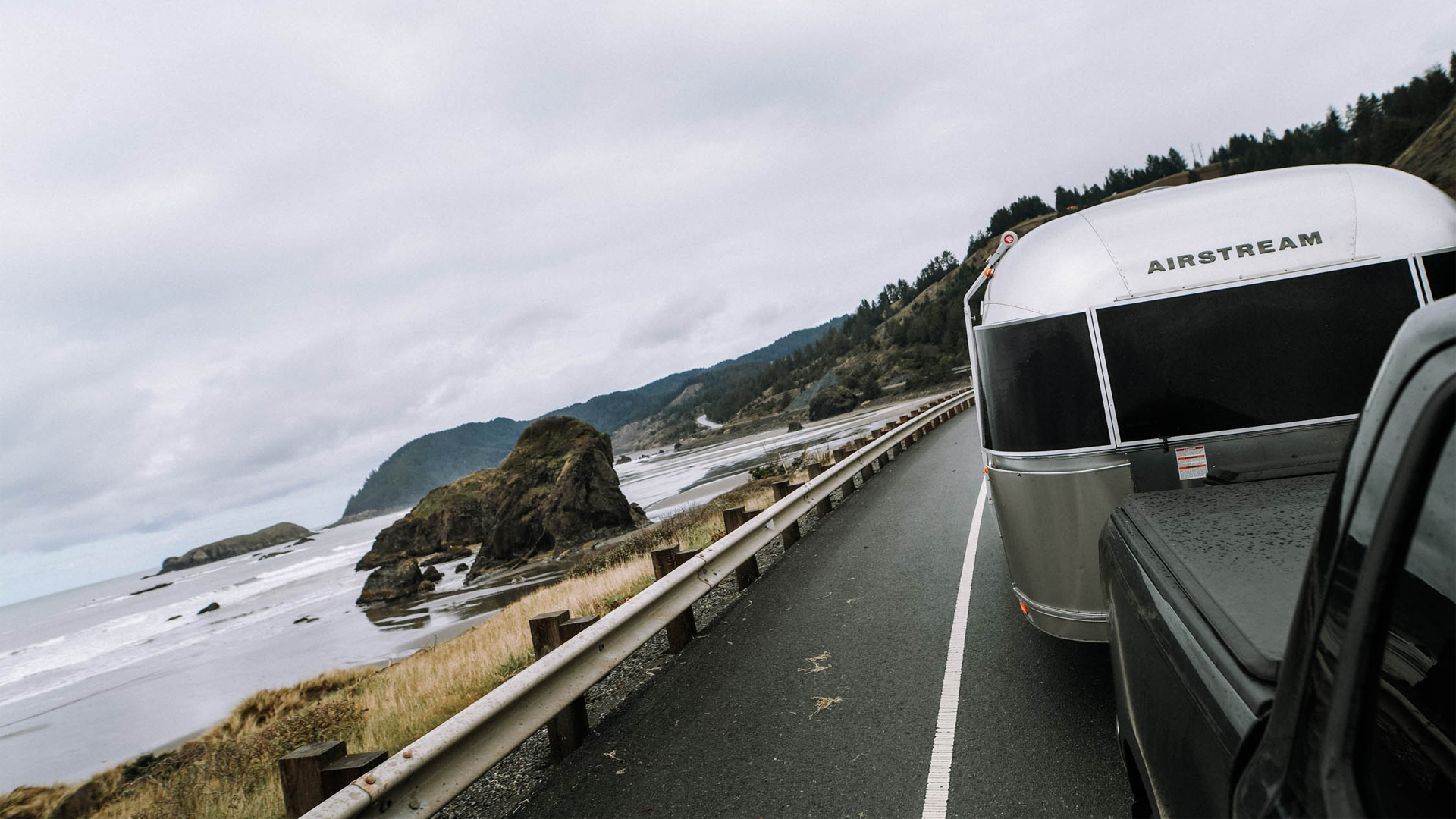 While your Airstream is made to withstand the typical forces applied while towing down the highway, the truth of the matter is that every road is different, every driver has a different towing style, and some potholes are bigger than others. When it comes to maintenance, it's often a matter of how much you use it and how big your adventures get to be. Understanding the weight limitations involved and using common sense when packing cabinets, wardrobes, and roof lockers goes a long way to ensuring you avoid maintenance mishaps.
And with premium materials, expert craftsmanship, and quality informed by 90-plus years of experience built directly into the design, it's more than likely that your Airstream will need far less maintenance than you might find with other brands.
Question #5: How Much Does it Cost to Tow an Airstream?
Fuel is top of mind every time you hitch up and hit the road. All those miles getting to incredible camping spots and even more incredible outdoor adventures require filling your tank. But with one of the most aerodynamic profiles of any RV on the market, an Airstream travel trailer slips through the wind. That adds up to significant savings over the miles. And when you compare the cost of RV travel to the average cost of air travel and hotels, more often than not the RV lifestyle wins out. And that's not to mention the health and mental well-being that comes from avoiding less-than-appetizing fast food, crowded boarding gates, and time spent getting through the airport.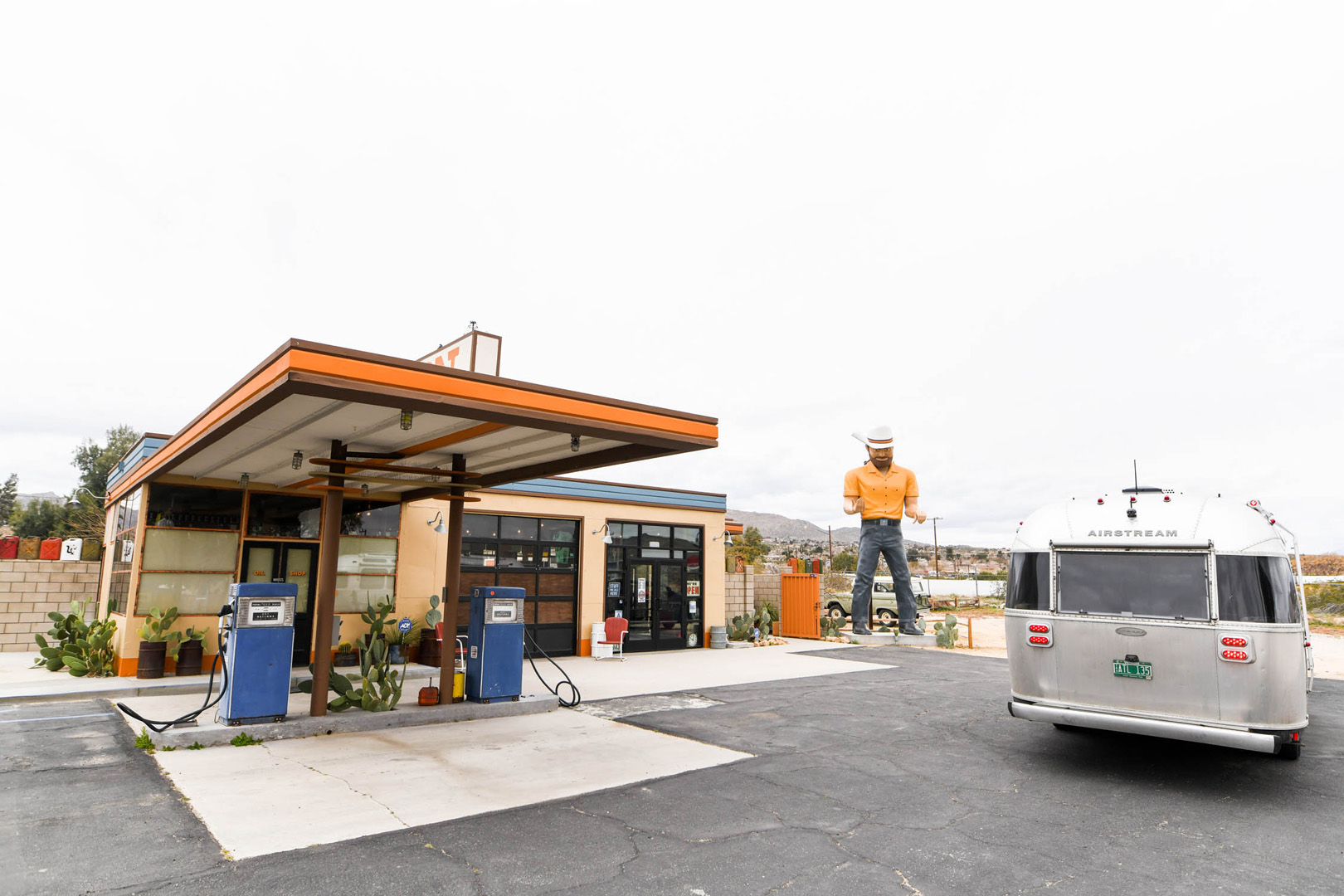 What's more, the cost of filling up at the pump doesn't just hit your wallet – there's an environmental cost to traveling as well. That's why Airstream teamed up with the National Forest Foundation for our Caravan to Carbon Neutral program. Through the C2CN, Airstream purchases carbon credits that offset the environmental impact of manufacturing our products, transporting them to dealers, and customers' travel over the course of their first year of ownership. And every year, Airstream owners can re-commit to the C2CN with the purchase of a new Carbon Offset Kit. The C2CN funds the National Forest Foundation's efforts to plant thousands of trees that help sequester all that carbon from the atmosphere, helping to preserve and beautify the places we love to travel in our Airstreams.
The Most Important Answer: Airstreaming is a Matter of Personality
As with anything important in life, Airstreaming comes with its fair share of challenges, successes, and life-changing moments. Ask any Airstreamer and you'll discover that for every hard question and challenge there are dozens of experiences that bring unparalleled joy, ultimate relaxation, and life-changing confidence. You'll learn that you're not alone – that there is an army of Airstreamers out there ready to help, ready to lend a hand, and ready to dispense advice drawn from their own experience. You'll find them every time you unhitch, around the fire pits at nearby campsites, and online in the numerous social media groups and communities.
Most importantly, you'll learn that Airstream dreams do come true – that all your hard work saving, planning, and dreaming comes to life every time you hit the road.
If you're ready to start your journey toward the most fulfilling travel experiences you'll find on the road, explore our full lineup of iconic riveted aluminum travel trailers.
Ready to experience Airstream travel trailers up close? Find your nearest dealer and stop in today.