Since July 2016, Carmen Beaubeaux and her husband, Jim, have traveled full time in their 30-foot, 2001 Airstream Travel Trailer. Their Airstream, Beauty, has taken them 47,000+ miles to 330+ campgrounds, 48 States, and four Canadian Provinces – so far. Carmen is the author of the website Living in Beauty, where she chronicles the couple's Airstream journey through North America's most scenic parks, cities, and small towns. "From Beauty's Doorstep" is a six-part series for Airstream in which Carmen details their retirement to full-time Airstreaming. Read earlier installments here.
Heading Out on the Road Home
"An ant hurries along a threshing floor with its wheat grain, moving between huge stacks of wheat, not knowing the abundance all around. It thinks its one grain is all there is to love. So we choose a tiny seed to be devoted to. This body, one path, or one teacher." – Rumi 
Mid-morning, July 18, 2016. 
The key turned in the ignition and the Beast eagerly rolled over, launching into a full and satisfying purr. Jim adjusted his seat and mirrors, powered up the air-conditioning and activated "Tow Haul." 
All systems were go. He paused, ceremoniously, for the command. 
After adjusting my sunglasses, I flipped up the visor and held my gaze on the sparkling San Diego Bay. 
"Engage," I said. 
Jim grinned, responding "Aye, Captain," and pulled the rig south onto the Silver Strand toward the city of Imperial Beach, where we caught Interstate 5 North. 
Thus, the first moments of the first day of our five-year mission to explore the world of No Fake Deadlines – Jim's appellation for retirement, Airstream style – had begun at last. 
Grounded in hope more than bravery, we left our hometown with no plans other than "North."  
Opportunity and spontaneity would be our reward.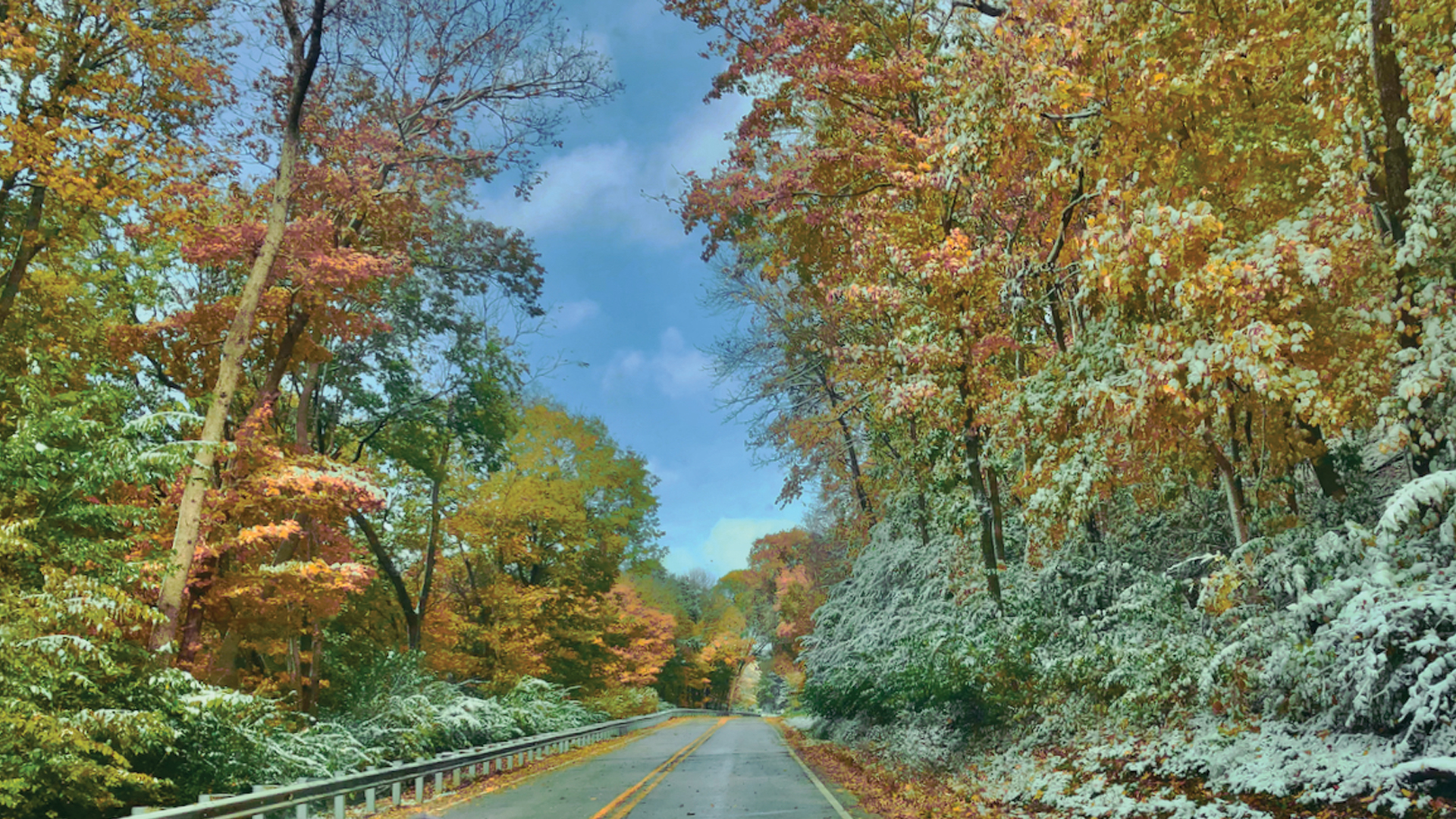 Merging onto Highway 163 North, we skimmed the shaded western edge of The San Diego Zoo where we still held an unexpired membership. Lowering the window, I closed my eyes, to take in the soothing fragrance of eucalyptus, the food staple of the koala. I remember thinking, "No wonder those adorable guys appear to be so relaxed." But, I must have spoken out loud. 
"What?" Jim asked, shouting over the road noise, "You okay?" 
Raising the window, I said, "Did you remember to take your blood pressure medication?" But, a slight tremble in my voice betrayed the deflection. 
"Yes, I did," he said, and repeated, "You okay?" 
Wow. So perceptive. No doubt, after forty-one years of marriage, he can also hear my inner-dialogue stuck in a broken record monotone, "We are out of our minds, we are out of our minds, we are …". 
"Never better," I replied. 
Without further comments, we drove on, feeling the intense weight of the moment as we passed almost every benchmark of our lives. The Kyocera plant where I worked on the inspection line while attending college. Rady Children's Hospital where our son had surgery. Lawrence Welk Dinner Theatre where Jim's mom and dad danced to "Begin the Beguine" on their 25th wedding anniversary. 
Then, we approached the West Lilac Road Overcrossing Bridge on Interstate 15 – a landmark portal between the San Diego and Riverside County divide – a boundary we seldom cross on day-trips.
"Ready?" Jim asked as we drew closer to the gaping open-mouthed bridge. Then, whispering to himself, he said, "Here we go." Aha, he'd been masking too. 
As our silvery minnow of a rig slipped through that grand arched overpass, the most remarkable thing happened. It was as if our backseat hitchhikers, Anxiety and Doubt, said, "Thanks. This is where we get off." 
And, whoosh, a wave of peace washed over us. 
In that instant, as we descended the mountain toward the valley, a red-tailed hawk appeared at eye-level on the passenger side with a snake locked in its talons. For an unforgettable wide-eyed moment, the hawk stayed beside us until it caught a thermal and soared behind the ridge. 
Before we could even catch our breath, the view of the Temecula Valley opened up before us, rising out of a low mist, cloud-shadowed, mysterious, with streams of sunlight illuminating the mountains from behind. Had it always been this beautiful? Our eyes felt new.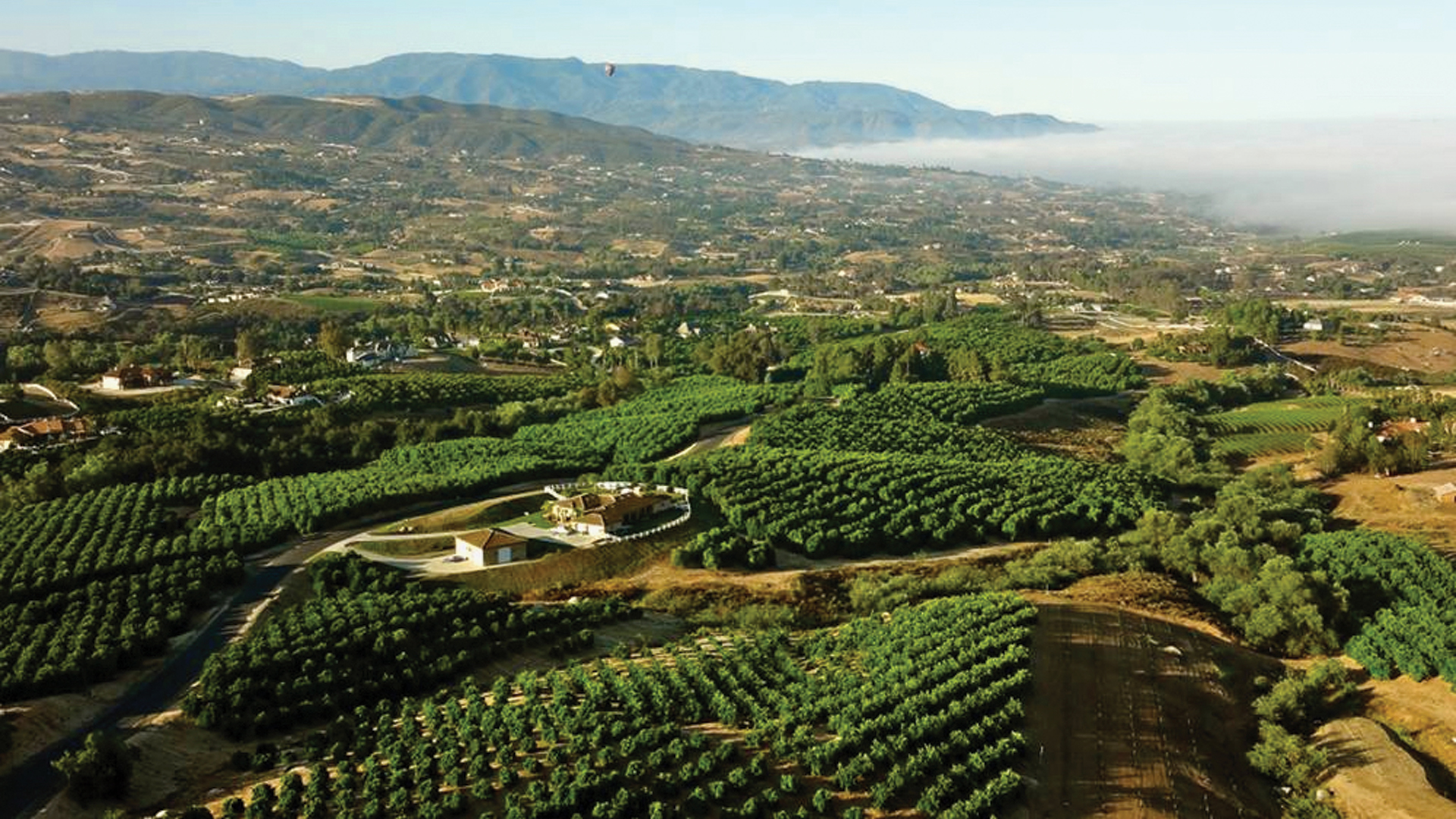 The Road is Our American Legacy
"… Look wider and farther. The essence of every human being can see, and what that essence-eye takes in, the being becomes. Saturn. Solomon!" – Rumi (continued) 
Now, five years later – with liberated hearts and eager eyes – we strive to observe everything from The Lilac Bridge perspective. And, if that sounds maudlin, we do not apologize. Dying people are allowed to say such things. According to the actuaries, we have, at best, twenty years remaining to us, and we plan to spend as much of that time as possible being enthralled. So, until a "Must Exit" appears, we will indulge in this, our chocolate box of surprises, The Road.  
We share America's highways with legions of other active, retired seniors who, like us, are living and traveling throughout our golden years in efficient and sustainable vehicular homes. Our generation entered on the post-war housing emergency, and the current housing crisis is unlikely to fizzle out anytime soon. The road smooths out the bumps, gives us a new purpose and helps us to fulfill our dreams. 
Many of our senior RV friends travel to visit parents, children, grandchildren and old friends. Some are artists, musicians, painters and photographers. Many are looking for a new fishing hole, golf course or rail trail. One of our dearest van-camper friends visited every baseball field in America – just doing his thing. 
Our thing is visiting public gardens to soothe our souls and hot springs to rest our bones. We also love to sample the regional cuisines and breweries. The first order of business upon entering a new area is to find the local suds. Cafes and breweries are the best welcome centers in town.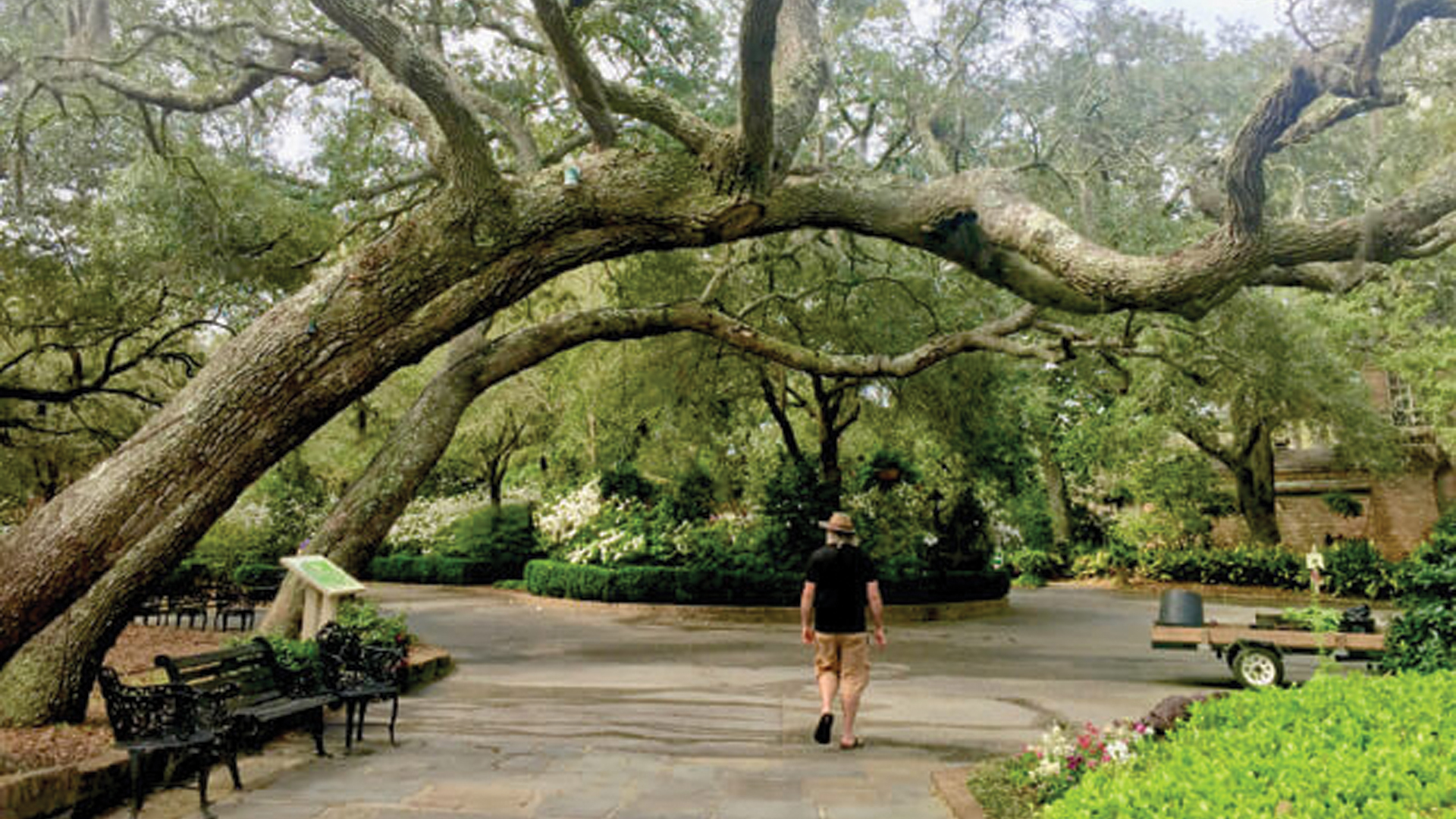 While Jim and I were running through duck-and-cover exercises in primary school, the Federal-Aid Highway Act of 1956 was blasting through granite mountains with left-over WW2 explosives to create the largest public works project in the United States. 
Like the dawn of the internet – for better and for worse – the new American interstate system restructured society. Even with the tacky billboards, speed traps, tourist traps and roadside litter, few could resist the ecstatic call to hit the road and drive Route 66 in a new Mustang with a glorious music renaissance riding shotgun. A vehicle and a driver's license was your ticket to ride the long and winding road. 
Jim and I are among the first to learn to drive the new highways and the first to experience a lifetime in the most mobile nation in the world. Many of our fellow nomads from the born-to-be-wild generation have already evacuated from a fire, flood, storm, tornado or plague and understand the logic of a permanent mobile lifestyle. 
We've experienced a house evacuation due to a brush fire and suffered property loss from an earthquake. These days, our team, Beauty and The Beast relieve much of the stress from the threat of impending disaster and serve as our managed retreat solution from risk-sensitive environments. 
In fact, the interstate system – our Cold War friend – was designed for evacuation and the efficient transport of military troops and equipment in the event of an attack. Perhaps that's why The Dwight D. Eisenhower System of Interstate and Defense Highways was signed into action with little fanfare. 
But, the story ends so well you can almost smell the eucalyptus. The power grid is safe with our Airstream because our usage is but a fraction of the household average. Like many seasonal travelers, we live where and when the weather suits. Our need for heat and air-conditioning is low. But, in the event of grid failure brought on by a polar vortex or heat dome, our own multi-tiered power system kicks in and we don't miss a beat. 
This phase of our life is not about going where we have to go. It's about going to places where we want to be, in the way we want to get there, and in the way we want to be there – places where we feel happy, safe and comfortable whether or not they offer basic services. 
We buy food at roadside stands from local farmers. We travel light. And for fuel efficiency, The Beast kicks gas. With low diesel usage and DEF to turn exhaust into harmless nitrogen and water molecules, we are lean, clean and green. 
Still, we hope to be carbon-neutral in our lifetimes. 
Meanwhile, we will continue tapping in on that era of glee when free public access connected Americans to each other by way of the larger network of existing roads and informal Auto Trails like the The Lincoln Highway. 
We are fascinated with the ancient trade routes created by indigenous peoples, such as, the Natchez Trace Parkway, The Santa Fe Trail and The Old King's Highway. And also the old postal routes such as The Boston Post Road, The Pony Express and The Old Spanish Trail. 
But, like us, the system is no spring chicken. It needs improvements, and help is on the way. At least it's not as bad as the Old Plank Road. The relic built in the 1920's was a marvel of engineering in its time. Still visible like a skeletal serpent winding through the dunes of Imperial Valley, the wood road serves as a reminder that infrastructure upgrades are important. Jim remembers viewing parts of the wooden highway from the back seat of his parent's Chrysler New Yorker on U.S. Highway 80 in the late 1950's.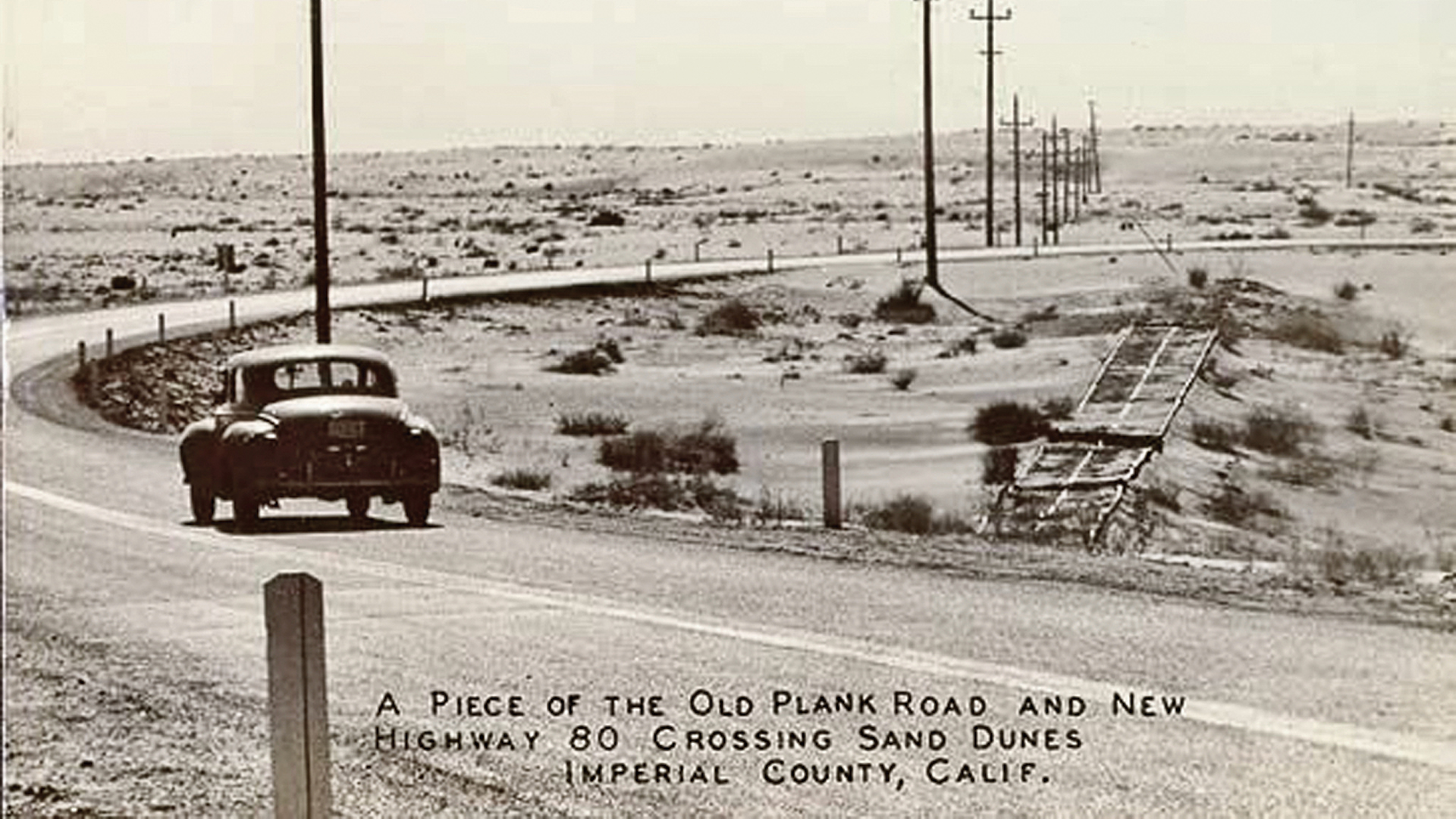 We have unfinished business too, such as traveling the Lewis and Clark Trail. And, following the Mississippi River on The Great River Road from Lake Itasca, Minnesota to Boothville-Venice, Louisiana. Also, we've yet to catch the Alaskan highway, a trip we long to make before the glaciers melt. With so much before us, there's no time to think about settling down.  
Often, on nights when we are watching the stars fall like confetti, we ask ourselves, "What took us so long?" Sheepishly, we cast blame in the direction of the 1978 deregulation of the airlines which made the whirlwind European vacation more affordable than domestic travel. Like many Americans, we re-discovered the County, State and National Park systems after September 11, 2001, but by that time, parenting and eldercare held precedence. 
If not for a tremendous amount of planning, good fortune and a life-changing surgery for Jim, we would still be like most people who leave their home country unexplored. But this country is worth a lifetime of exploration and, for those who pay attention, The Road is an immersion in world history, geography, religion and culture.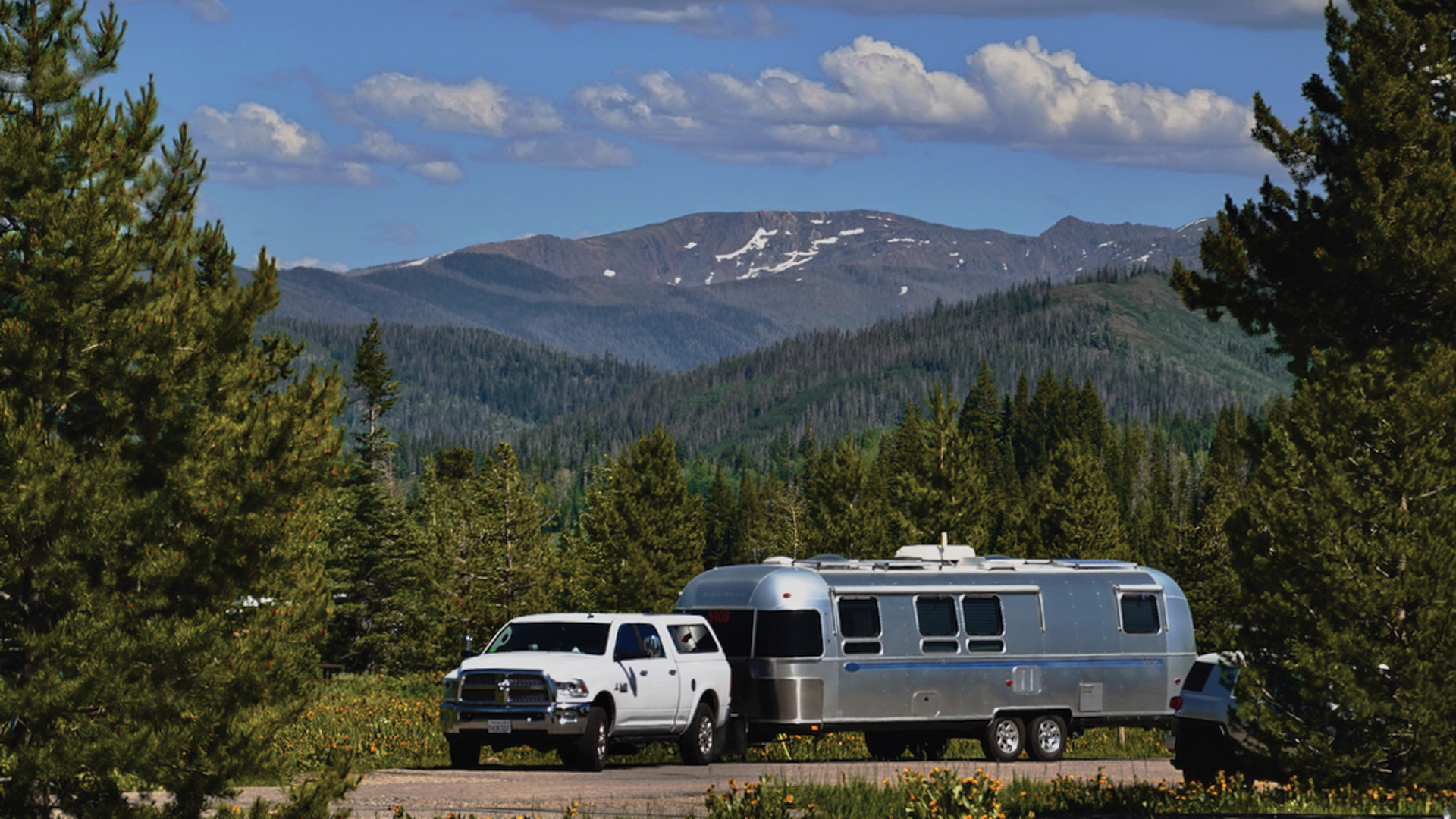 The 

V

iew 

F

rom

 

The

 Road is 

U

niversal.
"Where're you from?" is the usual salutation. "San Diego," is always our response – and, hopefully, that will never change. 
On that day, before we passed The Lilac Bridge, I feared the loss of connection to a place I love. I also feared no longer being identified by that place. But thanks to our San Diego friends and family, my fears proved to be nothing more than an inferior mirage. 
Less common, but frequent enough, we are asked, "Where do you live?" When I hear that question, I direct their attention to our Airstream. "Well, right there," I say. Because I know precisely where I make my home. I live in that place up the road and down the hill, way across the valley, betwixt and between the gnarly Outta Here and then over the bridge to a sweet spot nestled right up beside the wide open Out There. 
Yes, that's where we live, in Beauty. 
Engage! 
"… The ocean pours through a jar, and you might say it swims inside the fish! This mystery gives peace to your longing and makes the road home… home." – Rumi, The Road Home, (translation by Coleman Barks)