The 1973 oil crisis resulted in fuel shortages and steep gas prices across the United States. The impact of the gas shortage on trailer sales was greater than anyone could have imagined at the time. Determined to find ways of offsetting declining sales, Airstream established a Diversification Committee to find potential markets with a need for high-quality aluminum products. In this History Spotlight, we shine a spotlight on some of these lesser-known products whose stories are preserved in the Airstream Archives.
One result of the Diversification Committee's work was Airstream's involvement in the production of miniature car bodies. Airstream manufactured 7' long, 2' high vacuum-formed car bodies for American Motors in the shape of Gremlins, Vegas, Mustangs, and VWs. These miniature cars could travel up to 15 mph and were given to children by American Motors as part of a promotion when their parents purchased a new car. (Keep this fun piece of trivia in mind when you want to stump your fellow Airstream history buffs!)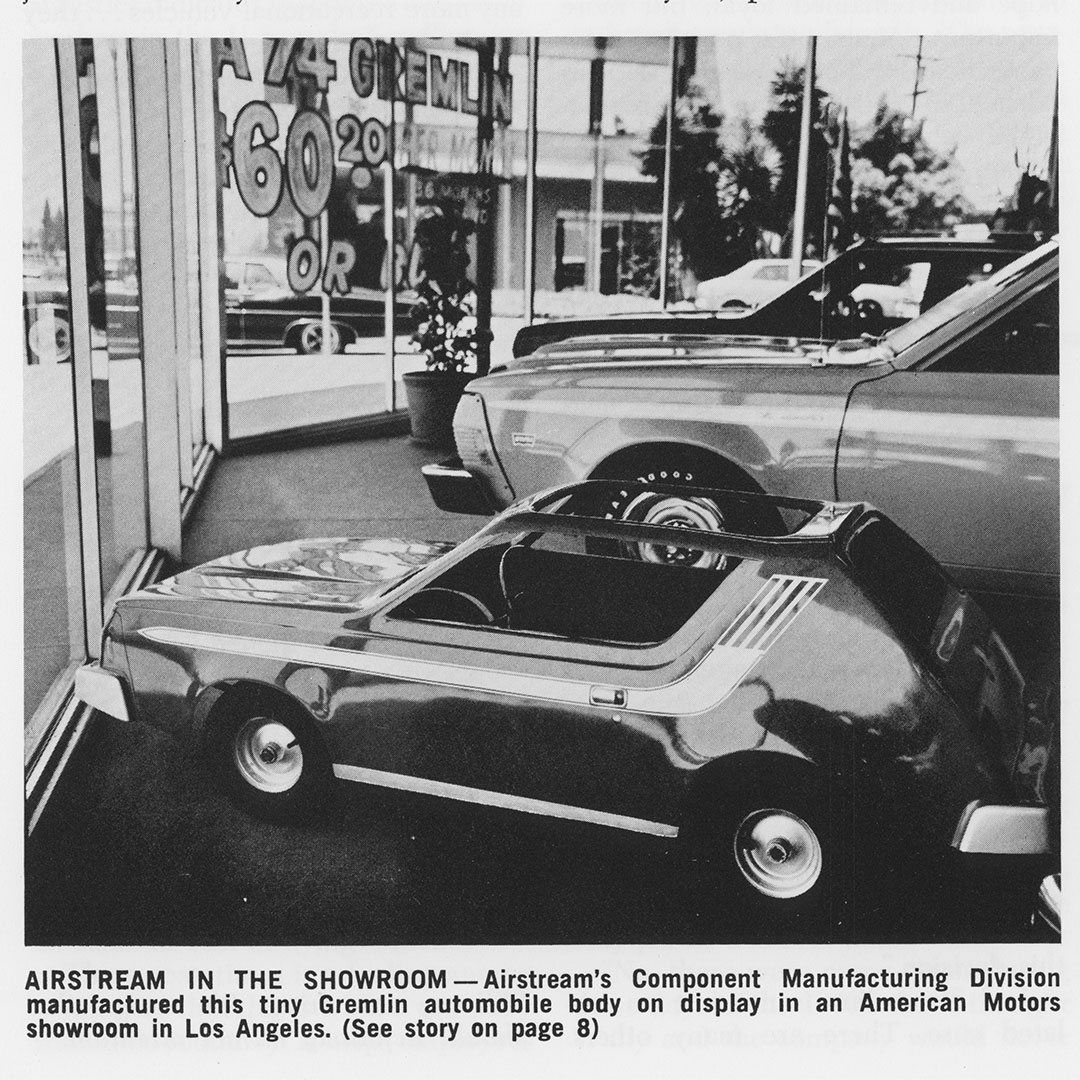 Airstream's most prolific venture during the energy crisis was the development of utility and delivery vans. The Diversification Committee found that several industries had a need for utility vans at the time, including bread companies, dry cleaners, florists, and potato chip companies. In response, Airstream designed an all-aluminum, heavy-duty utility van and called it the A/van.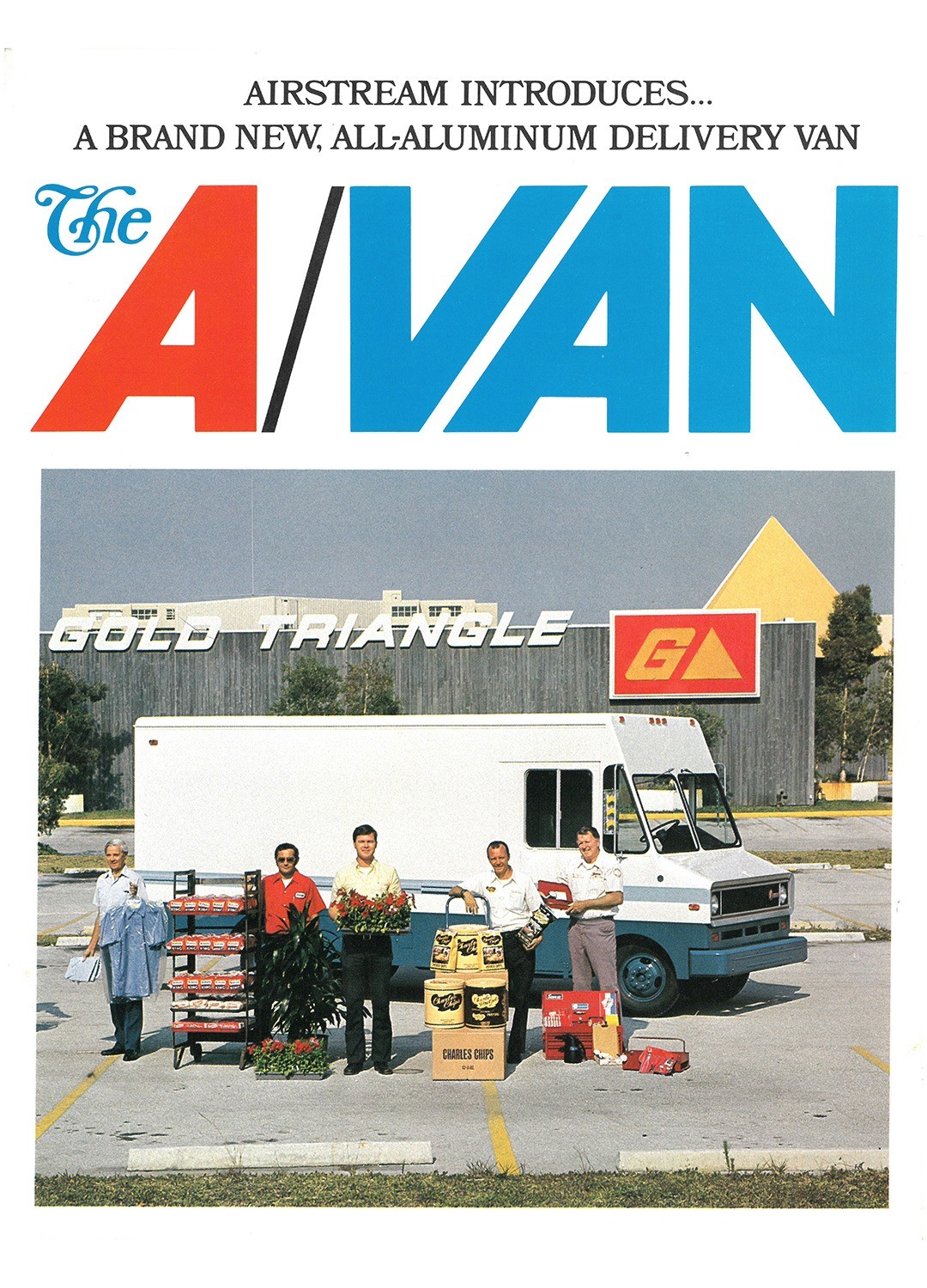 The A/van soon became a popular choice due to its quality design, all-riveted ruggedness, and efficient use of space. Businesses such as Quality Bakers of America, Frito-Lay, and Snap-On Tools quickly added A/vans to their fleet.
The A/van was also attractive to the mailing industry. The United Parcel Service or UPS ordered several custom utility vans and the United States Postal Service awarded Airstream a contract to build 647 A/vans. Pleased with the quality of the A/van, the U.S. Postmaster General stated, "In all the years that we have been buying trucks, there has never been any manufacturer in any size, shape, or design, who has ever built a truck as good as we received from Airstream."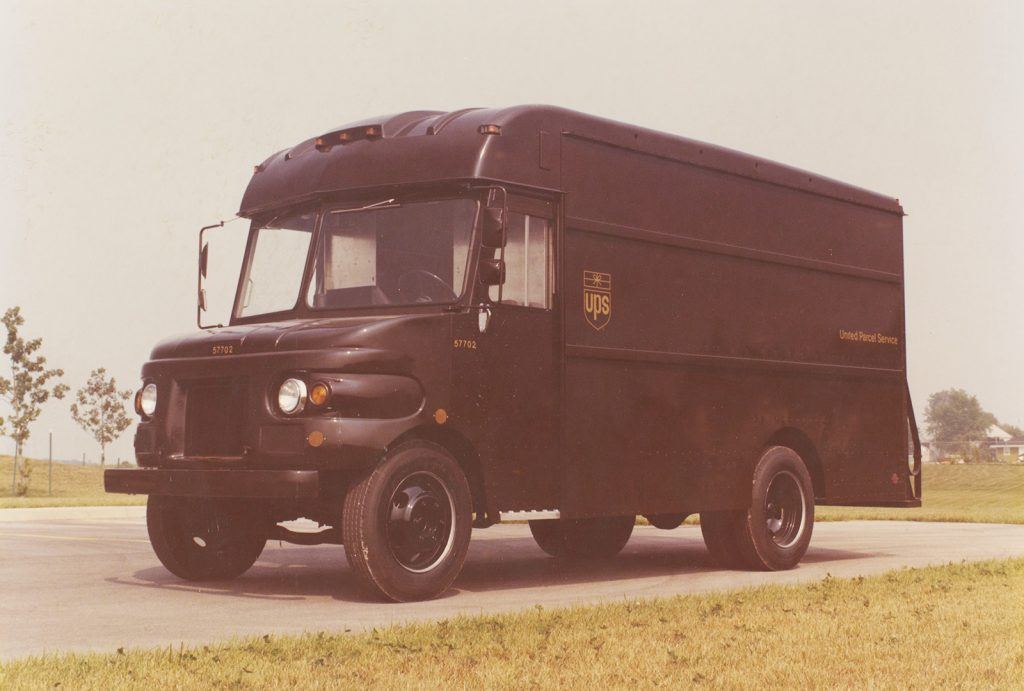 The development of the Airstream A/van met a need for an aluminum product that existed across several industries and helped to lessen the impact of the energy crisis on sales. It was the perfect addition to Airstream's product lineup as it could easily be produced on the main assembly line using similar techniques.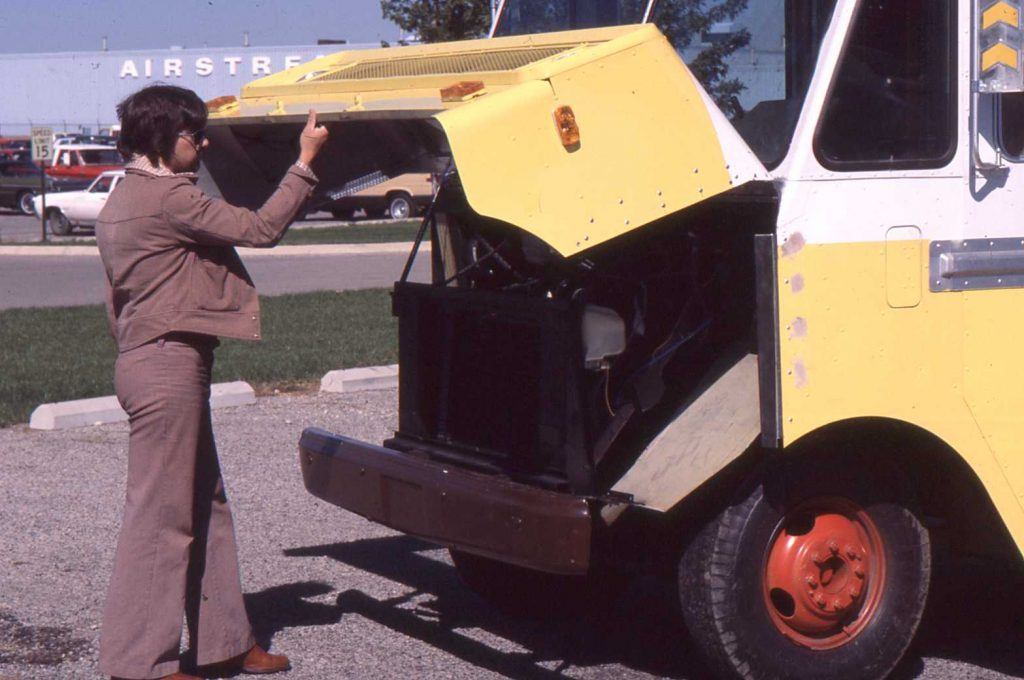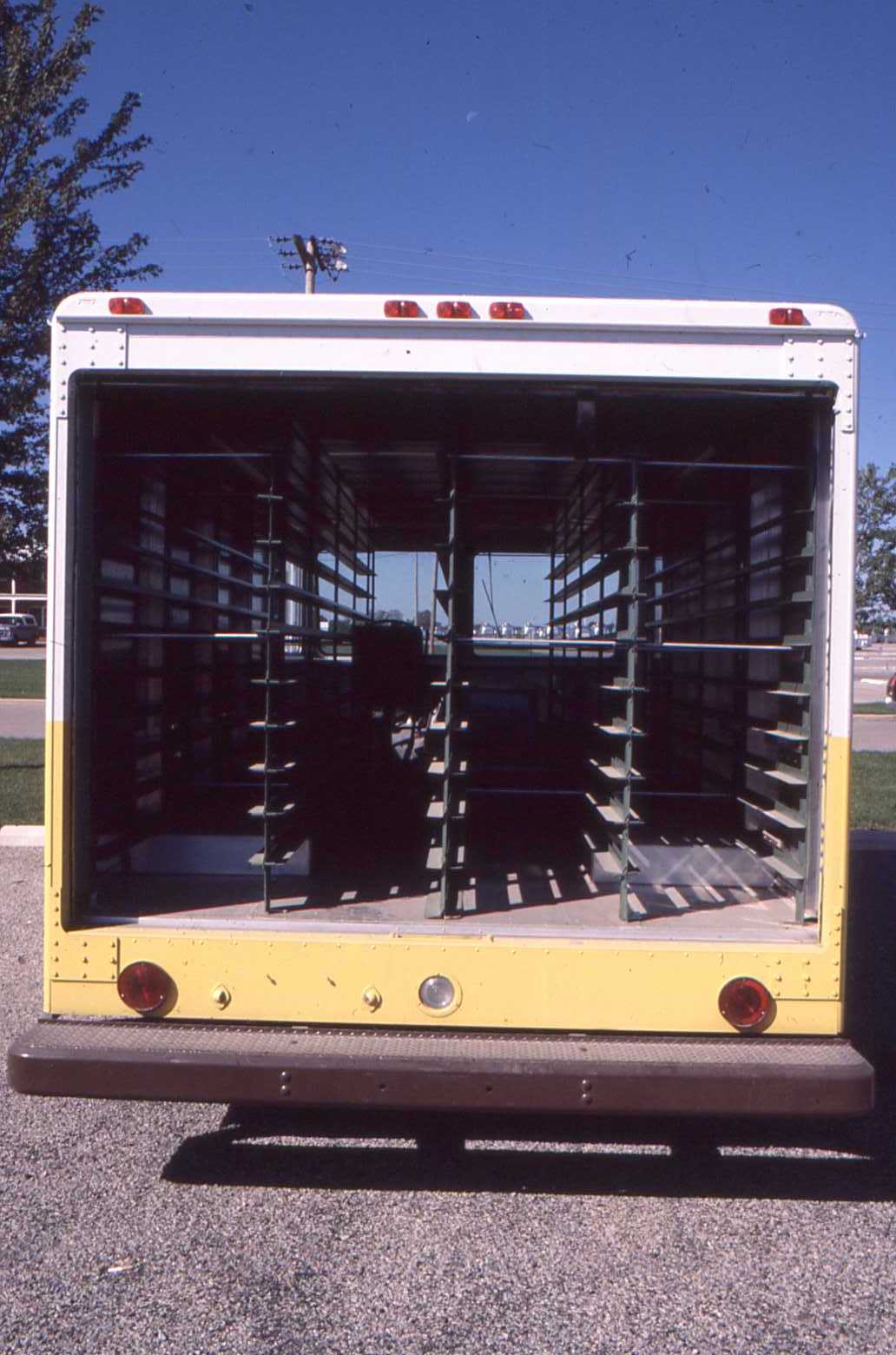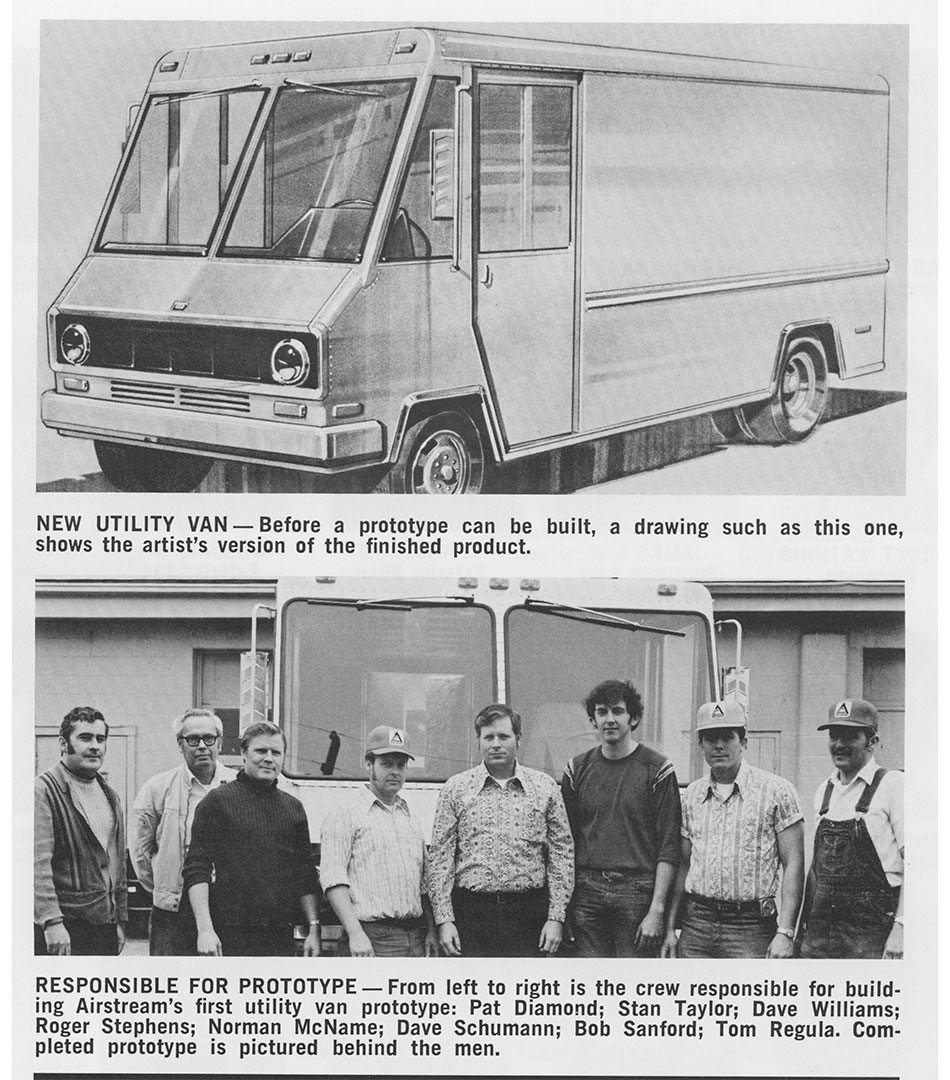 The Airstream spirit of determination and innovation has persisted throughout the company's 87-year history and it continues to push the company to meet each adventure on the road ahead.