Are you ready to redefine your camping experience? Introducing the revolutionary Airstream Trade Wind™ Travel Trailer, a true game-changer designed to take your outdoor adventures to new heights. With its innovative features and cutting-edge design, Trade Wind allows you to break free from the constraints of traditional campsites and embark on off-grid journeys that immerse you in the beauty of nature.
A Legacy of Travel Innovation
Picture a world where your travels are not bound by the limitations of shore power at traditional campsites. Trade Wind offers a glimpse into this future, where self-sufficiency meets comfort and luxury. Building off the legacy of Airstream founder Wally Byam – who introduced what is considered the first self-contained travel trailer in 1958 – Trade Wind fulfills Wally's philosophy of not simply making changes, but instead making improvements to our products. With the most solar capacity, the largest inverter/charger combination, and the biggest battery bank of any Airstream travel trailer in the company's history, Trade Wind is charting a new course in self-sufficient travel. Whether you camp in a traditional campsite or head beyond the pavement to the perfect boondocking spot, Trade Wind is ready for any-sized adventure you can dream up.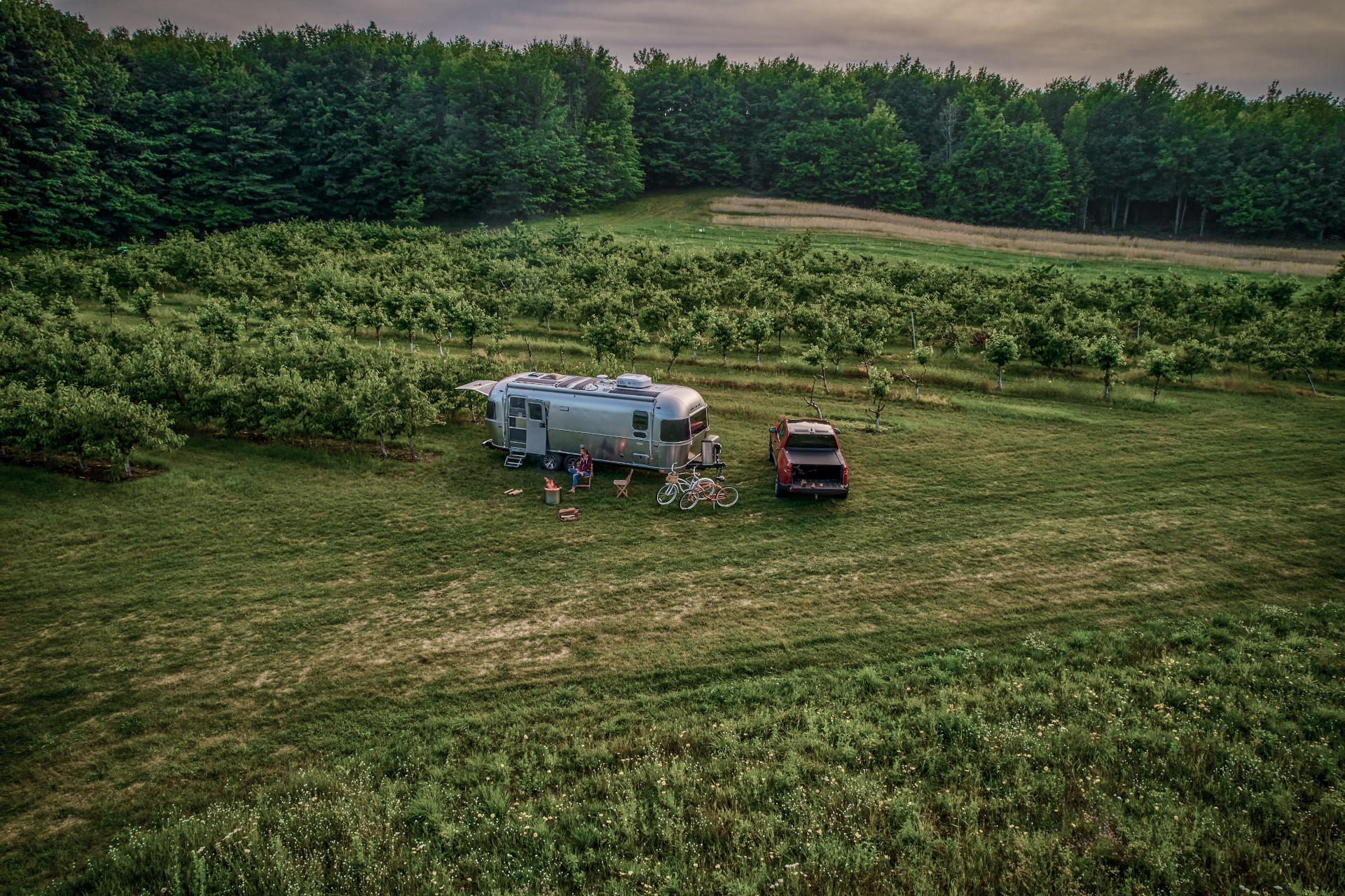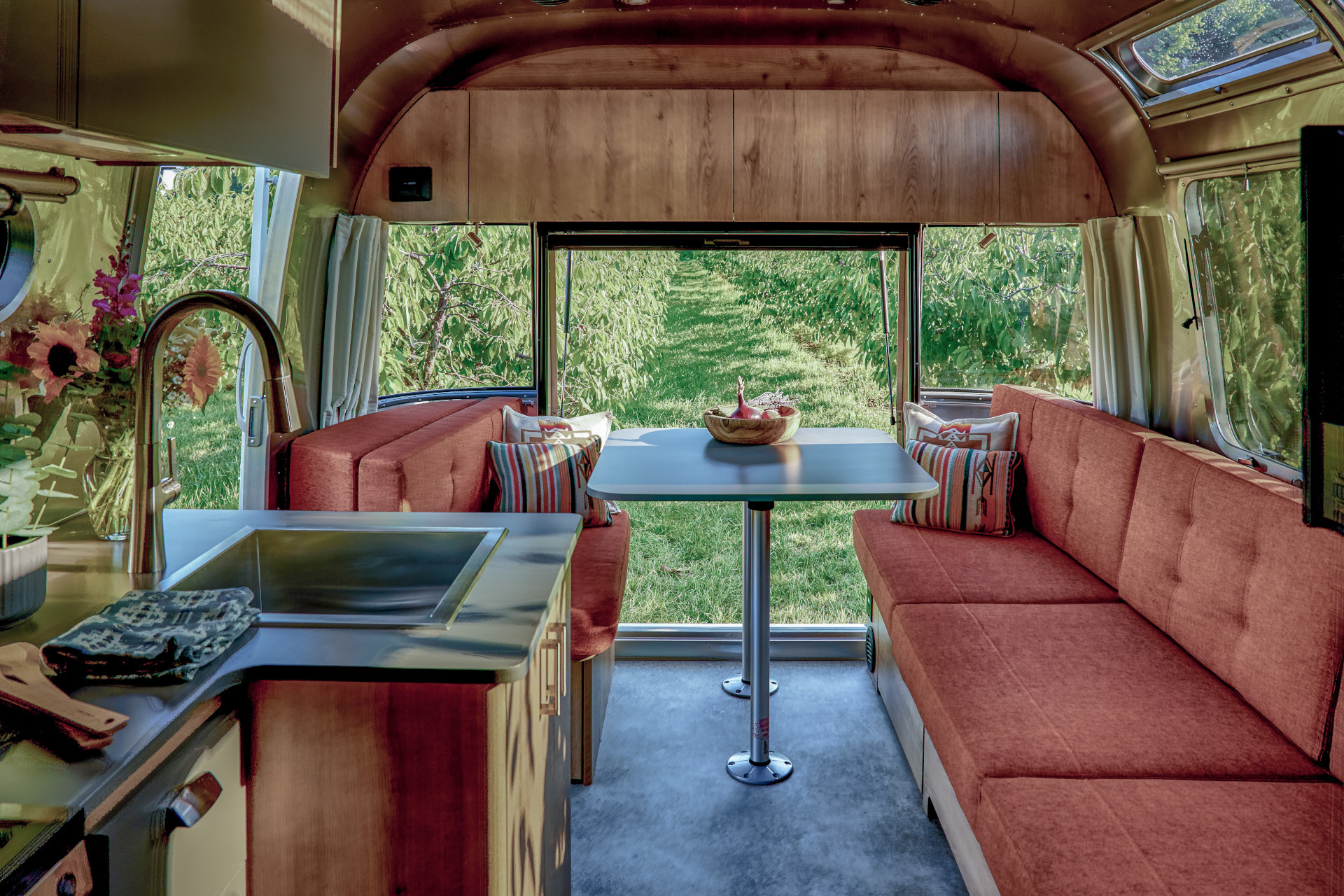 Elevating Off-Grid Exploration
At the heart of Trade Wind's off-grid capability is its internally stored 810Ah heated lithium battery bank. Inspired by the groundbreaking work done in the one-off eStream Concept Travel Trailer, Trade Wind lets owners take the comforts of home far from the traditional hookups found in established campsites. There's even enough power to run both the air conditioner and microwave at the same time off the batteries – a revolutionary experience for those who've only experienced A/C while parked at a traditional campsite.  
The standard 3000W inverter enables device charging and high-power appliance operation from any of the fully inverted electrical outlets, even when boondocking far from shore power. With the standard 600W rooftop solar panels and a full-sun spot to camp, it's easier than ever to keep your batteries charged and ensure you're ready for any adventure that comes your way.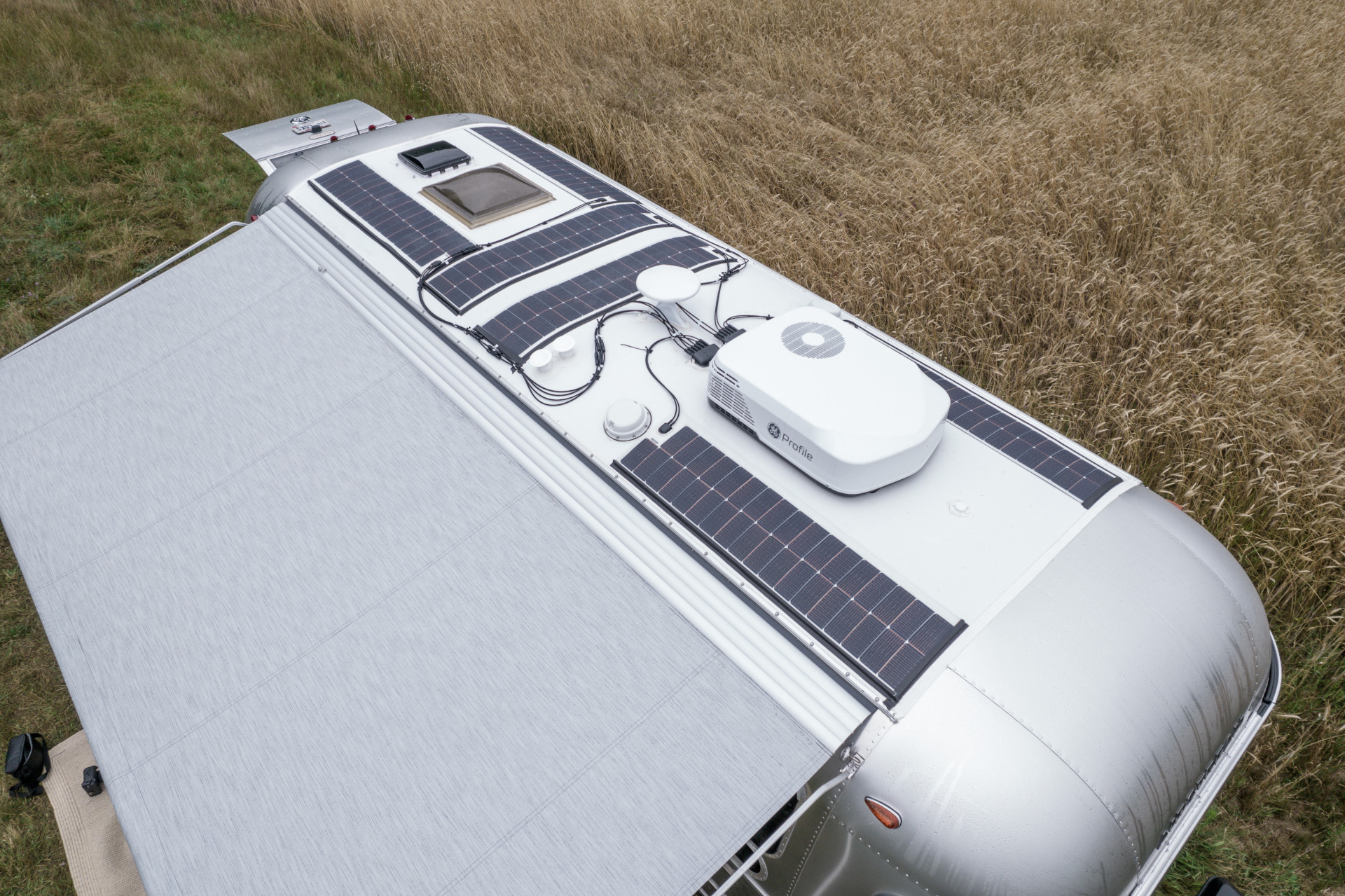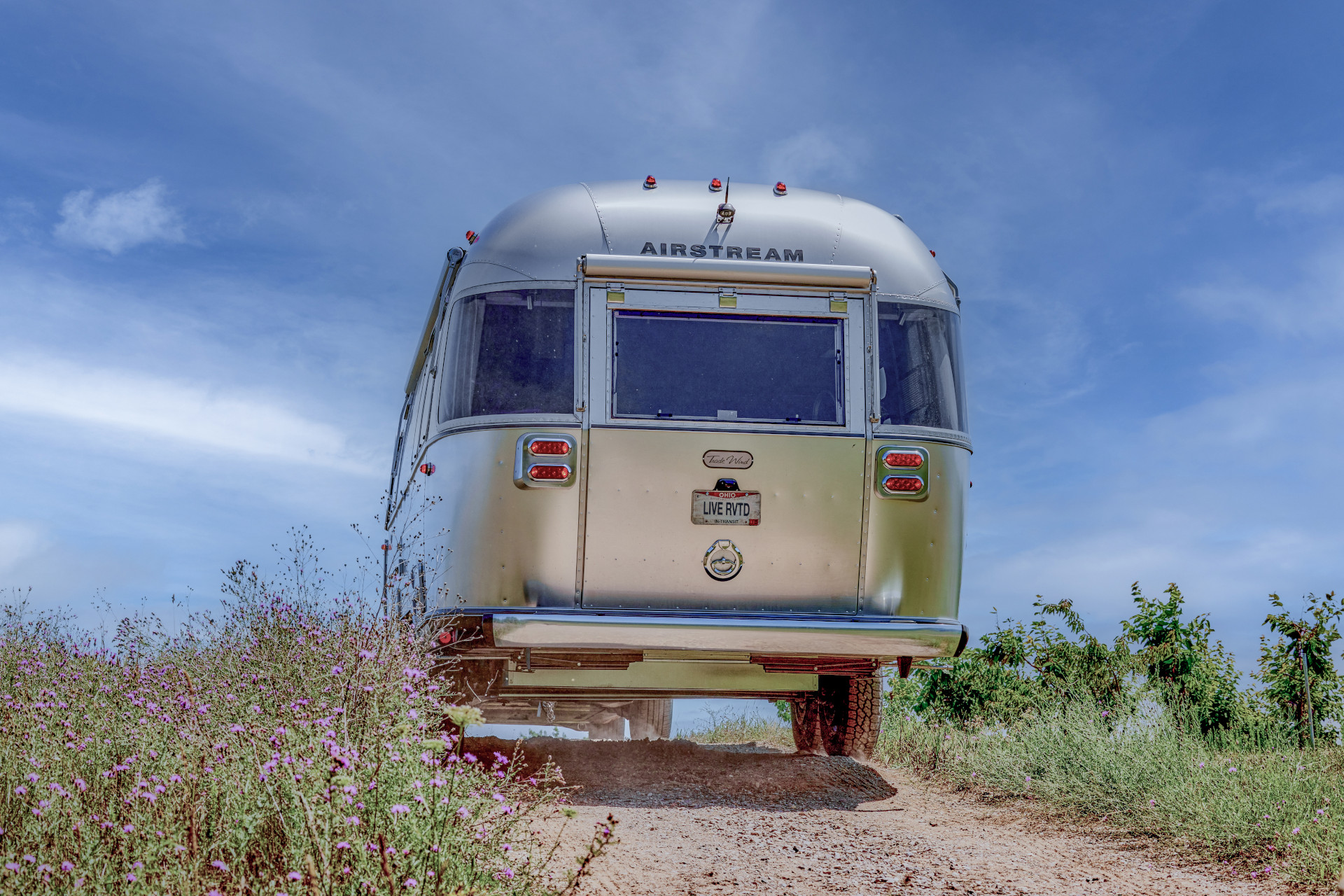 Beyond simply powering your adventure, Trade Wind's off-grid capable design boasts a 3-inch lift kit for added clearance, rugged tires for conquering rough terrains, and front rock guards and solar window shield for protection against road debris. A rear-view camera assists while backing into the perfect campsite and ample exterior storage lets owners wrangle the necessary cords, hoses, and tools.  
Other features that enhance off-grid capability include a recirculating water heater that helps conserve water from the 39-gallon fresh water tank as it heats up, and fully inverted electrical outlets for charging devices and running high-power appliances off the battery.  
Interior Elegance and Comfort
Step inside Trade Wind and you'll be greeted by an interior that harmoniously blends aesthetics and comfort. Gorgeous oak wood finishes create an inviting atmosphere, while textured seating fabric adds a touch of luxury to your travel experience. The interior design enhances the feeling of home. It's comfortable, welcoming you in to relax, enjoy the views, and slow down to enjoy your time on the road.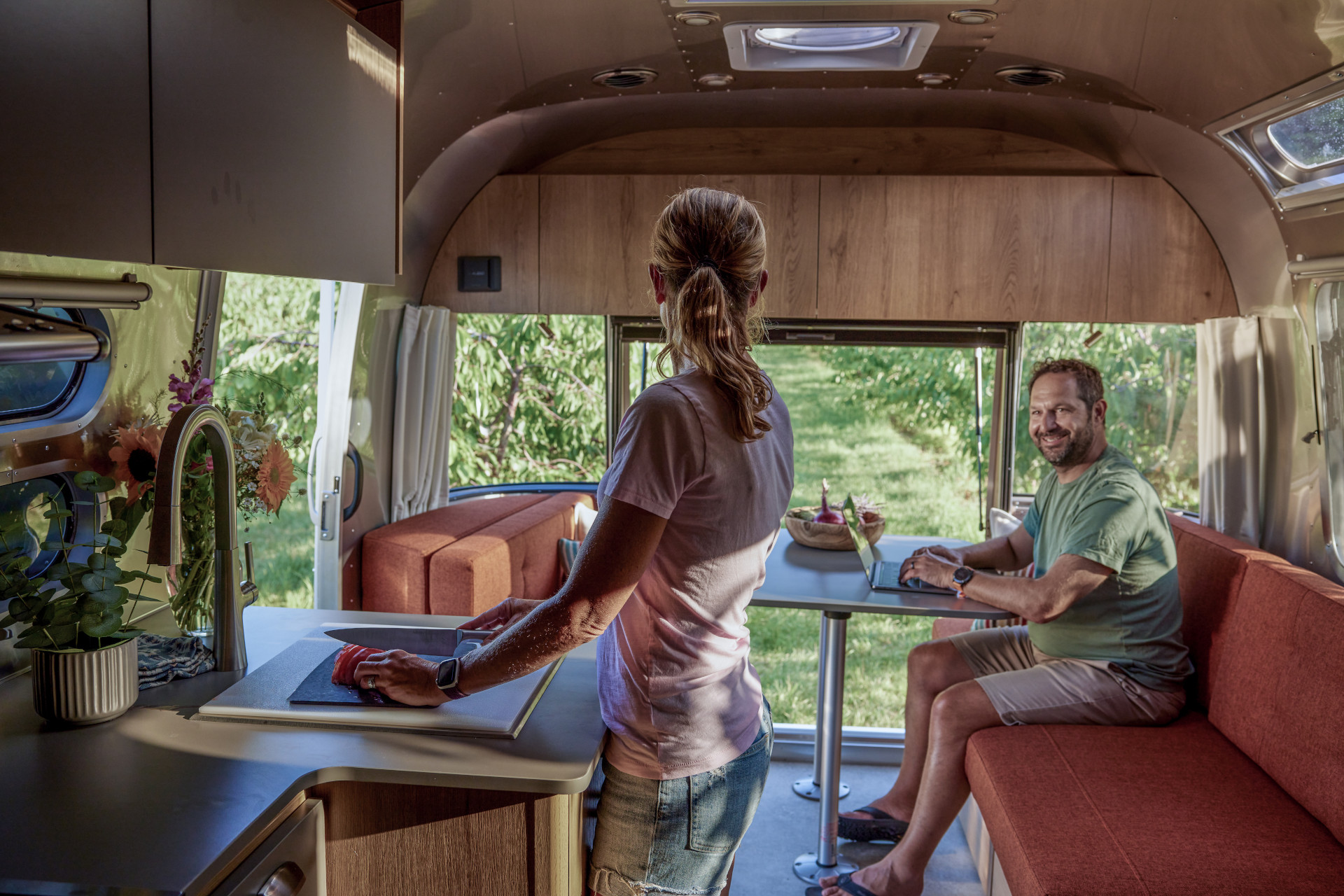 The modern conveniences at the heart of Trade Wind play out visually in two distinctive décor options – Fieldstone and Terracotta. Both décor packages feature highly textural woven fabrics on the seating with a subtle multicolor effect that creates depth and dimension in the pattern. The Fieldstone decor combines the warmth of oak laminate with gray cushions, accented by soft orange and indigo blue elements. On the other hand, Trade Wind's Terracotta décor boasts bold red clay tones in the seating fabrics, juxtaposed against a concrete-patterned floor and textured accent pillows. Both options bring character and style to your home on wheels.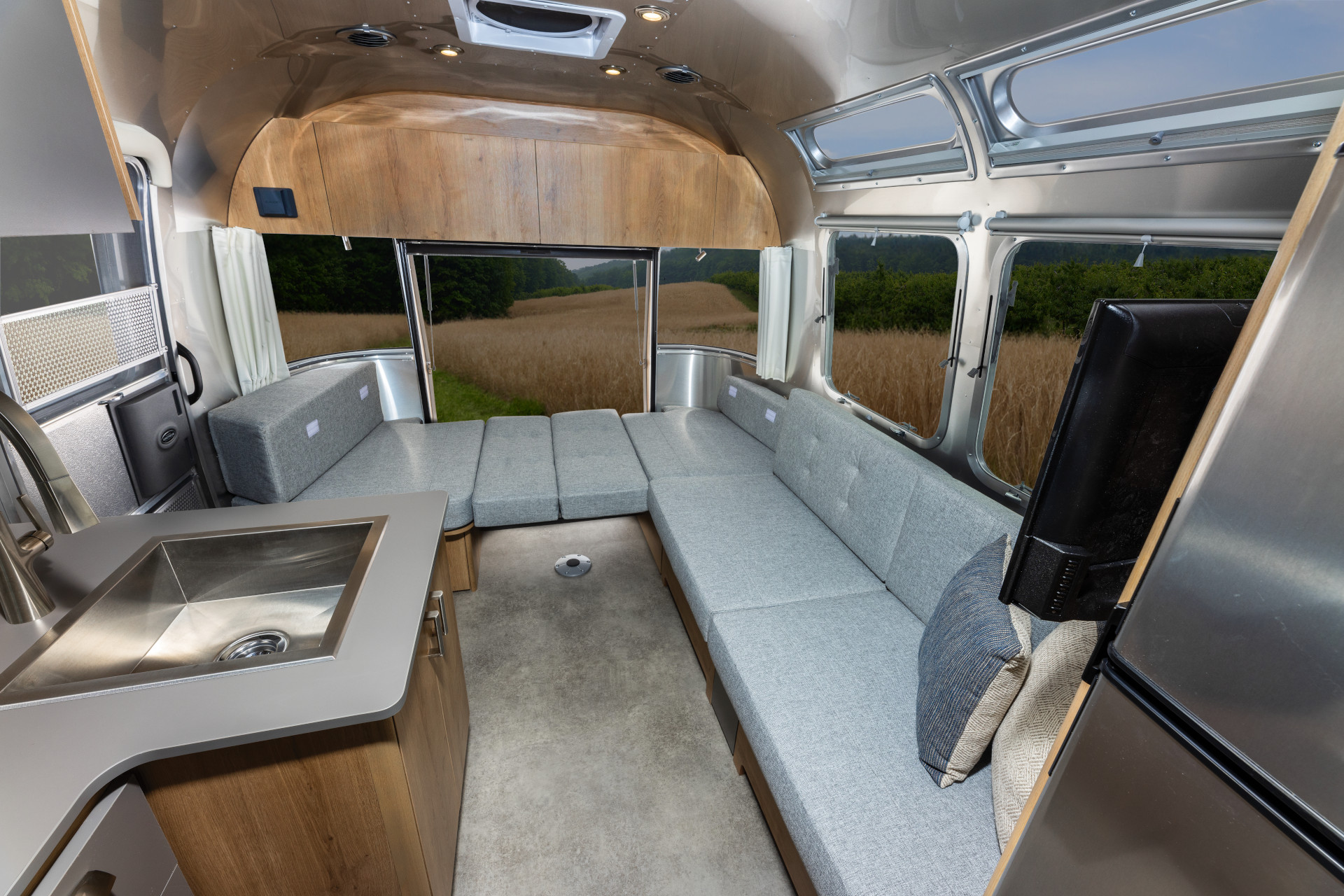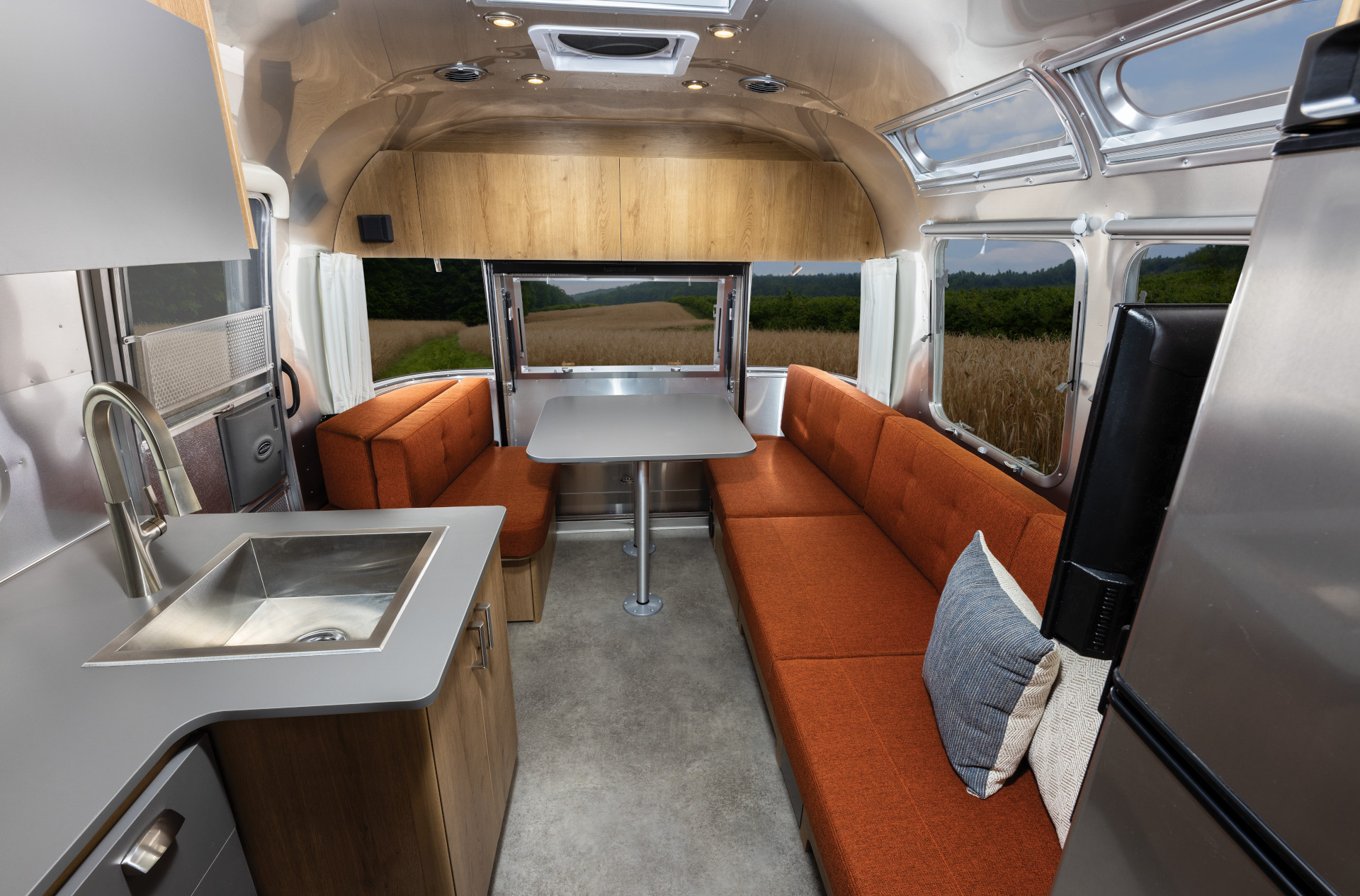 A Spacious Floor Plan that Maximizes Versatility
Trade Wind features one floor plan – but what a floor plan it is! For years, the 25FB floor plan has been one of Airstream's most popular travel trailer layouts. With room to spread out in a space-maximizing design, the 25FB configuration offers all the comforts you expect with the flexibility travelers want for living, dining, sleeping, and relaxing. With a dedicated bedroom featuring a queen bed (twin bed option available in early 2024), a lounge area, and a convertible dinette, Trade Wind's floor plan accommodates up to five sleepers. The convenient shower/lavatory split adds practicality to your journey and lets you enjoy homelike comfort no matter how far away you travel. 

Optional Features in the 2024 Trade Wind Travel Trailer
If Trade Wind is an impressive travel trailer in its standard configuration, optional features take the adventurous possibilities to the next level. 
If your big adventures require big-time gear, the optional rear hatch provides easy loading of bikes, fishing poles, paddleboards, or even a kayak. Once you arrive at your destination, open the hatch, pull down the screen and keep the bugs out while letting cool breeze through as you enjoy al fresco dining with incredible views.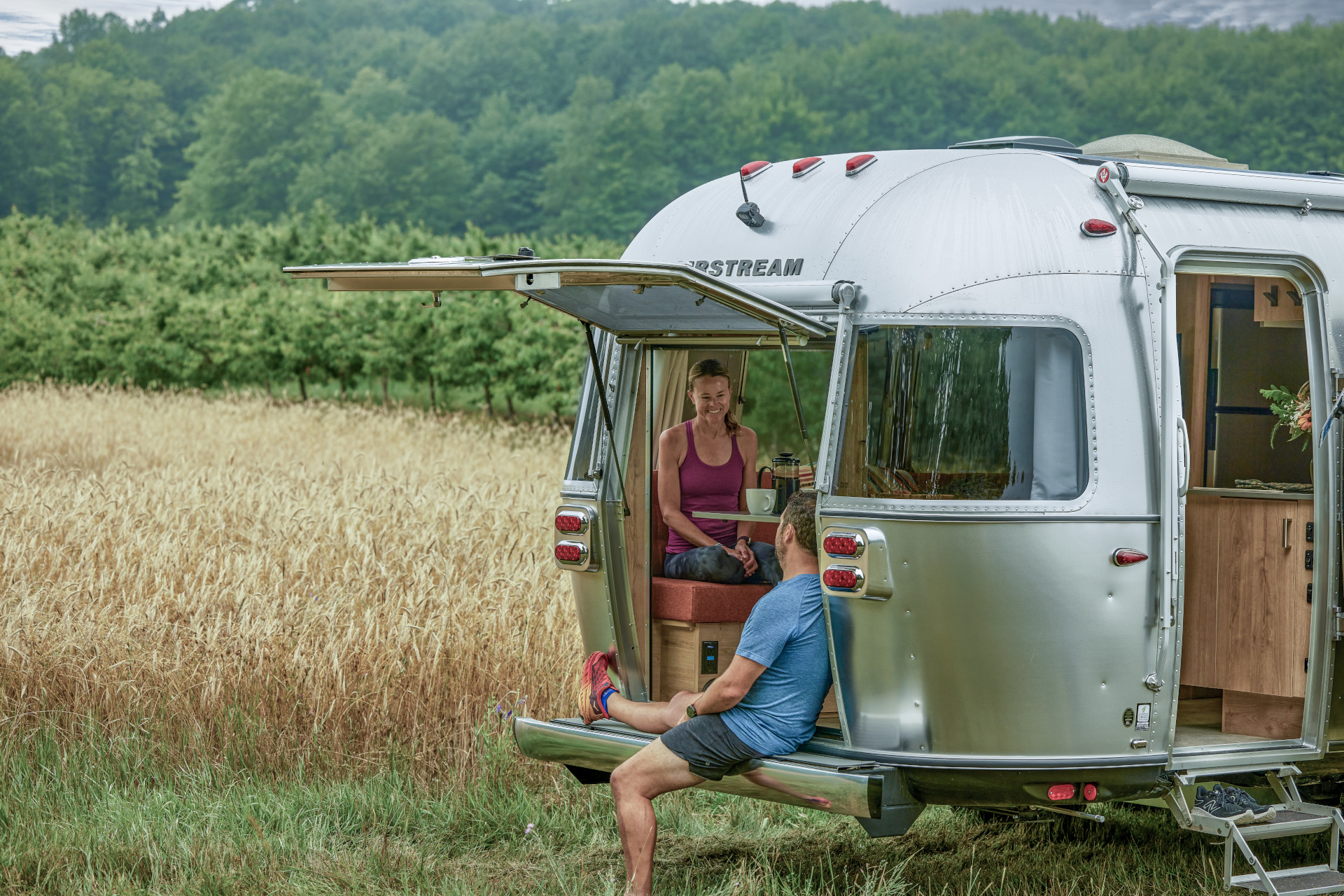 Other optional features include:
Convection oven with air fryer that replaces the standard gas oven under the stovetop

 

Rear and roadside awning package for increased shade and style

 

Composting toilet for even more conservation of fresh water and waste tank capacity

 
Crafted to Last Generations
Airstream's legacy of quality craftsmanship spans more than 90 years. Each Trade Wind Travel Trailer is hand-made in Jackson Center, Ohio, using the finest materials and expert design. From seamless, waterproof composite flooring to meticulously crafted cabinetry, every detail is thoughtfully considered. This dedication to excellence ensures that your Trade Wind will last a lifetime, becoming a cherished heirloom to pass down through generations. 
Embrace the Future of Travel
Sixty-five years after reimagining self-contained travel trailers, Airstream continues to push boundaries with the Trade Wind. This innovative travel trailer marries the spirit of adventure with the comforts of home, allowing you to explore remote areas without sacrificing modern amenities. With 810Ah of Lithium Battle Born batteries, 600W solar capability, a 3000W inverter, and rugged terrain-ready features, Trade Wind empowers you to embrace the solace and tranquility of the great outdoors. 
Discover the Airstream Trade Wind™ Travel Trailer today and unlock a world of boundless possibilities. Your next unforgettable adventure awaits!
Explore more of the features that make the all-new Trade Wind Travel Trailer versatile, off-grid capable, and ready to make your travel dreams come true. Download a brochure and learn more.
Ready to see Trade Wind for yourself? Find your nearest Airstream dealer and schedule a visit to see this incredible new travel trailer in person.