If you plan on spending more than a weekend in your Class B RV away from home, you'll need to refresh your wardrobe here and there. This post contains all of our favorite tips and tricks for making laundry an easy part of your RVing lifestyle.
Tip 1: Pack smart and don't go overboard.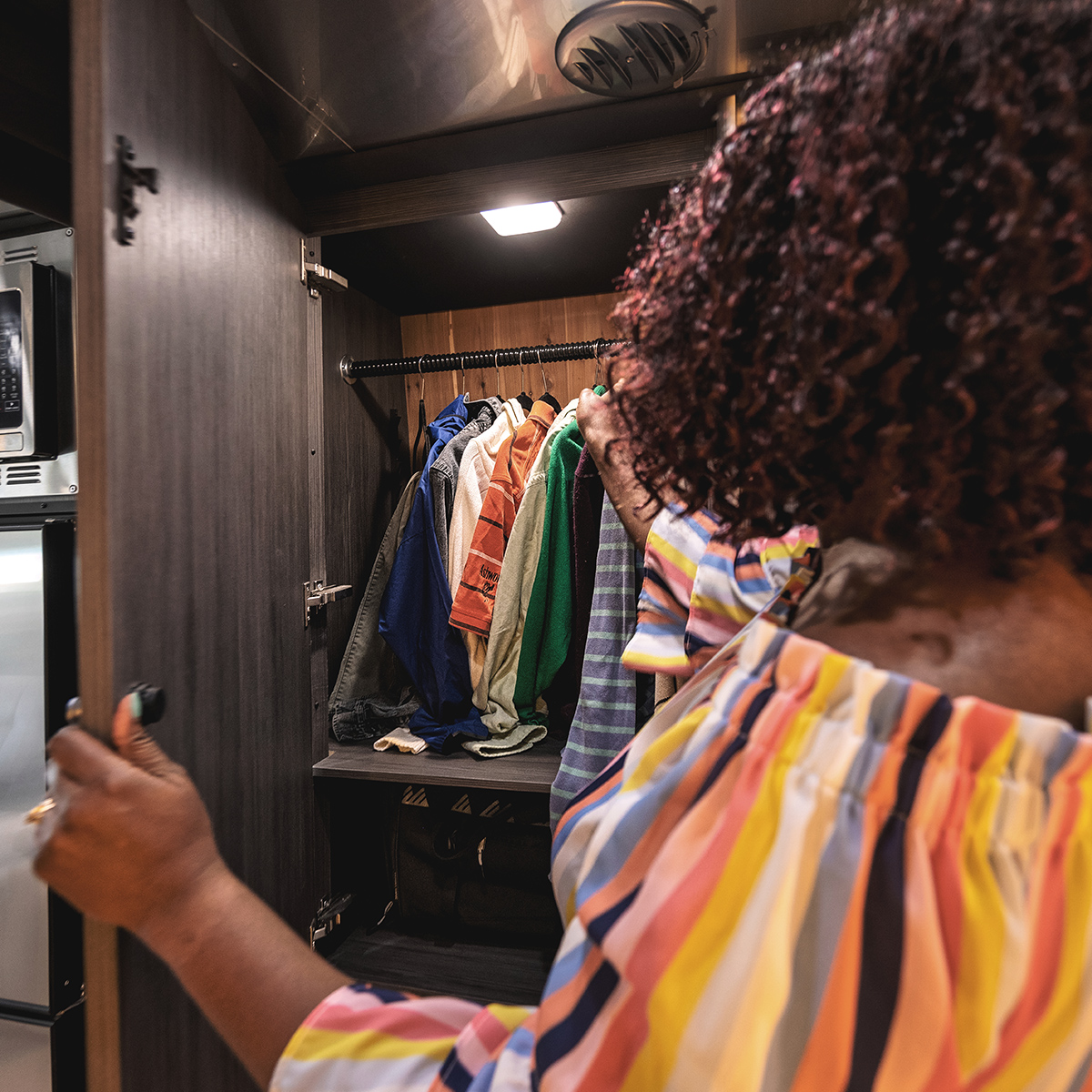 Each Airstream Class B Touring Coach comes with a wardrobe you can use for hanging and/or folded clothes. In order to maximize that space, you have to pack smart. After all, who wants the whole RV filled with clothes?
Pack items you can mix and match in different outfits so you can get multiple uses out of each one.
Opt for layers of lightweight clothing vs. heavy, hard to store items.
Pack machine-washable clothes. Quick-drying materials are even better.
Tip 2: Find campsites with laundry facilities.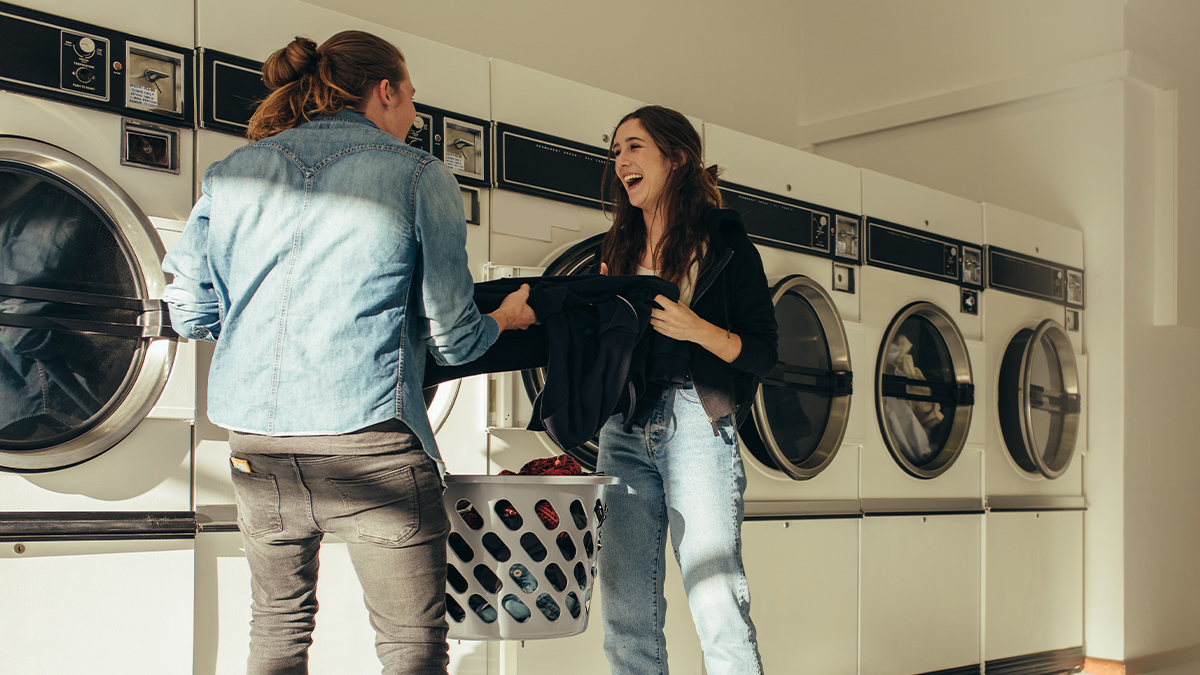 When you're making your trip route, plan to stop at a campground that has on-site laundry. These facilities are often very similar to laundromats, with free or paid washing machines and dryers. Pop a load or two in and get back to enjoying the outdoors while you wait.
Bring a collapsible laundry hamper to haul your clothes to and from the laundry facilities.
Measure out how much detergent you'll need and pack it in a travel bottle.
Bring reusable dryer balls, or measure out how many dryer sheets you'll need and pack them in a sealed bag.
Check out this post for more on finding the right campsite: How to Find the Perfect Campsite for Your Airstream Touring Coach.
Even if your campsite doesn't have on-site facilities, chances are you can find a laundromat in a nearby town and explore while your clothes are in the wash.
Tip 3: Do your laundry the old fashioned way when you're boondocking.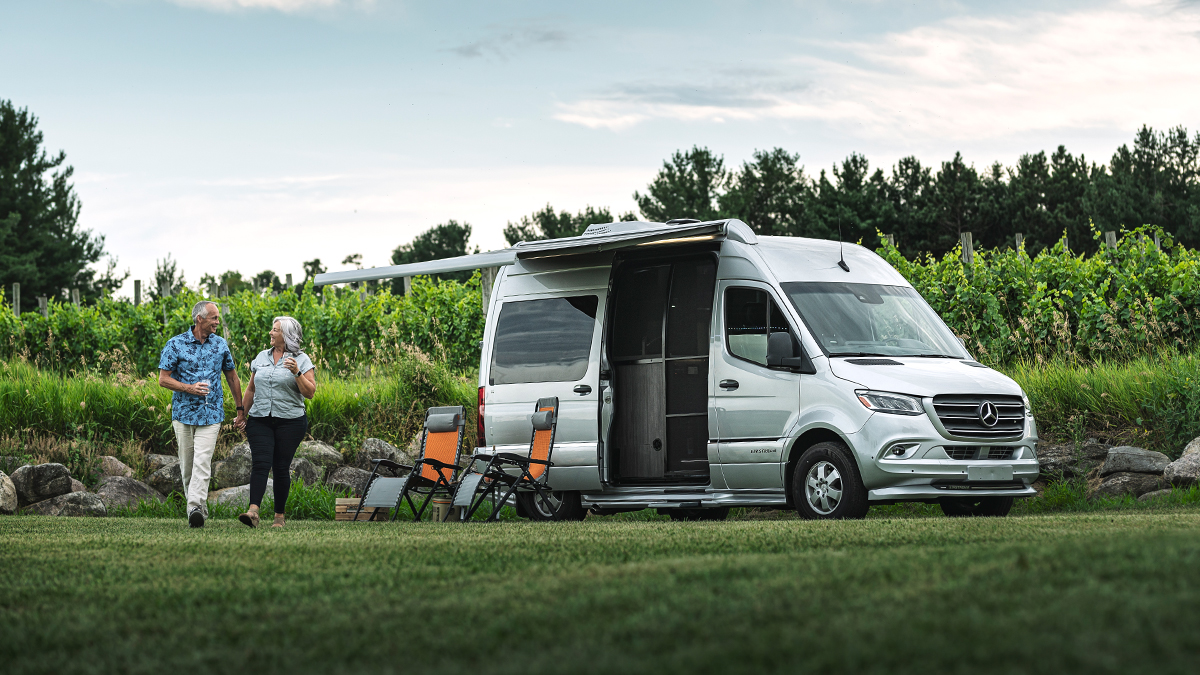 If you're planning to head off the grid, you can still stay fresh. It just requires a few supplies.
Bring along a collapsible bucket that's big enough for a gallon or more of water. You can use your exterior hot and cold water shower on your Airstream Touring Coach to wash your clothes without making a mess inside.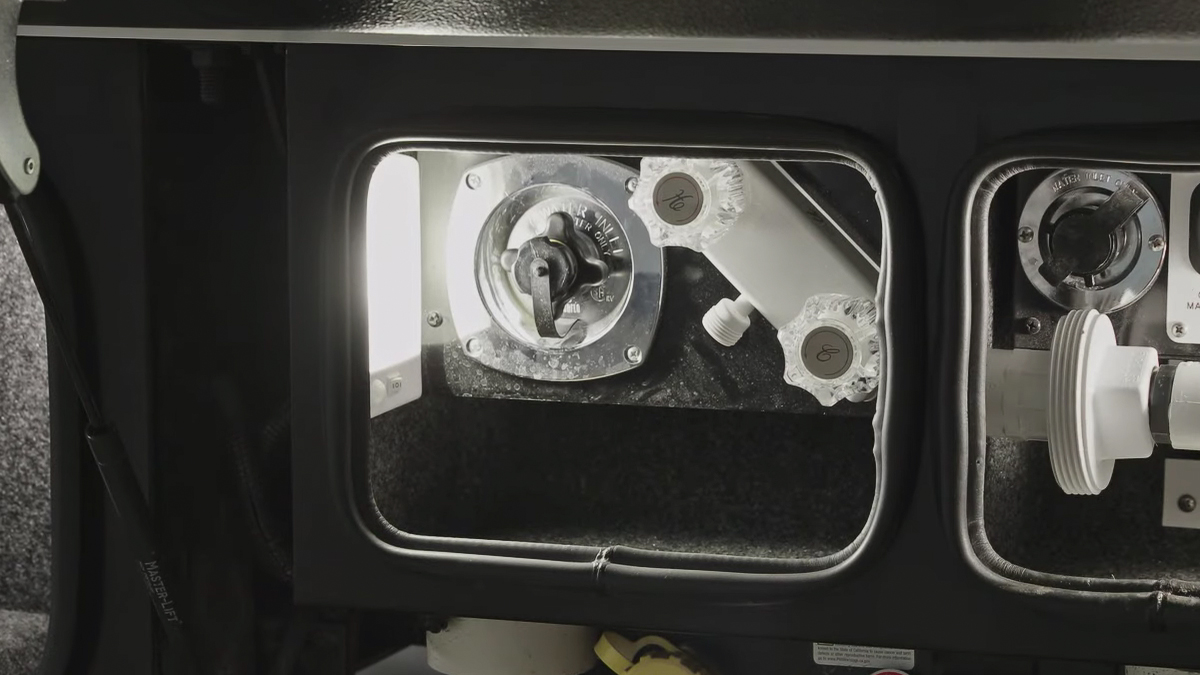 Use a drying rack or clothesline for drying. You can either use a freestanding rack or line outside, or utilize the built-in clothesline in the bathroom of your Airstream Touring Coach. Just pull the line across and drape your clothes over. Turn on your exhaust fan for even more airflow.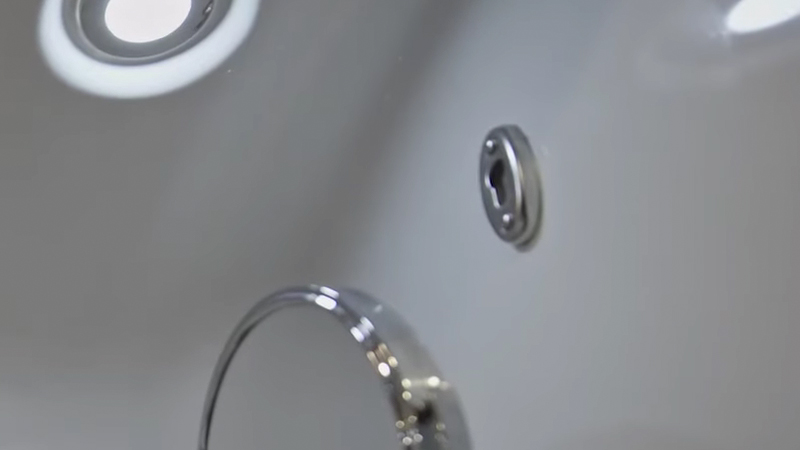 Tip 4: Make laundry day mat washing day, too.
Laundry day is the perfect time to give your floor mats in the cockpit a scrub, too. Especially if you're using your exterior shower, this is a quick task that'll leave your RV feeling as fresh as your newly washed clothes.
Ready to make an Airstream Touring Coach yours?
Take a tour and a test drive at your nearest Airstream dealer and make your dream a reality.