Airstream partnership seeks to preserve Route 66
The great American road trip is an adventure ingrained into the Airstream way of life. Since the first Airstreams hit the road in 1931, thousands of Airstreamers have set off to explore the captivating sights and diverse culture of the United States, traveling both the well-trod highways and remote byways.
This summer, Airstream is partnering with The National Trust for Historic Preservation in a campaign called Preserve Route 66. The campaign will celebrate the legacy of the Mother Road as it spotlights national efforts to designate Route 66 as a National Historic Trail. Achieving such a designation would make Route 66 part of a select group of historic trails, including the Oregon Trail, the Iditarod, the Lewis and Clark Trail, and the Selma to Montgomery Trail.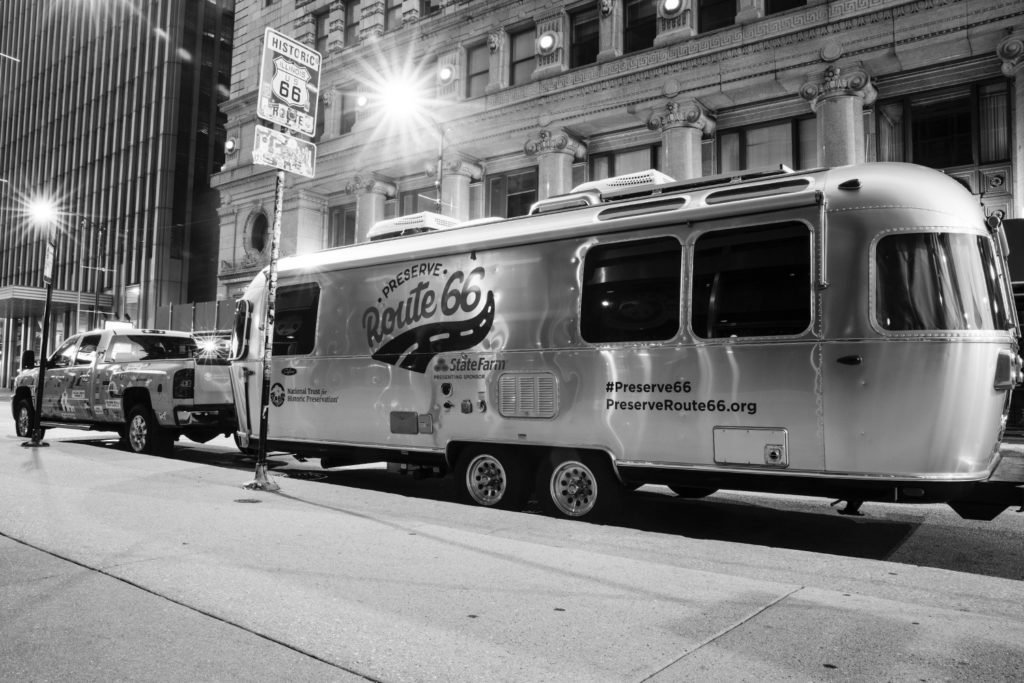 "This would be the first such paved trail," said Jason Clement, Director of Marketing Campaigns for the National Trust. "Our work is all about saving places of great historic importance that might otherwise fall into decay. Route 66 is ingrained in the American psyche, and we want to make sure it's something everyone can enjoy for generations."
While Route 66 is steeped in romantic lore, Clement pointed to its rich history – the stories that live beyond the popular images of kitschy roadside attractions. The route was one of the first highways in the United States, and a major path of migration during the Dust Bowl and transportation during World War II.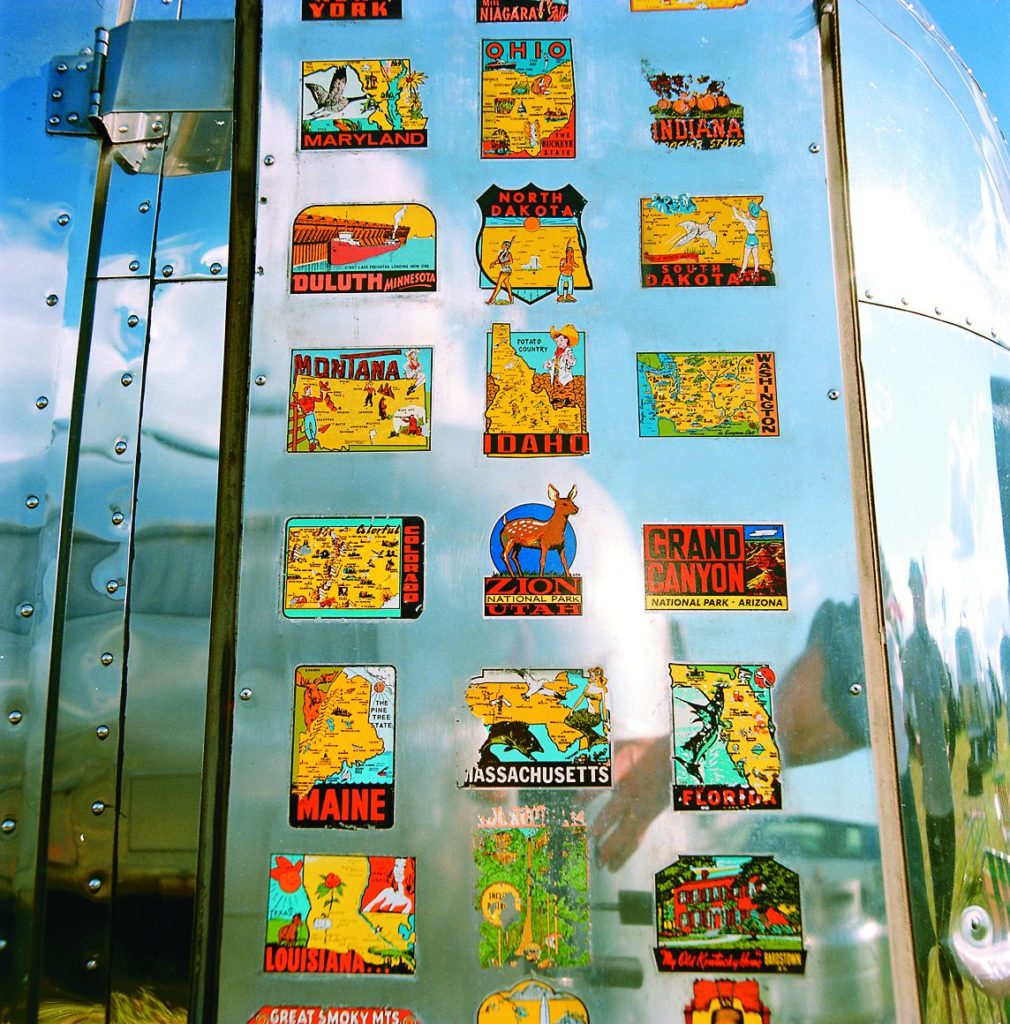 "Route 66 really supported a whole economy," said Clement of the hundreds of small businesses, motor lodges, and restaurants that sprung up along the roadside. After interstate highways made it possible to travel much faster along alternate routes, Route 66 began to fall into decay and was officially removed from the US Highway System in 1985. What remains is a patchwork of two-lane highways. By stopping at points of great historical or cultural significance, Clement said the Preserve Route 66 campaign will bring awareness to the efforts to preserve the route.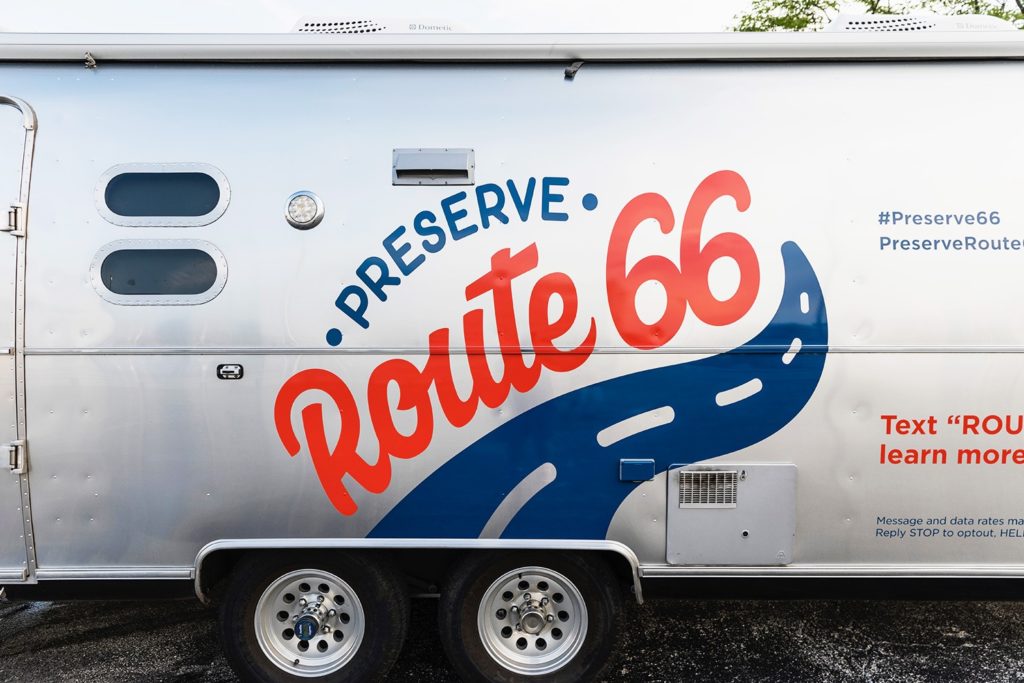 On Monday, July 2, 2018, the Preserve Route 66 initiative will depart from the start of Route 66 in Chicago. Over the course of a six week road trip, the campaign will travel the 2,400 miles of Route 66 to Los Angeles. In addition to Airstream, sponsors include State Farm, Sonic, Polaroid, and National Geographic. Sign up for email updates and add your signature to the petition to preserve Route 66 at savingplaces.com. You can follow along on social media as well, including Instagram, Twitter, and Facebook.  
As part of the campaign, Airstream and the National Trust are conducting a contest to gather stories of great road trips. Tell us about your most epic road trip and enter for your chance to win $2,500 to put toward your ultimate road trip, as well as an Airstream prize pack – including a DemerBox indestructible Bluetooth speaker – valued at nearly $500.