Dorsey Addicks doesn't take her Airstream to any of the iconic destinations that the Instagram crowd chases. But her lifestyle is still the stuff of envy, especially for a certain audience.
As a professional golfer on the LPGA Epson Tour, she spends her days on the road or on the course, traveling from tournament to tournament in her 20-foot Flying Cloud cleverly named DA Golfstream.
"I'm on this unique journey where I get to intertwine Airstreams and golf," Dorsey says. "I'm living a lot of dreams that way!"
Dorsey is chasing a dream of her own, seeking to qualify for a spot on the LPGA. She began golfing as a kid growing up in Atlanta and competed for Seattle University, serving as team captain for her senior season in 2017. She notched a runner-up finish in the 2016 Western Athletic Conference Championship.
Not long after she hit the pro circuit, the COVID-19 pandemic hit the United States. Dorsey and her dad, Rich Addicks — a retired photojournalist and Dorsey's caddie — decided to investigate ways for her to travel safely. Fortunately, they already had a pretty good idea for a viable, comfortable solution: Rich is the owner of a 25-foot Airstream that he and Dorsey often took to amateur summer events over the years.
"And so that's really where this all started," Dorsey says. "A couple of events in, he said, 'Why don't you start looking into Airstreams...it might make a lot of sense, but cost-justify it and get back to me.'"
Dorsey dug in with gusto. "I spent a month just researching the heck out Airstreams, to the point where I could basically tell you what size it is driving down the road based on the window configuration."
And she found her home away from home. Actually, it might simply be home. She towed the trailer 20,0000-plus miles to 33 states in 2021. Dorsey spent 281 nights in DA Golfstream last year, far eclipsing her time at her parents' place in Big Sky, Montana.
"It is probably easier to call the Airstream home than it is to call Montana home in terms of number of days I'm in it or there," Dorsey says.
It served its purpose of keeping her safe on the road as the pandemic raged. Her only exposures to other people were in the grocery store or on the golf course. Like all Airstream travel trailers, Dorsey's model has a galley that serves the dual purpose of allowing her to make healthy meals while on the road and save money over eating out.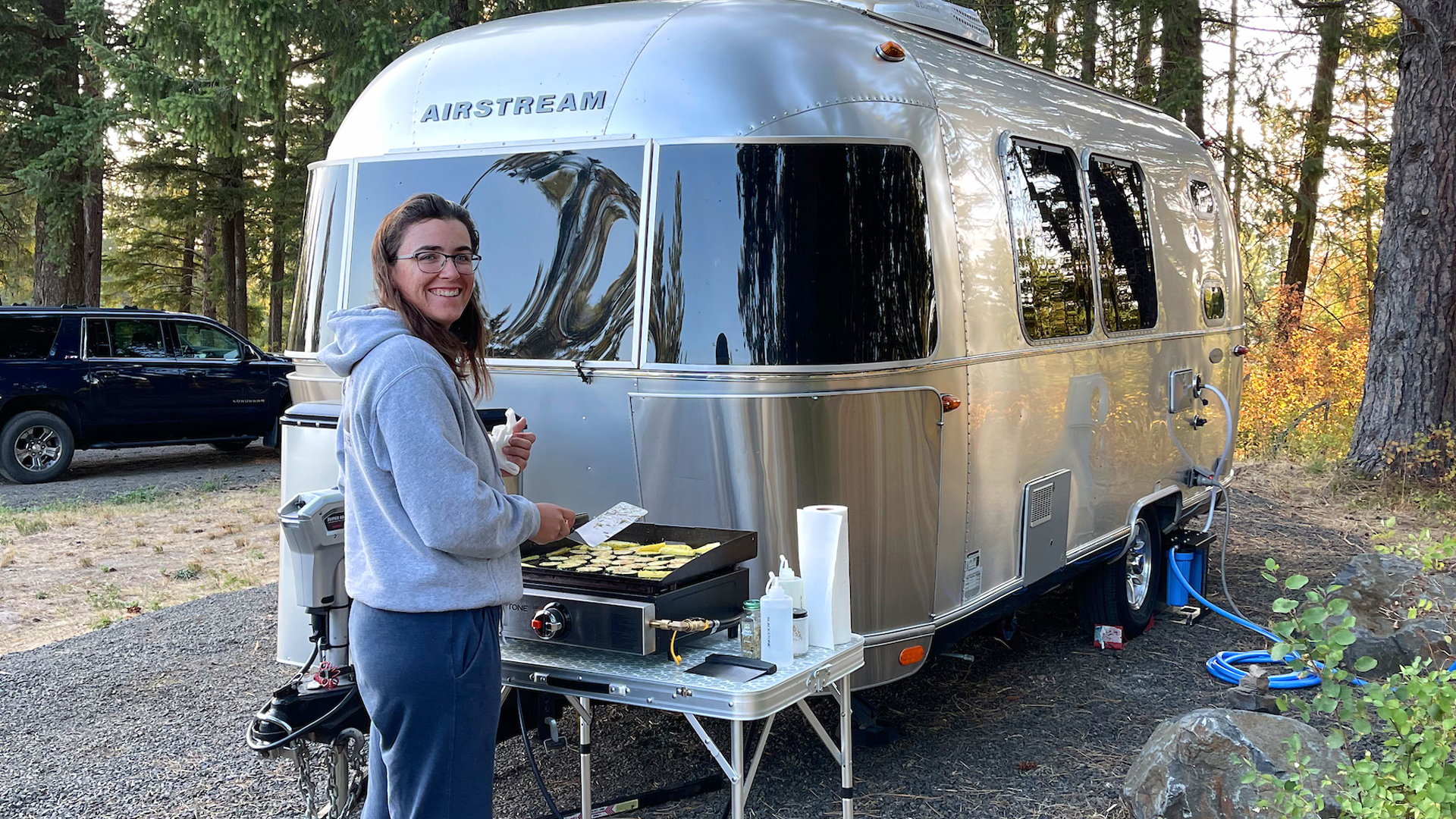 Dorsey's home on the range (home at the driving range?) also benefited her as a professional athlete in other ways. She took weights and workout gear with her to stay fit, turning the concrete pads in RV parks into makeshift gyms. Having a consistently comfortable mattress also helps her game.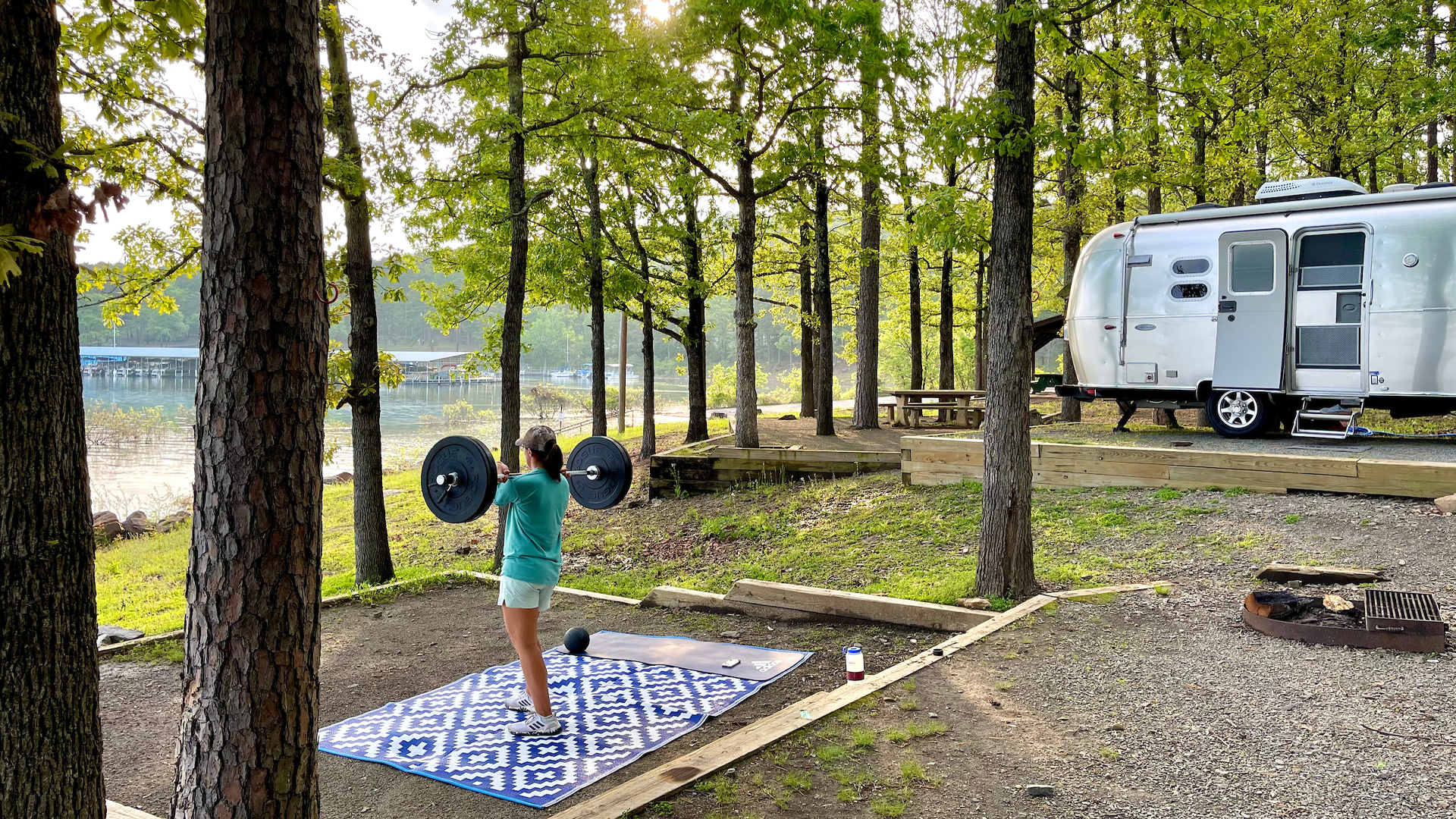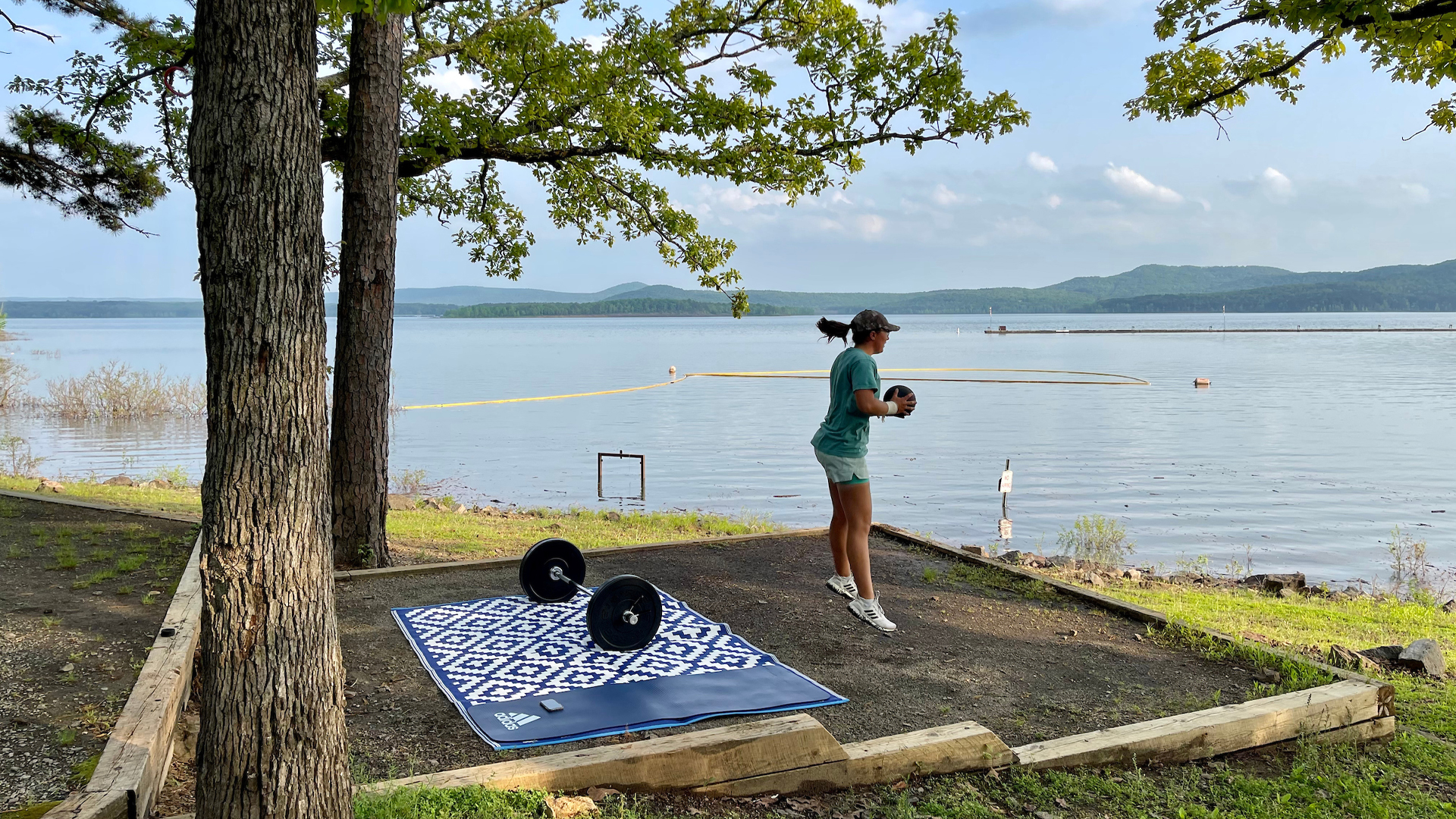 And as for driving her own rig?
"You know, we aren't making a ton of money to fly. Some girls do fly week to week, but the majority of us on the Epson Tour actually drive week to week," Dorsey says. "So I'm already going to be driving, and that's just the name of the game and what we do. … You are towing now, so the focus and the energy that goes into driving is a little bit more. And when you get there you've got to set up."
"But at the end of the day, you don't have to unpack. You always have your bed. I like to say I'm home wherever I am. Doesn't matter where in the country we are. I'm home. So there's a consistency. I can cook for myself. I'm not staying in host housing where I don't know what to expect, and I'm not in a hotel with just the monotony of being on the road."
When crisscrossing the country is part of your profession, adventure is baked right in. So, when she's not traveling from tournament to tournament, Dorsey likes to park DA Golfstream and fully enjoy the creature comforts of her Airstream. She spends just a couple of months with her parents in Big Sky in the winter, but then she heads to St. Simons Island, off the coast of Georgia, where she lives in an RV park and practices her game for the season ahead.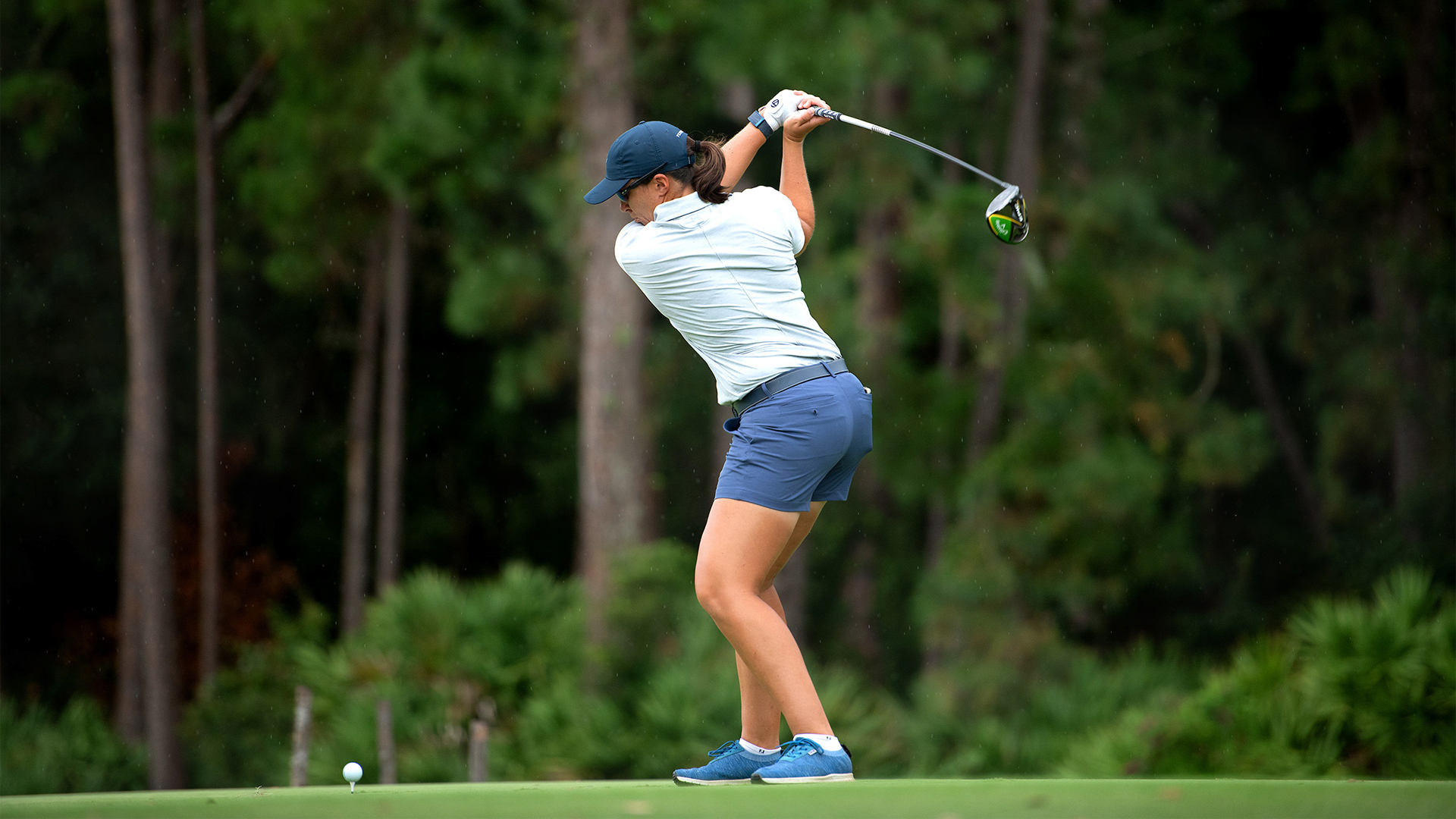 "I just enjoy being in one place when I can be in one place," Dorsey says. "I may take a weekend and go up to North Carolina or down to Florida, but we're on the road so much — I just prefer to stay put."
While her dad travels with her often, Dorsey's quite adept at getting her rig set up and packed up on her own. In fact, if you check out her Instagram profile at @dagolfstream, you'll see her giving her Airstream a bath at an RV park.
"I feel pretty proud to be a single female who goes and drives a truck and knows how to back a trailer and fix her trailer and do all that stuff," Dorsey says. "Literally the first time I towed it myself, I hadn't even practiced backing up yet. So, it was kind of one of those things where you just had to learn quickly. I pulled into a pull-through, and I was like, I want to be over here, and I just had to figure out how to get over there."
And when she hasn't been able to figure something out, she's found a friendly and helpful community in the RV parks where she stays. That's especially true for other Airstreamers, Dorsey says.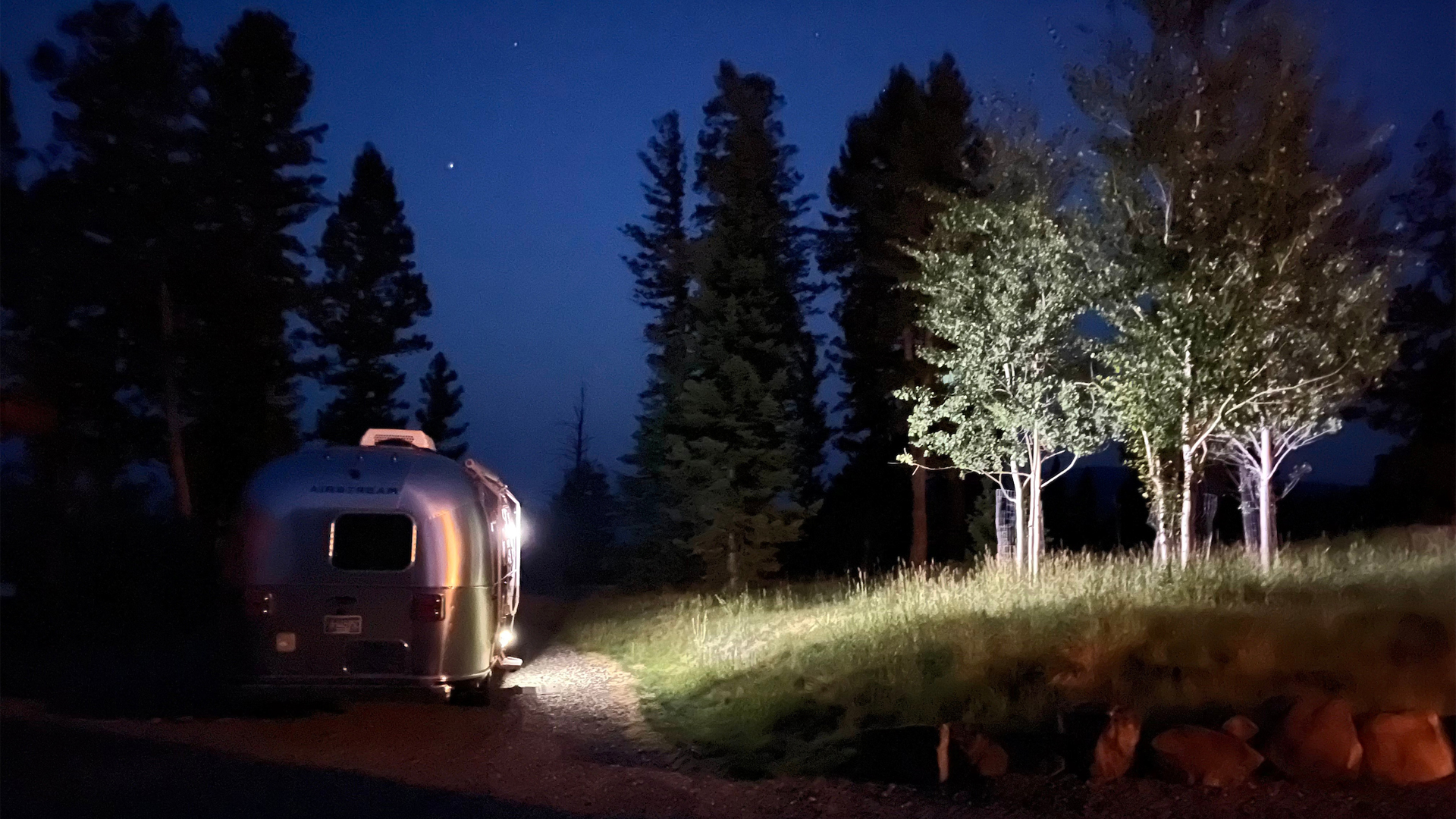 "It's kind of like this unspoken family, where you see other Airstreamers and you'll go chat them up or they'll come chat you up. It's pretty cool, because everyone has a different story regarding their Airstream — what year it is, did you remodel it — so it's kind of a cool community in that sense. It's been a fun, fun journey.
As a pro golfer and an Airstreamer, Dorsey may give new meaning to the phrase "long drive." But she absolutely loves it in all senses of the word, and she's even helping to convert some of her fellow competitors on the tour. While her long-term, someday plans may involve a ranch in Montana, she could also consider a role as an Airstream salesperson.
"I'm pretty good at it," she says with a grin.