Kendal and Collin Strachan are commercial adventure photographers who live in Alaska full-time off-grid in their 2018 33' Airstream. After traveling the country coast to coast and spending a couple of years chasing sunshine in the southwest, they got the urge to head north. Now, more than 20 years after Collin's first Airstream trip and Kendal's elementary school love for Polar Bears, they're expecting a little boy who will call "Streamy" – and the state of Alaska – his home. Follow the Strachans on a journey from discovering the Airstream lifestyle to settling into their off-grid life and their next steps as they go full circle creating a little Airstream family.
When we're asked, "What came first, the Airstream, or the idea to head to Alaska?" we find that we have to answer, "Yes." As we look back, we can't untangle the two from each other. Kendal's childhood connection to the Arctic and her life-changing trip to Alaska in college, paired with Collin's grandparents taking him on Airstream trips in elementary school meant that heading west initially, then north, was in our blood. We followed and discovered this life far more than we planned it.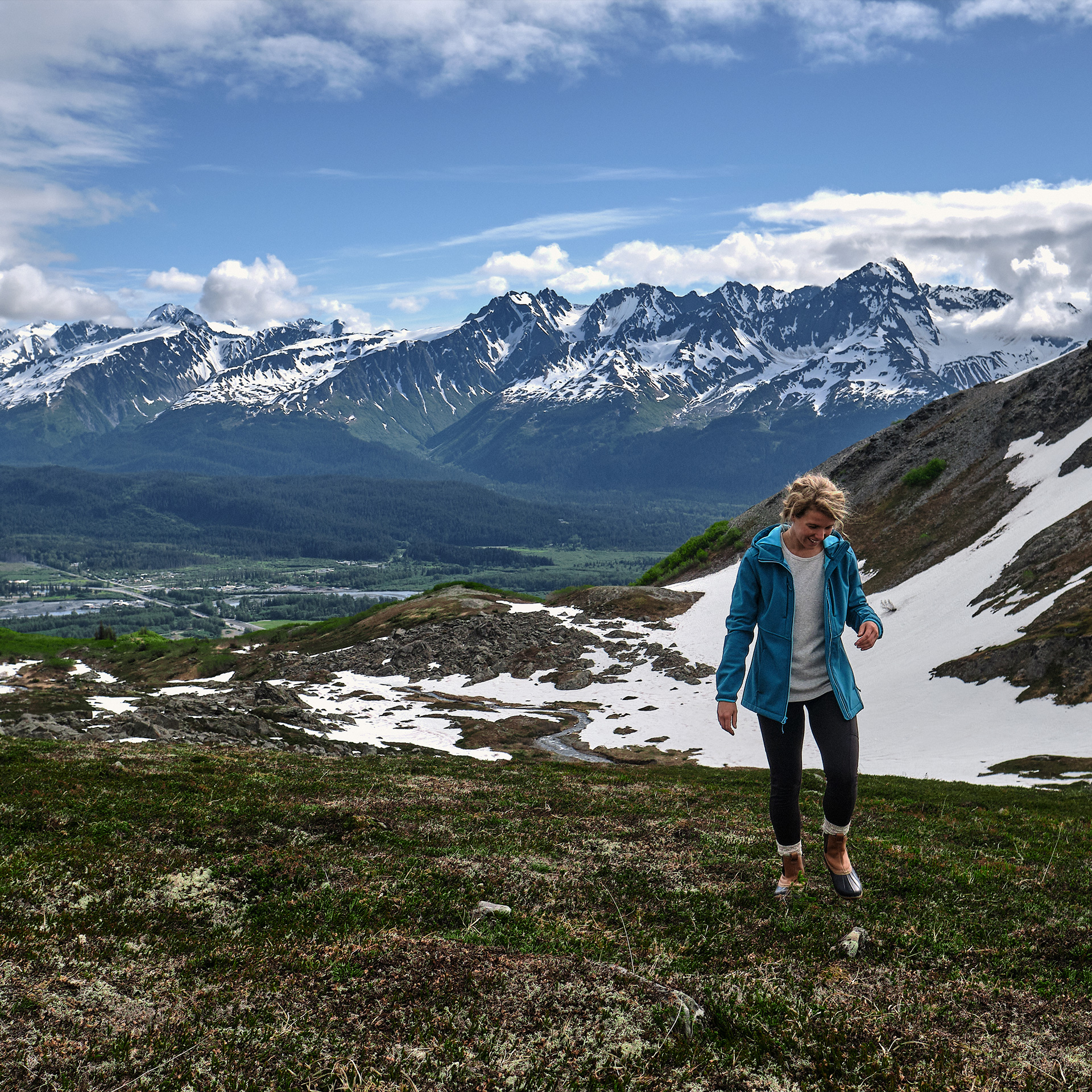 In 2018, we lived fairly "typical" lives in the Dallas/Fort Worth area of Texas. Kendal was a NICU nurse at Cook Children's Medical Center and Collin had a small business providing corporate photo & video production to a number of clients around the country. While we were enjoying ourselves, we started to get an itch to venture beyond the handful of city parks and lakes that the area offered. Our drives for weekend adventures turned into 8-hour road trips, then hopping cheap flights to California just to run away for a day or two. It was all fun and games until Kendal came home one morning from a night shift at the hospital and said, "One of my co-workers is leaving to do travel nursing. I did some research and I think I could do this!"
Skip forward a year and we're living outside of LA paying $3000/month for an apartment saying, "There has GOT to be a better way to do this!" Then it hit us – well, not literally. A courteous Airstream owner passed in the middle lane as we were driving (if you can call it that at 10mph) down the IH-5 into LA. Collin asked, "What if we get an Airstream?"
It should be noted here that in college, Kendal declared with absolute certainty:
"I will never marry Collin."
"I will never live in a trailer"
"I will never have a dog."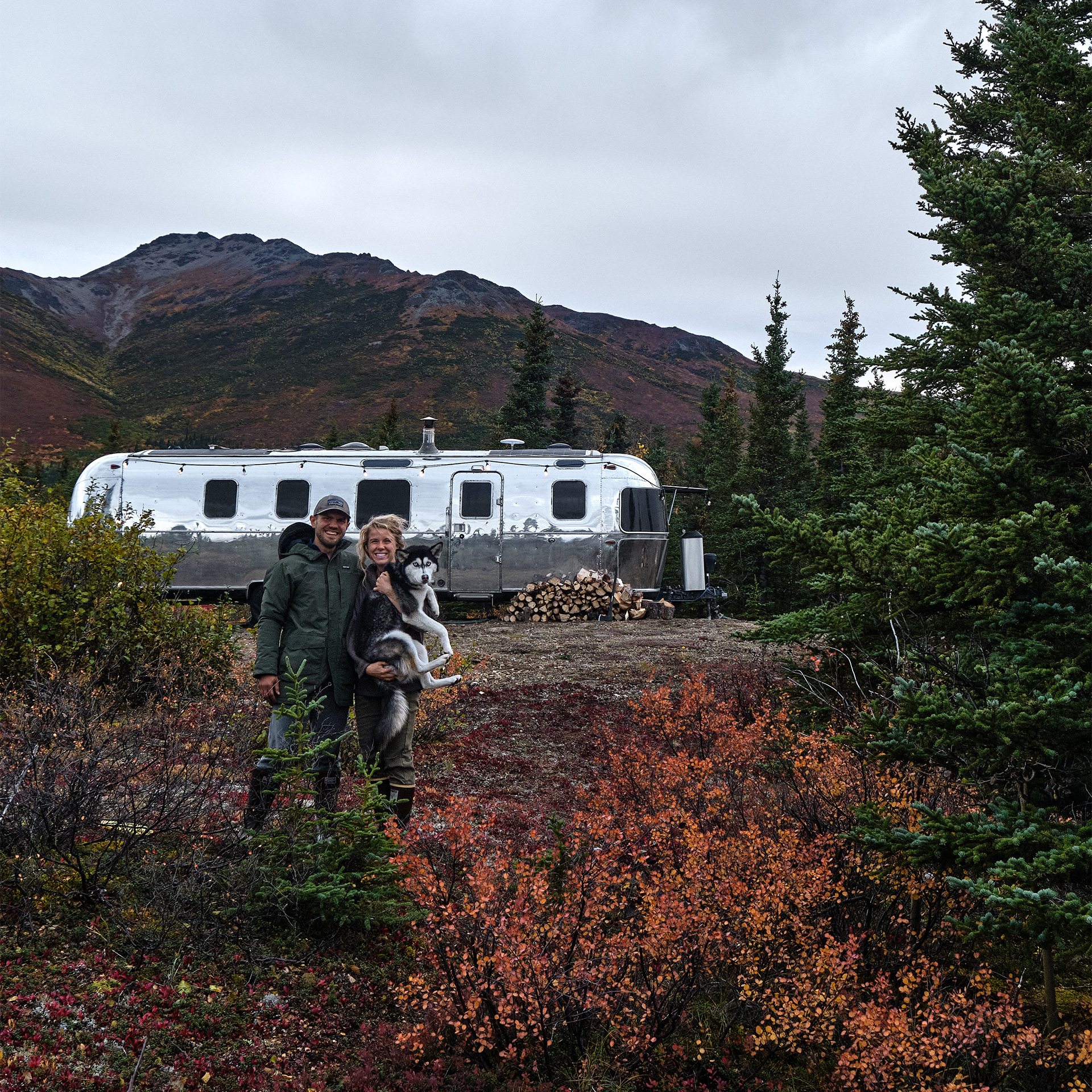 By the end of the summer, we were moving to Utah to take delivery of our 2018 Classic 33 and start the next nursing contract! Fun fact: we don't deliberate long on big decisions. More of that to come.
During our time in Utah, we began transitioning Collin's business toward the outdoor space. We both had some experience in sales and we were heading out to National Parks as frequently as possible, so we put together a portfolio and booked our first adventure clients for a "Southwest Road Trip in the Airstream." It was a small success, but enough to get us dreaming. Kendal quit nursing, and over the next couple of years, we dug ourselves into the journey of building a commercial photography business, weathering COVID and the challenges it presented, and transitioning from RV parks to boondocking and off-grid life.
While there's so much to be said about our time and experiences in "the lower 48," if you're reading this, you'd probably find that story to be similar to the stories told by many Airstreamers. So, we'll do one more time leap and wind up in Alaska in the Summer of 2021.
As we spent our first days and weeks in the state, we had NO idea how much of an impact Alaska would have on our lives. It would challenge and transform our business, our relationships with each other and family, and our faith, and push us to either build the life we dreamed of living or pack it all up and head home to Texas.
Initially, we didn't struggle too much. Airstreams are so incredibly well-built that our trip to Alaska went off without a hitch and the trailer performed well everywhere we went. Alaska's mild summers and stunning scenery allowed us to easily fulfill that season's photography contracts, and we were truly having a blast! Because of Kendal's 2014 trip to Alaska and Collin's love of watching movies about the state growing up, we felt so deeply connected with the landscapes we were experiencing, and our mountaineering and ice climbing experience gave us access to crazy-awesome locations like glaciers and iceberg lakes and steep mountain ridges under the midnight sun. From our perspective, things were going great.
So great that as September rolled around and RV caravans started heading south, we thought "Why leave? We're just getting started! Plus, we spent a winter in Park City, Utah. How much harder could Alaska be?" (Can you see another huge decision made in a snap? Why do we do this?)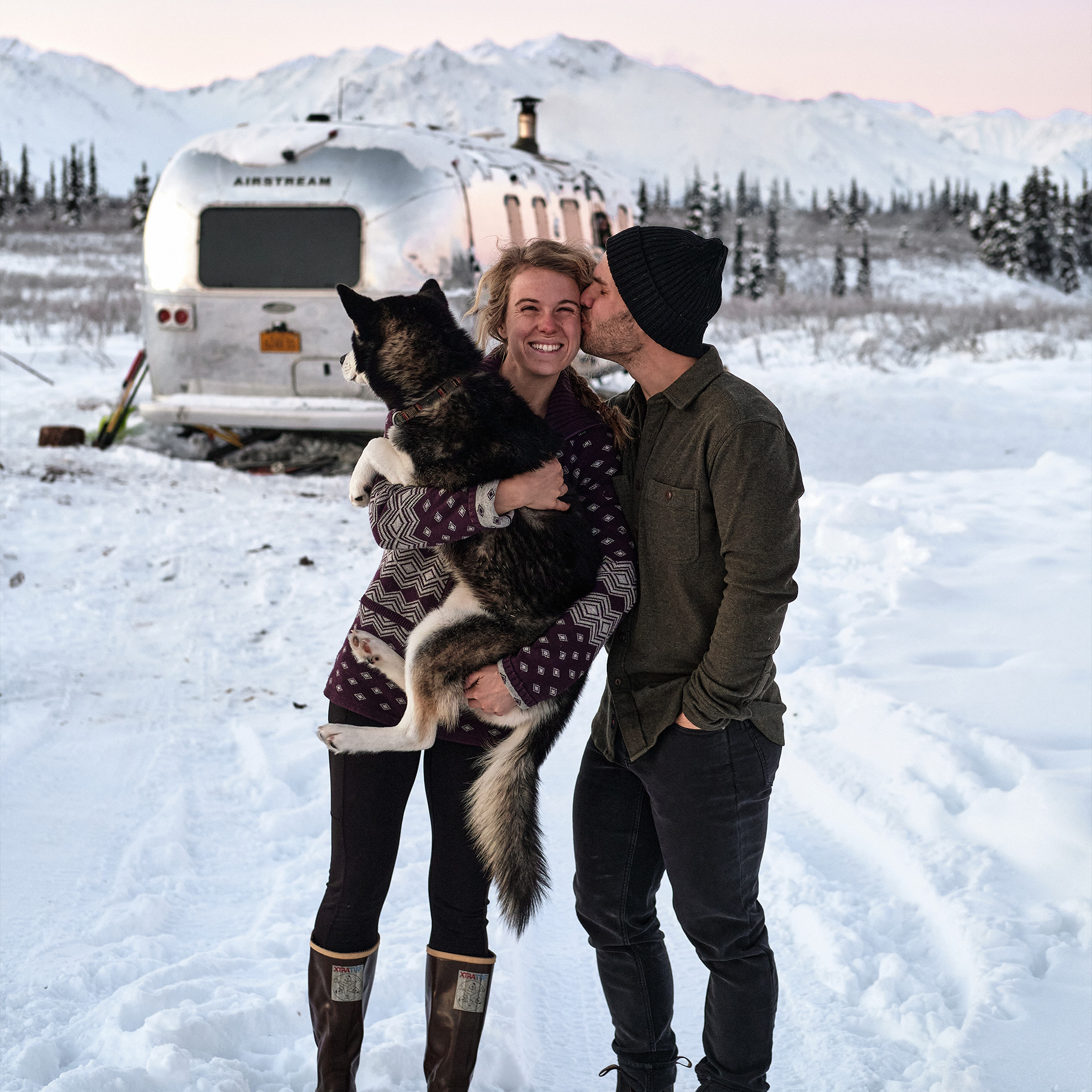 Another fun fact: Alaska gets VERY cold in the winter.
That first winter was a ride we will remember for our entire lives. Looking back, it feels like a test. "Do you REALLY want this? How about now?"
Yes, we want this. We want to work for ourselves. We want to experience and steward these beautiful landscapes. We want to give our son rich cultural experiences without the boundaries of a zip code and a front gate. We want to defy the odds and carve a unique place for ourselves in a saturated market.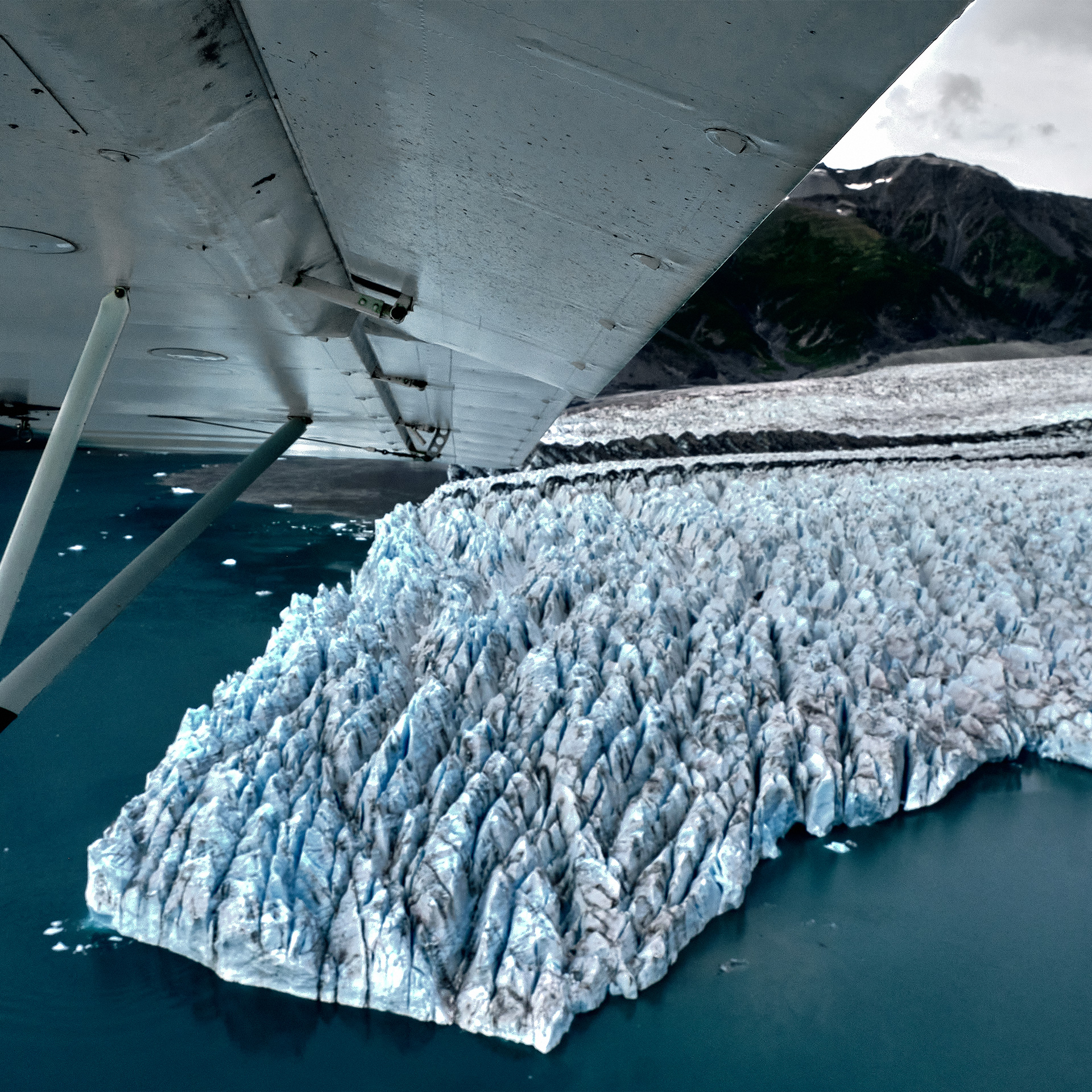 Sometimes, it feels like us against the world, but it's just not true. Every step of the way, someone has come along to help us. From friendly Alaskans to supportive families to truly amazing clients, this community we've built up here has blown us away in every season. And how could this list ever be complete without mentioning our home, Streamy?
We might take our Airstream further than you would ever dare, but we have never for a moment feared that this little home would fail us. If you're wondering whether an Airstream is worth the additional investment, our answer is "Yes, yes, yes. If ours still stands strong, yours will last FOREVER!"
We came out of that first winter and another full year in 2022 with a resolve to live as fully as possible and to view challenges as opportunities to grow.
What lessons have we learned?
We've learned that work on the front end pays on the back end. These days, especially because of the ruggedness of our lifestyle, we are diligent about caring for our Airstream, our business, our finances, and our health. If something is off, we adjust the schedule and take time to fix it. There are times when that feels inconvenient, but the payoff of a well-ordered home allows us to explore so much further.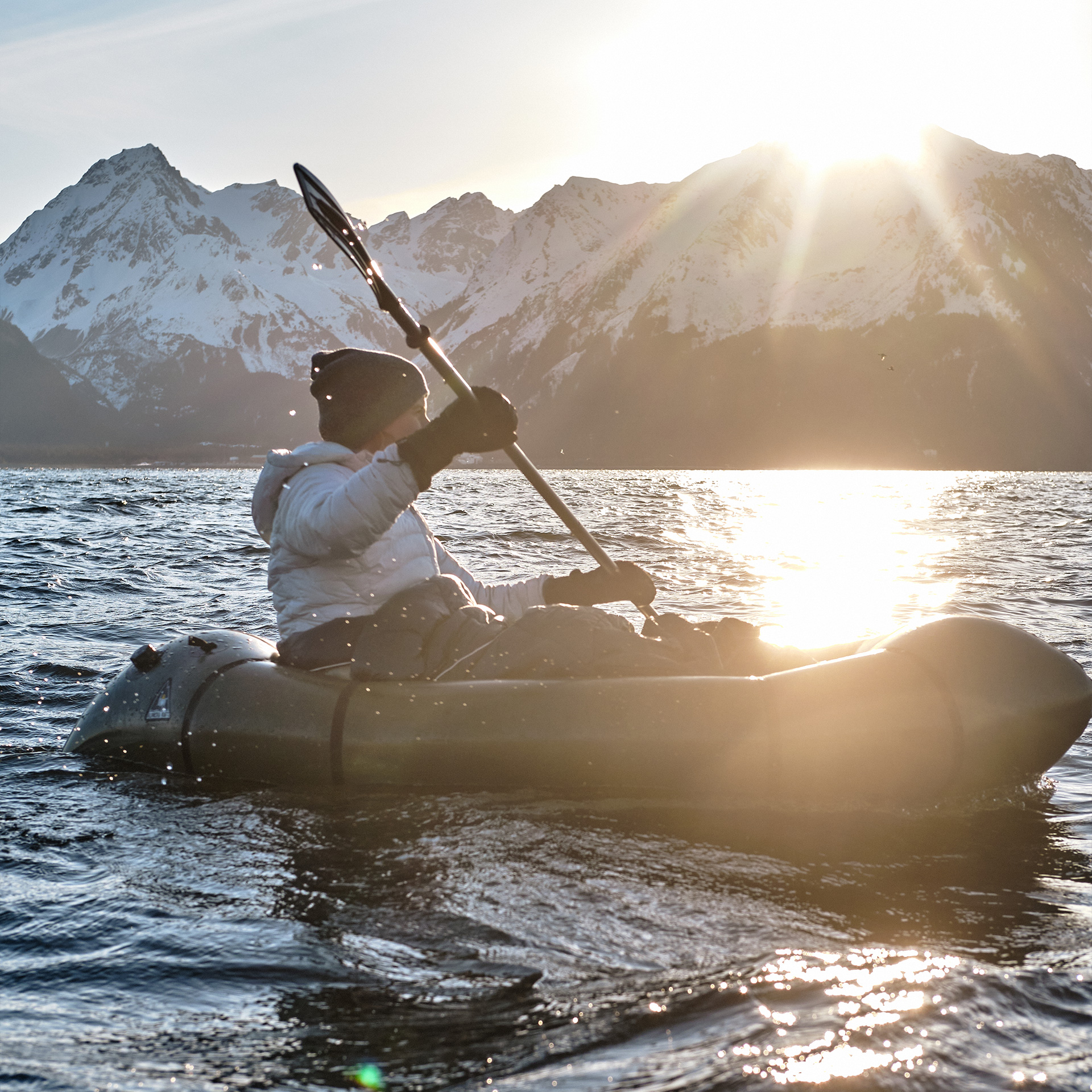 We've also learned that people almost always want to be the best version of themselves. In our years on the road, we have been met with overwhelming generosity and support. From a notable author stopping to help us for hours on the side of the road with a brake issue (on the truck - never a problem on Streamy!) to Instagram followers simply coming up to say hi and they're glad we're hanging out in their home state, people are so kind to us. Especially today, it is so important to give everyone you meet the benefit of the doubt, even if they seem to be having an awful day, and treat them with kindness. It will be reflected to you – guaranteed.
And we've learned that life goes by really, really quickly. We hope that our story inspires others to get up and do the thing that fuels them. Most people aren't crazy enough to run to Alaska and live through the winter, literally chainsawing through the ice to get water out of lakes (yep, we do that), but if there is something, anything in your heart that you believe you can't do, think again. Take even the smallest little baby step in that direction. Or, if you can, take a big one, go get yourself an Airstream, and head to your dream destination!
We still experience our fair share of highs and lows. We're several thousand miles away from our families, so we can feel disconnected at times, and entrepreneurship, even when successful, is never a linear path.
Additionally, we have to be fairly well prepared if a worst-case scenario happens. We always let our families know when we'll be off-grid and how to describe our location to officials if necessary, and we've been intentional about creating friends in the areas we frequent, in the event that we need help with an emergency. It's important that you prepare to your level of comfort, but the technology made available with GPS trackers, emergency beacons, and a good ol' local friendship goes a long way.
The payoff, however, is immense. As we enter our 30s, we already have more precious memories and life experiences than we can count. Like so many people who have spent some time on the road, the experience of living life in an Airstream is drastically different from what "everyday" tourists get to experience. No matter where you visit, if you only have a week to stay, you have to run like your hair's on fire to experience everything on your list! It is exhausting and you're typically living in a place that – while it may be comfy – lacks the feeling of being home. More than anything, we love that we get to take our time as we travel across the state, slow down and pull out binoculars when we see wildlife off in the distance, and after every adventure, go "home" to our Airstream, wherever it's parked. Your sanity and your family will thank you for a slower-paced travel experience.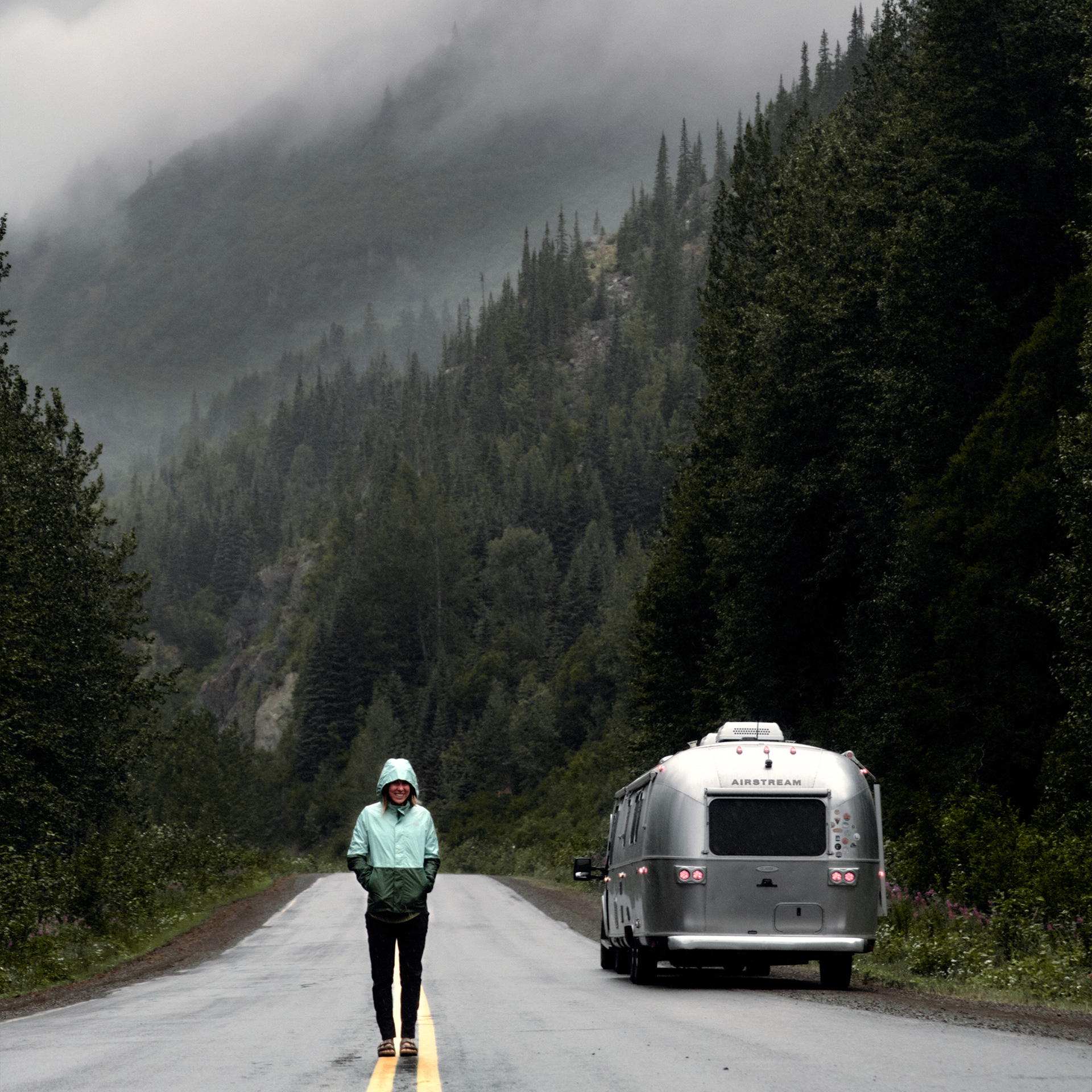 This brings us to our next great adventure. After spending a couple of years dialing in our locations and our plans for how we navigate each season of Alaska, as well as creating a successful business that gives us time and freedom, we came to believe that we can't imagine living this life only for ourselves. At a time when many of our peers are declaring that they're choosing not to have children, we consider one of the greatest privileges on earth to give this life, along with the idea that you can accomplish whatever lights you up, to a little adventure buddy.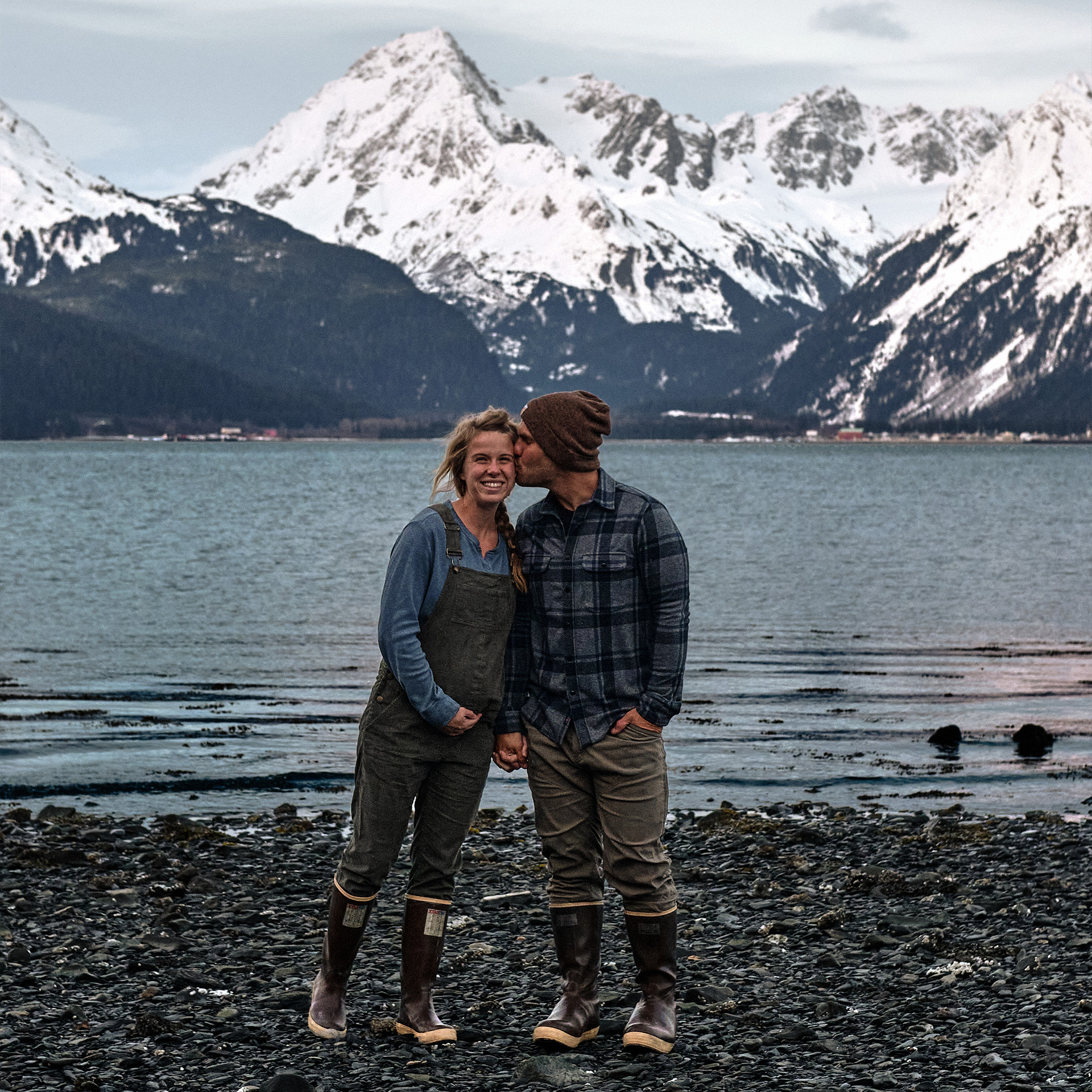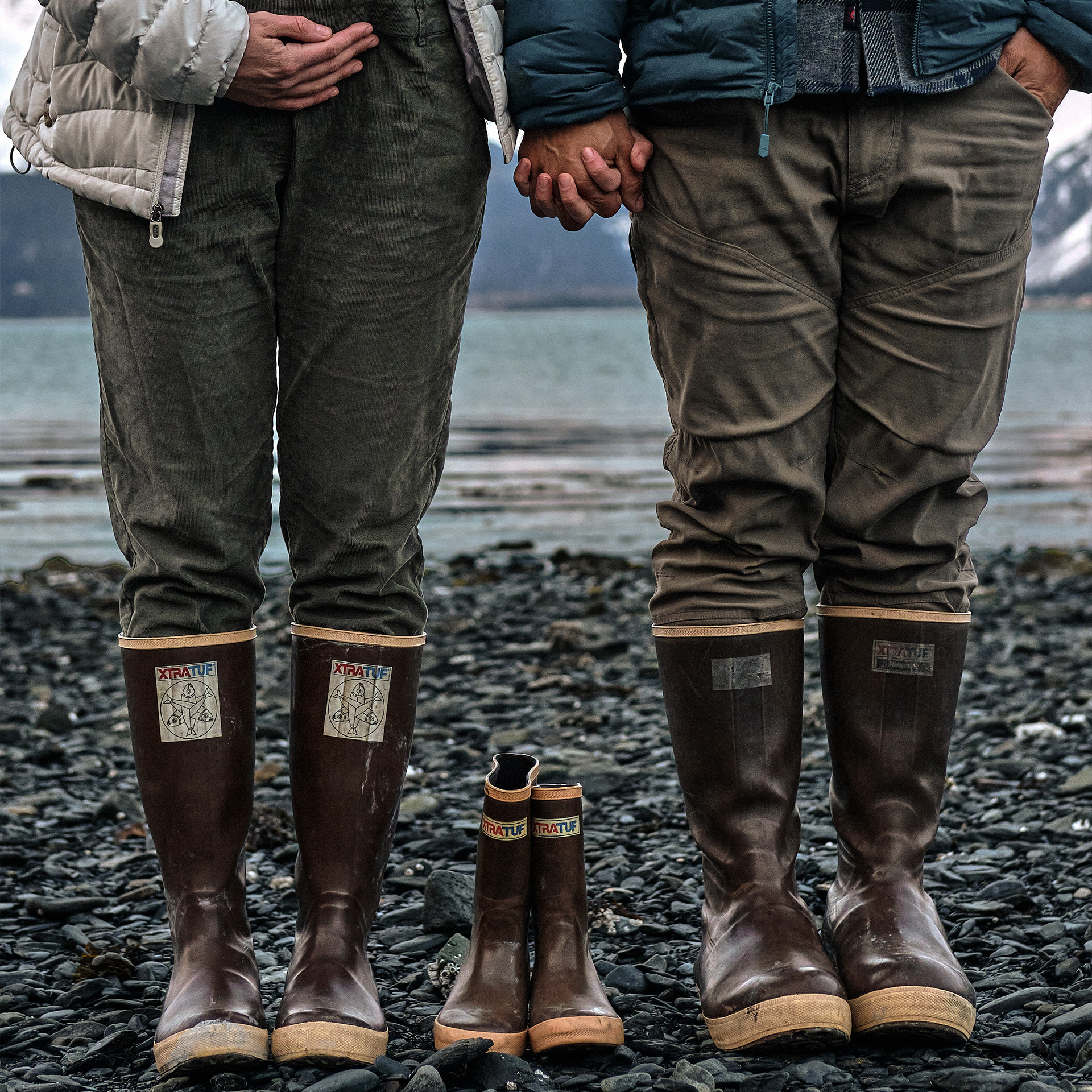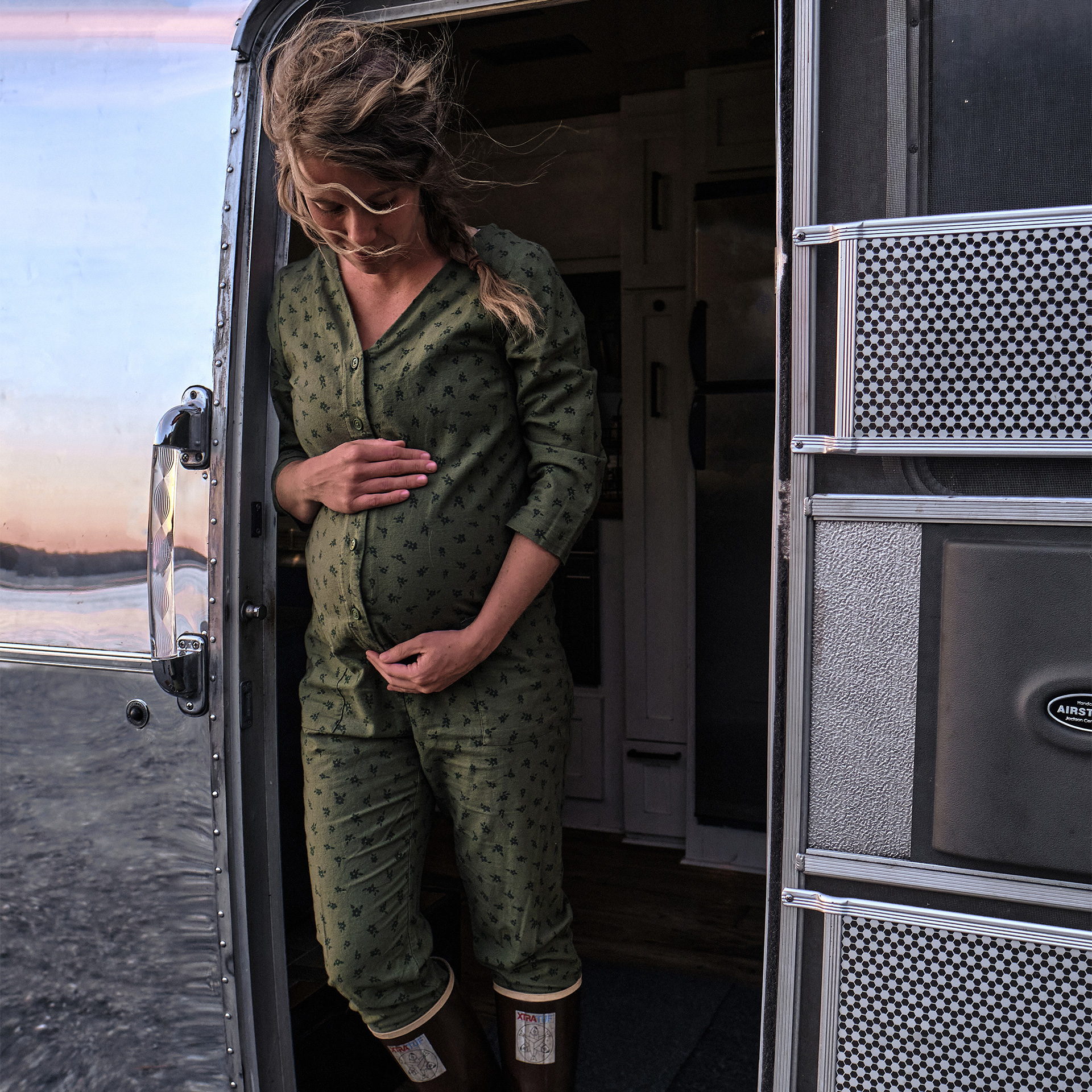 In August 2023, we'll welcome a baby boy into our lives and this story. He will, of course, change everything. But we hope to find that we'll remain who we are despite what life looks like in any given season. Follow along with us as we come full circle, from dreaming of Alaska and Airstreams and this lifestyle as children to bringing our own child along for the journey.
Keep up with the Strachans' Alaskan adventures by following them on Instagram.
Ready to start your own epic Airstream adventure? Find your nearest dealer and schedule a visit today.