For 90 years, Airstream has manufactured the world's most iconic travel trailer. But Airstream also has a long history building motorized RVs – from the first in 1974 (an Argosy Motorhome) to the popular Land Yacht Motorhomes of the 80s and 90s, to the modified Airstream Excella motorhome that delivered NASA astronauts to the Space Shuttle and the new ASTROVAN II that will do the same for Boeing's Starliner spacecraft in the coming years, Airstream Touring Coaches also have an impressive history that stretches back nearly five decades.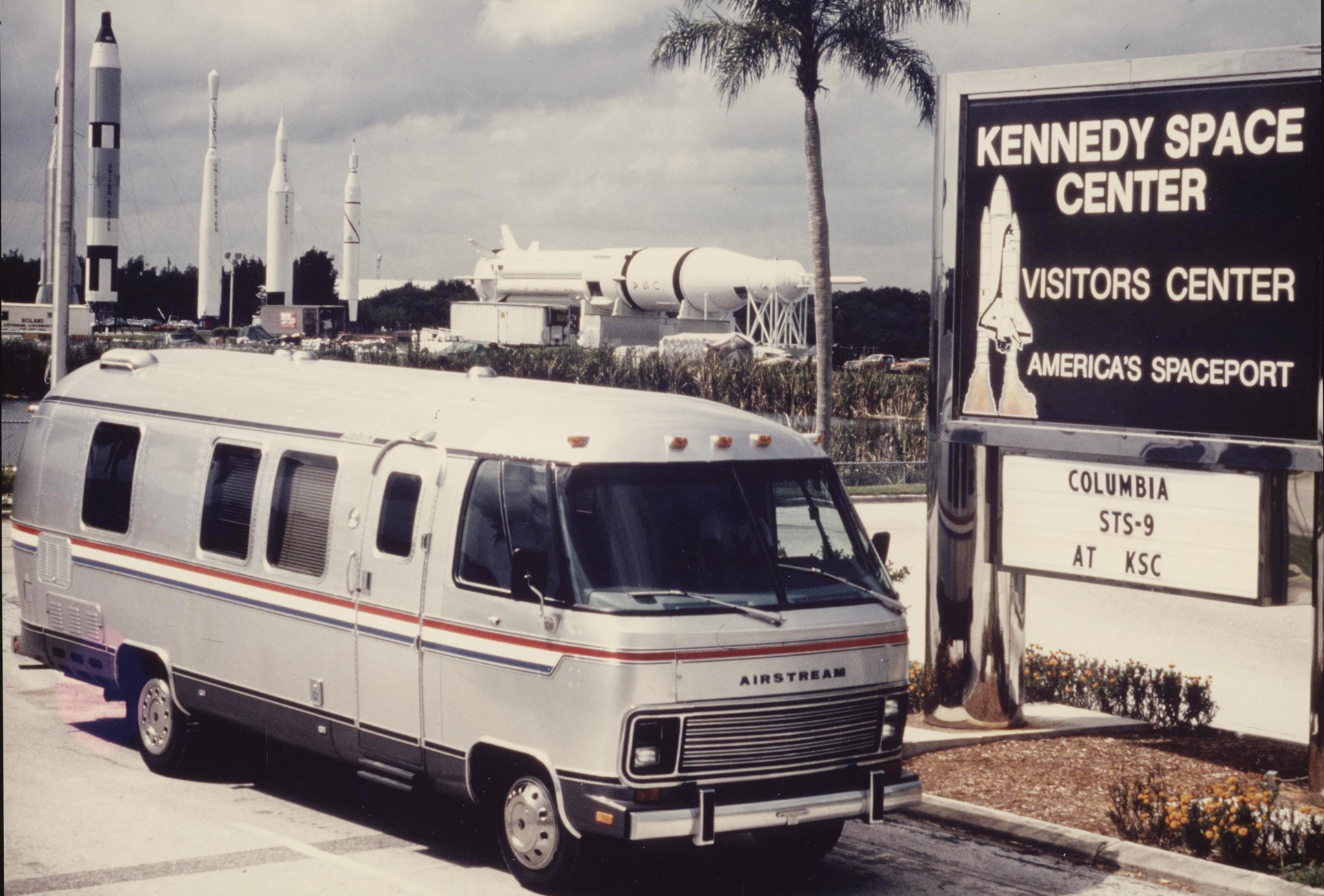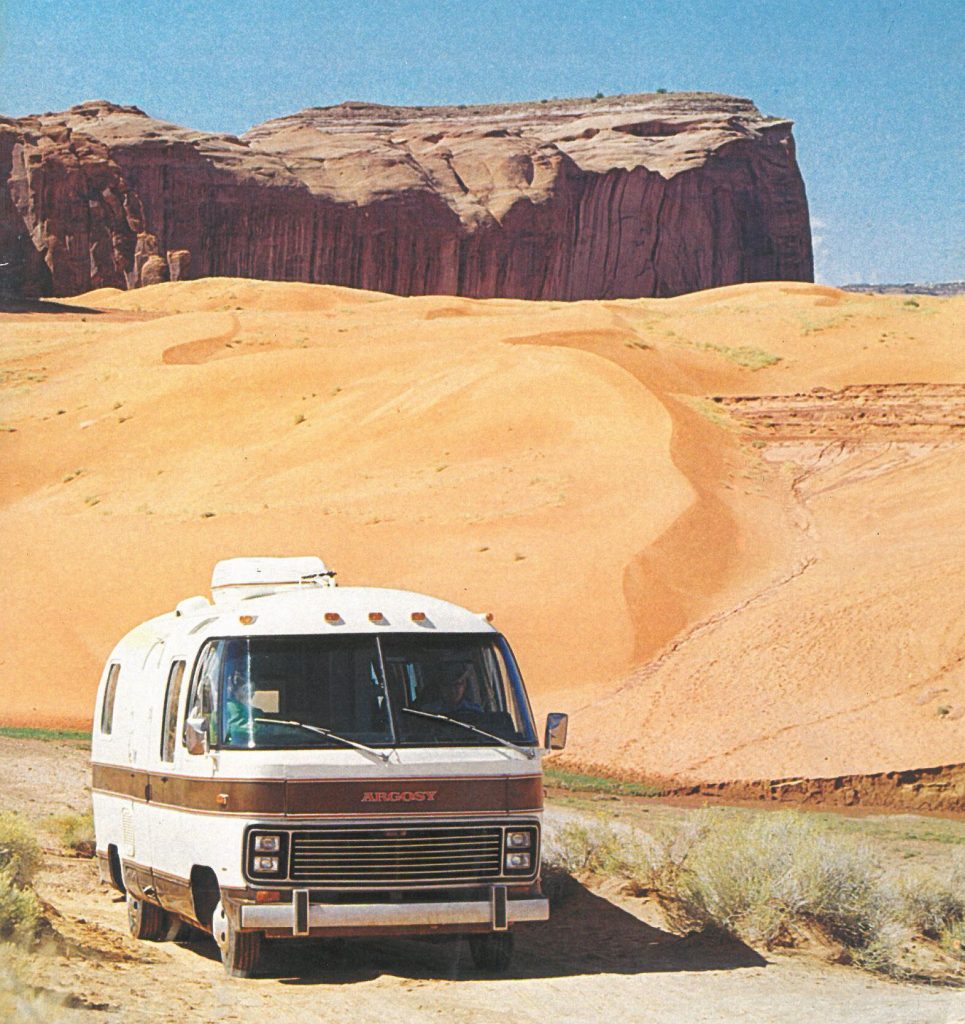 Part of the popularity of a motorized Airstream is due to its "all-in-one" mentality. Like the famed combination printer/scanner/fax of the early 90s (or the smartphones of today), the Airstream Interstate and Atlas are both fully equipped and ready "out of the box" to hit the road. With all the onboard amenities that Airstream is known for – along with the freedom and flexibility that comes with a steering wheel and engine – our lineup of motorized RV's are the perfect all-in-one travel package for the 21st Century.
An Engine to Get You There and a Steering Wheel to Point You in the Right Direction
If you're brand new to RVing – and we all start somewhere – the main difference between a Class B RV and a travel trailer is that the travel trailer needs another vehicle to tow it from one place to another. A touring coach like the Airstream Interstate has everything you expect in a silver bullet travel trailer, plus the added benefits of a steering wheel and engine. When you sit down in the driver's seat, you'll quickly realize that their basic operation isn't much different than any other car, truck, or SUV. While they are larger than your daily drivers, the power, performance, and smooth handling means you might start wishing all your cars drove as nicely as your Airstream.
Built on the Mercedes-Benz® Sprinter van chassis, all Airstream Touring Coaches start with the power, precision, and expert engineering the famed German automobile manufacturer is known for. Interstate and Atlas also include every safety feature offered by Mercedes-Benz, giving you peace of mind out on the road.

Easy to Drive, Simple to Park and Always Ready to Hit the Road
An Airstream Touring Coach gives you the ability to hop in, fire up the engine, and hit the road. While good driving means always practicing safe driving techniques, driving on busy city streets, down narrow country lanes, or through construction with an Airstream Touring Coach is easier than you might expect. For those who want the convenience of hopping in and taking off, an Airstream Touring Coach may be the perfect fit. That simplicity gives you peace of mind to ride in comfort, enjoying the landscape passing by as you cruise the highway. Feel free to explore that side road or double back to check out a great looking trailhead you passed a few hundreds yards back. With an Airstream Touring Coach you can stop at the roadside stands, drive into the city, or park under the desert sky and watch the stars. You're only limited by your wanderlust.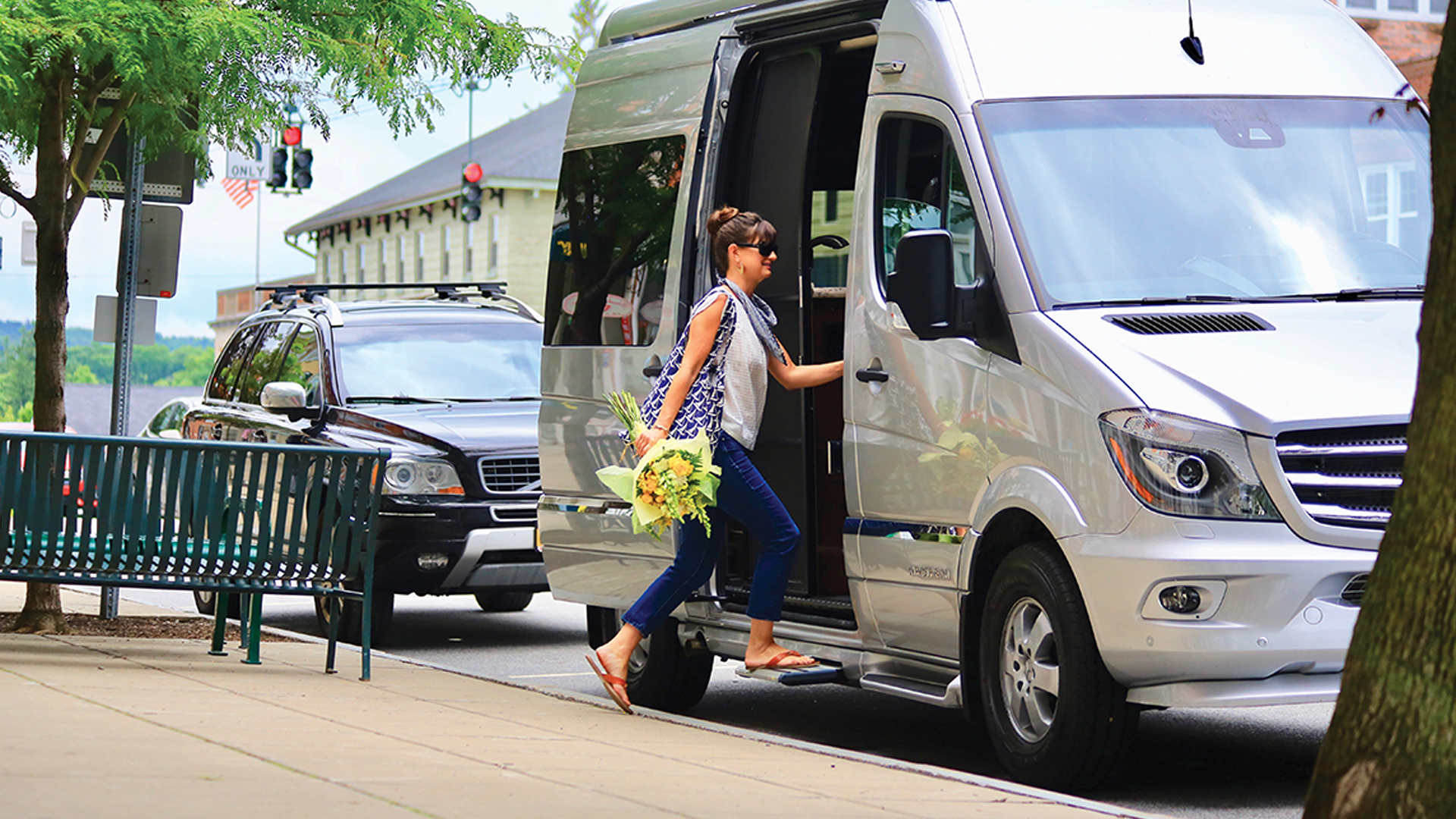 Come on Back Just a Few...More...Inches...
There's a joke in the RV world about how marriages are made or broken while trying to reverse into a campsite spot. Save your relationship while also easily maneuvering in and out of campsites and narrow turnarounds with an Airstream Touring Coach, where the challenge of backing up is mitigated by backup cameras. Whether you're backing into a parking spot at the grocery, reversing into a driveway, or positioning your coach for the perfect sunset view, the backup cameras give you peace of mind during what can often be a stressful situation.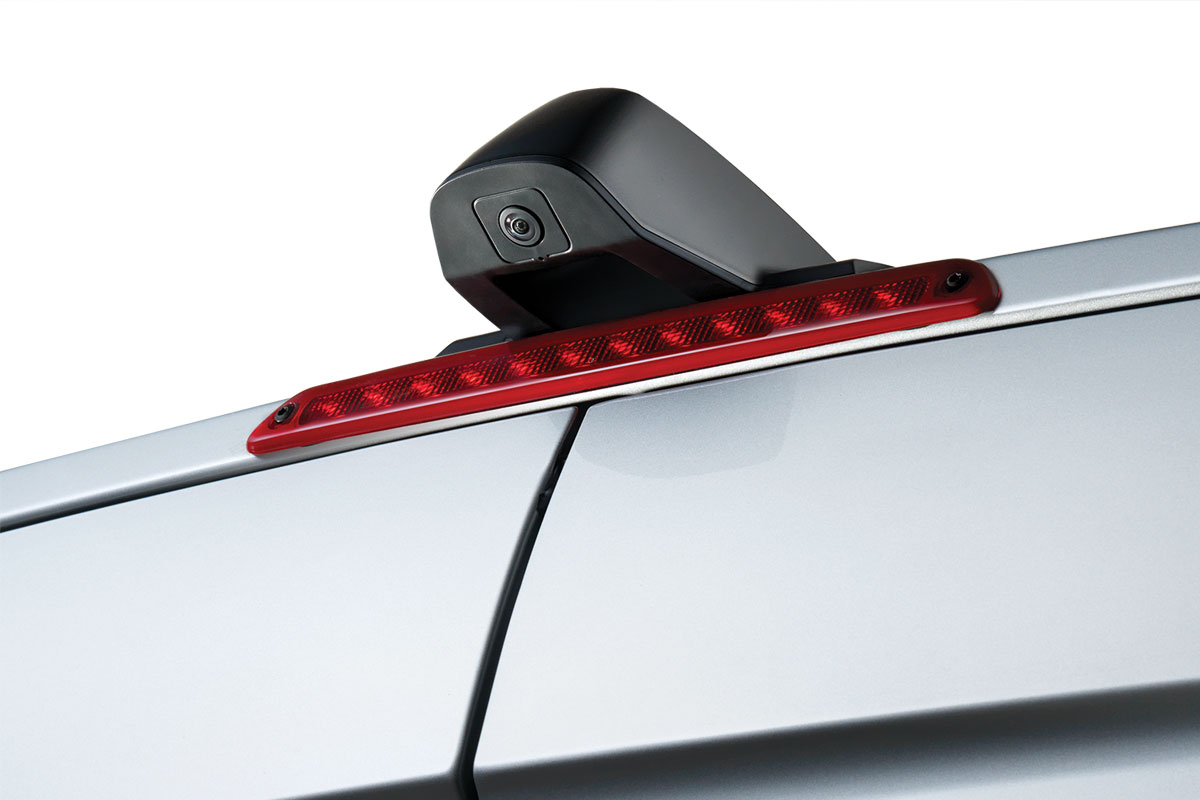 Not Just For Camping: Thinking Outside the Campsite Box
When we think of RVs, we often think only of camping. And while your Airstream Touring Coach will give you years of access to the outdoors and the highways of America, a Class B RV can also function in a variety of other capacities. Like the best optical illusions, this isn't always apparent until it's specifically pointed out. Many touring coach owners report using their vehicles for more than just getting out and enjoying the outdoors. 
Big Game-Ready: An Airstream Interstate makes for the ultimate tailgating setup. HDTVs inside can stream the day's other games and you can whip up snacks in the galley. The onboard restroom lets your guests freshen up, and the awning is the perfect place to set up the grill and relax after your team brings home the win. 

Tournament Basecamp for the Grandkids: Give the grandkids a place to cool down, rehydrate, and clean up between and after games. Cheer on the traveling team while providing a safe, relaxing home base on the road.

A Mobile Guest Room: Just because everyone's coming to your house for the holidays doesn't mean your Airstream Touring Coach has to stay in storage. It's easy to set up for a couple days in the driveway and give your guests a luxurious, private place to relax during their visit. 

Luxurious Mobile Commuter: When the seasons begin to change and you feel the geographic pull to warmer climes, your Airstream Touring Coach will get you from here to there in style and luxury. No need to use public restrooms and other facilities when you have an onboard bathroom and galley. Avoid fast food with a healthy meal whipped up in minutes in the galley, check in on your email while you have lunch, and then continue your destination. You don't even have to get out of the vehicle if you desire!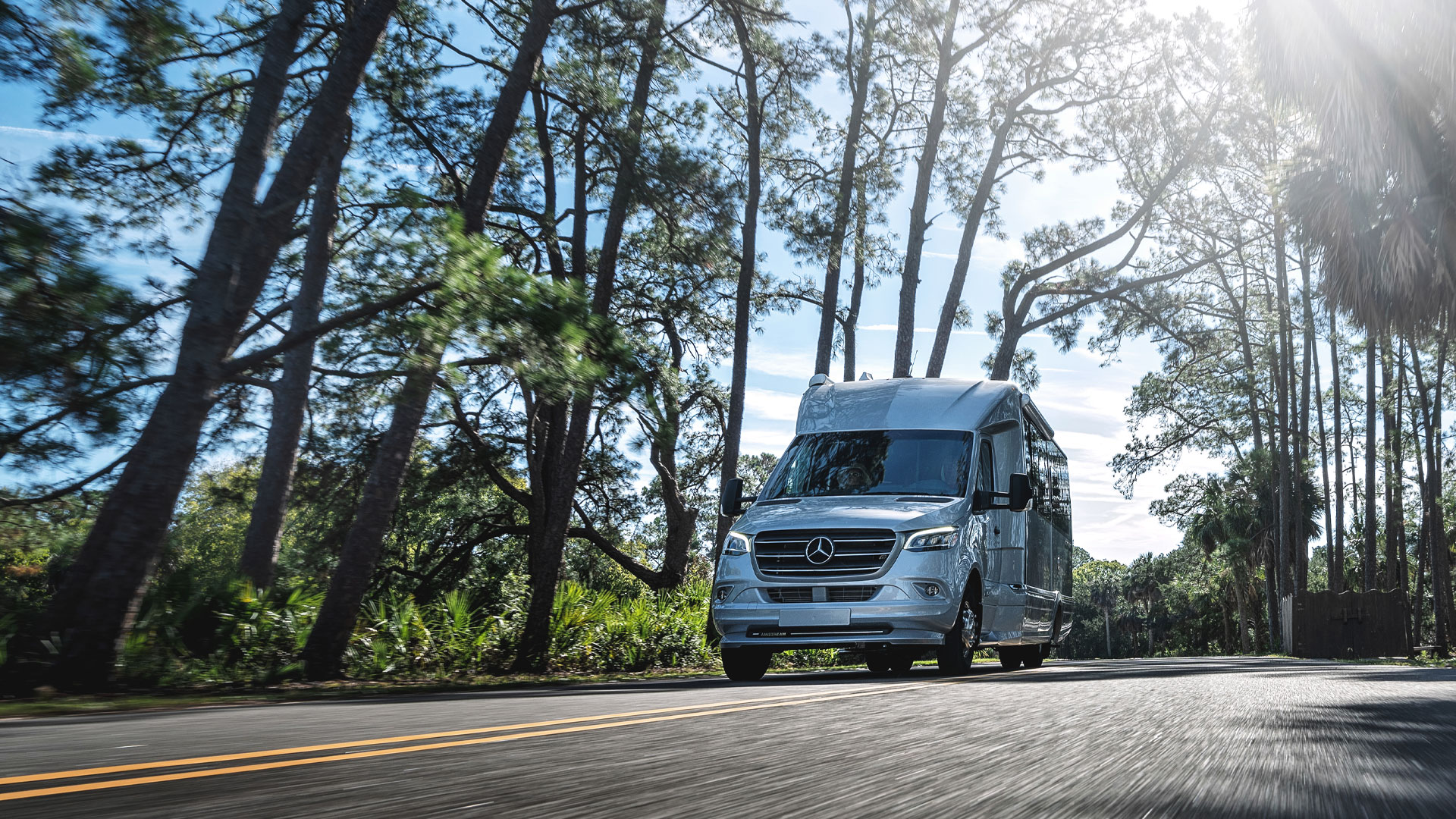 With everything you need to take the trip of a lifetime, Airstream Touring Coaches are all-in-one solutions that make travel easy, flexible, and fun. To learn more about the Airstream Interstate models or Atlas, visit your nearest authorized Airstream dealership.